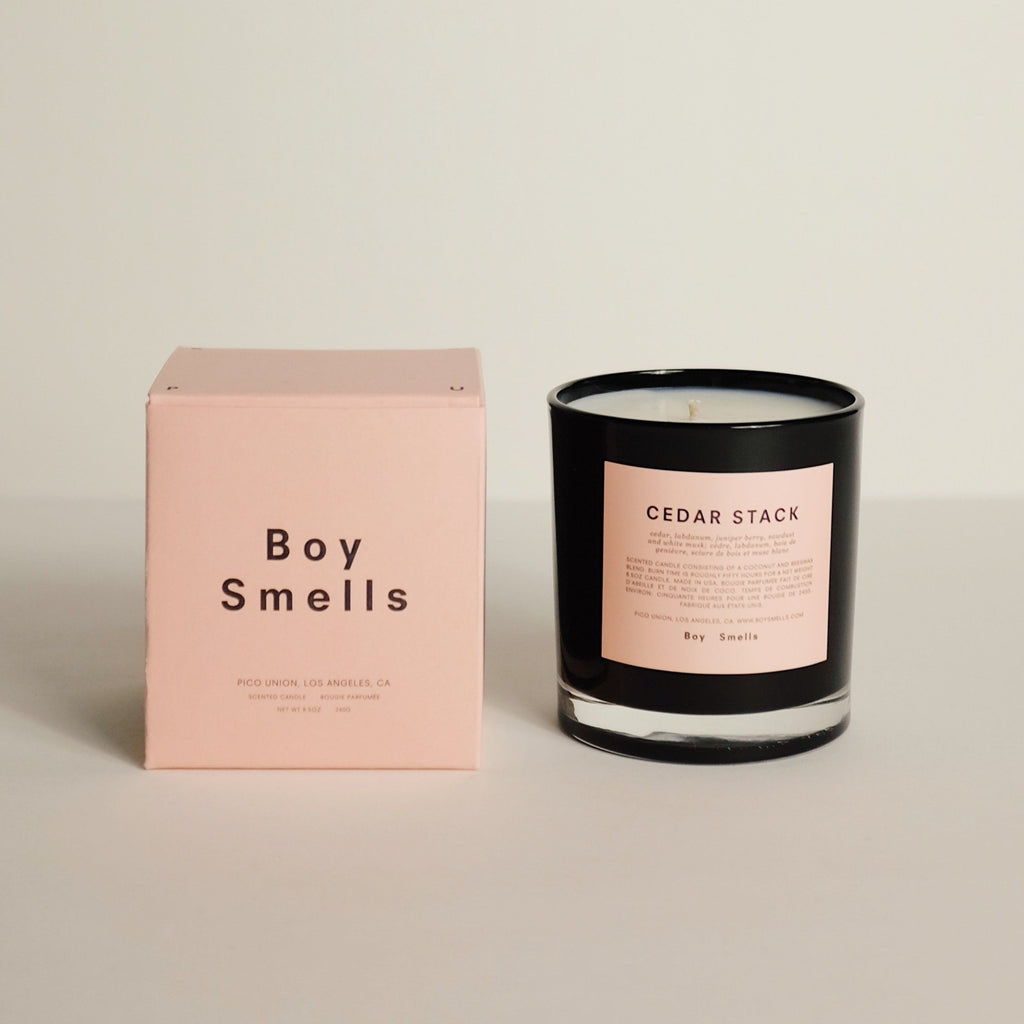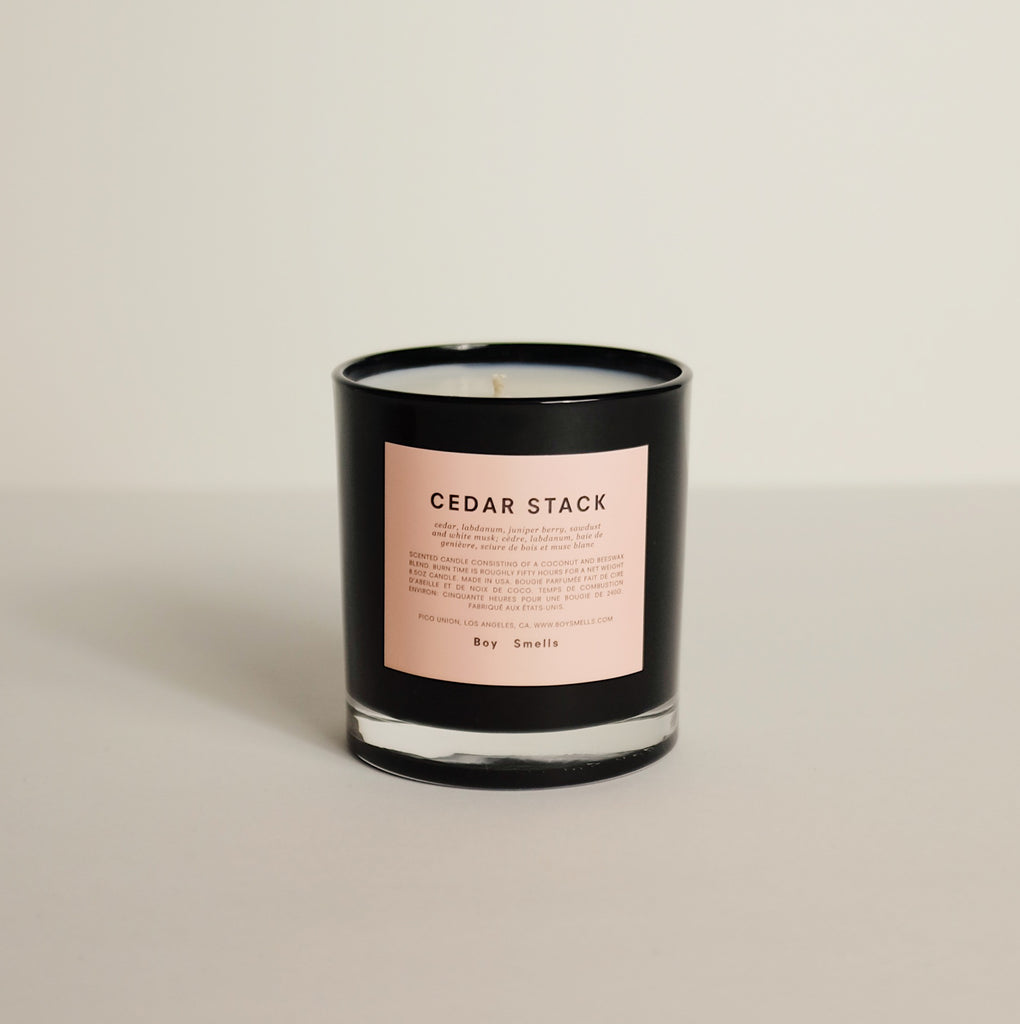 $38.00
$0.00
Boy Smells | Cedar Stack
cedar, labdanum, juniper berry, sawdust and white musk.  
A prettier take on the classic wood scent—cedar chips and dried tobacco are led into deeper spiced floral notes of labdanum, while notes of peppercorn add a light bite to this smell, both modern and nostalgic.  
8.5oz | Coconut + beeswax blend | Approximate 50 hour burn time.
Sensuous, accessible and bright, Boy Smells products elevate your intimate world. Packaged in pink and conceived beyond the gender binary, Boy Smells candles make loving your identity a daily ritual.