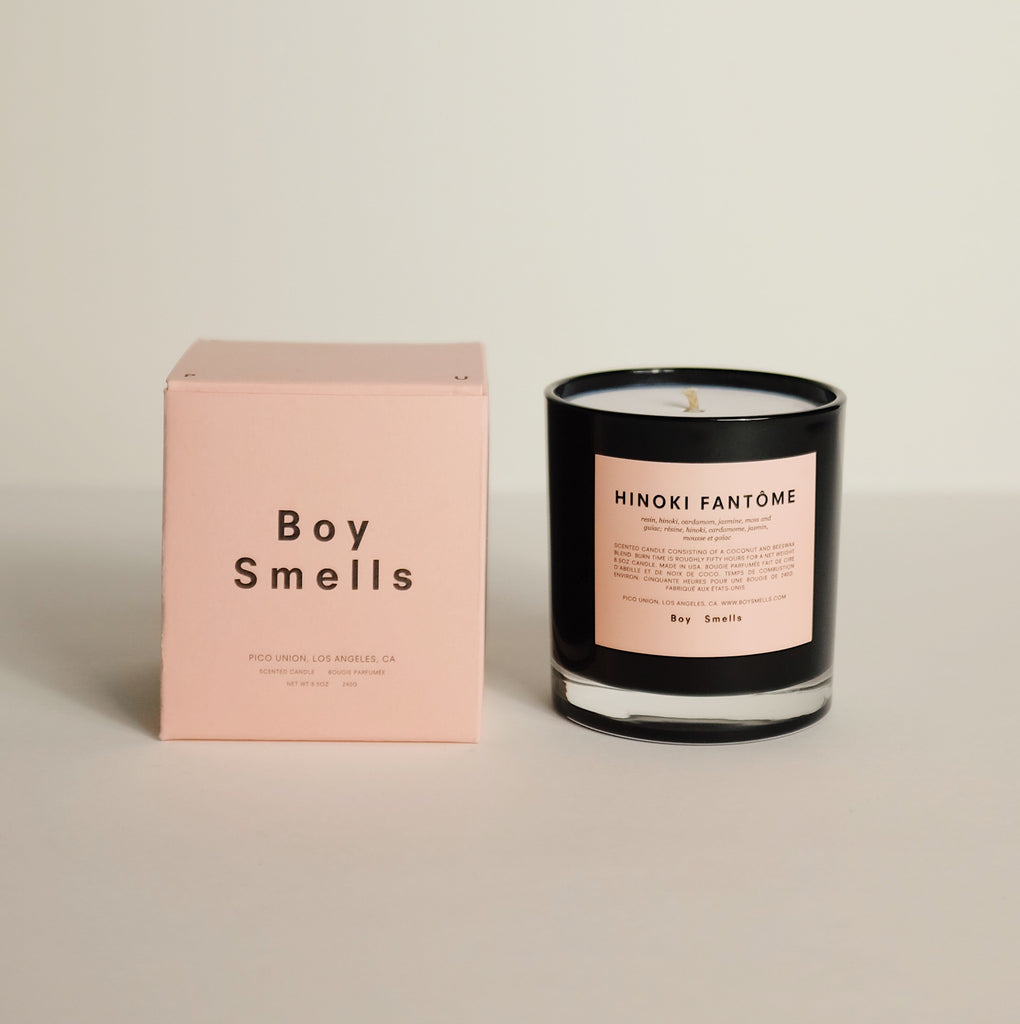 $38.00
$0.00
Boy Smells | Hinoke Fantôme
resin, hinoki, cardamom, jasmine, moss and guiac
A resinous aroma of smoking Japanese cypress and jasmine petals. Warm and meditative with an element of earthy spice notes and quiet, fresh moss. Studies note that hinoki's vibrant timber can induce physiological relaxation. An absolute year round necessity to warm and invigorate the nasal senses.
 8.5oz | Coconut + beeswax blend | Approximate 50 hour burn time.
Sensuous, accessible and bright, Boy Smells products elevate your intimate world. Packaged in pink and conceived beyond the gender binary, Boy Smells candles make loving your identity a daily ritual.