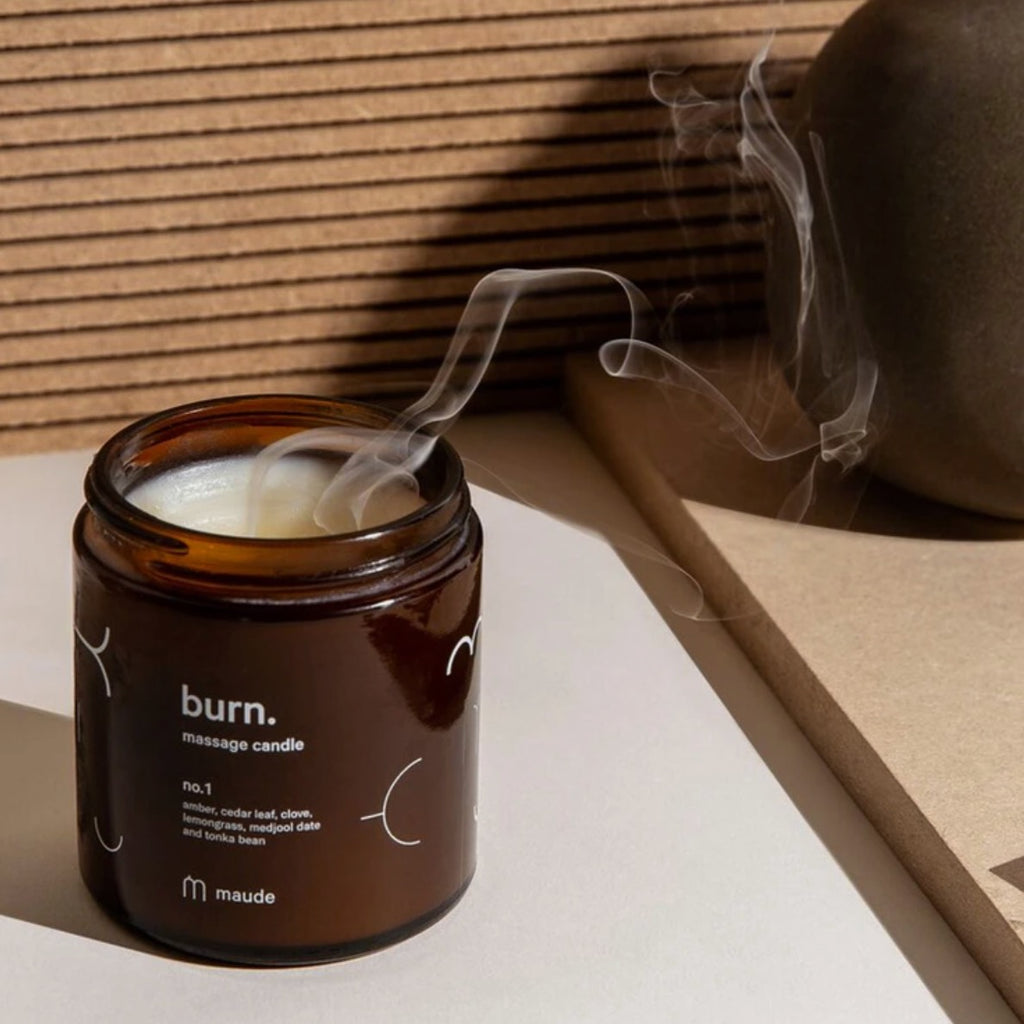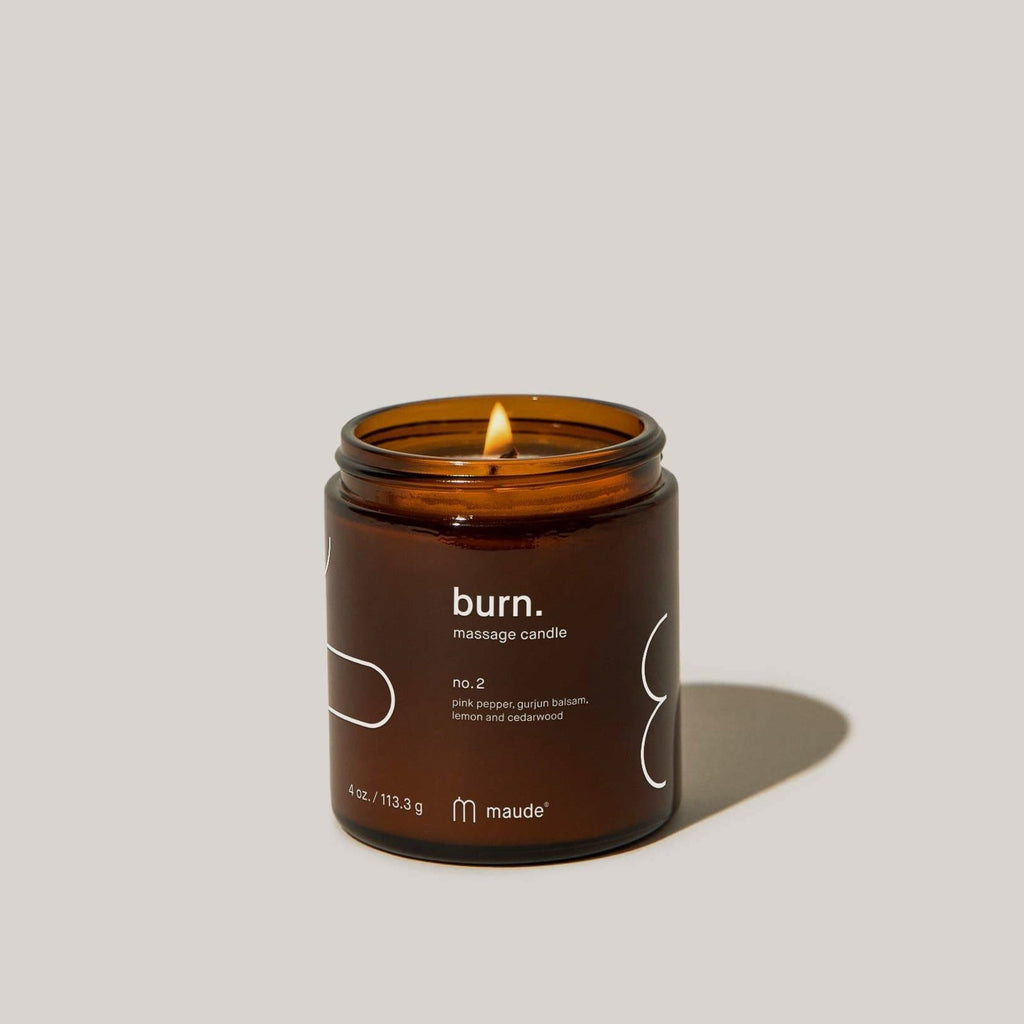 $17.00
$28.00
Maude | Burn Massage Candle No.2
Made with skin-softening jojoba and soybean oils, this hand-poured massage candle is made with 100% cotton, lead-free wick, and cruelty-free, vegan ingredients. Developed with a master scent house in Brooklyn, it can be poured on the skin once melted or simply used to infuse scent in the room. 
Scent No.2 is blended with crisp notes of pink pepper, gurjun balsam, lemon, and cedarwood.
Available in 2oz or 4oz glass jar. 
Maude is a modern sexual wellness company, from Brooklyn, that is built on quality, simplicity and inclusivity, they're on a mission to change the outdated industry and make intimacy better for all people.