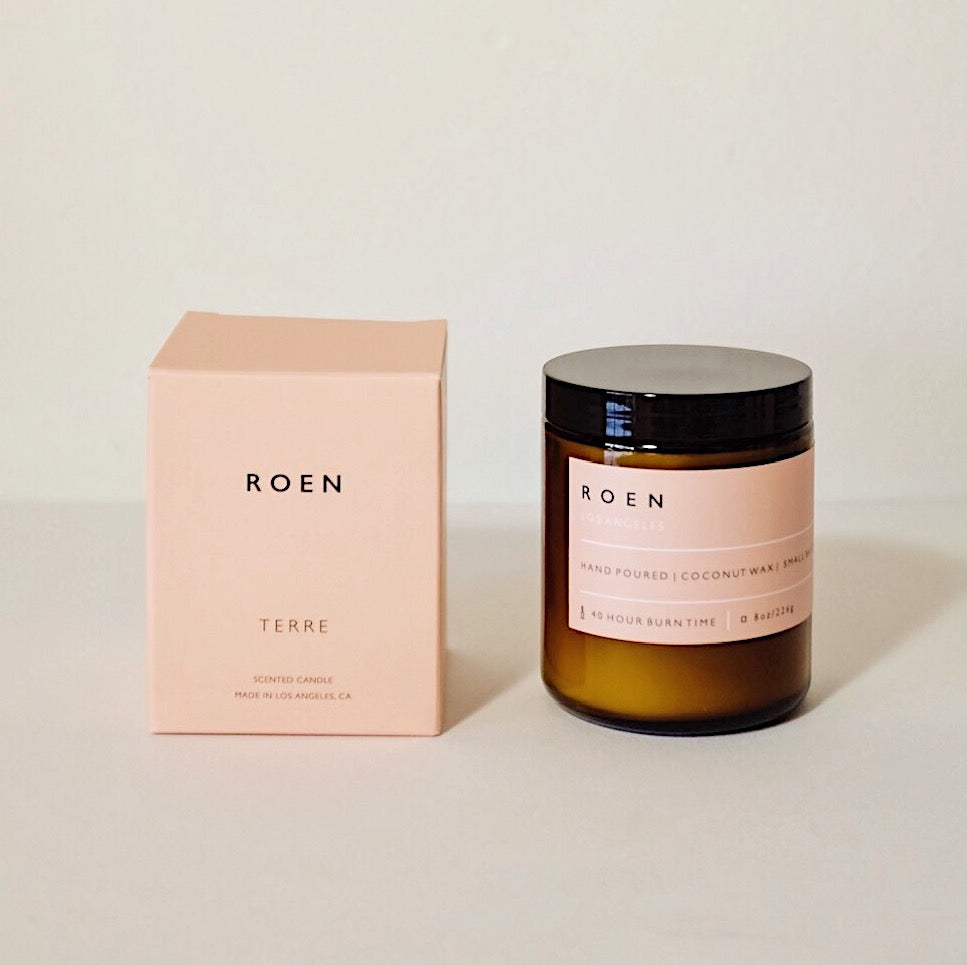 $31.00
$0.00
Roen | Terre
Terre - clean citrus, sage, lavender, oakmoss, musk
Capturing the essence of California's Bohemian Grove Trails, this scent is both fresh and complex with earthy notes of oakmoss, musk and sandalwood complimented beautifully with a subtle hint of clean citrus and sage.
8oz coconut wax candle. 40 hours burn time.
R O E N candles was created by Brit Roennigke in Los Angeles. Each candle is lovingly handcrafted in her petite L.A. bungalow using a small batch approach with the utmost focus on precision and care.  The product aesthetic is minimalist and clean and will make a beautiful addition to any home.