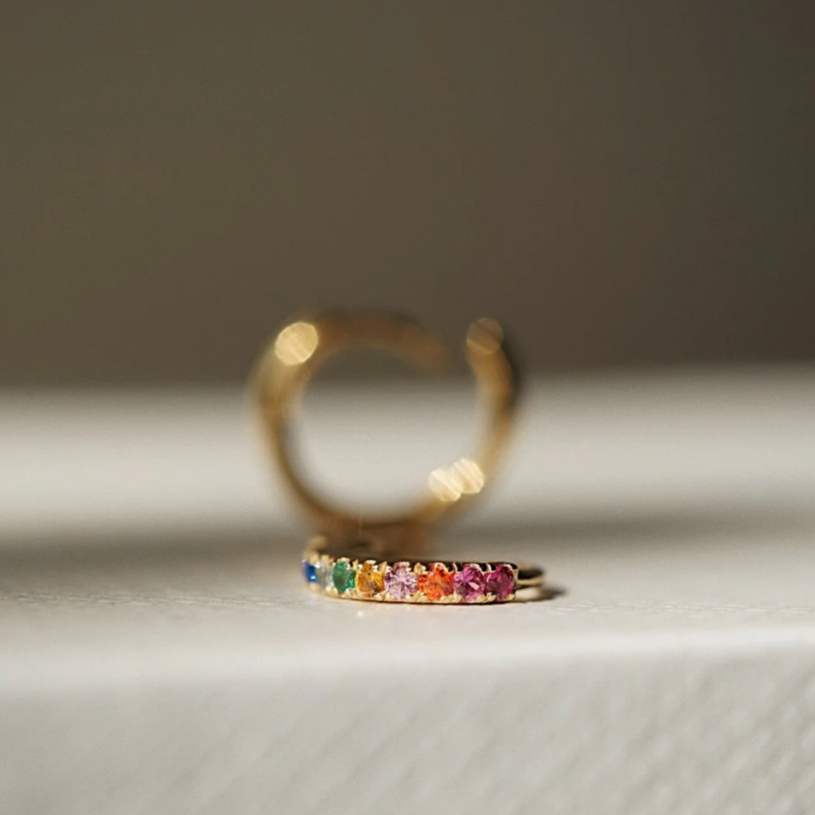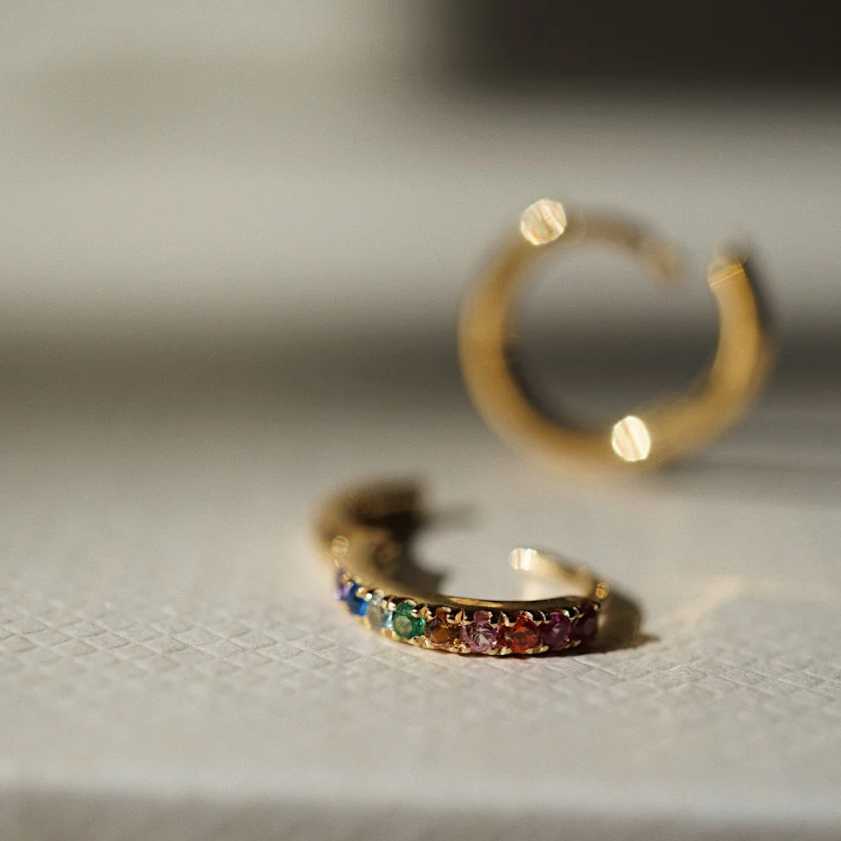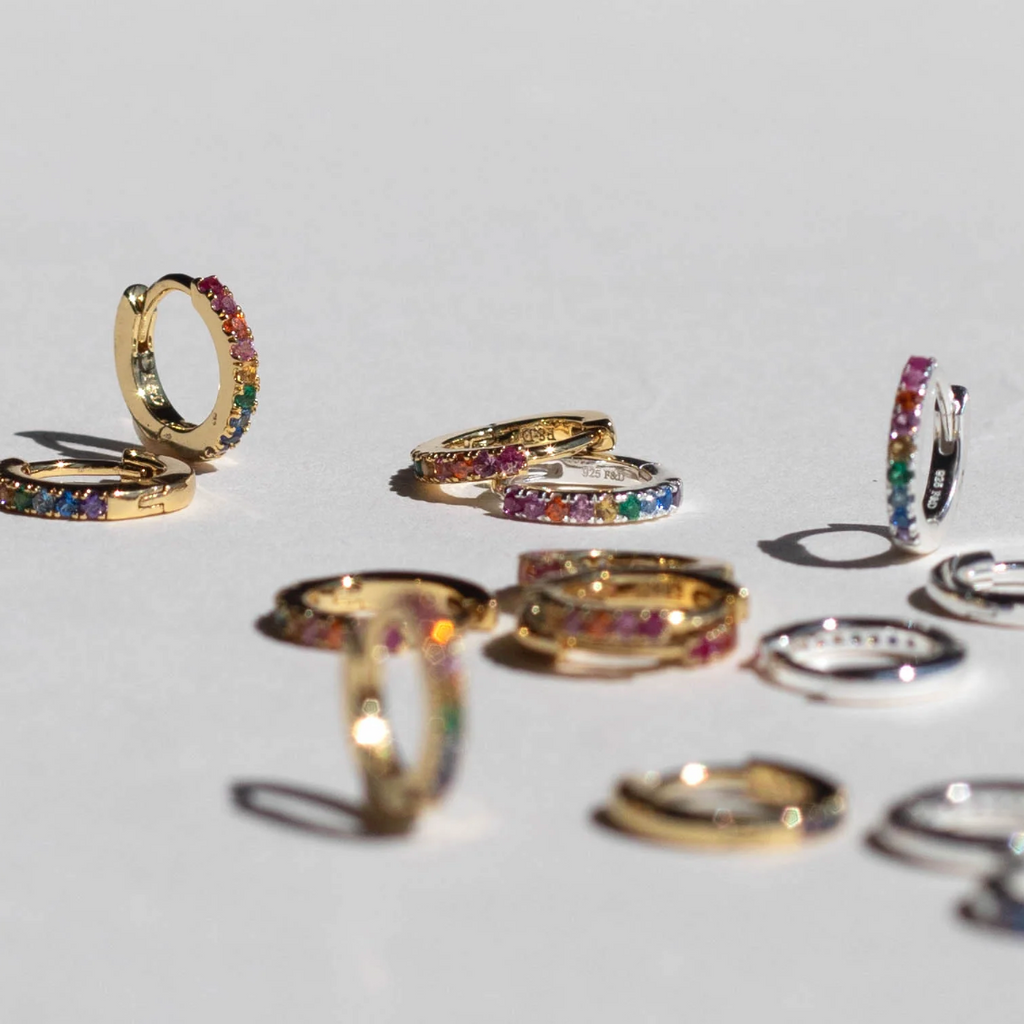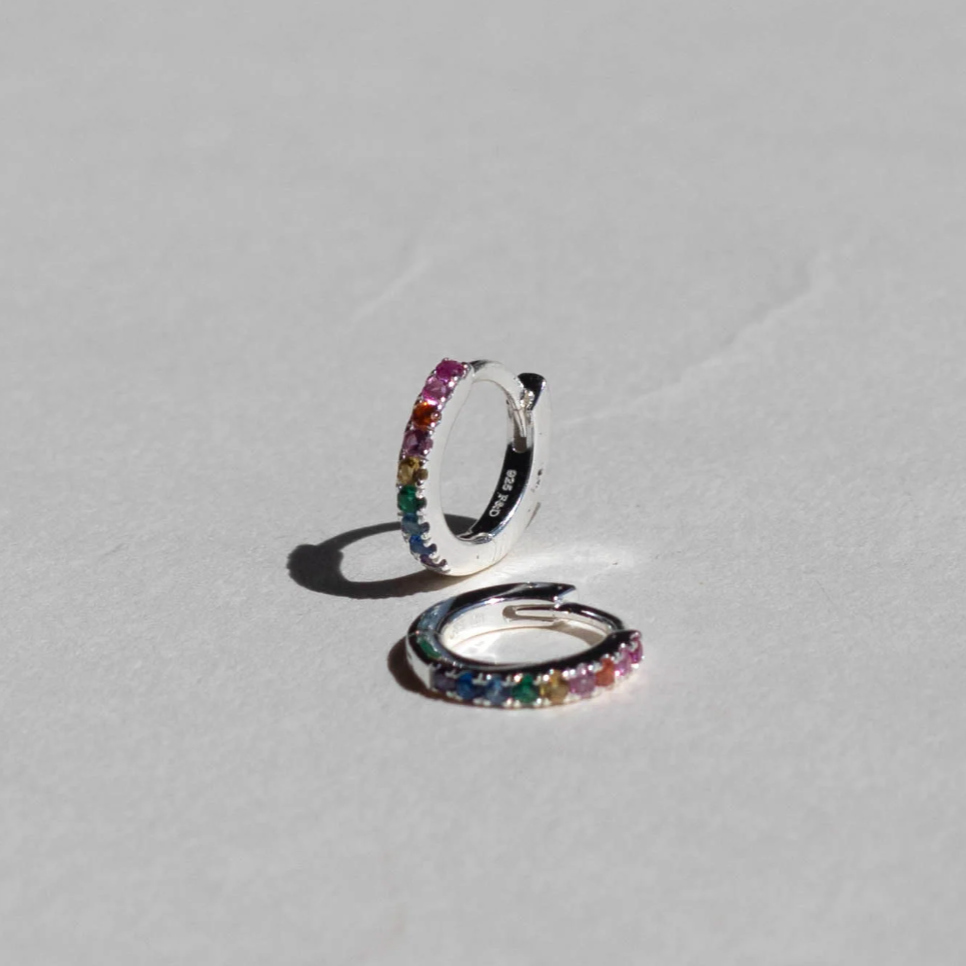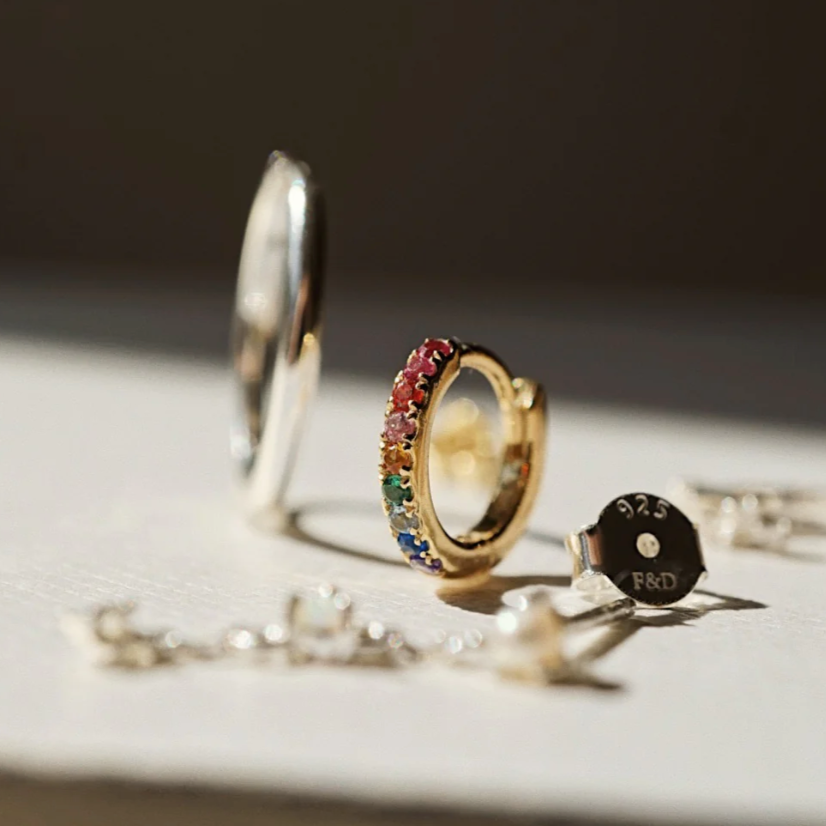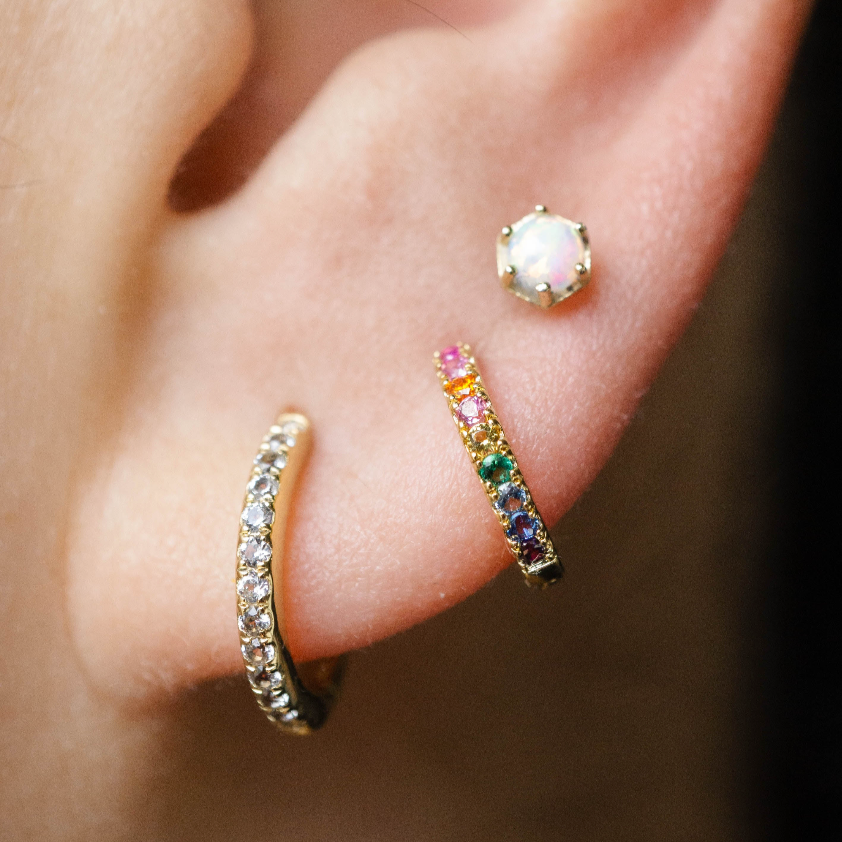 $142.00
$0.00
Foe & Dear | Rainbow Sapphire Leilah Hoops
The Leilah Hoops are a timeless accessory set with brilliant rainbow colored sapphires. Each pair is made to order, providing you with the perfect accessory for any occasion. This pair is set with genuine responsibly sourced round rainbow sapphires.
Hoops diameter: 7.5mm
Available in sterling silver or 14k gold plated over brass.
Foe & Dear is a jewelry collection, designed and hand crafted in Vancouver, that creates delicate statement jewelry and hair accessories.