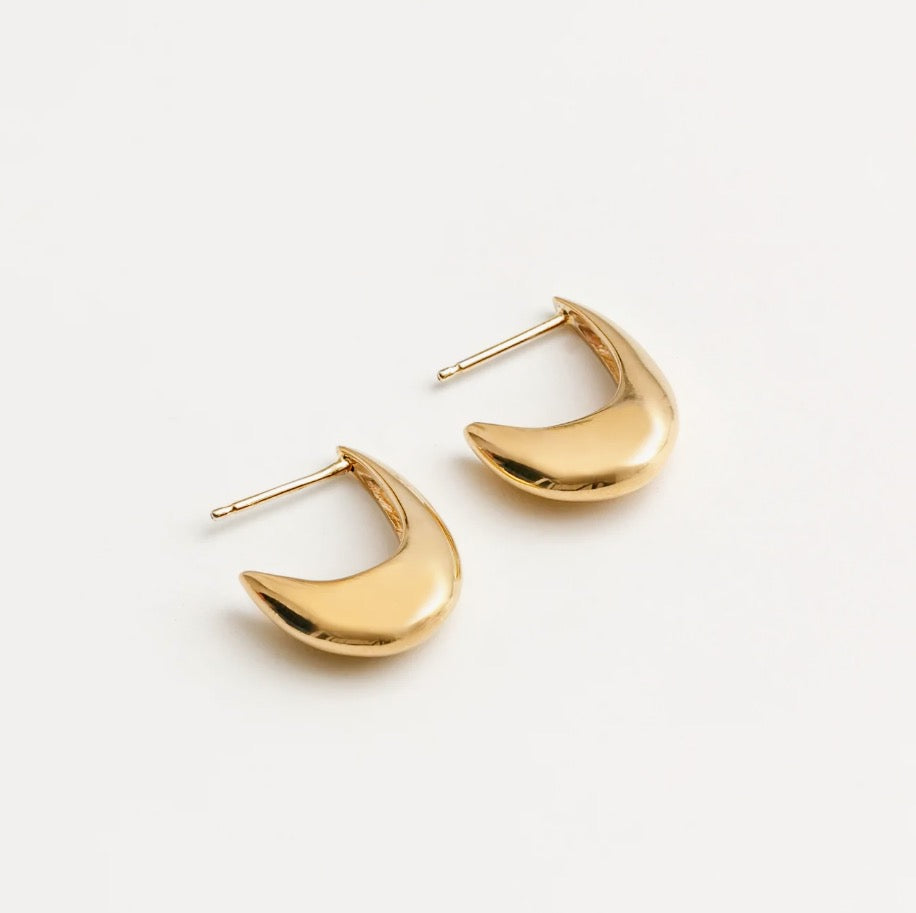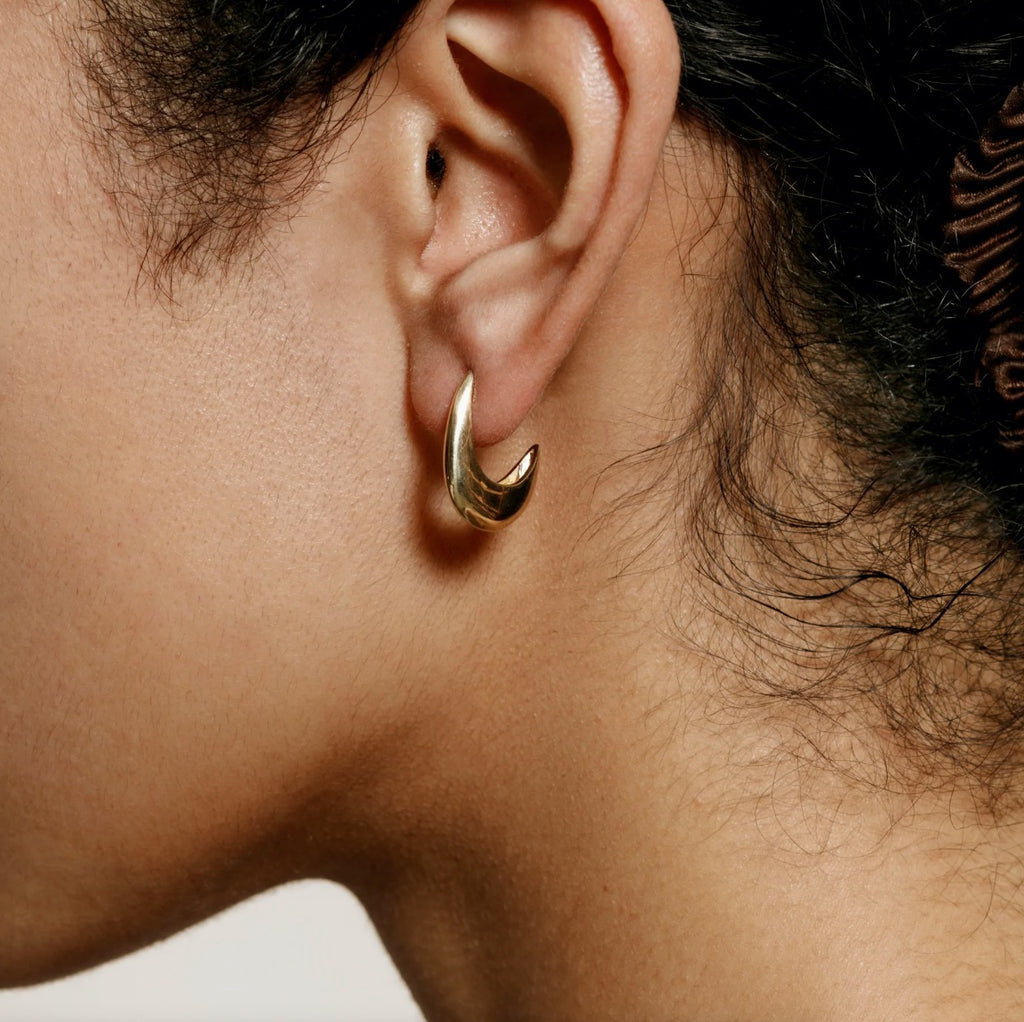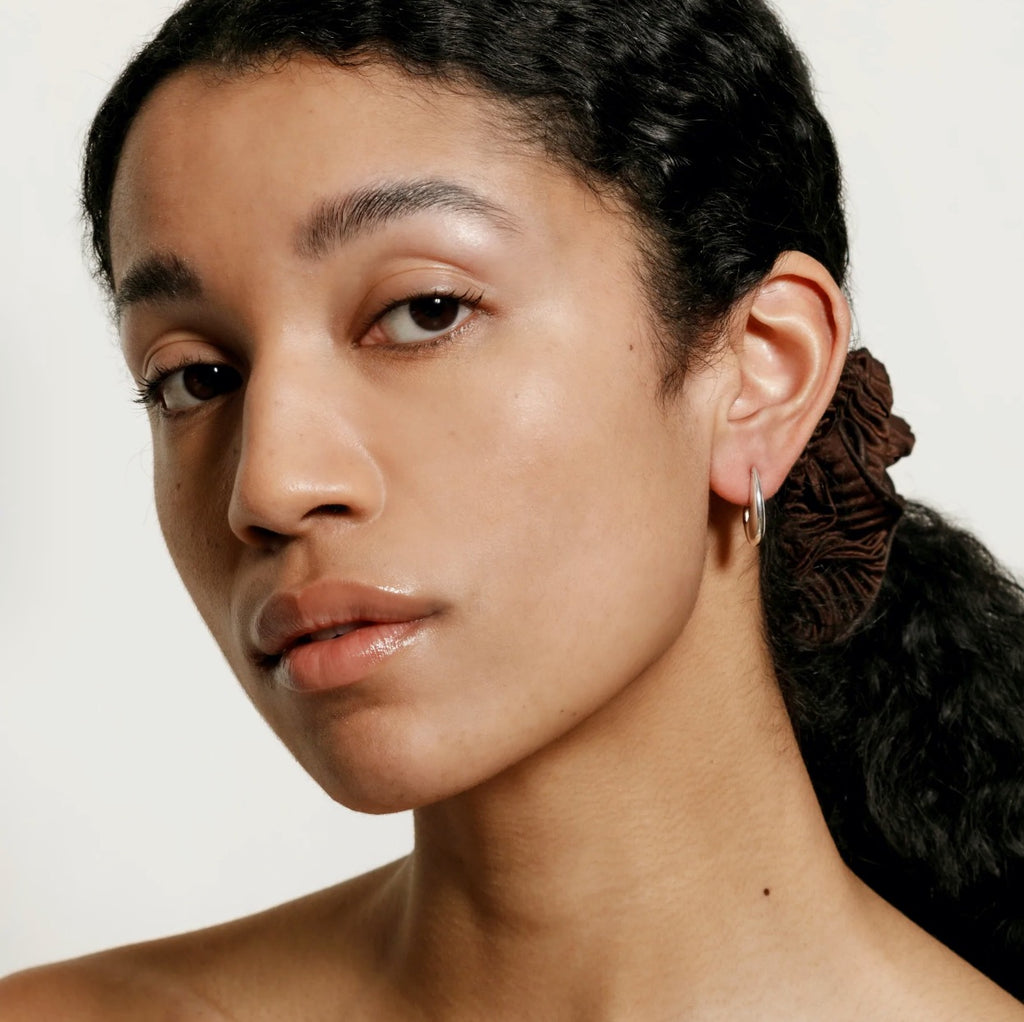 $109.00
$109.00
Wolf Circus | Benny Hoops in Gold
That perfect pair of everyday gold hoops in an organic shape that will match with everything. 14k gold plated bronze. Made with recycled materials.
19mm long x 5mm wide hoops with sterling silver posts plated in 14k gold, sold as a pair.
Wolf Circus is a line of minimal jewelry, designed and hand fabricated in Vancouver, BC, that focuses on recycled materials when possible.