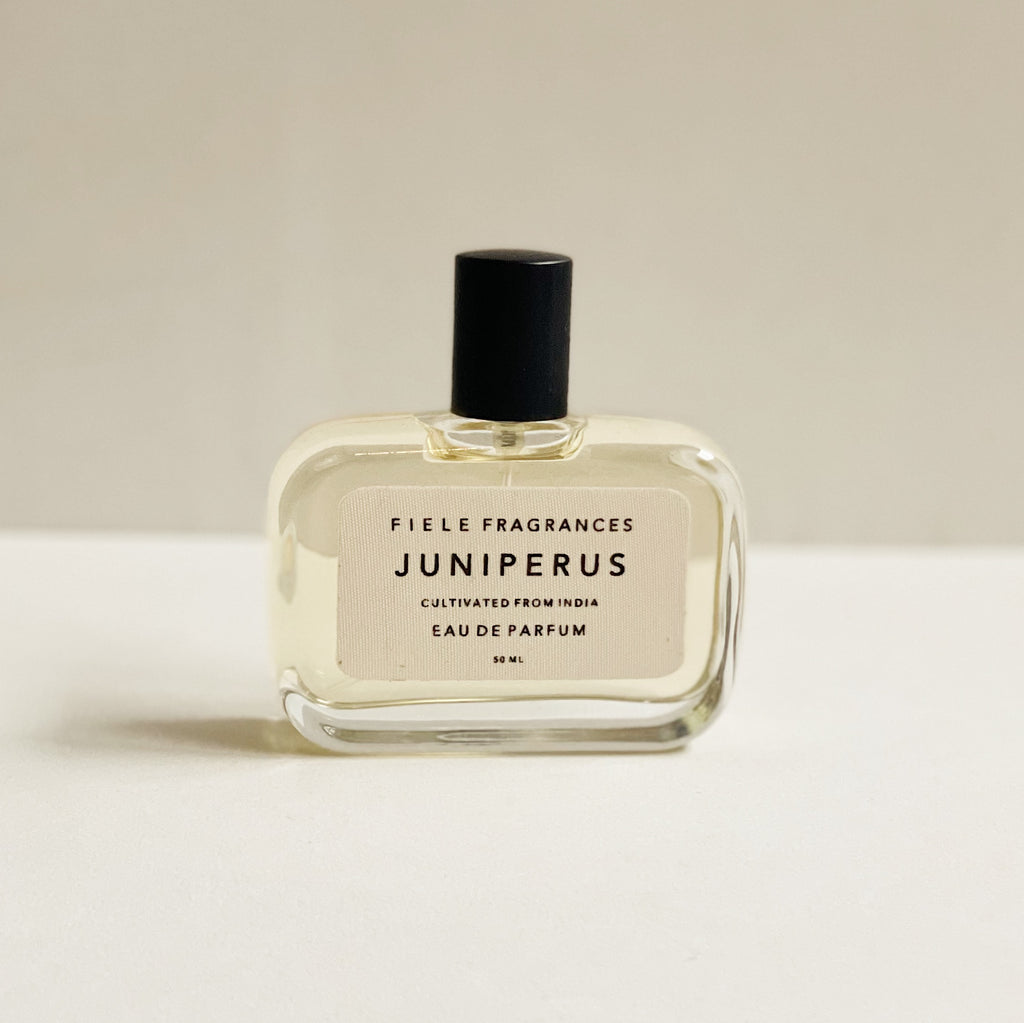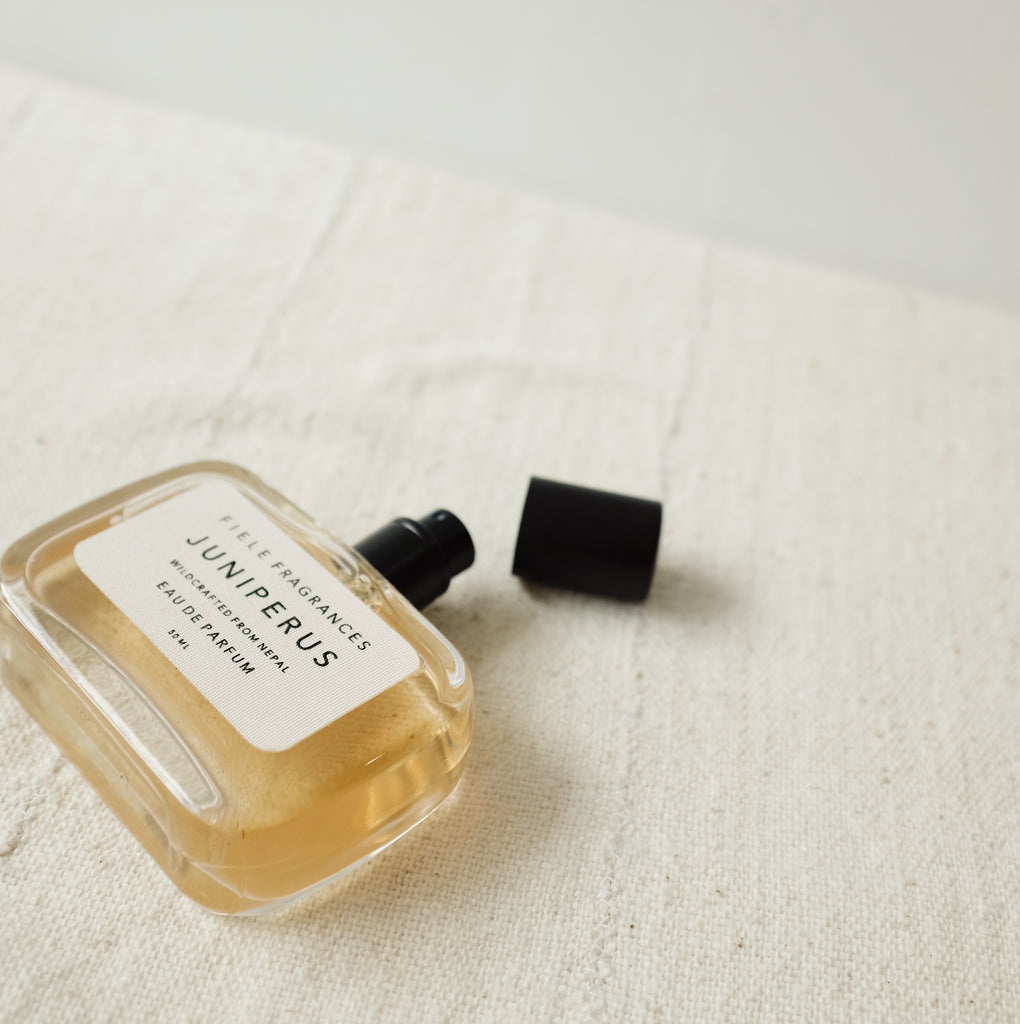 $132.00
$0.00
Juniperus: Juniper Leaf, Fir, Ylang Ylang
Juniper Leaf + Berry, Fir, Ylang Ylang, Myrrh
Calming, Meditative, Renewing
Clean and light, JUNIPERUS begins with juniperus recurva, a native Himalayan shrub cultivated in Nepal. Its uplifting scent is paired with invigorating fir and blooming ylang ylang to create a balanced fragrance that evokes alpine air and promotes inner harmony.  Some cloudiness or sediment may occur due to the high percentage of raw, natural extracts. 
50 ml / 1.7 fl oz Eau de Parfum
Fiele Fragrances (pronounced fil, meaning "to feel") uses wholesome plant-based extracts and ingredients that are sourced with the finest wildcrafted and cultivated raw ingredients from all over the world, to create modern fragrances that ripen on the skin. Made in small batches, by hand, in Los Angeles.