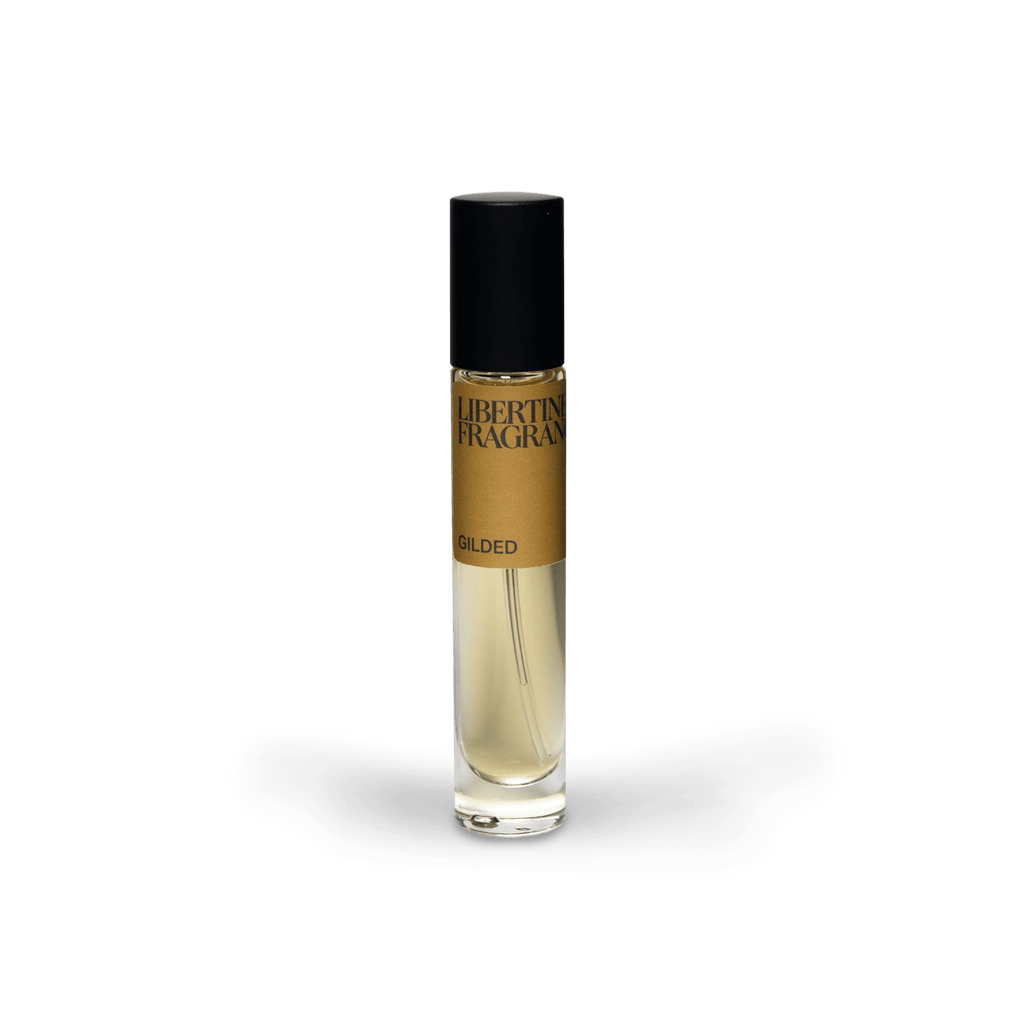 $65.00
$0.00
Gilded: Cardamom, Orange Blossom, Incense
Green Cardamom, Cinnamon Bark, Orange Blossom, Olibanum, Immortelle, Brown Sugar, Opoponax, Light Woody Accord
Sweet, spicy, incense
Our mouths sticky with spices and sweets. We whisper small prayers as our bodies touch. Earthly pleasures made holy through will and belief. Profane pleasures wrapped in gold. 
15ml / 0.5 fl oz eau de parfum spray 

Never tested on animals. 
Libertine Fragrance creates fragrances to reengage the senses. They believe that the sensual exploration of the world and the pleasures found in it is essential for a beautiful life. Explore, taste, smell, love.