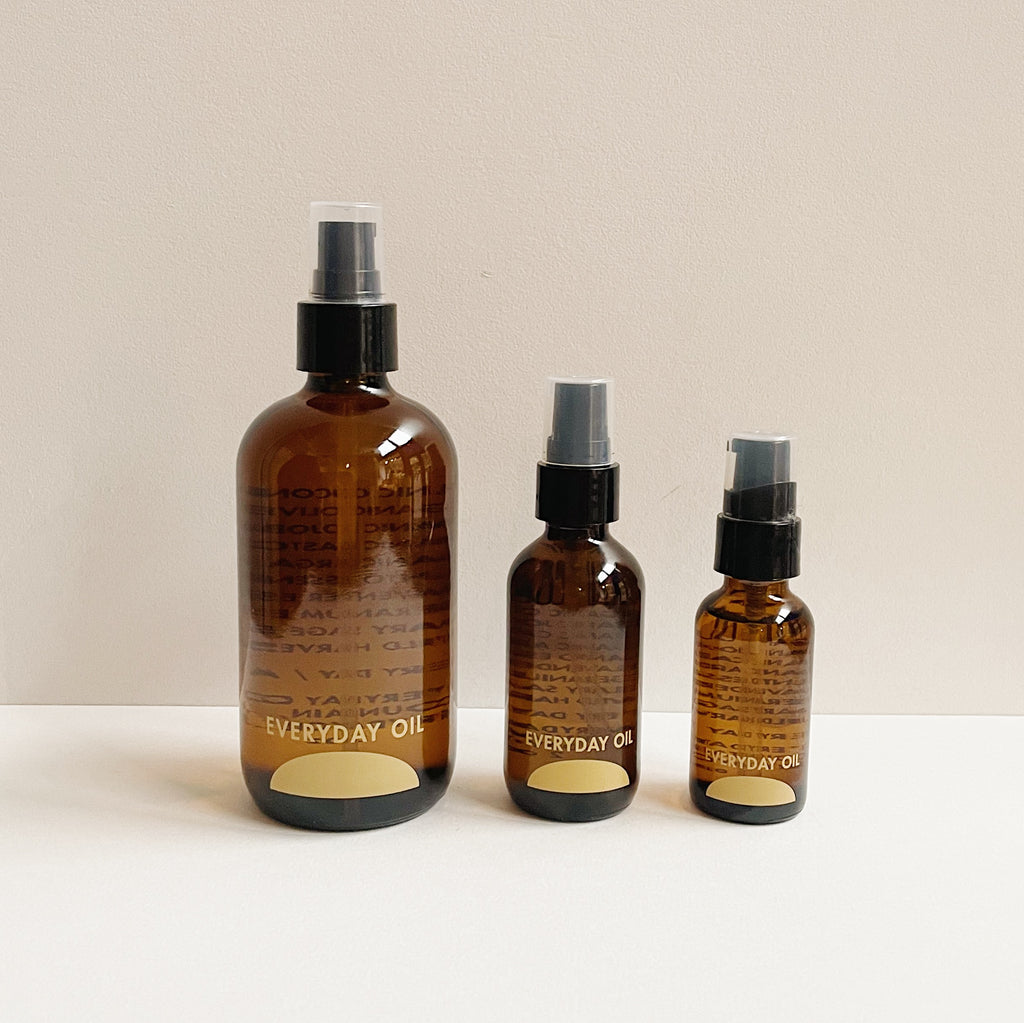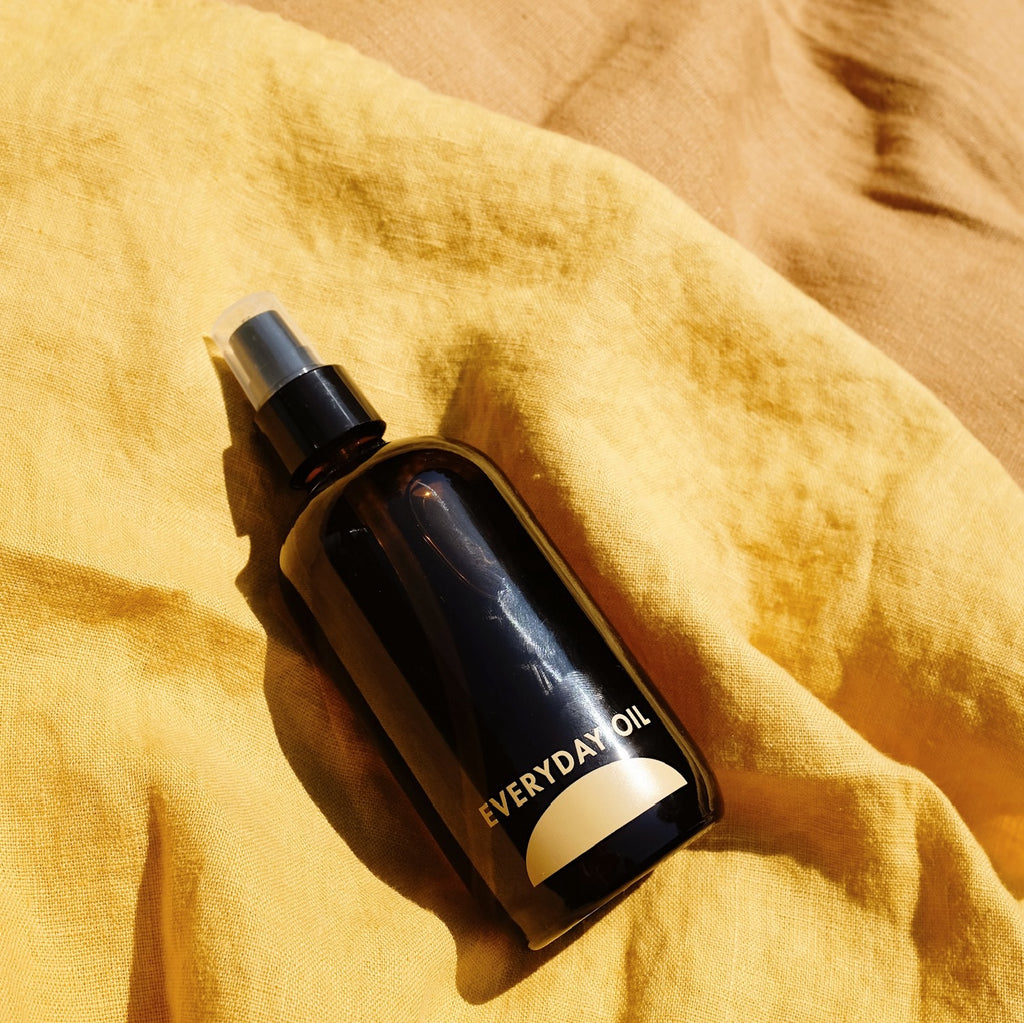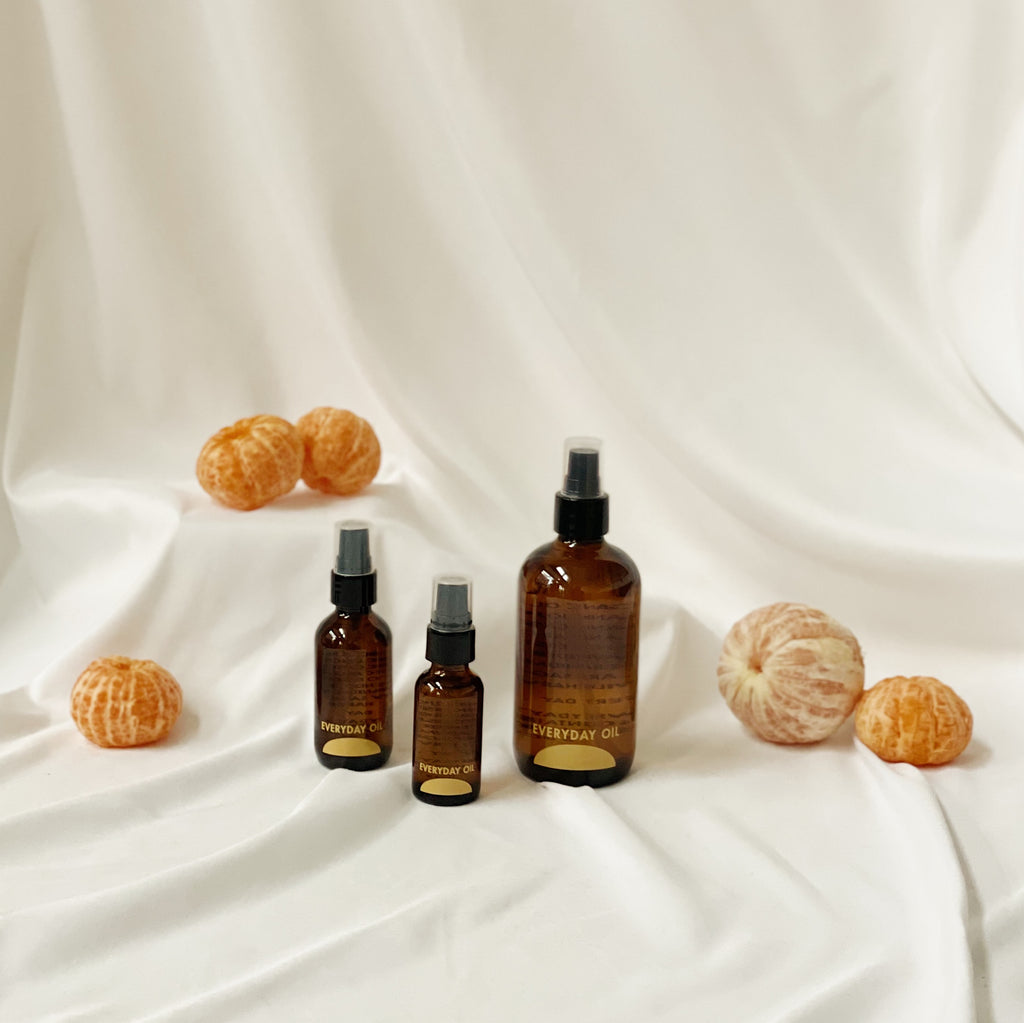 $22.00 CAD
$0.00 CAD
Everyday Oil | Mainstay Blend
Mainstay is a blend that is a beautiful contradiction;  mysterious but familiar, uplifting but calming, cleansing, moisturizing, clarifying and healing.

Using the absolute best organic and wild-harvested botanical oils, Everyday Oil is uniquely balancing, hydrating, cleansing and nourishing. One little bottle of goodness for all of your needs - face wash, moisturizer, deep conditioner, beard oil, cuticle oil, insect repellent, after-sun, after-shave, bath soak, massage oil or wherever you need.
Ingredients: Blend of cold-pressed organic plant oils:  Coconut Oil, Olive Oil, Argan Oil, Jojoba and Castor Oil.  
Essential oils: Palo Santo, Lavender, Geranium and Clary Sage.  
1oz, 2oz or 8oz bottle. 
Everyday Oil is certified organic and microbiome-friendly oil for every body, everywhere.