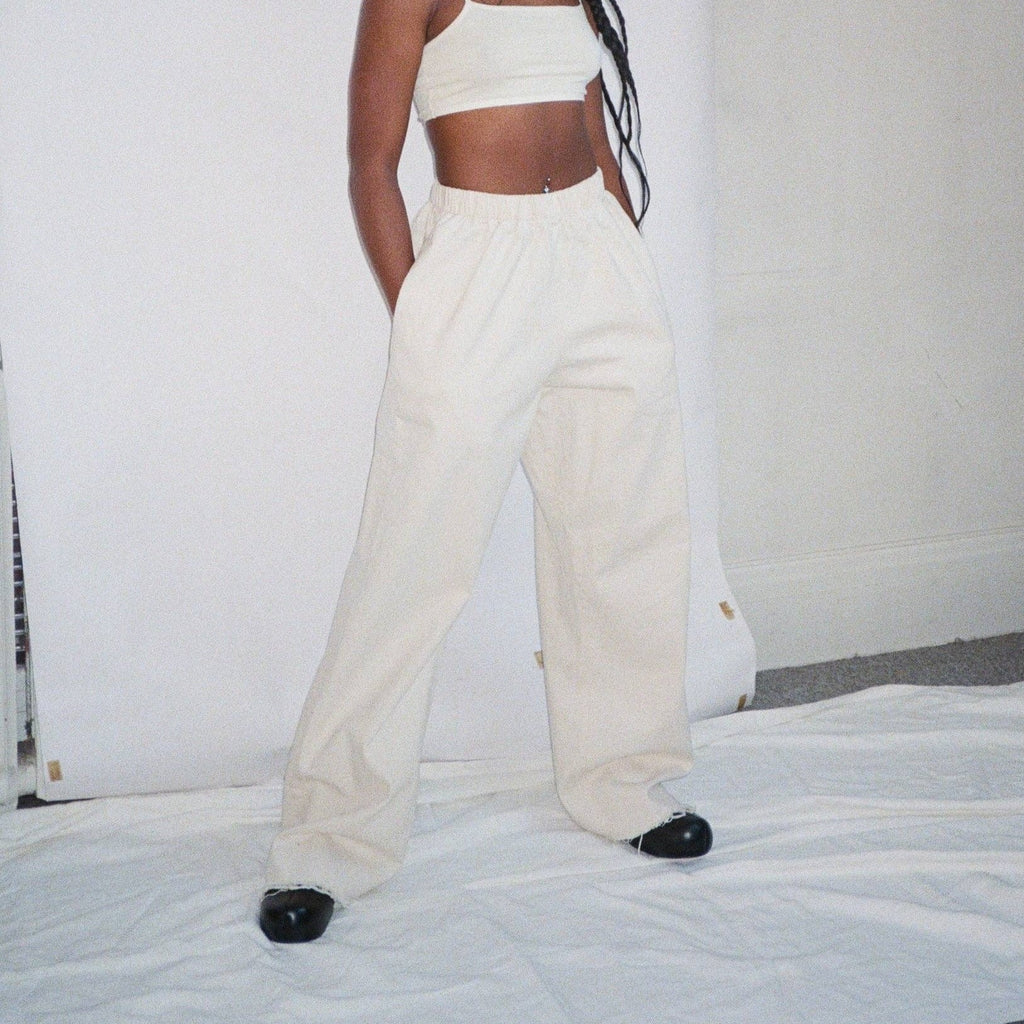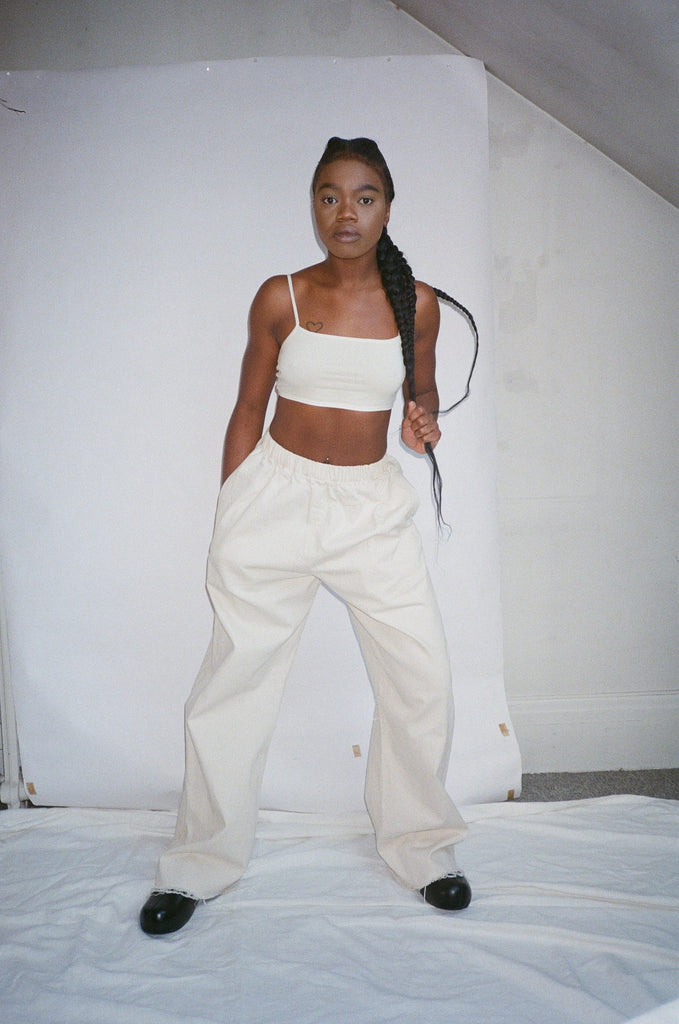 $237.00
$0.00
Ashley Rowe | Cream Denim Pants
Crafted from durable cotton denim, the baggy, oversize fit is suited to a broad range of shapes and sizes. Plus, it has an elastic waist for super comfy everyday wear. 
Small: 24-28" waist | 16.5" rise | 44" hip | 32" inseam
Medium: 28-32" waist | 16.5" rise | 46" hip | 33" inseam
Ashley Rowe garments are made in both Toronto and Marfa, using locally sourced deadstock cotton fabric. Her pieces are genderless and made for everyone.