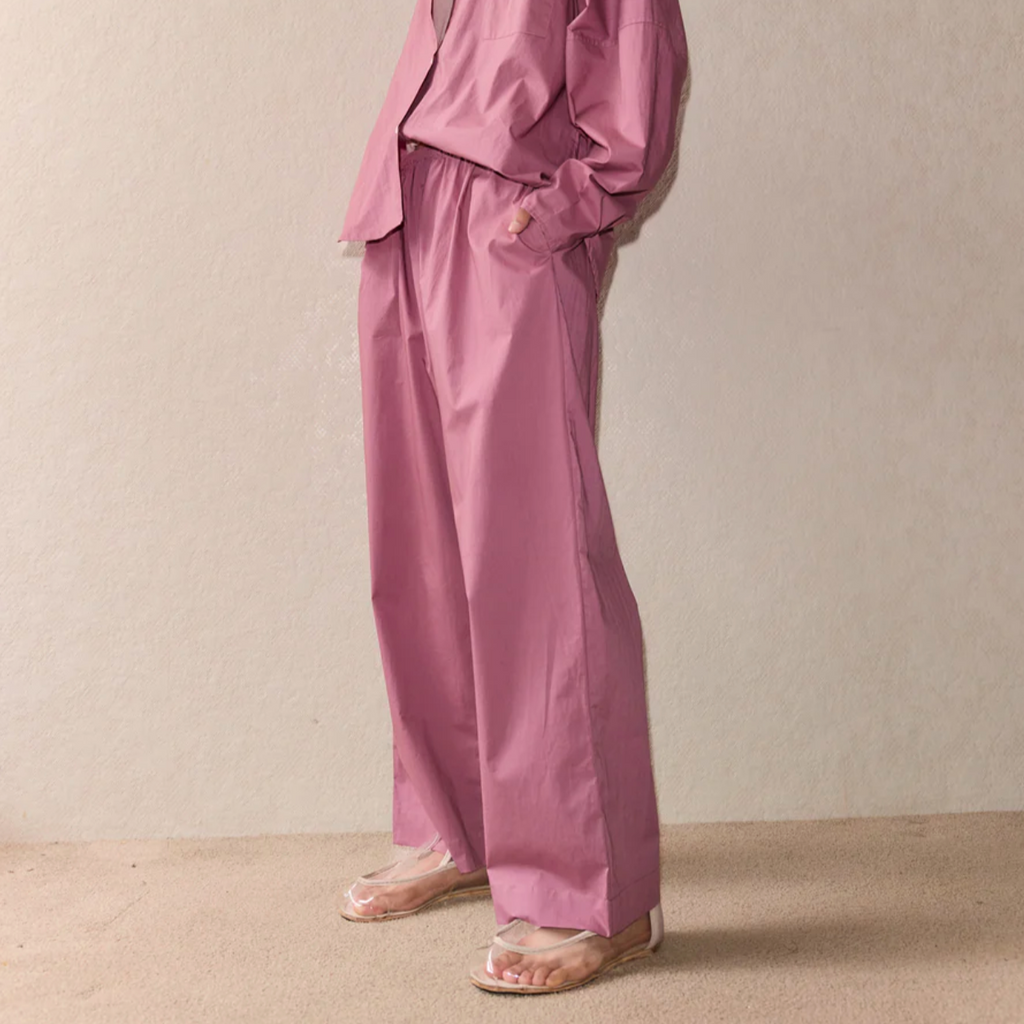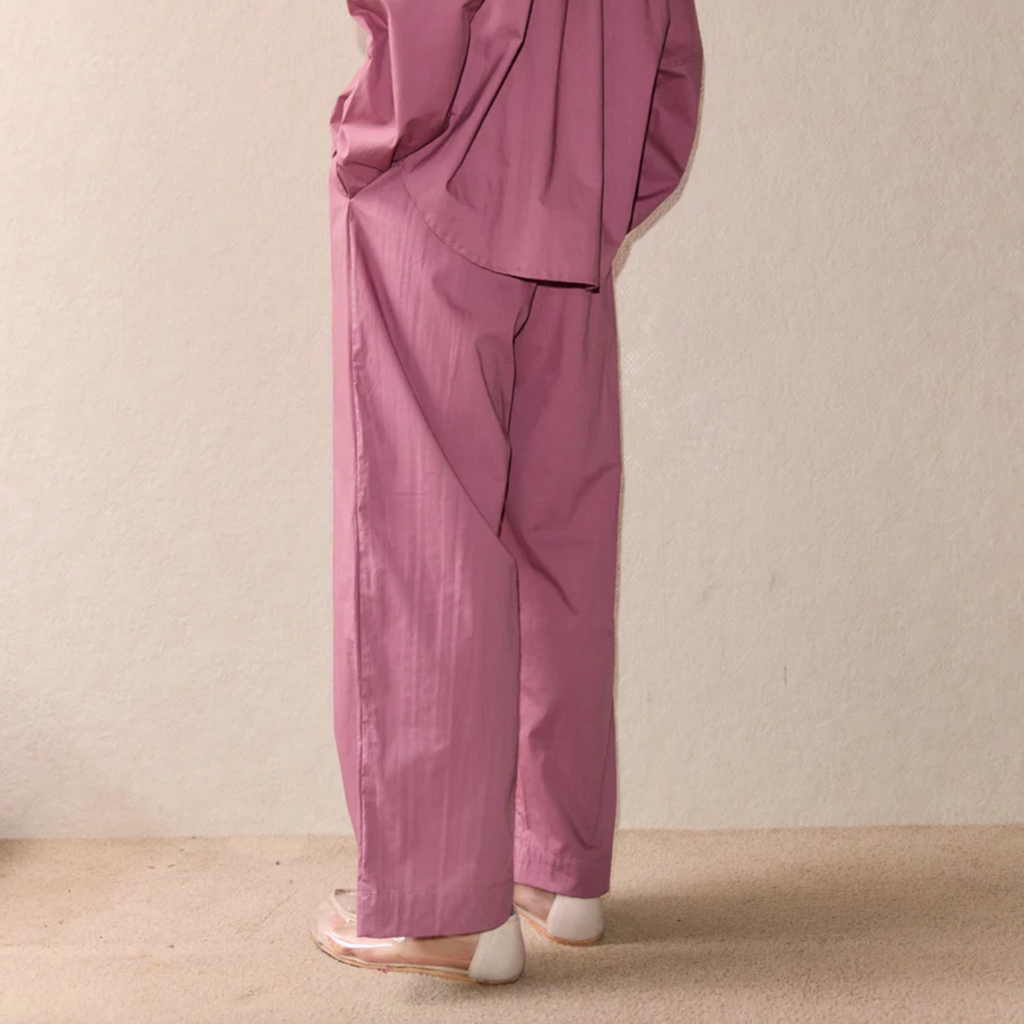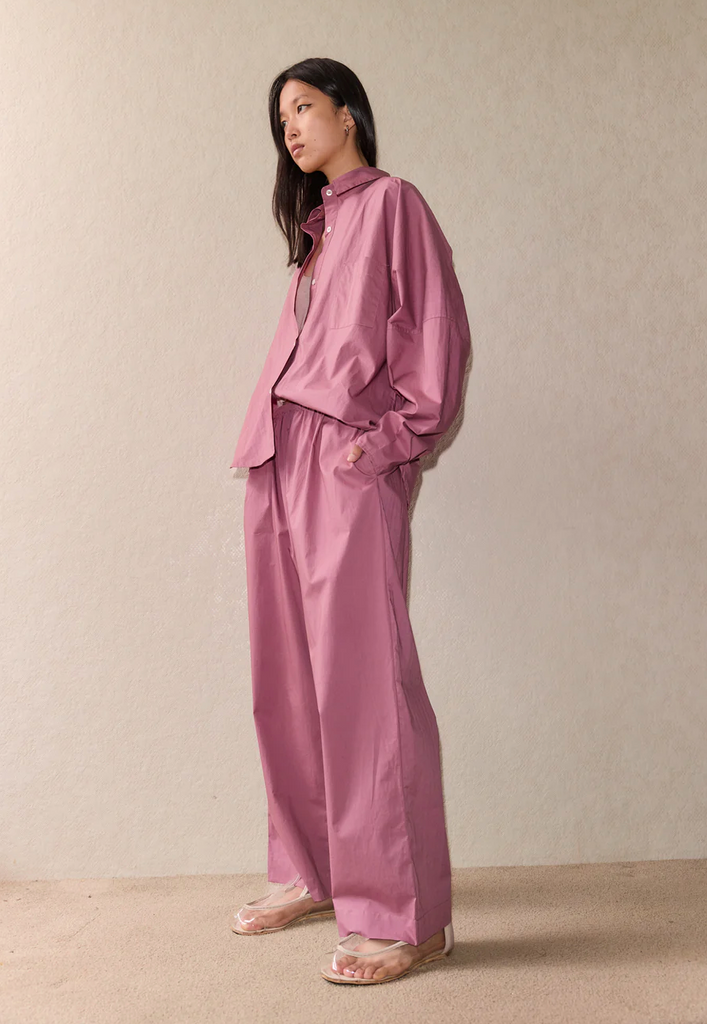 $107.00
$0.00
Deiji Studios | Ease Trouser in Lavender

The ankle length pant features a soft minimal elastic waist with side seam pockets in a straight leg. A transeasonal loungeware piece with elevated ease that can be worn at home, in bed, or out.

Made from GOTS certified organic cotton poplin.
Deiji Studios is slow fashion line from Australia. Deiji embraces the ability to blend morning to night, daywear to sleepwear - wherever you are. Creating collections with natural, biodegradable fibres that have a Oeko-tex certification.