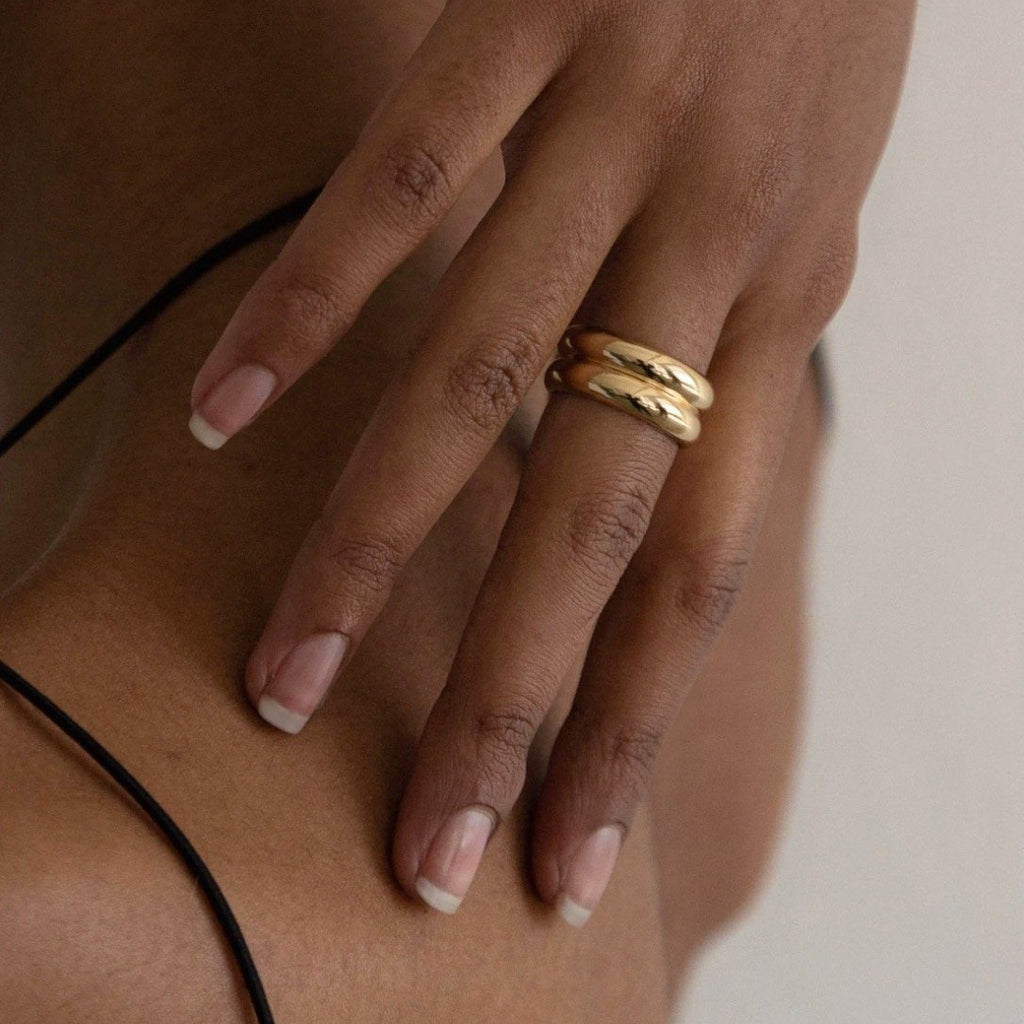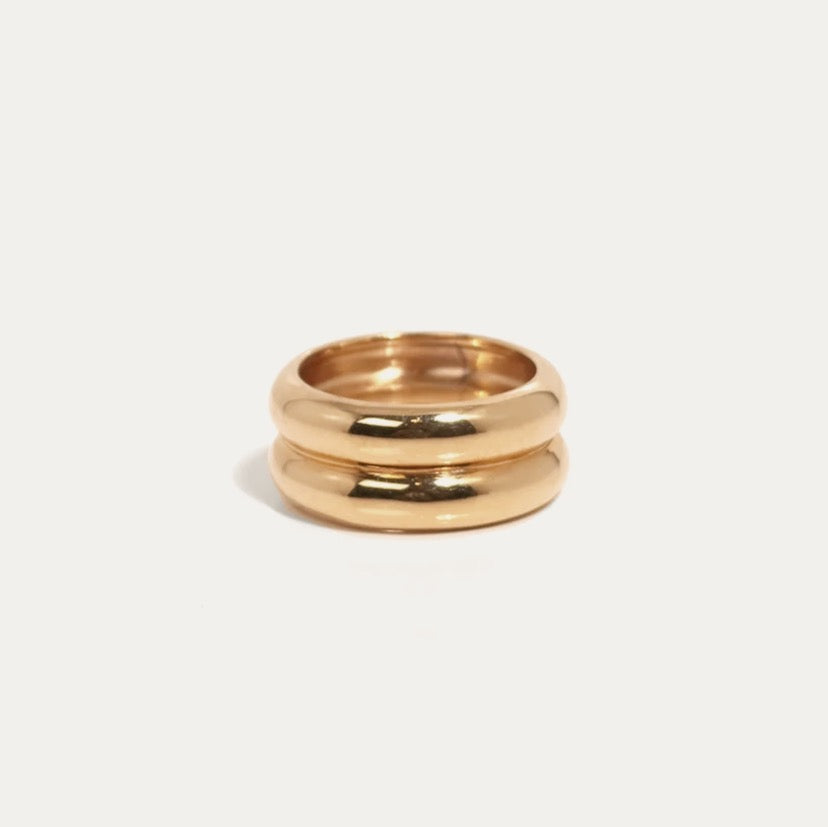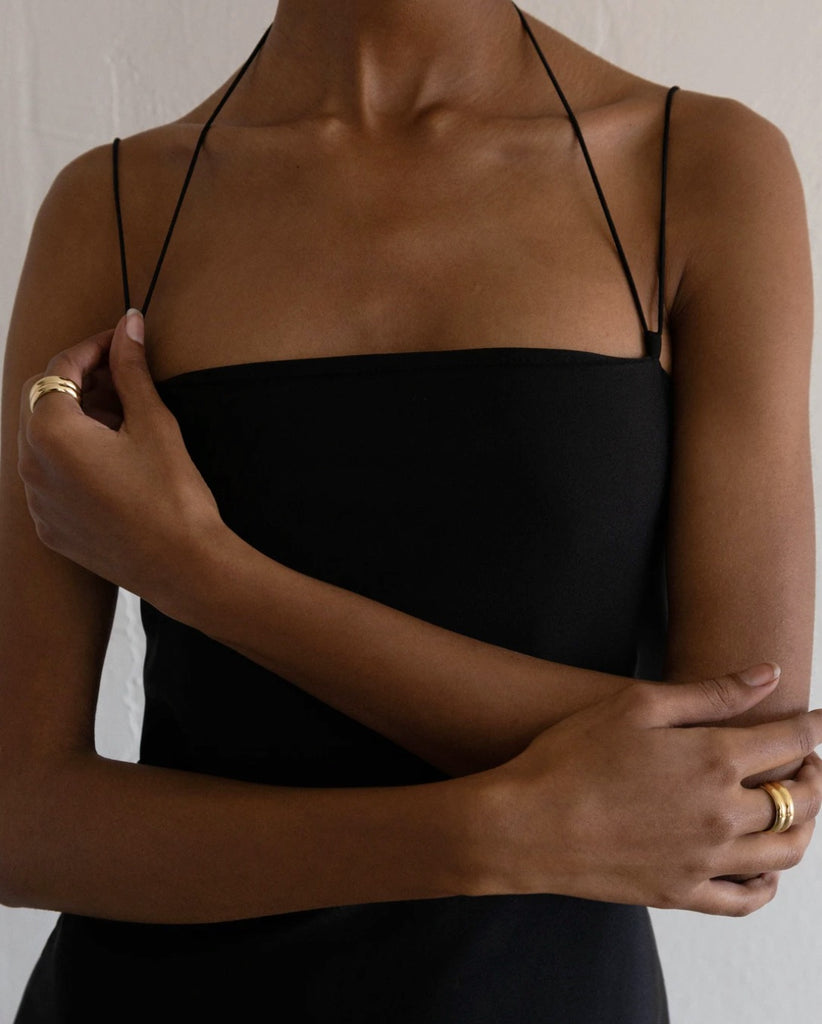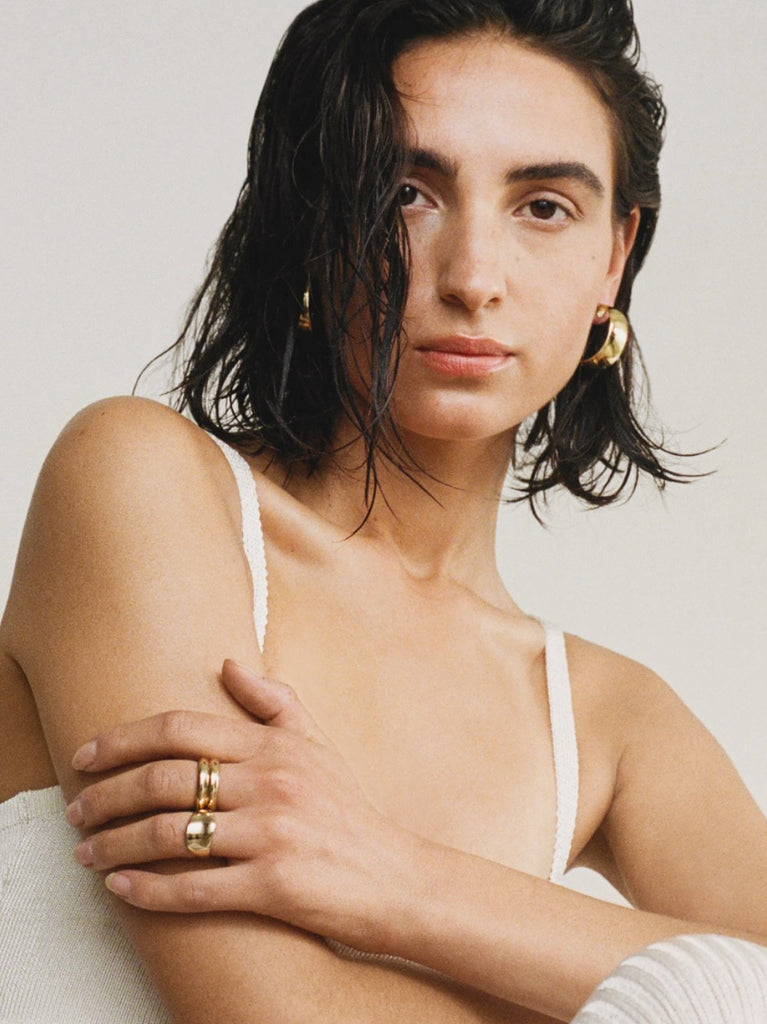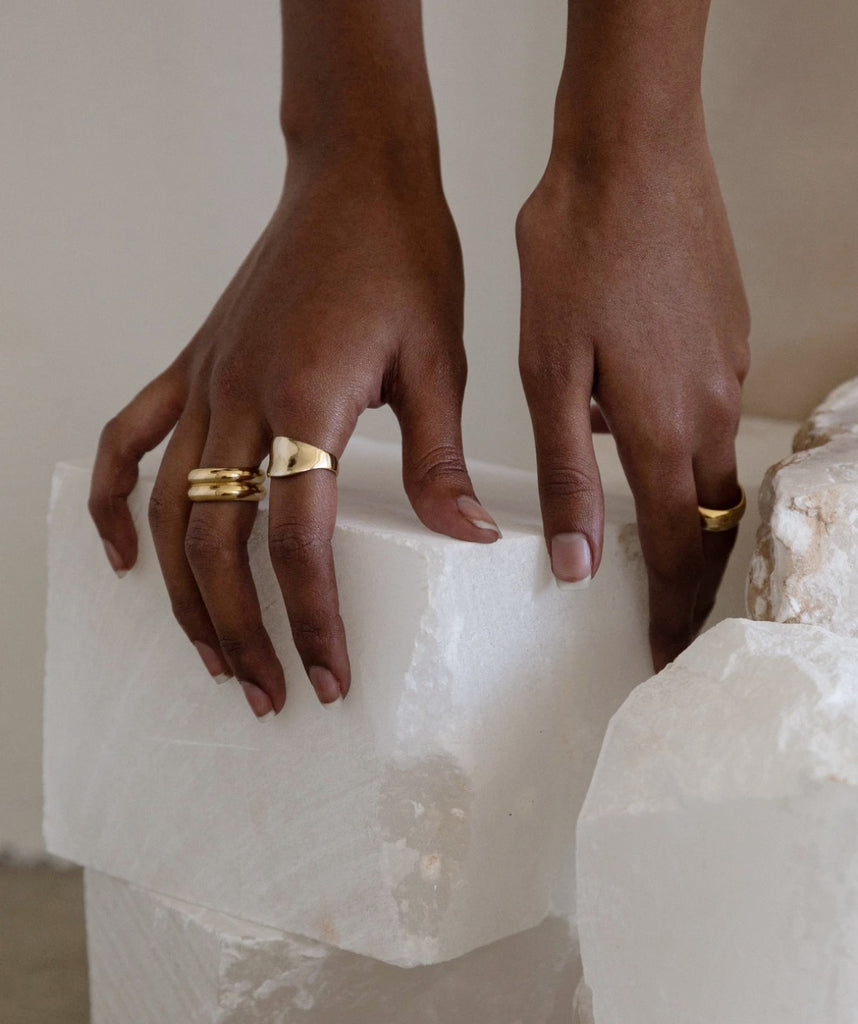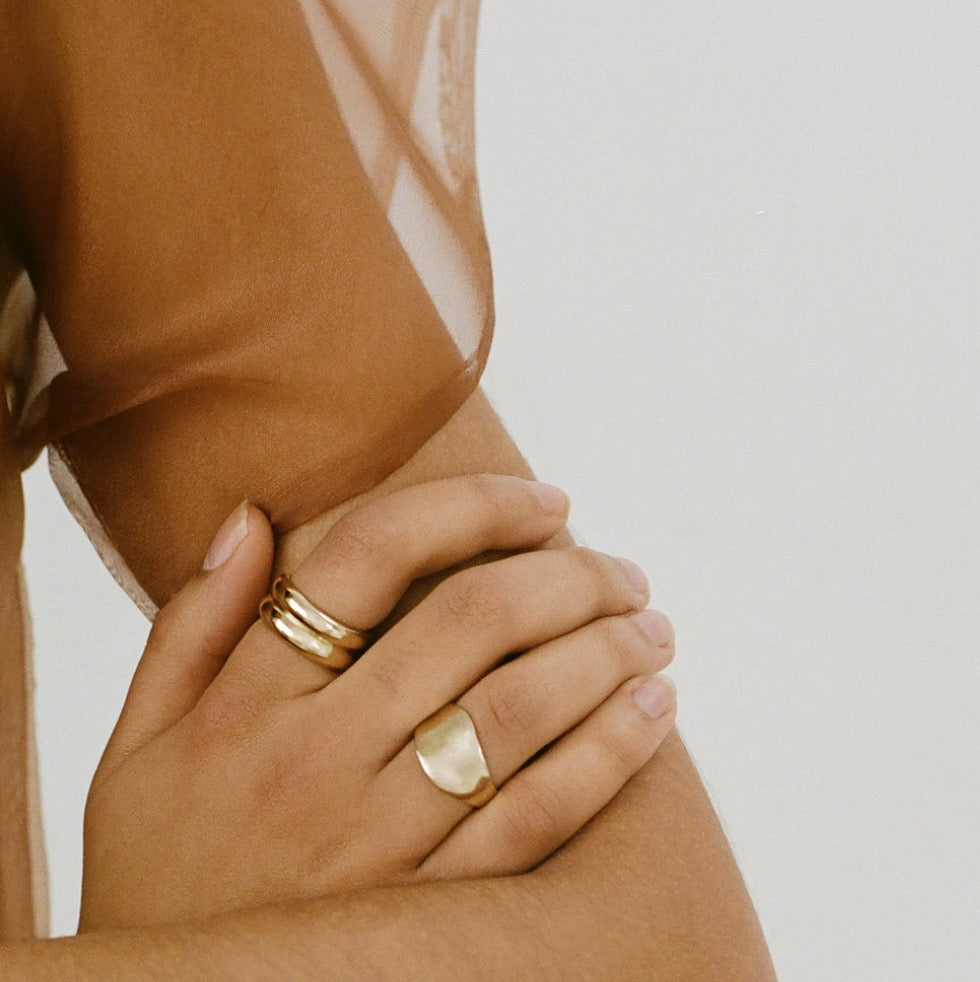 $80.00 CAD
$120.00 CAD
Young Frankk | Varro Ring
The Varro ring is a bold and sophisticated double domed statement ring - giving the appearance of two thick stacked rings in one. Stunning on its own or stacked. 
24k gold plated recycled brass ring. Each gold plated piece is plated in a thicker plating than the industry standard over brass and finished off with a coating for anti-tarnish and extended wear. 
Available in sizes 5-8. 
Young Frankk is a jewelry studio in the US that designs with a great appreciation for all past and present elements of the fine arts and design, as well as a respect to nature by working with recycled metals and locally made materials to minimize their environmental impact.