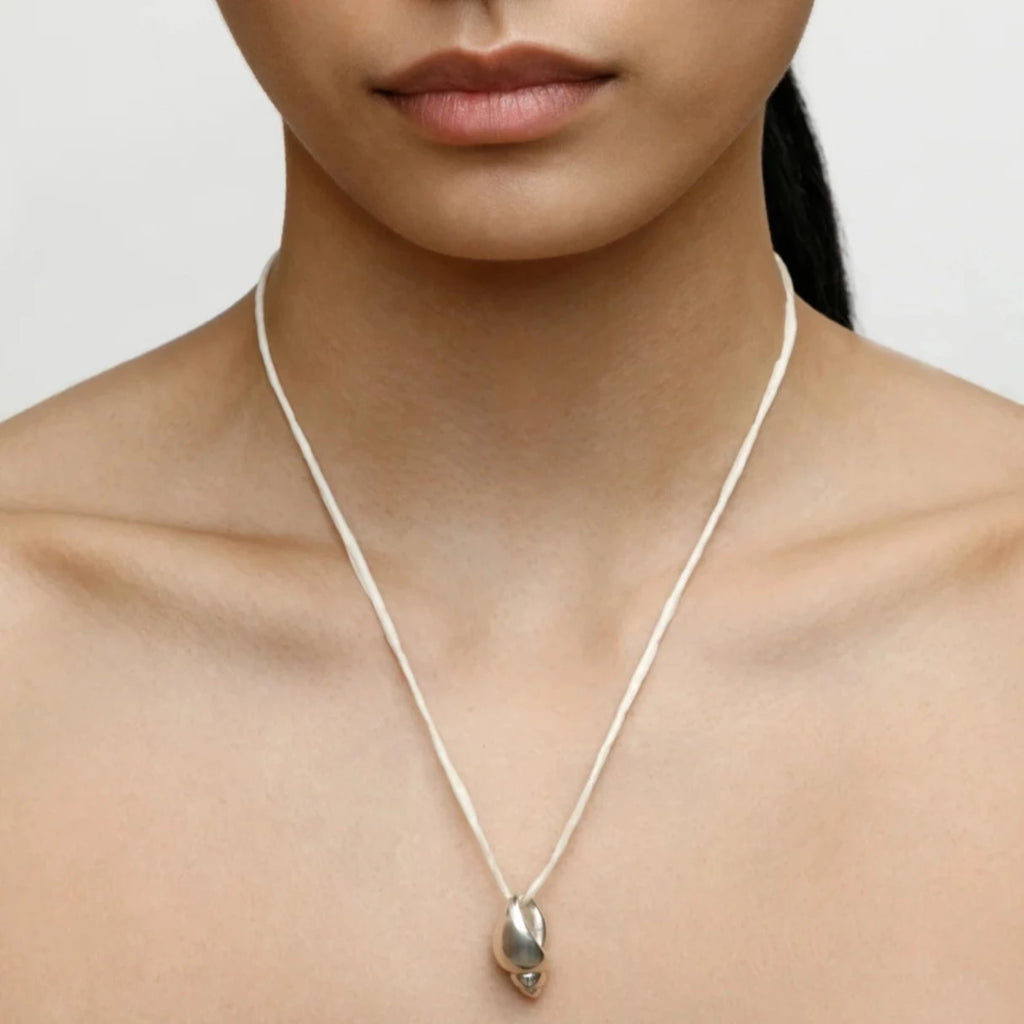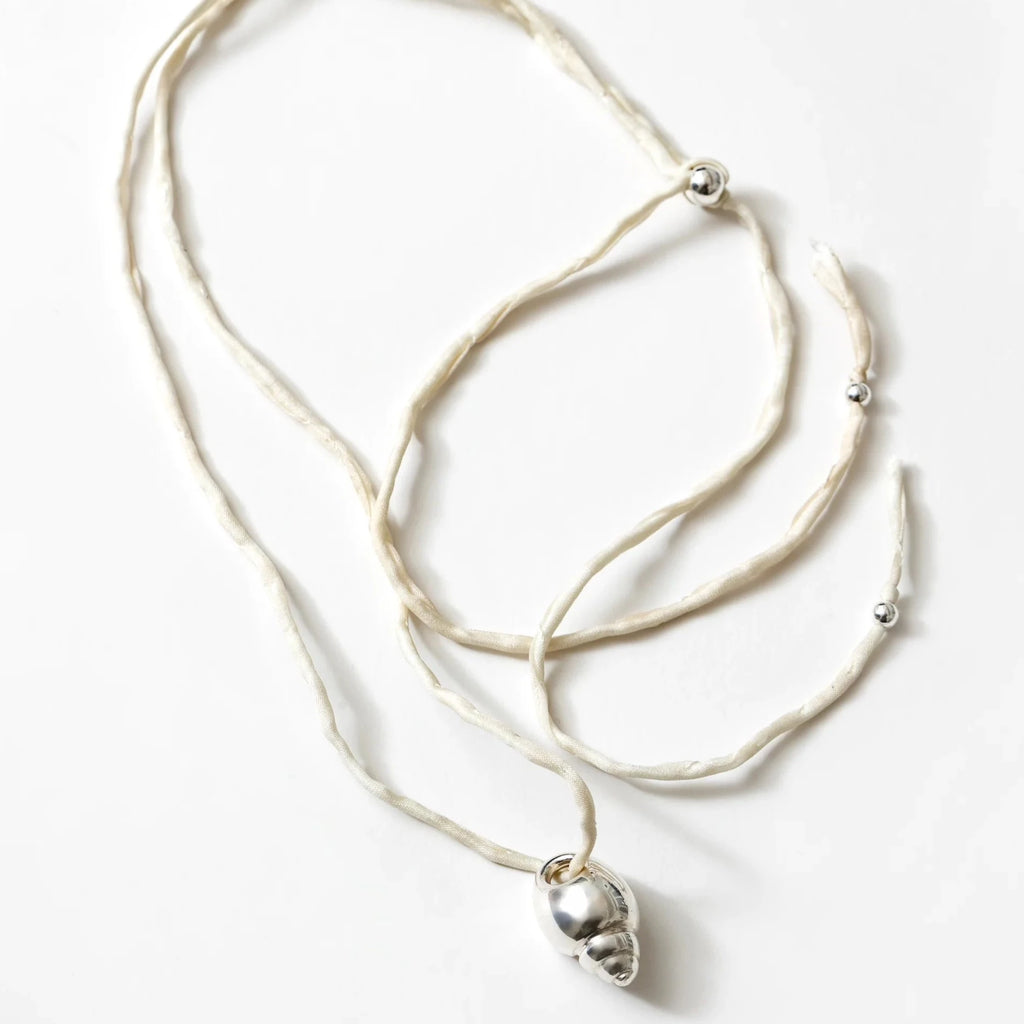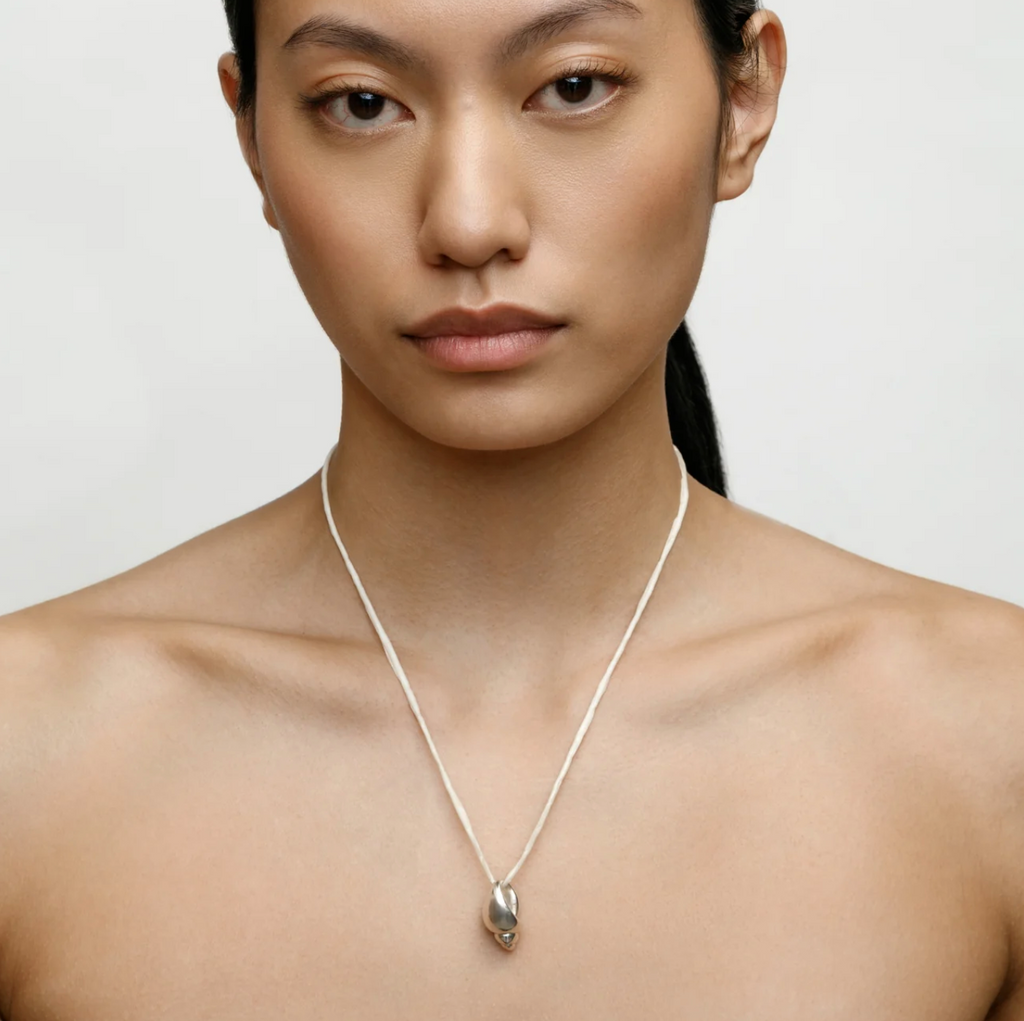 $84.00
$105.00
Wolf Circus | Shell Cord Necklace in Cream/Silver
A piece reminiscent of summer days by the ocean, a silk cord necklace featuring a shell pendant. 
20" long, a pure silk cord necklace with a minimalist silver plated bronze pendant that is adjustable when worn. 
Wolf Circus is a line of minimal jewelry, designed and hand fabricated in Vancouver, BC, that focuses on recycled materials when possible.