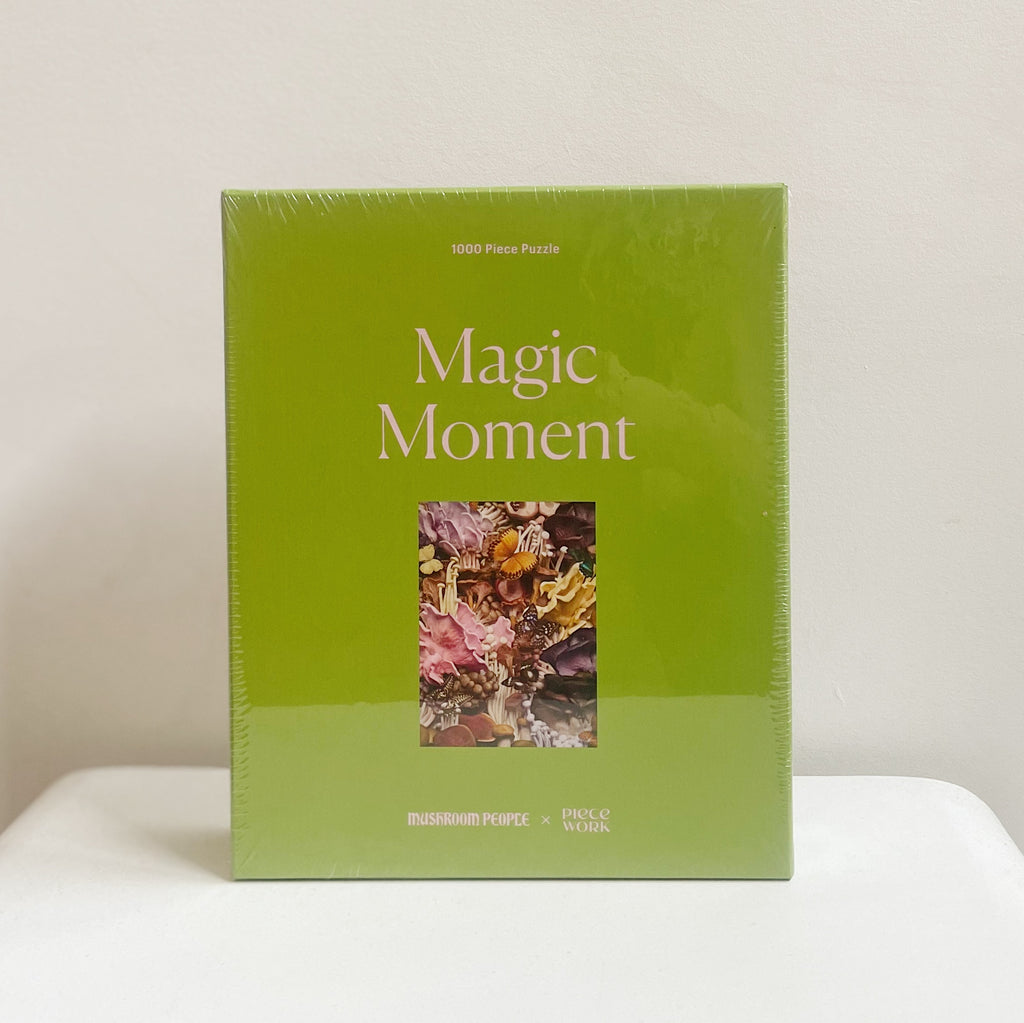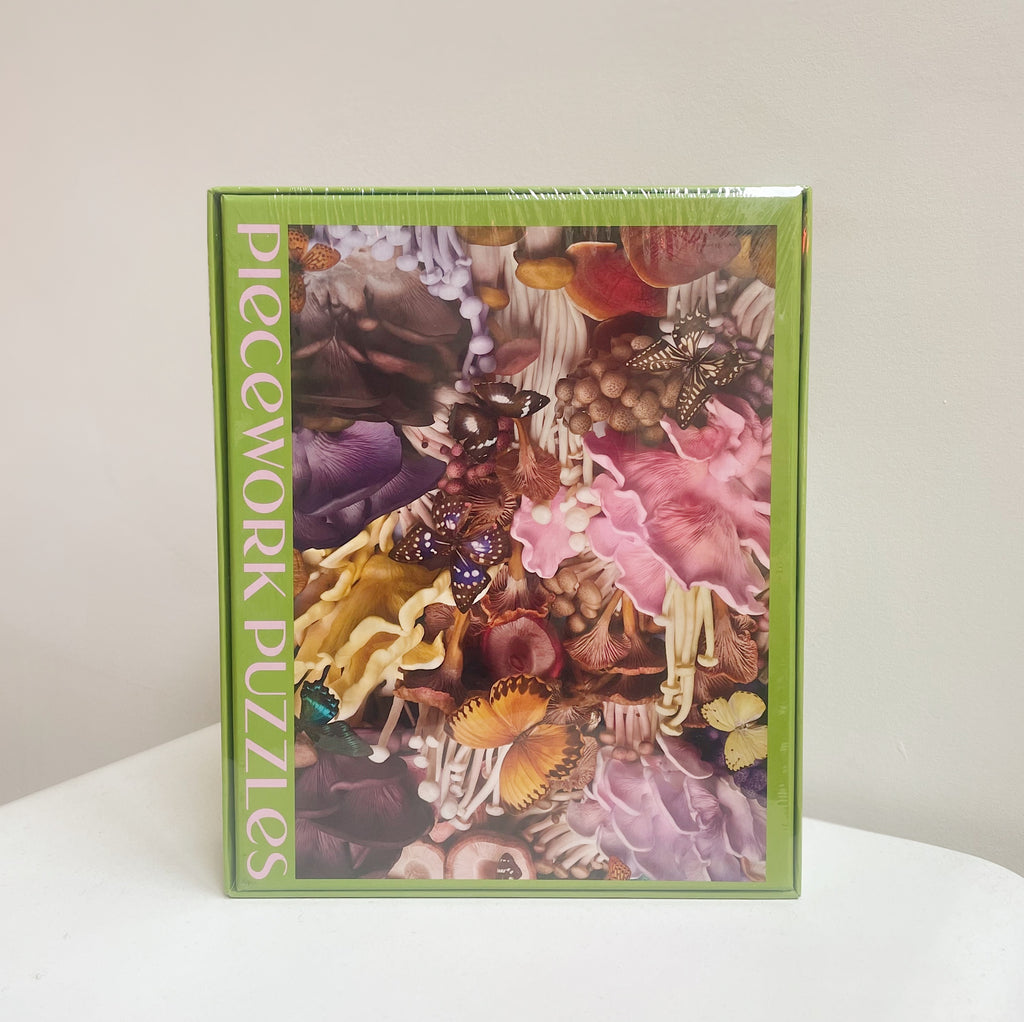 $40.00
$40.00
Magic Moment 1000 Piece Puzzle
Strange and beautiful. Ephemeral and enduring. Our collab with Mushroom people — a magazine for mycophiles — is an exploration of fungi in all its wonderful forms. 
1000 piece puzzle on 100% recycled paper. 
Completed puzzle is 19.25 x 26.6 inches
Box is 8 x 8 x 2 inches
Thick stock and high-quality art paper.
Piecework is a modern jigsaw puzzle company that is more than just design, these puzzles as a means to slow down and live in the moment.