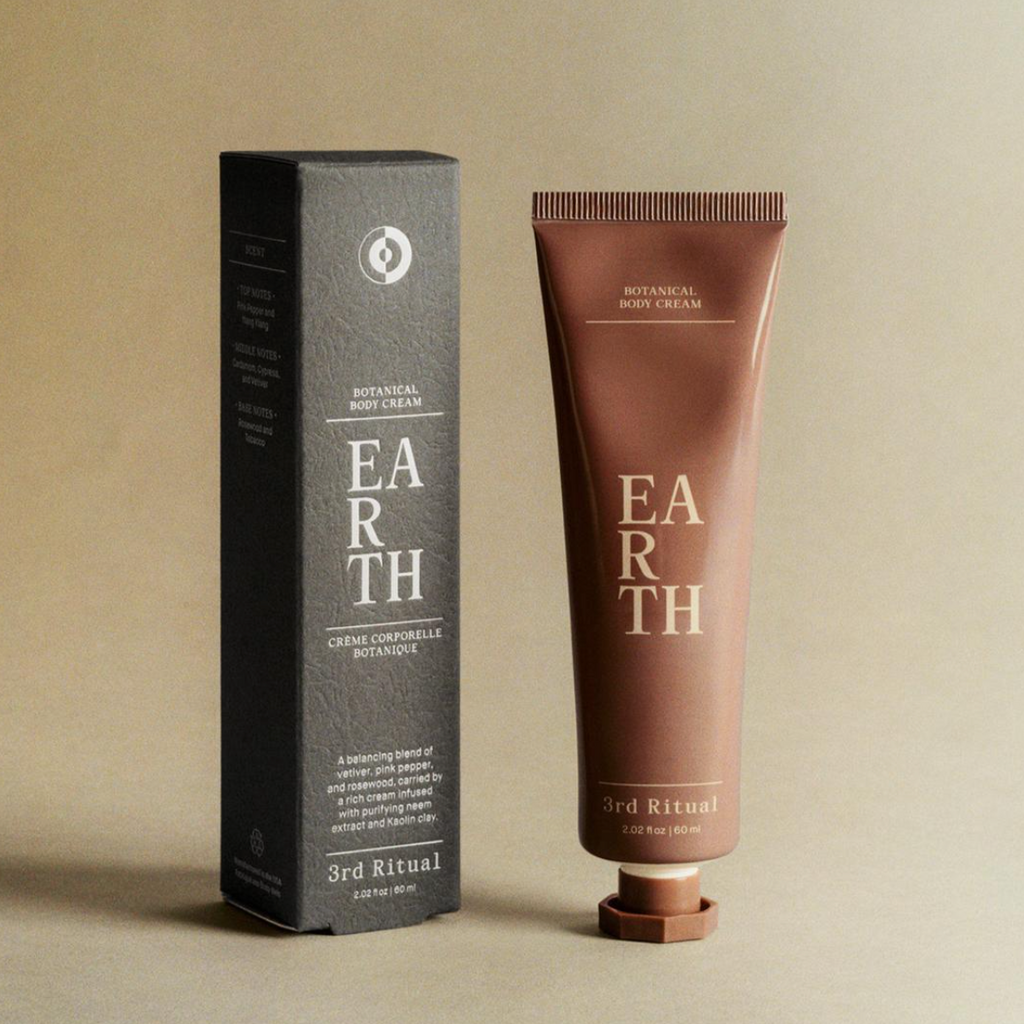 $30.00 CAD
$42.00 CAD
3rd Ritual | Earth Moisturizing Cream
 3rd Ritual set out to create a blend that would inspire the groundedness that comes from harmonious mind-body connection with a luxurious, moisturizing cream. Designed to restore and nourish overworked hands and feet, Earth supports practices like reflexology and self-massage.
Earth is a grounding blend of vetiver, pink pepper, and rosewood, carried by a rich cream infused with purifying neem extract and Kaolin clay.
Top Notes: Pink Pepper and Ylang Ylang
Middle Notes: Cardamom, Cypress, and Vetiver
Base Notes: Rosewood and Tobacco
60ml. Vegan. Cruelty-free.

3rd Ritual creates mindful objects, botanical blends, and esoteric content that make meaning from the ordinary. They strive to cultivate a more connected and mystical way of life through research, innovation and practice.