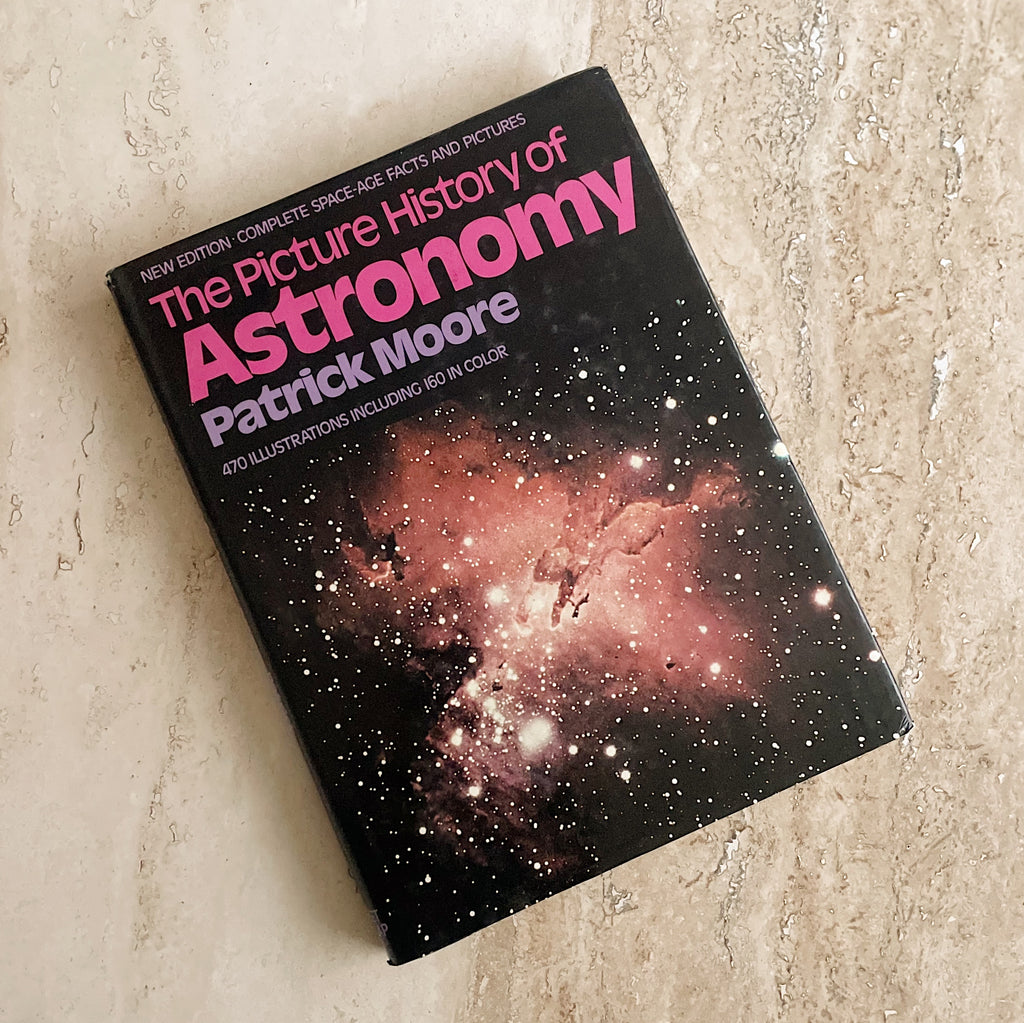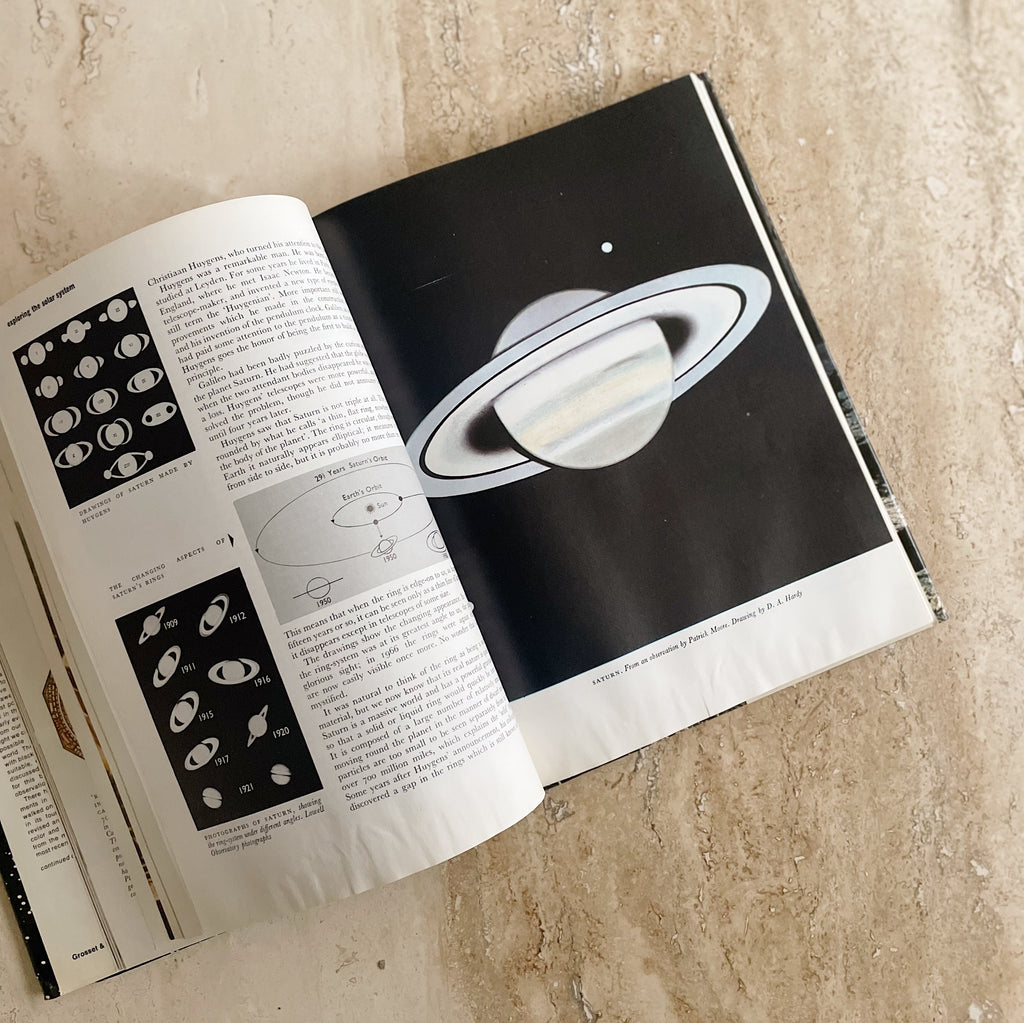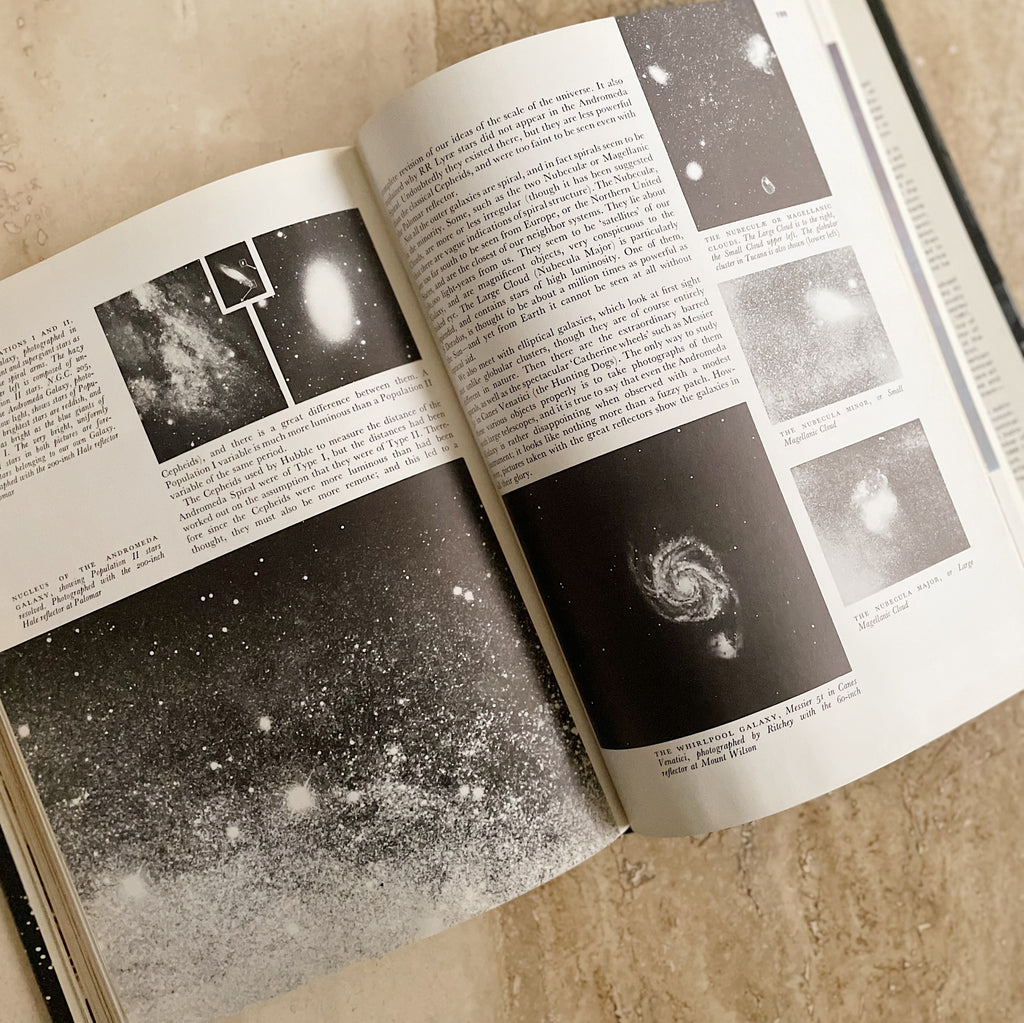 $22.00 CAD
$0.00 CAD
The Picture History of Astronomy Book
The Picture History of Astronomy. An exploration of the sky, the stars, the sun, the moon through the lens of 50+ years ago. 
Jacket has a bit of vintage wear. Textured cover has same print as the dust jacket. 
Author: Patrick Moore
1973 (revised from 1961 edition) | 242 pages | Approximate Size: 11" x 8.5" 
A hand-picked selection of vintage art, nature and inspiration books to add unique decor to your home and work spaces. A way to add beauty to any room and a soft reminder to slow down and enjoy quiet moments with tangible objects.