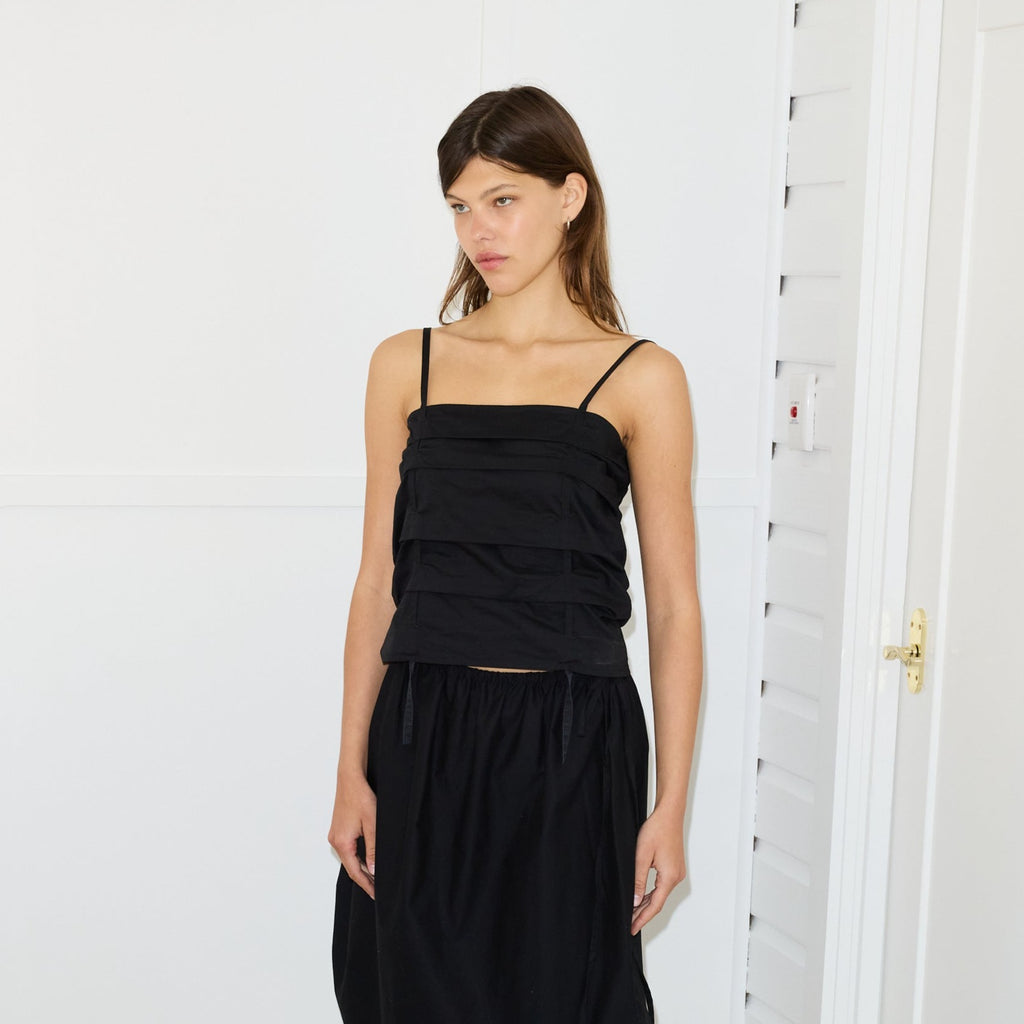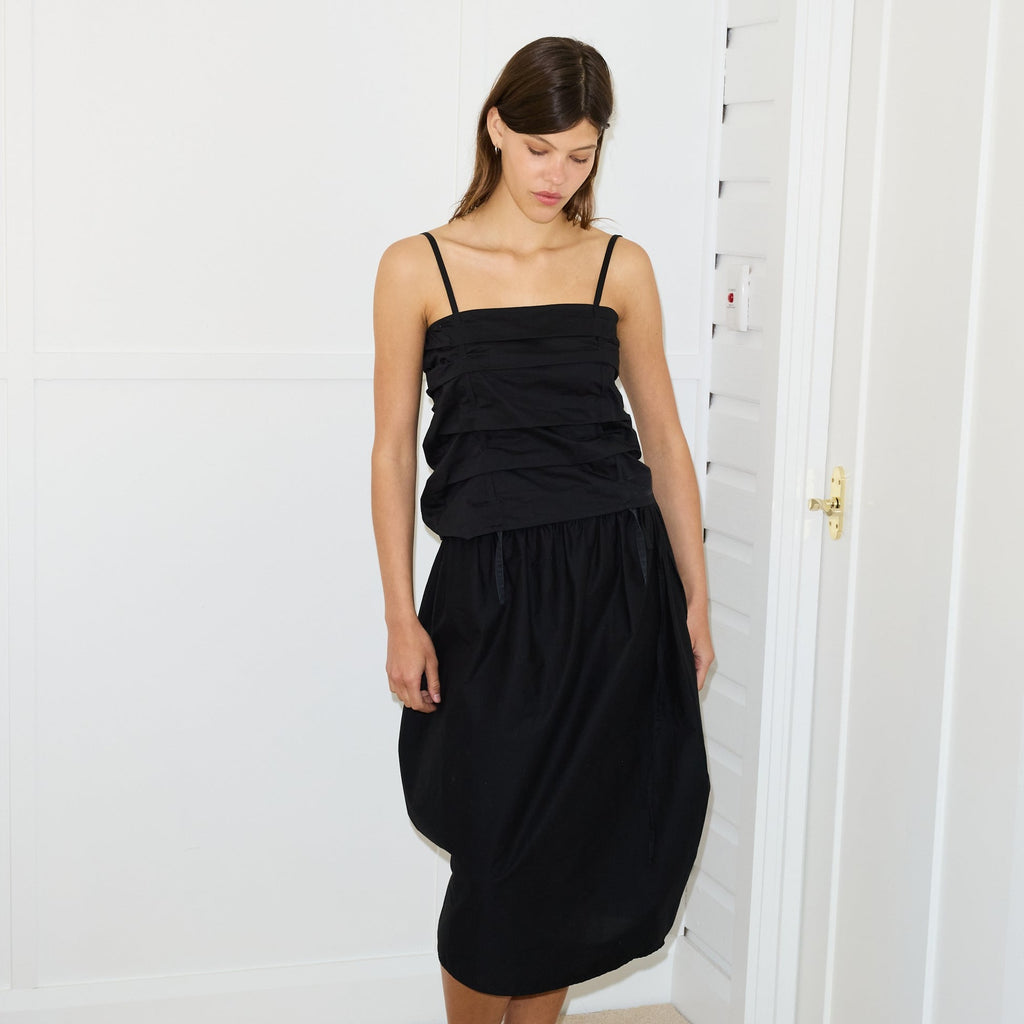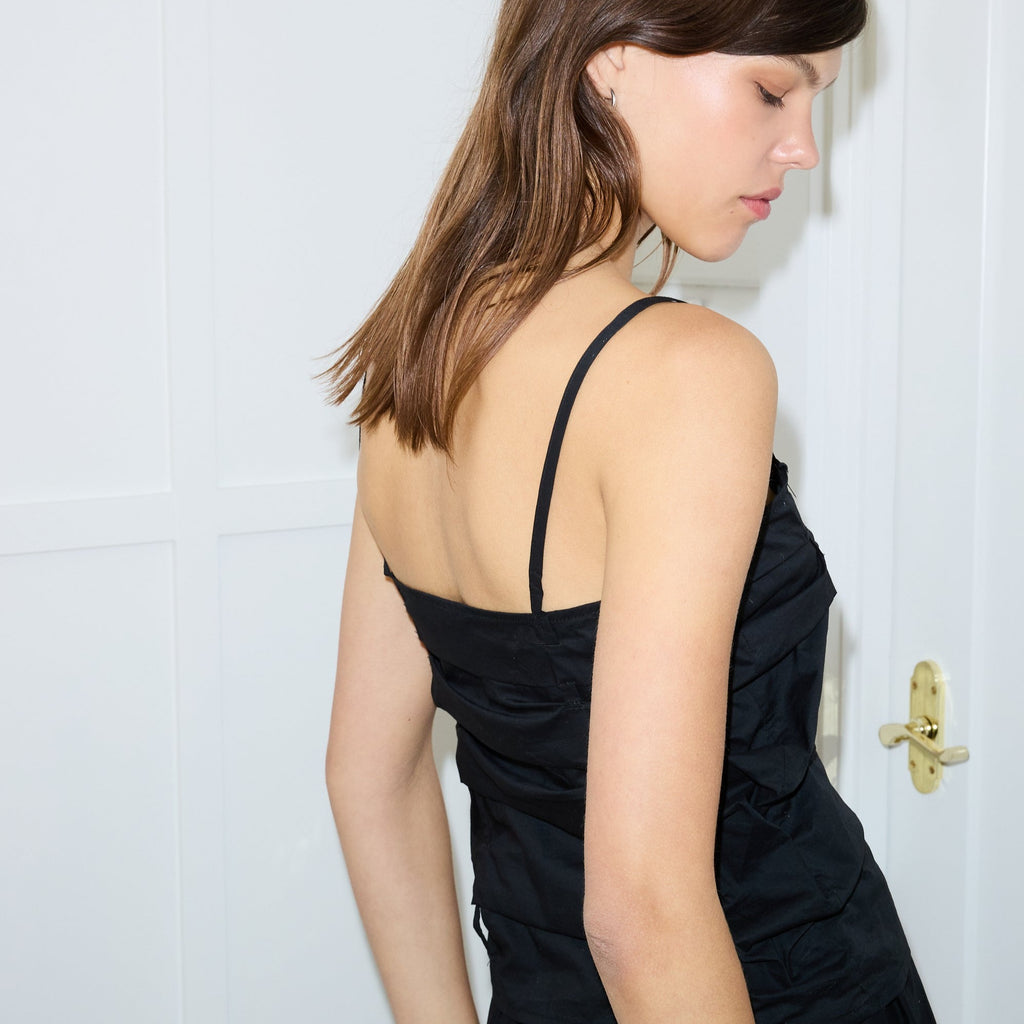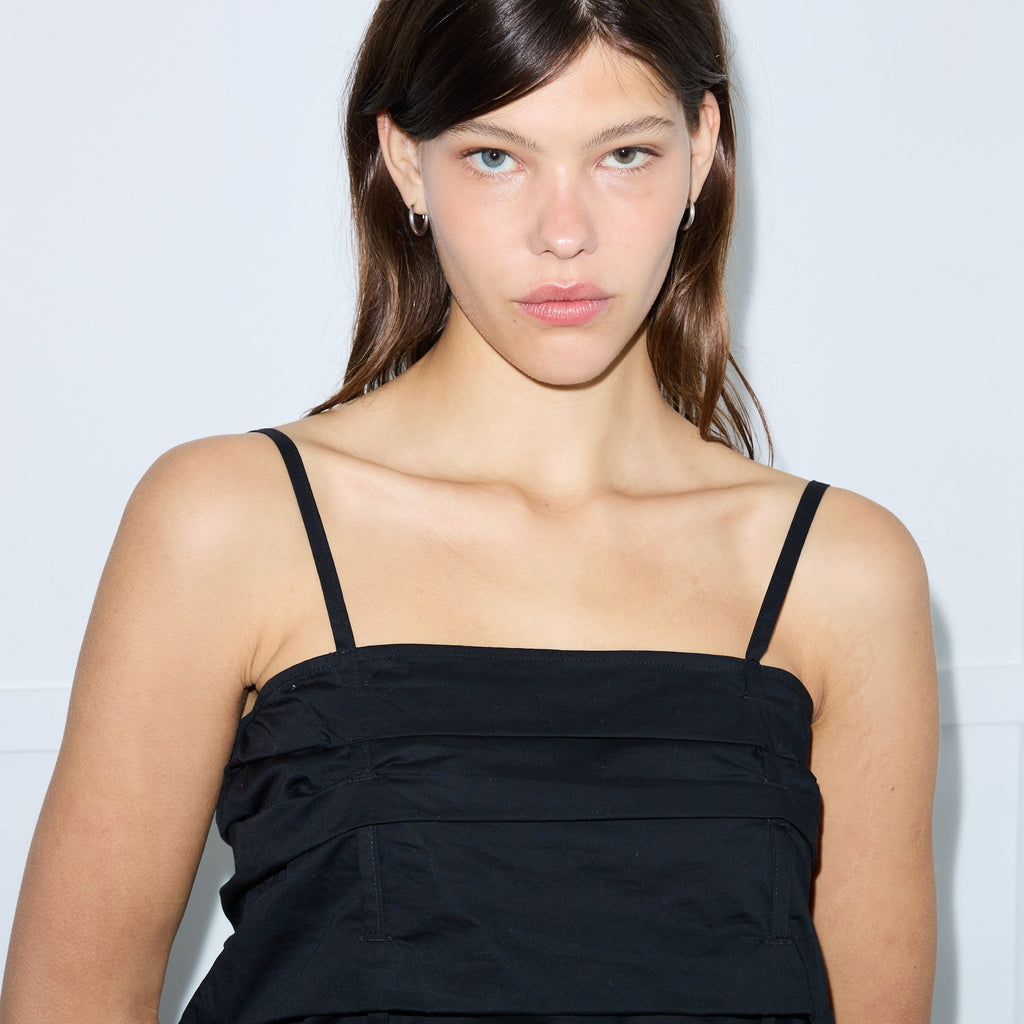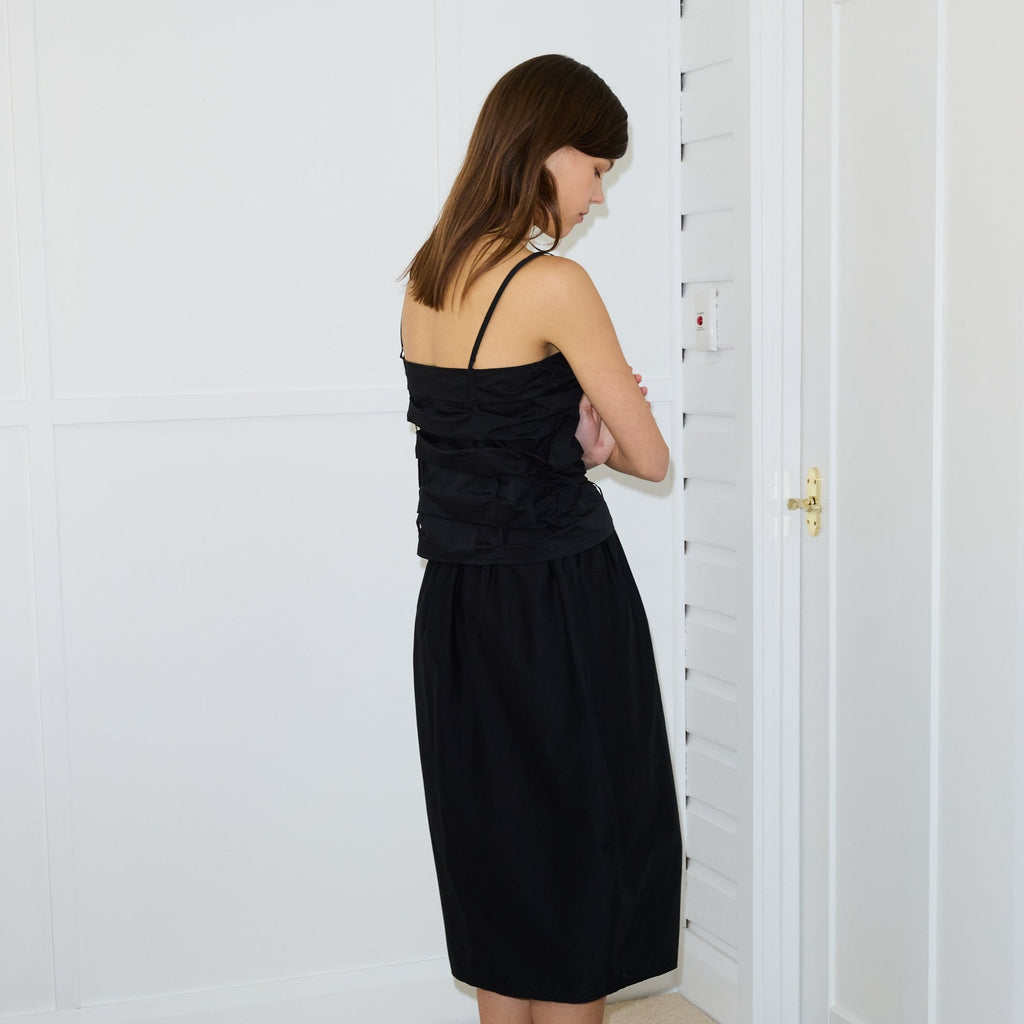 $67.00
$112.00
Deiji Studios | Cloud Top in Black
A structural top featuring gathered tucks and folds with ribbon-like strap detailing.

Made from GOTS certified organic cotton poplin.
Bust measurements (no stretch):
Small - 32"
Medium - 34"
Large - 36"
Deiji Studios is slow fashion line from Australia. Deiji embraces the ability to blend morning to night, daywear to sleepwear - wherever you are. Creating collections with natural, biodegradable fibres that have a Oeko-tex certification.