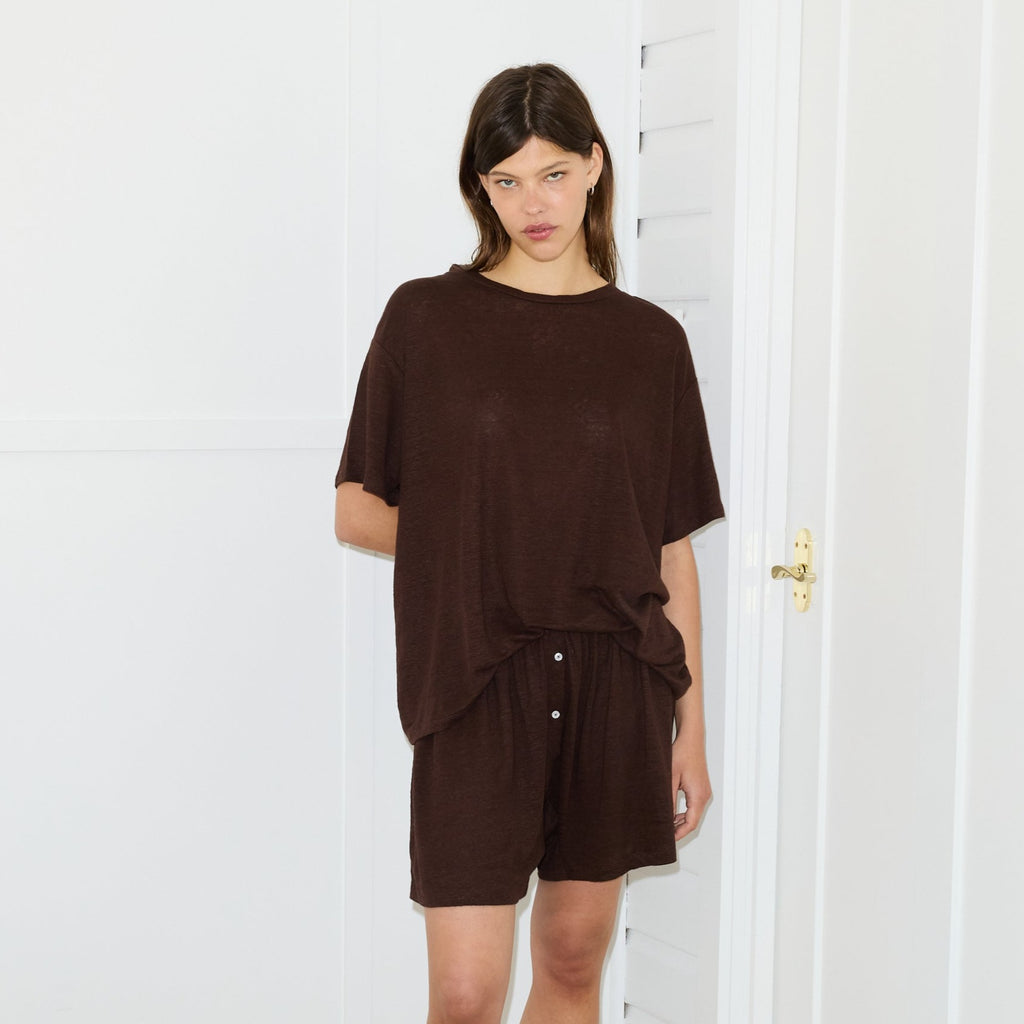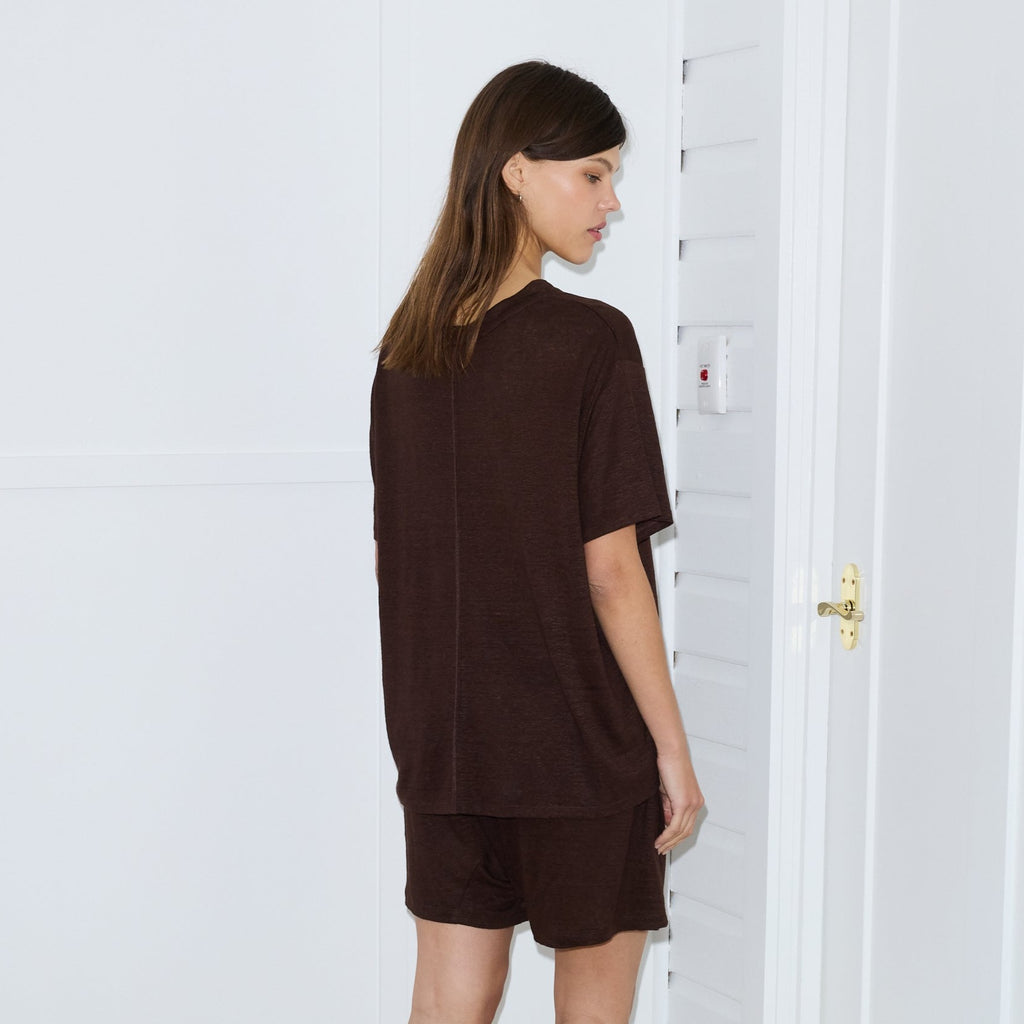 $87.00
$87.00
Deiji Studios | Soft Short in Chocolate
An easy pull-on boxer style short designed to fit mid-rise, features a faux button-down fly with a soft elasticated waist for extra comfort. pair yours back with the soft tank or soft t-shirt for an elevated loungewear look or on its own with your favourite t-shirt or knit. To be worn at home, in bed or out. 
 Made from 100% linen jersey.
Deiji Studios is slow fashion line from Australia. Deiji embraces the ability to blend morning to night, daywear to sleepwear - wherever you are. Creating collections with natural, biodegradable fibres that have a Oeko-tex certification.