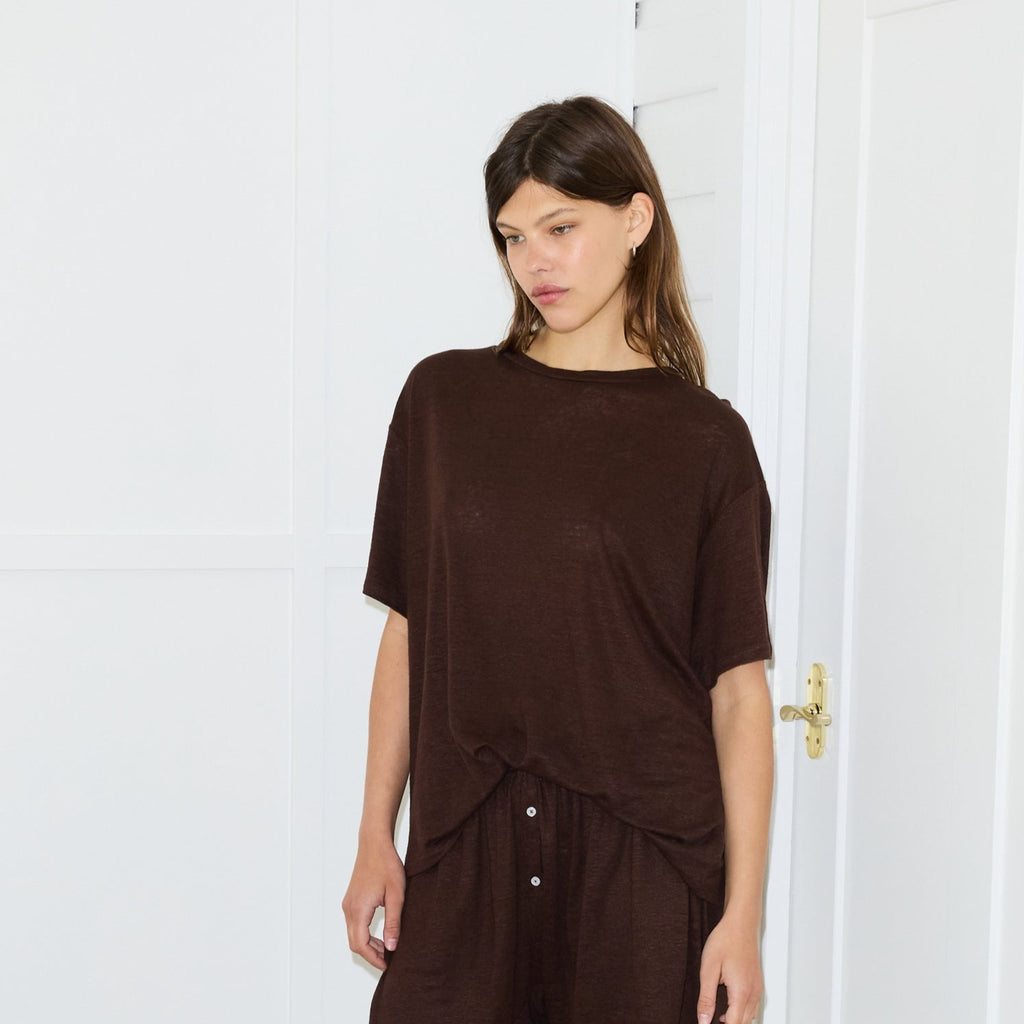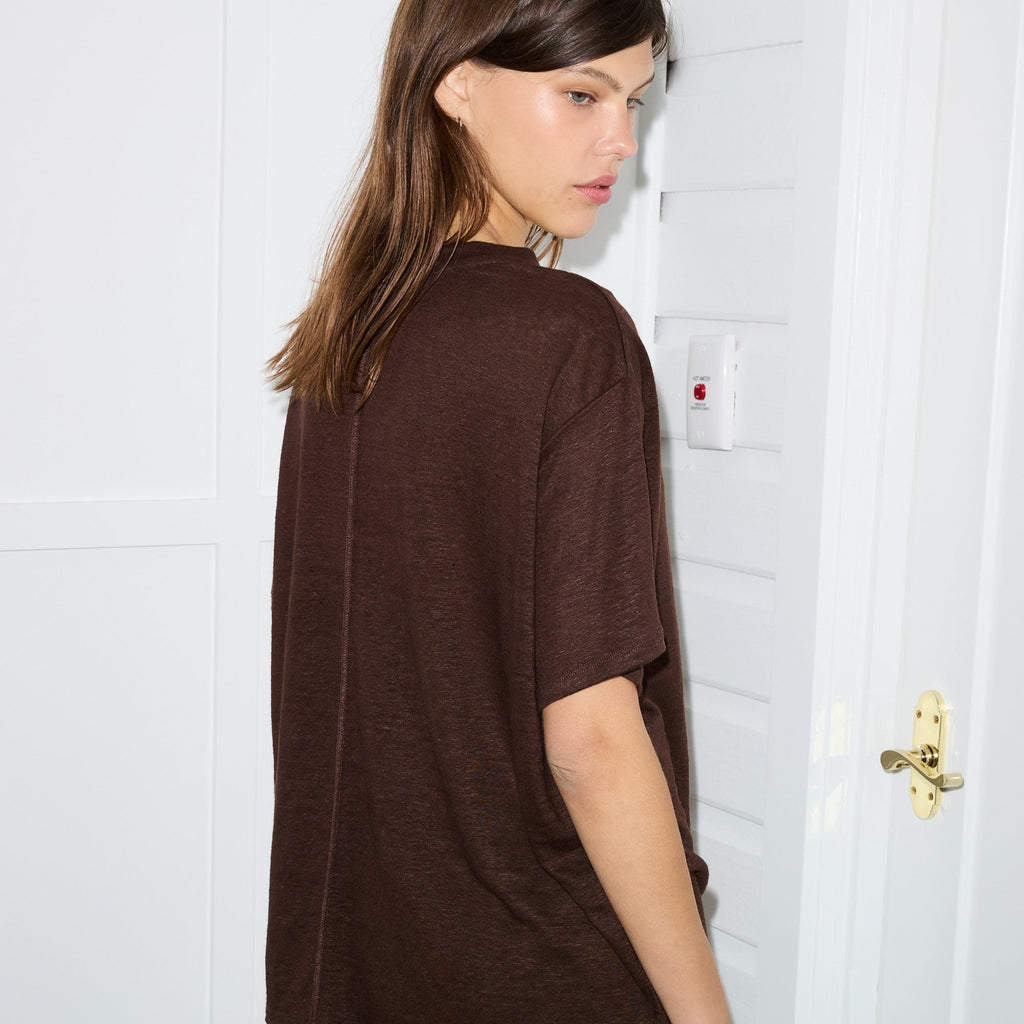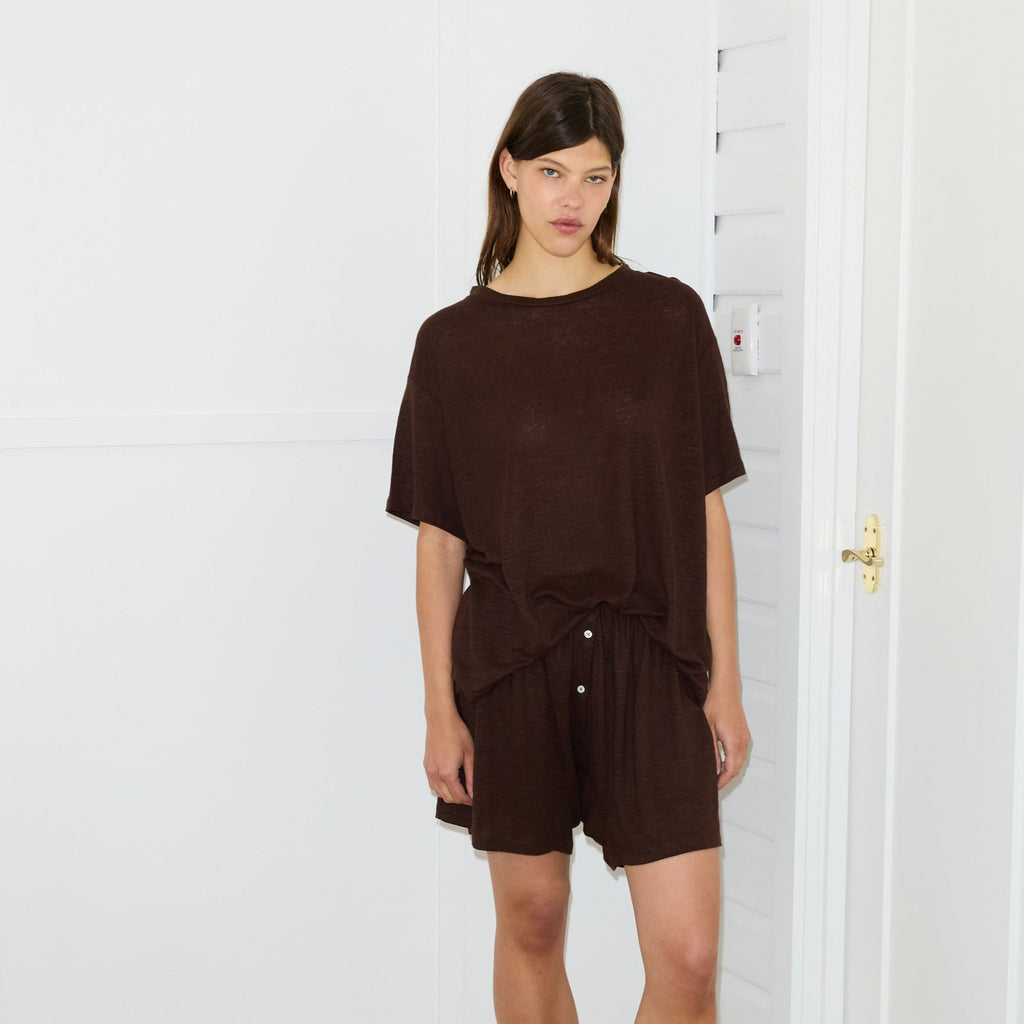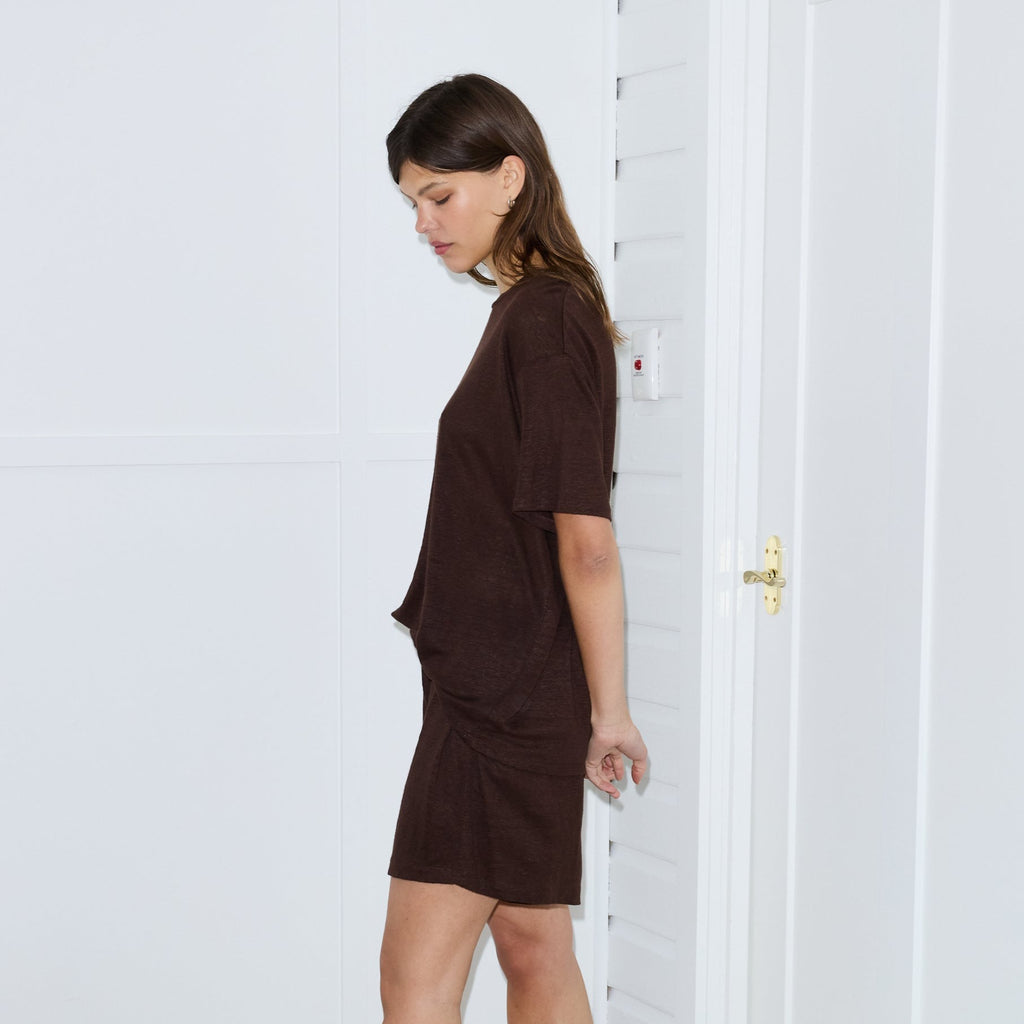 $102.00
$102.00
Deiji Studios | Soft T-Shirt in Chocolate
The soft t-shirt is a relaxed slouch fitting t-shirt designed from our favourite vintage cut, featuring a wide banded collar, dropped shoulder sleeve and centre back design line. pair yours back with the soft pant or soft short for an elevated loungewear look or on its own with your favourite pants or trousers.
 Made from 100% linen jersey. 
Deiji Studios is slow fashion line from Australia. Deiji embraces the ability to blend morning to night, daywear to sleepwear - wherever you are. Creating collections with natural, biodegradable fibres that have a Oeko-tex certification.