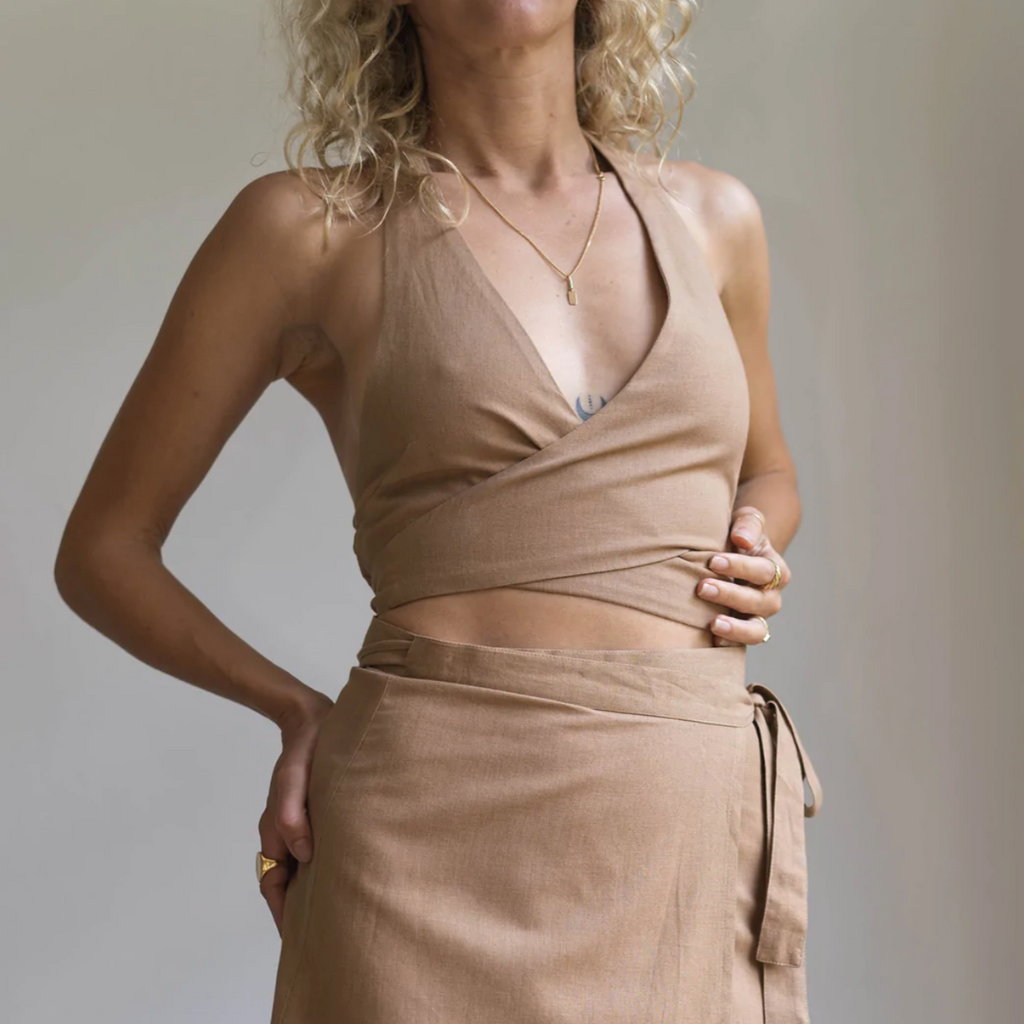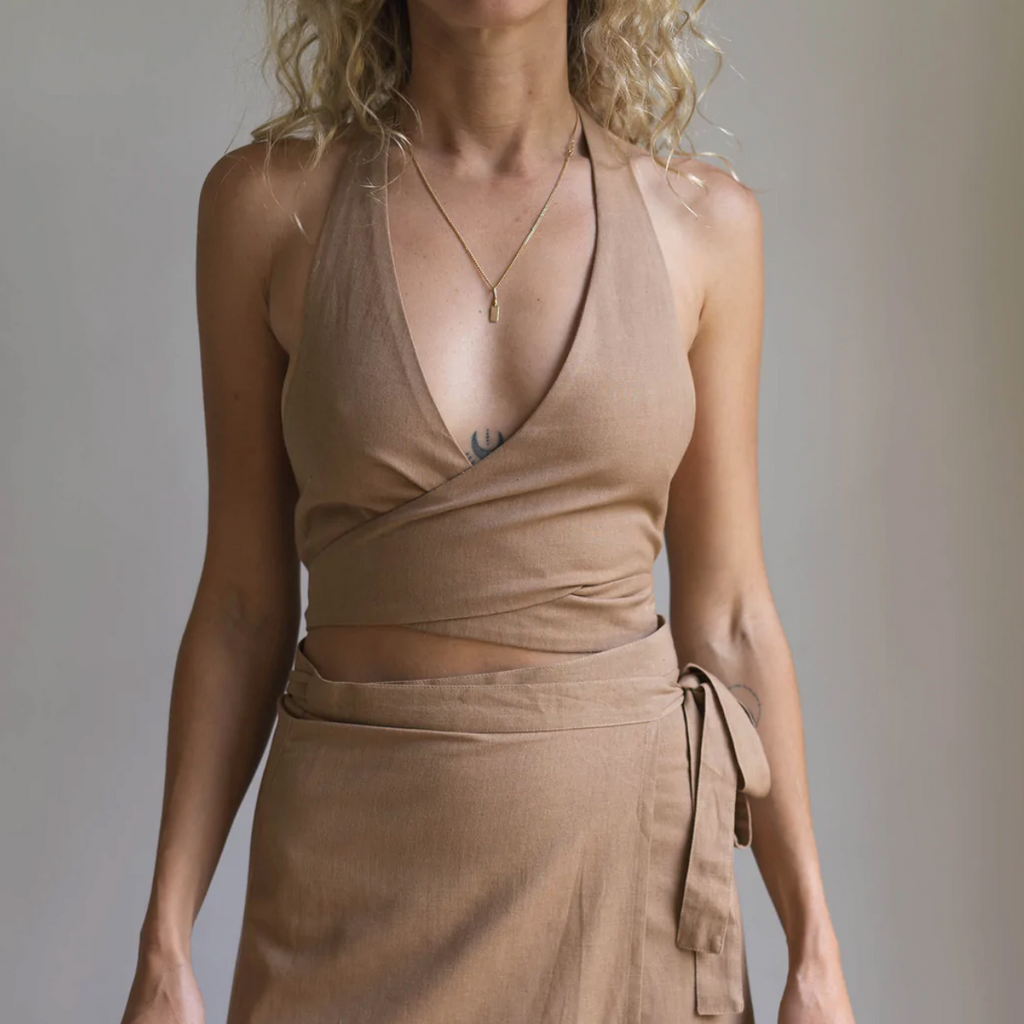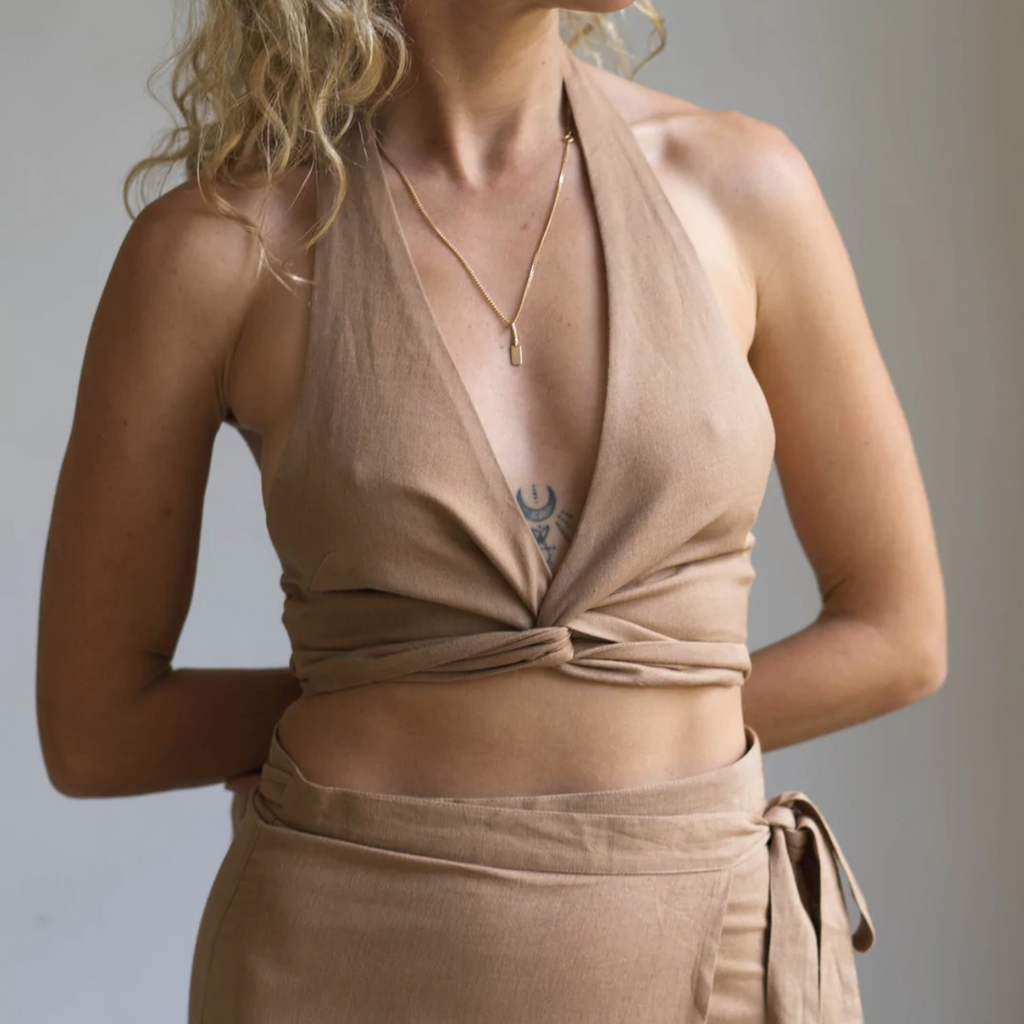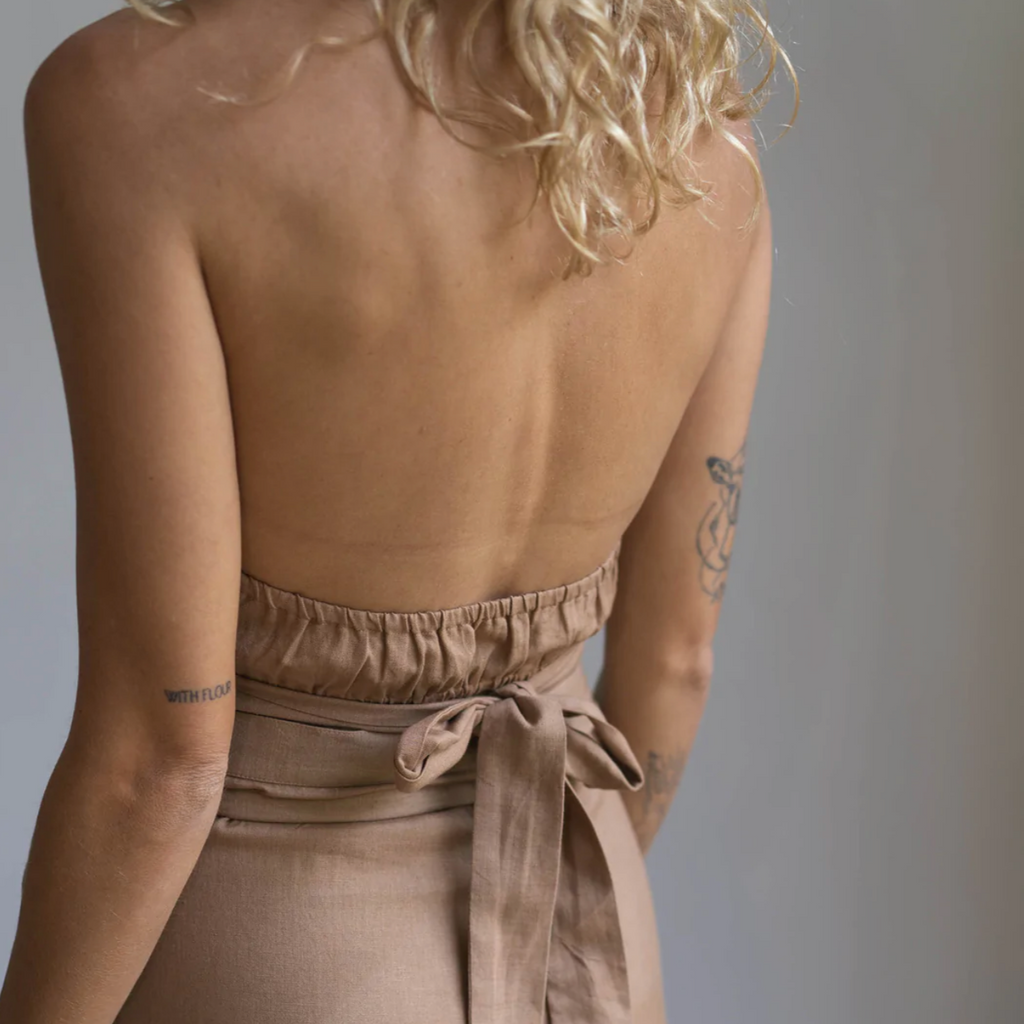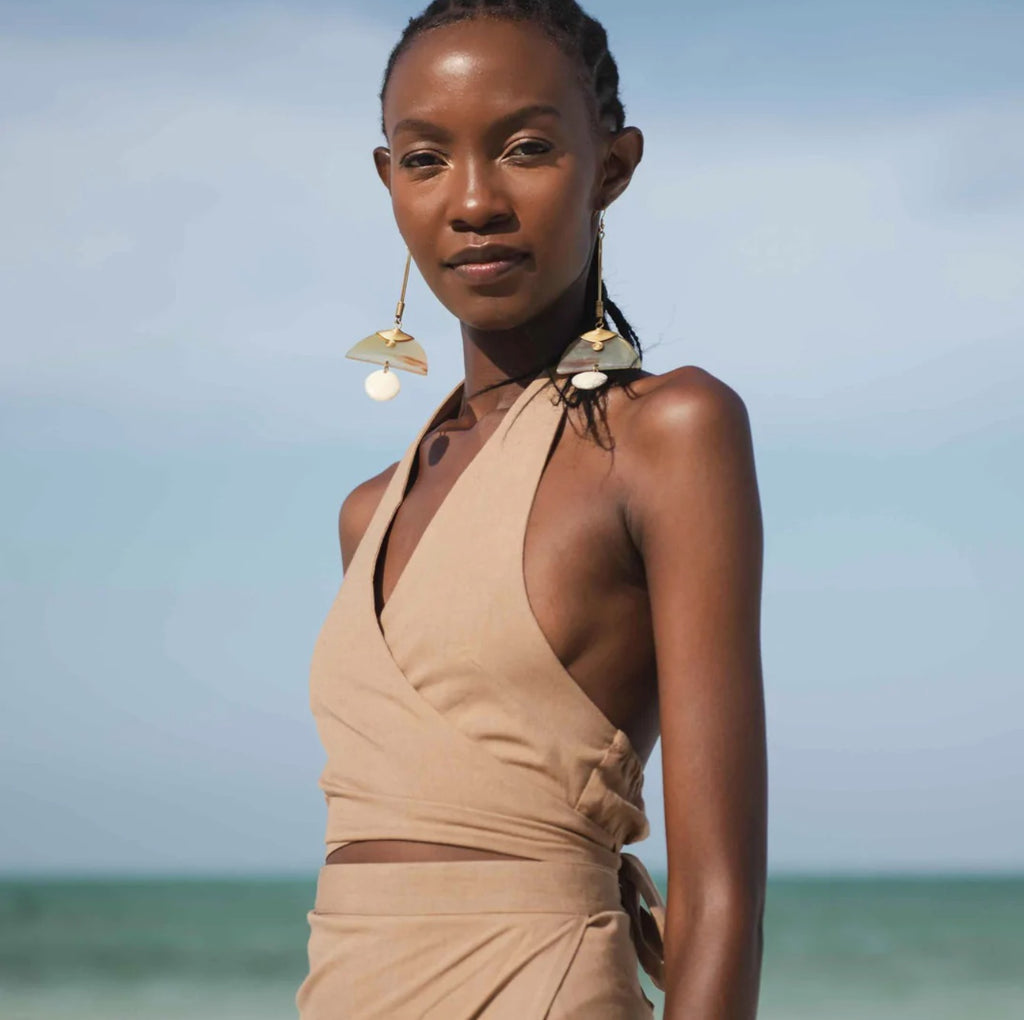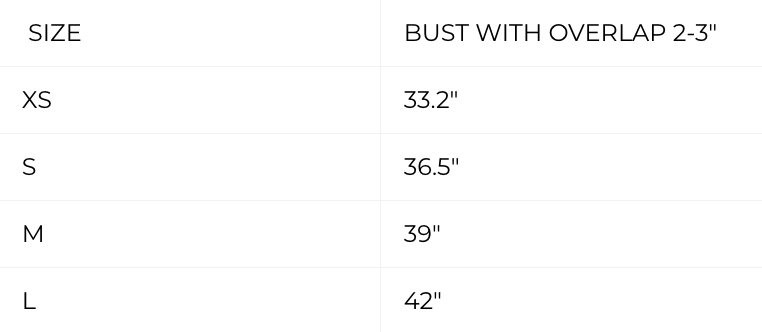 $46.00
$87.00
Arraei | Indie Wrap Top in Latte
Flattering and form fitting, the Indie Halter Top makes you feel fun, free spirited and feminine. Wear wrapped and tied at waist, or loosely tied in the front. Halter neck style for maximum coverage while still being a little sexy. Featuring a fixed length neck strap, with an adjustable wrap around bust and waist, and an elastic back for optimal comfort. 
85% Cotton | 15% Flax
Arraei is a brand that's rooted in living a conscious lifestyle. They provide a way for people to connect with ethically and sustainably made products that uplift and empower humanity. Designed and made in Vancouver.