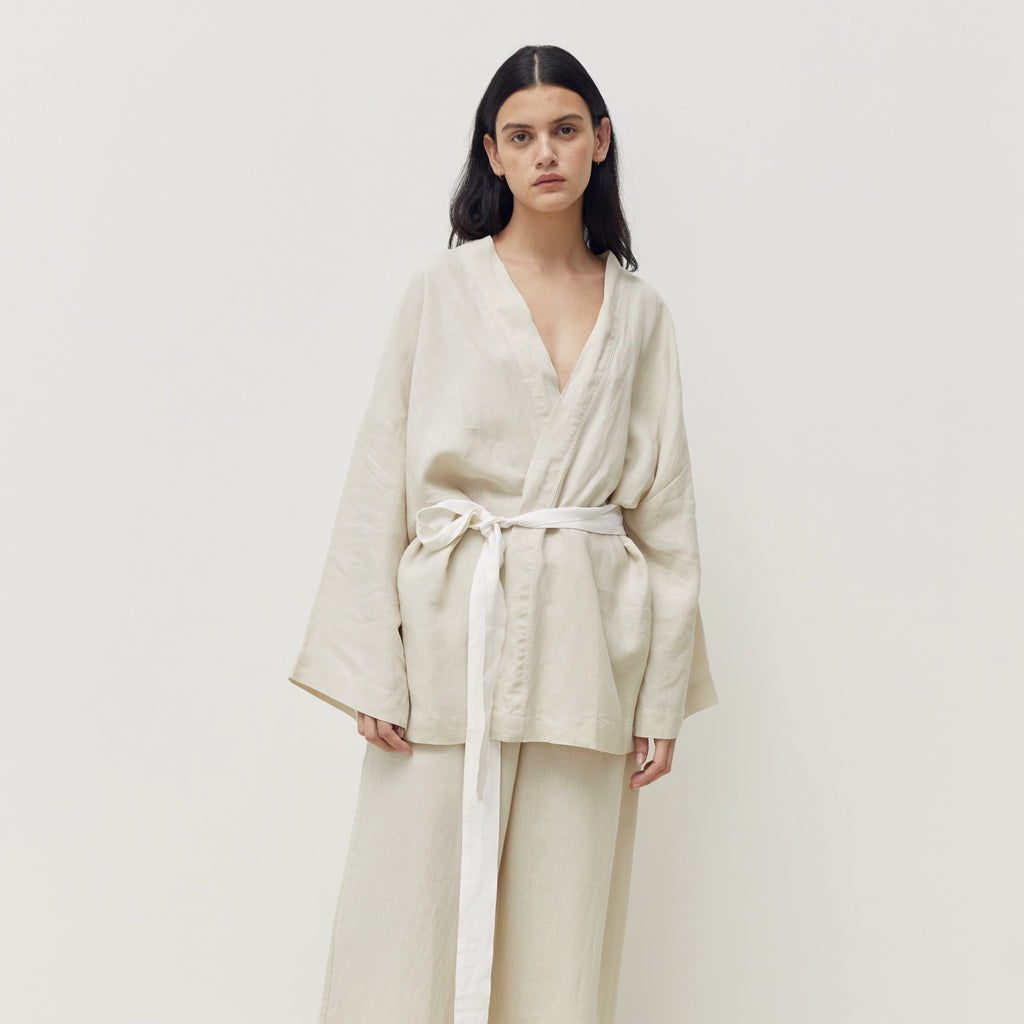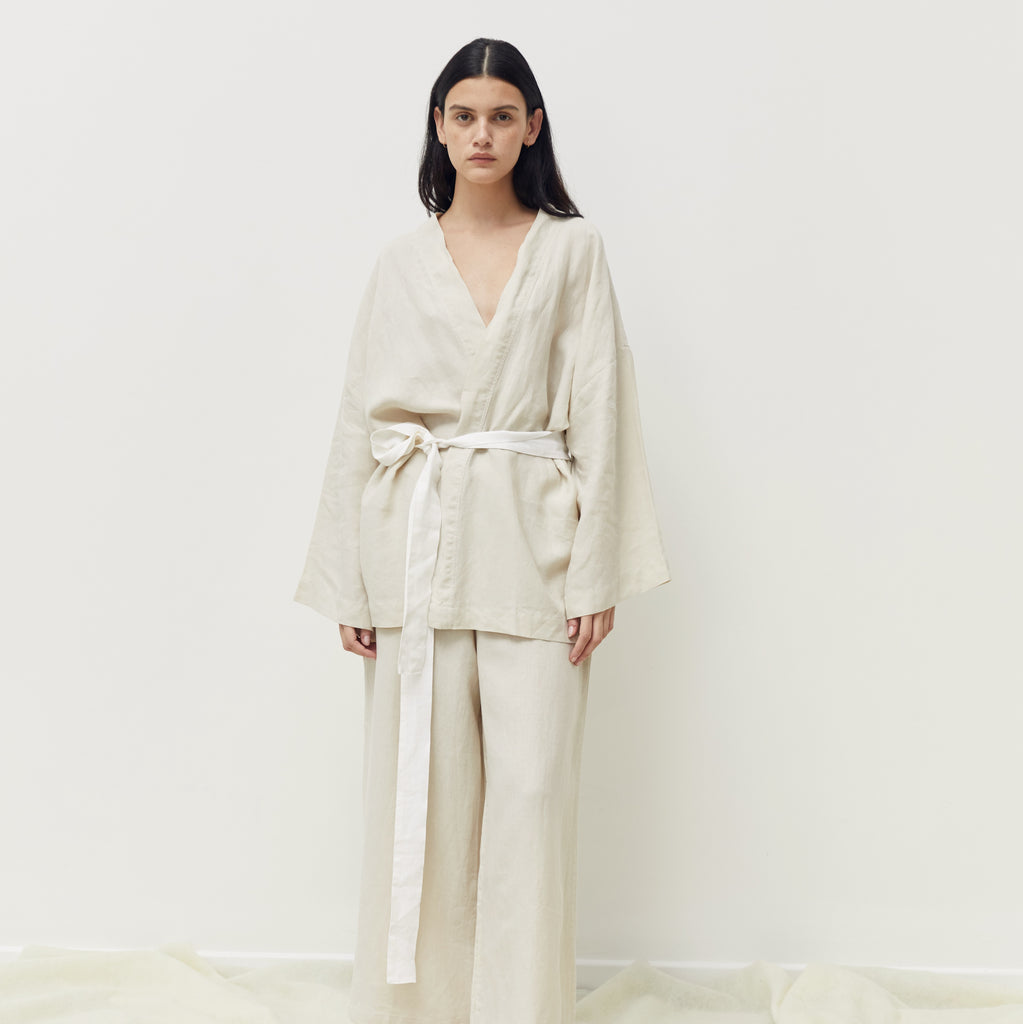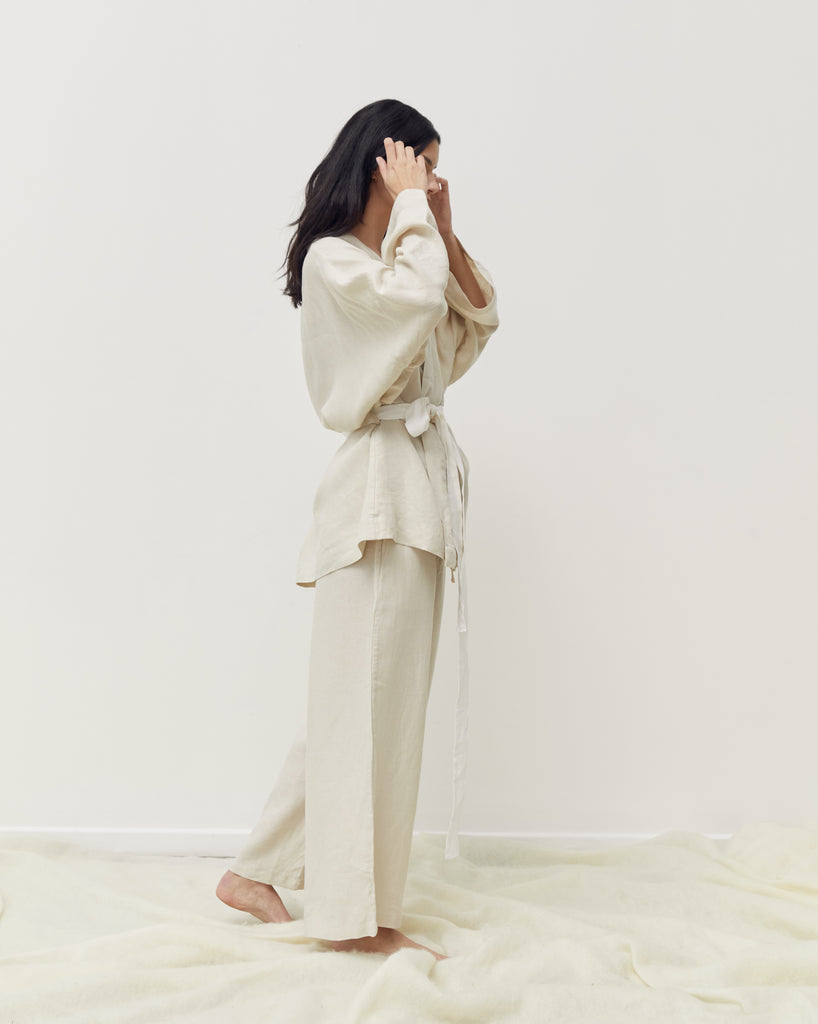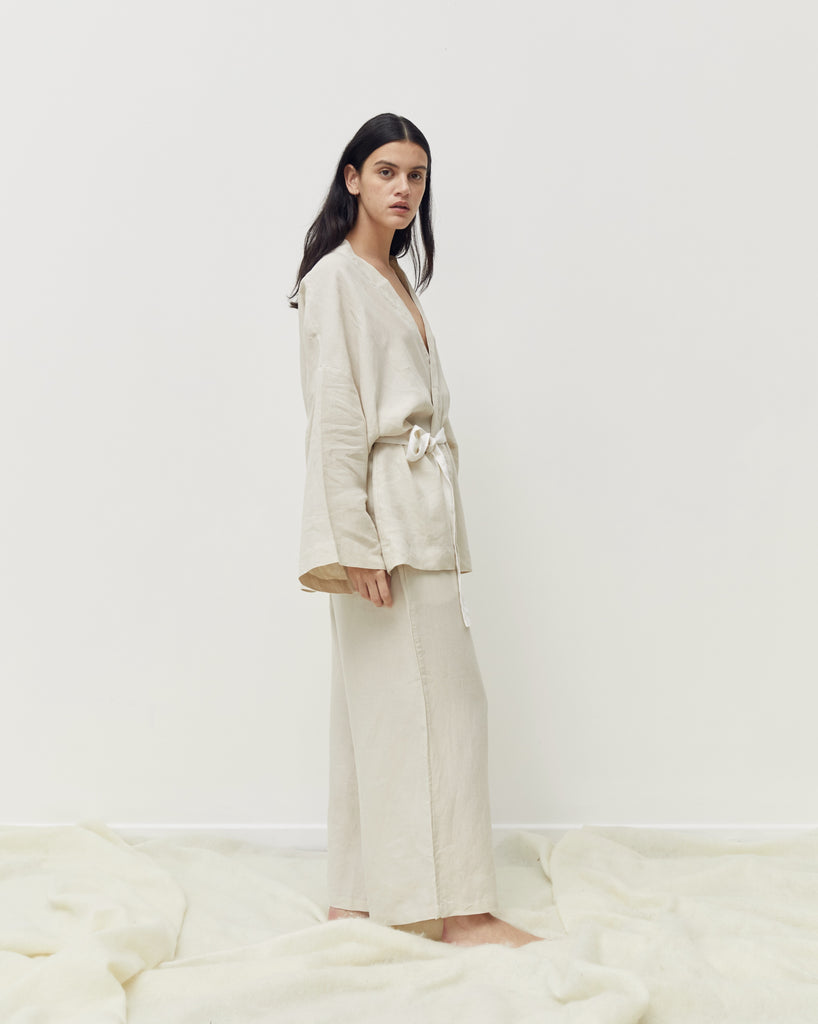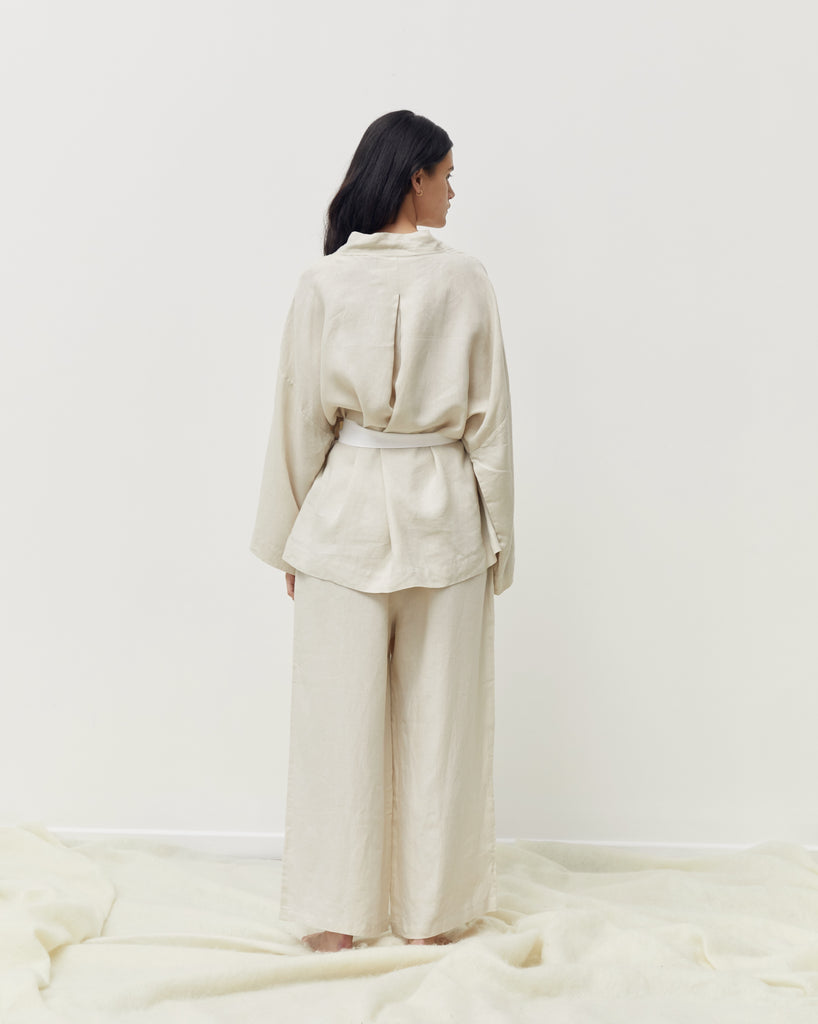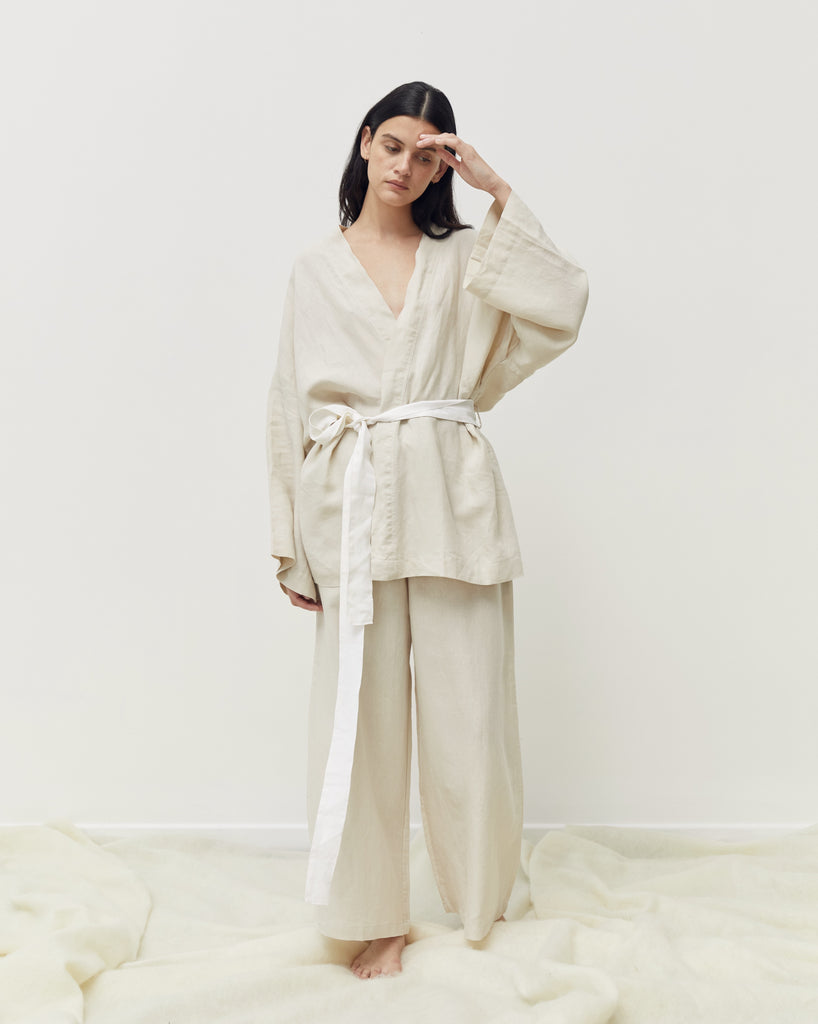 $210.00 CAD
$310.00 CAD
Deiji Studios | 01 Set in Oatmeal
The 01 Set features a wrap top (one size fits all) with a waist tie, paired with a wide leg pull on pant. Pants are ankle length, with a soft elasticated drawstring waist. Can be worn at home, in bed or out. Also comes in Deep Black.
Made from 100% OEKO-TEX 100 certified and EU certified stone washed french linen. 
Deiji Studios is slow fashion line from Australia. Deiji embraces the ability to blend morning to night, daywear to sleepwear - wherever you are. Creating collections with natural, biodegradable fibres that have a Oeko-tex certification.