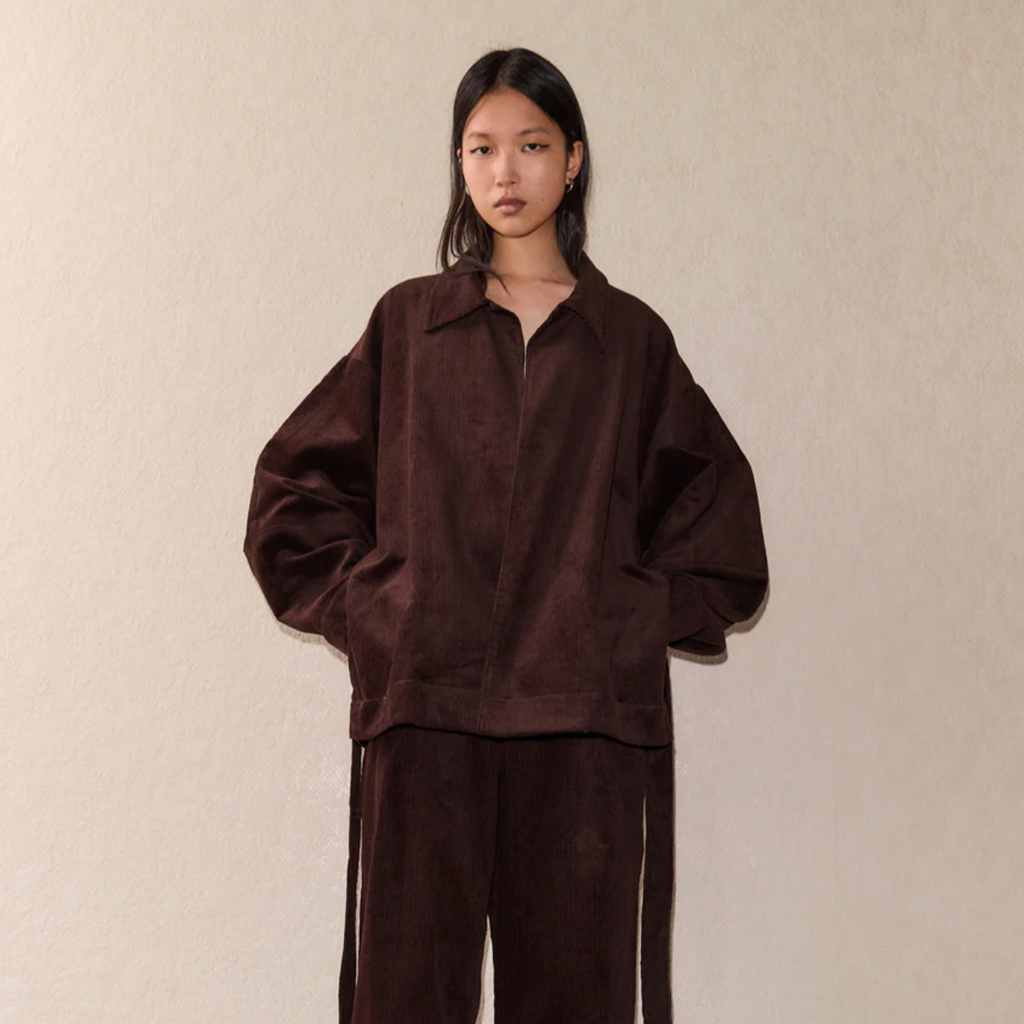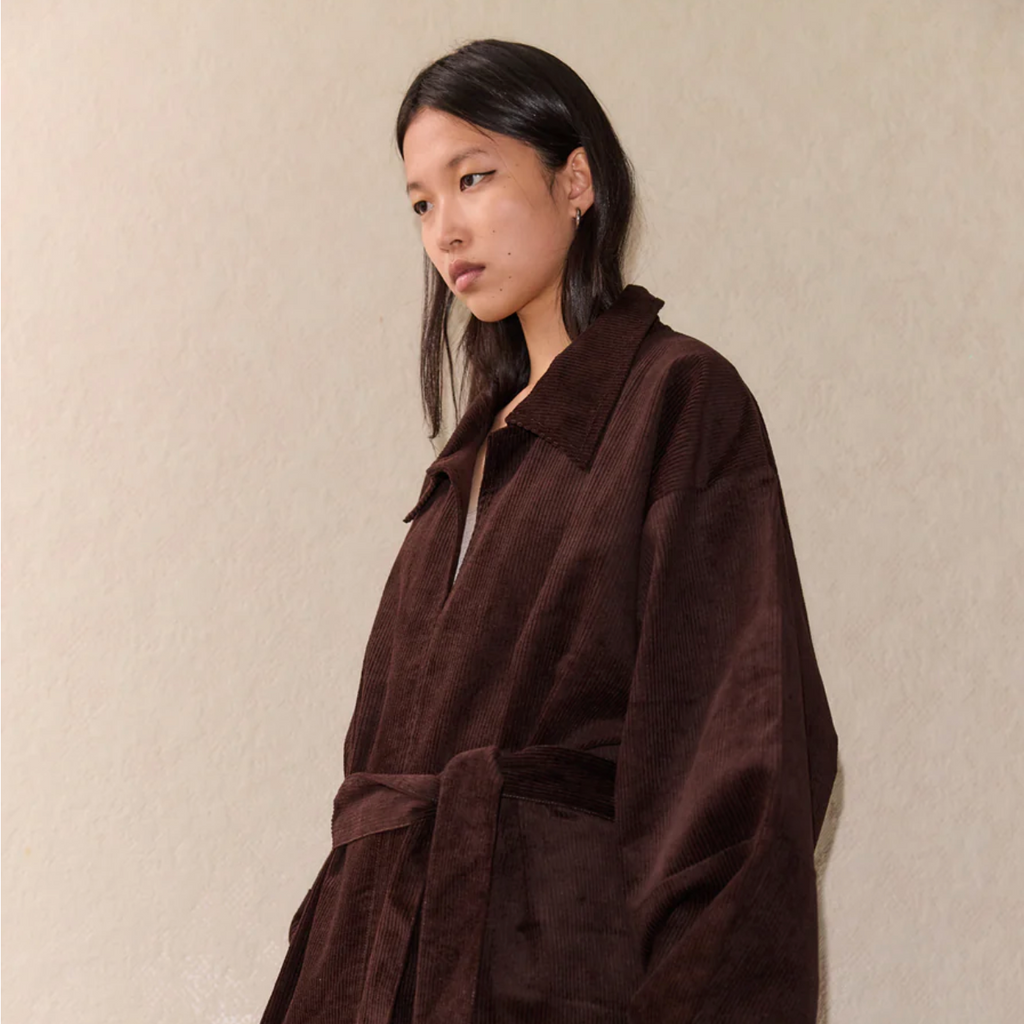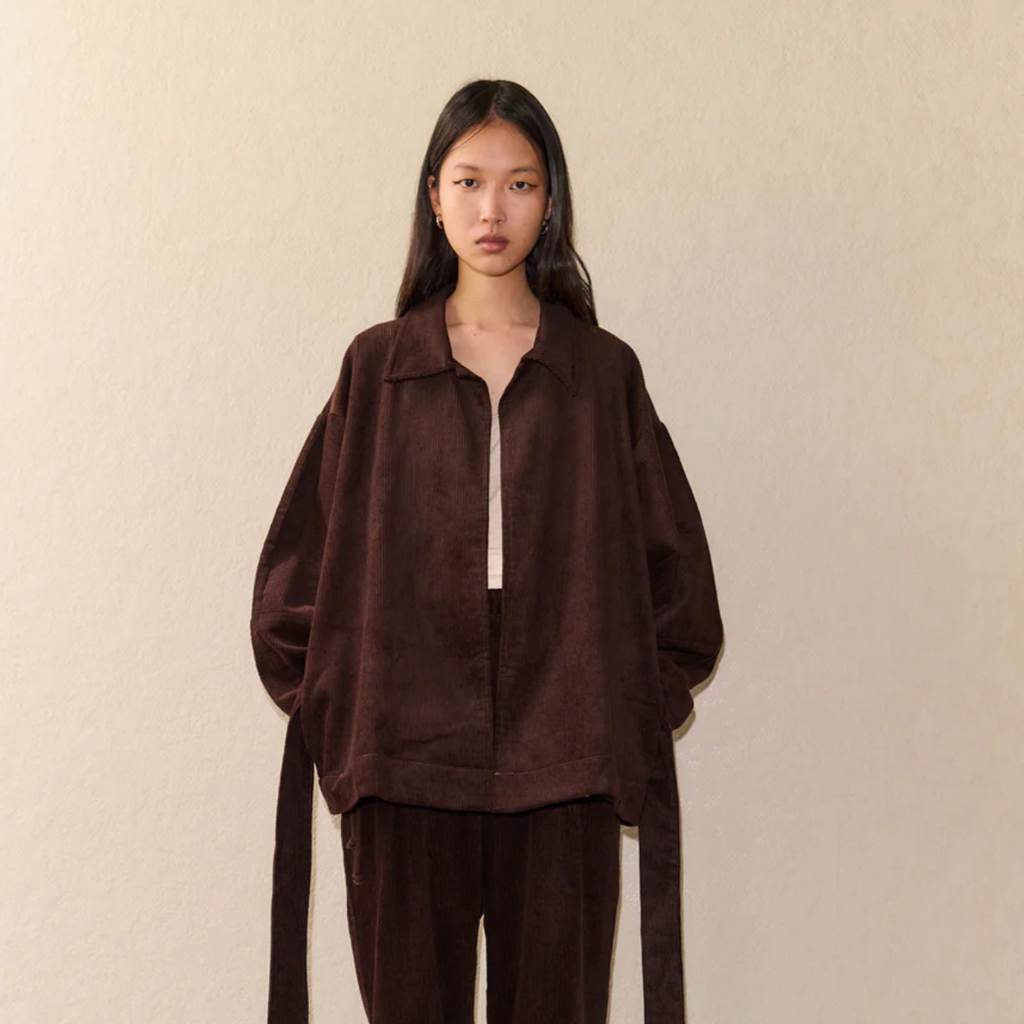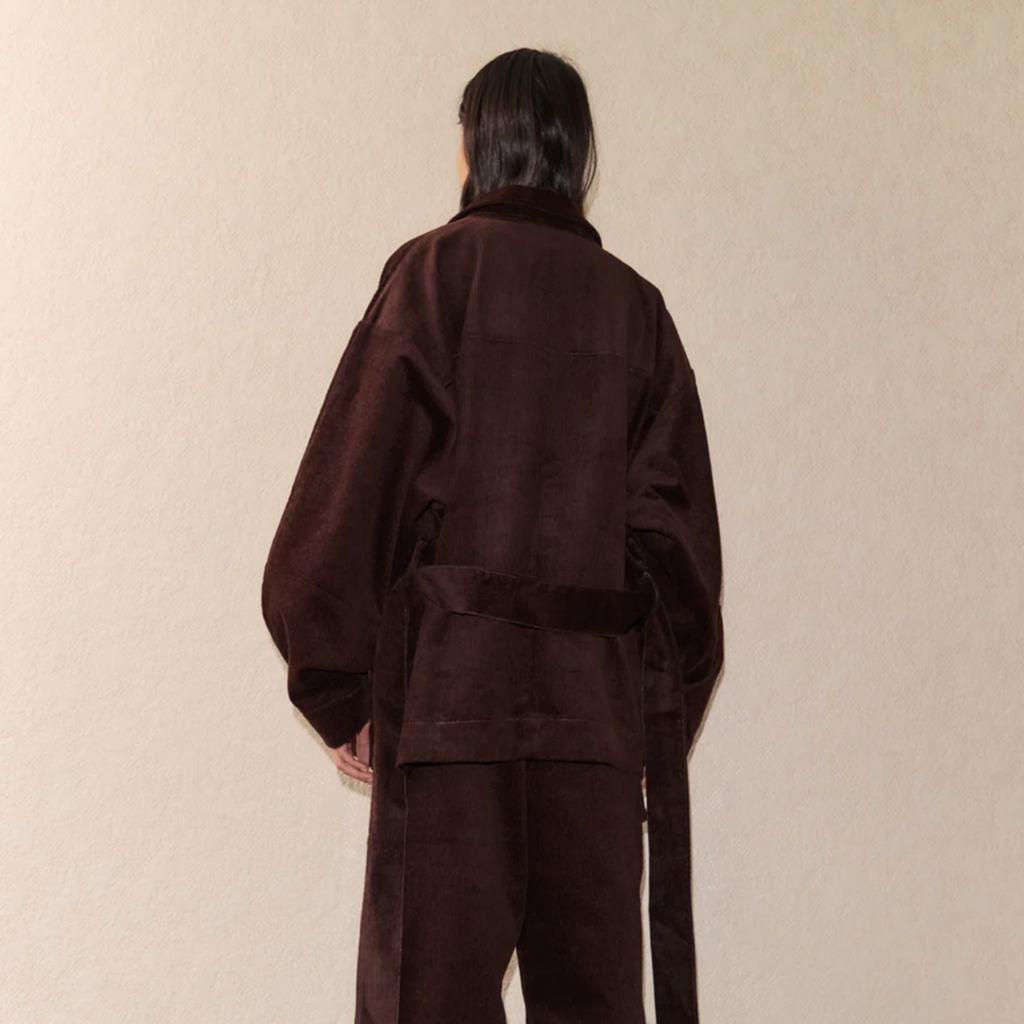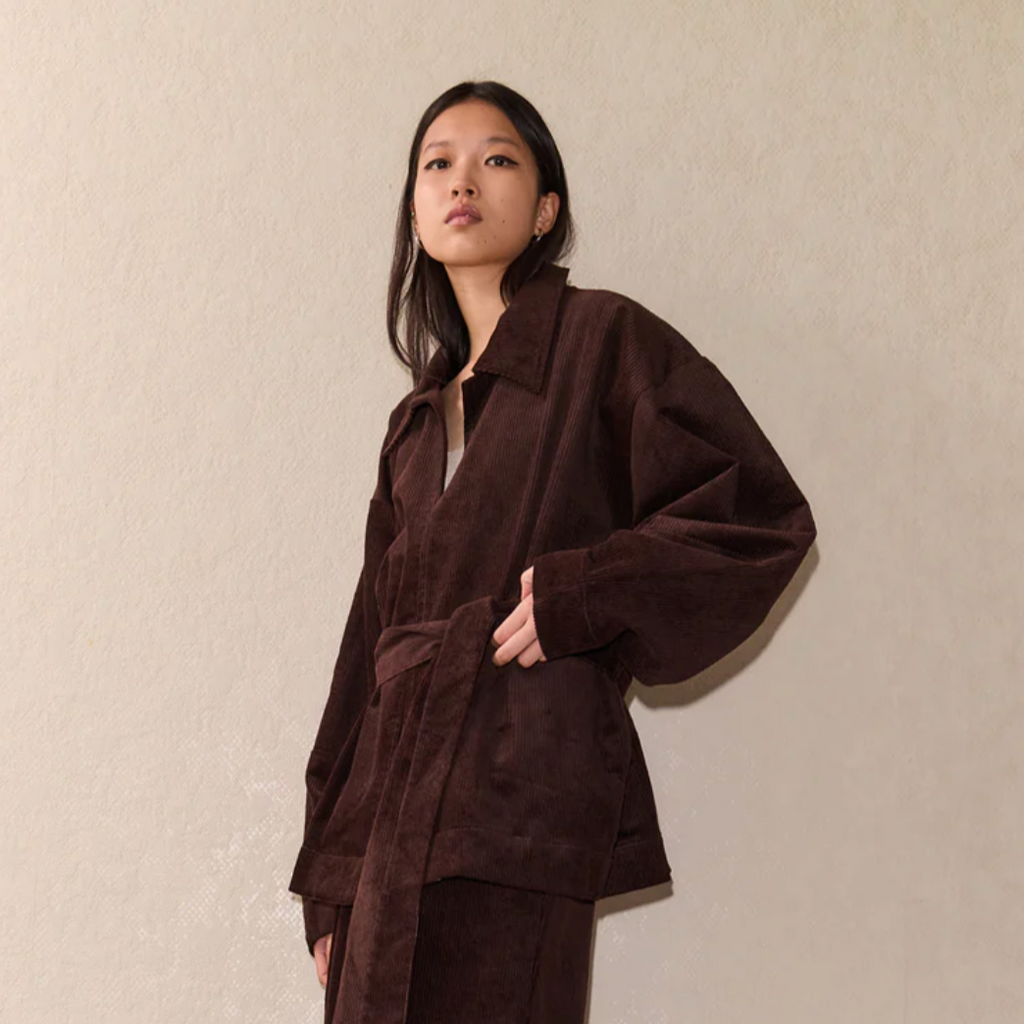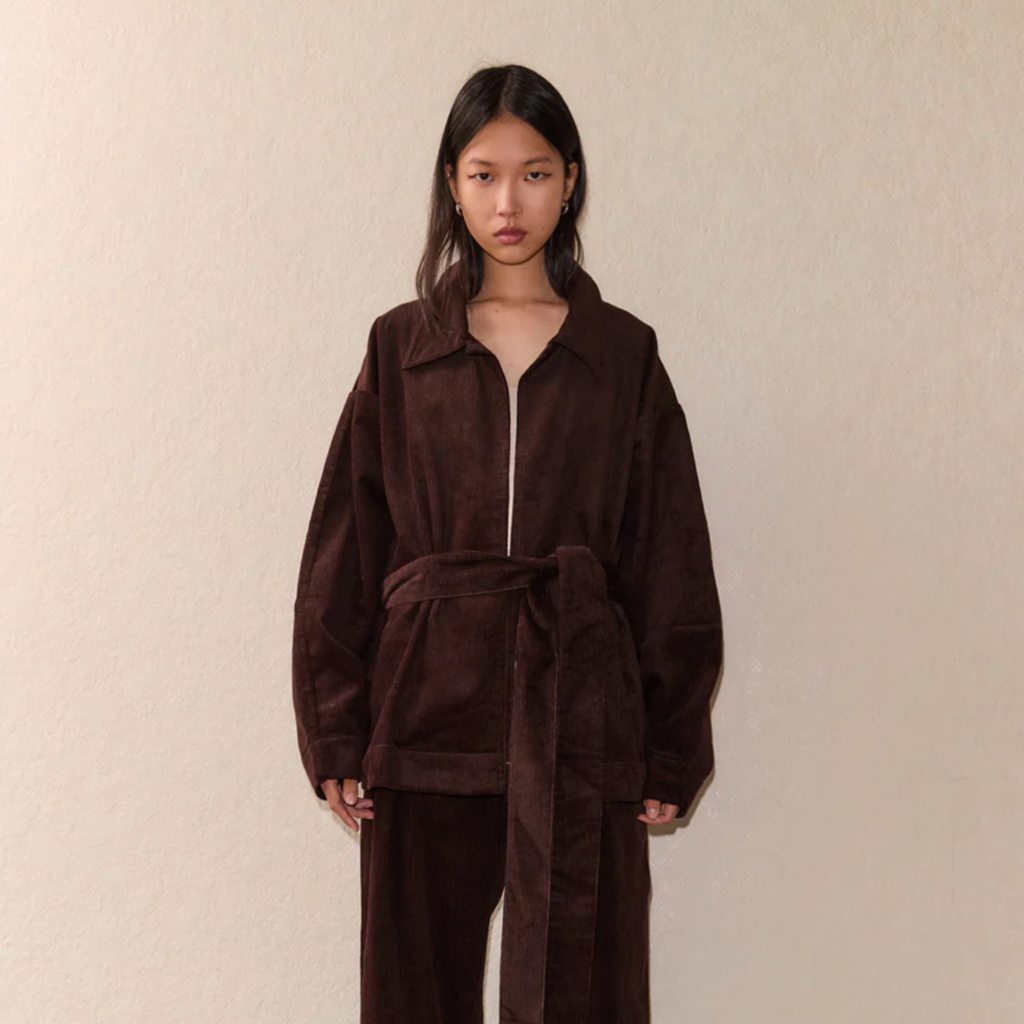 $309.00
$0.00
Deiji Studios | Cord House Coat in Cedar
The comfort of lounge while out in the world. An oversized fit worn wrapped and drawn in at the waist with a wide removable self tie and belt loops. Designed to be worn open or relaxed. The housecoat features a large collar, relaxed dropped shoulders and a voluminous structured sleeve in plush cord.

Designed to layer as a jacket or on its own.

Made from 100% cotton corduroy.
One Size fits most. 
Deiji Studios is slow fashion line from Australia. Deiji embraces the ability to blend morning to night, daywear to sleepwear - wherever you are. Creating collections with natural, biodegradable fibres that have a Oeko-tex certification.