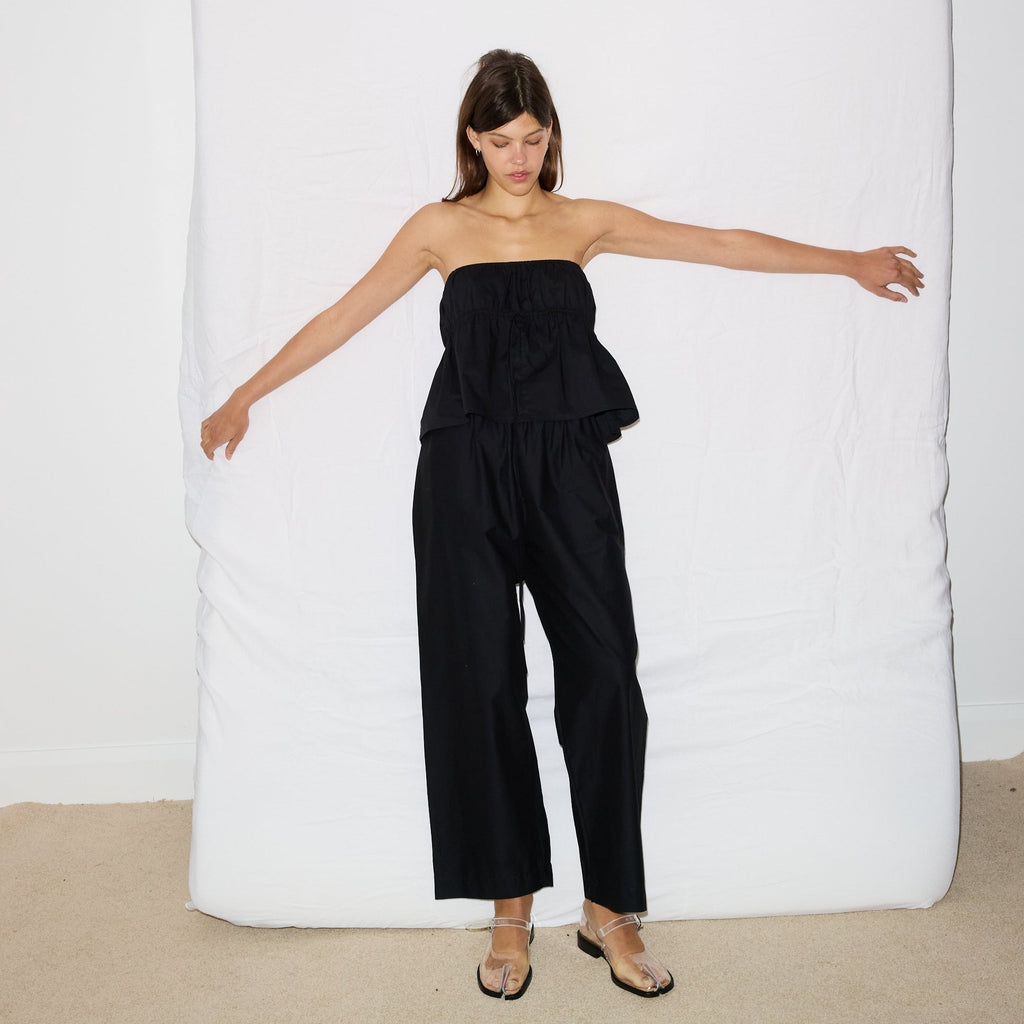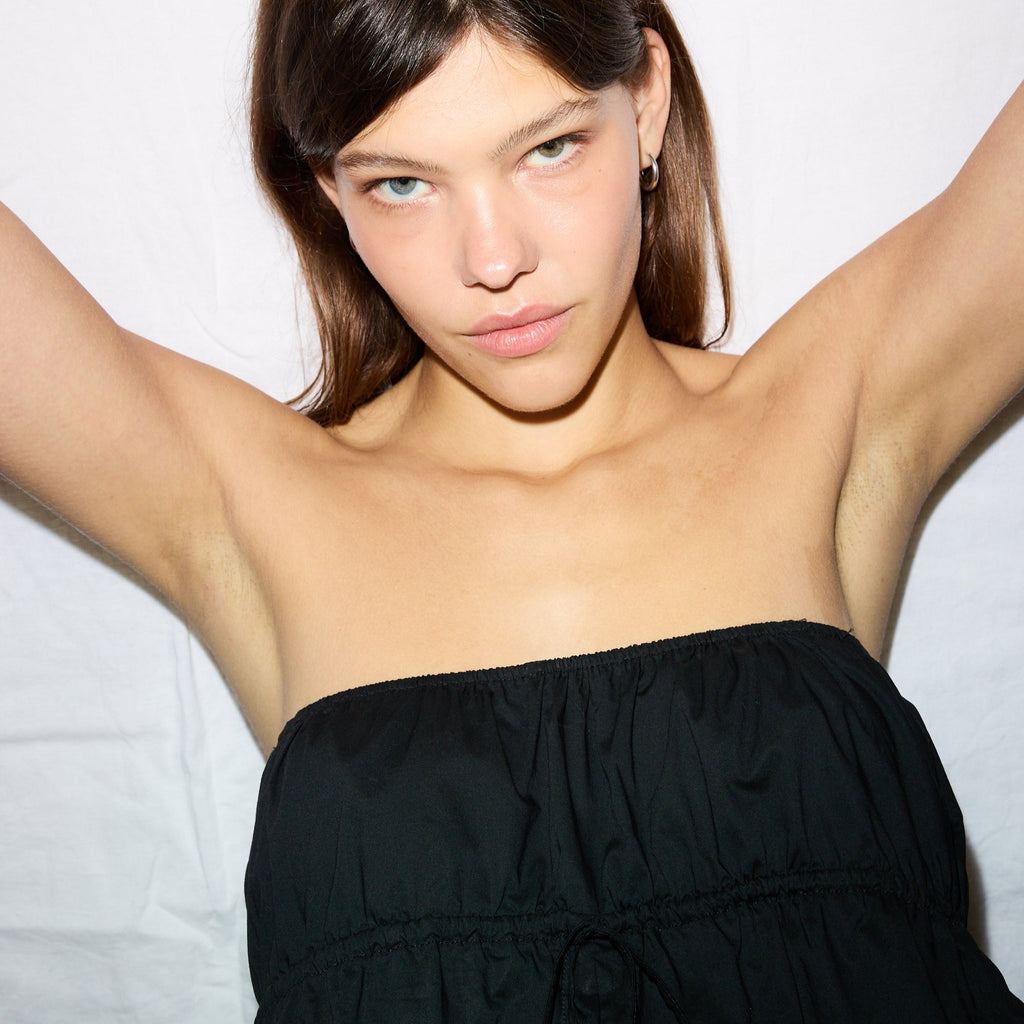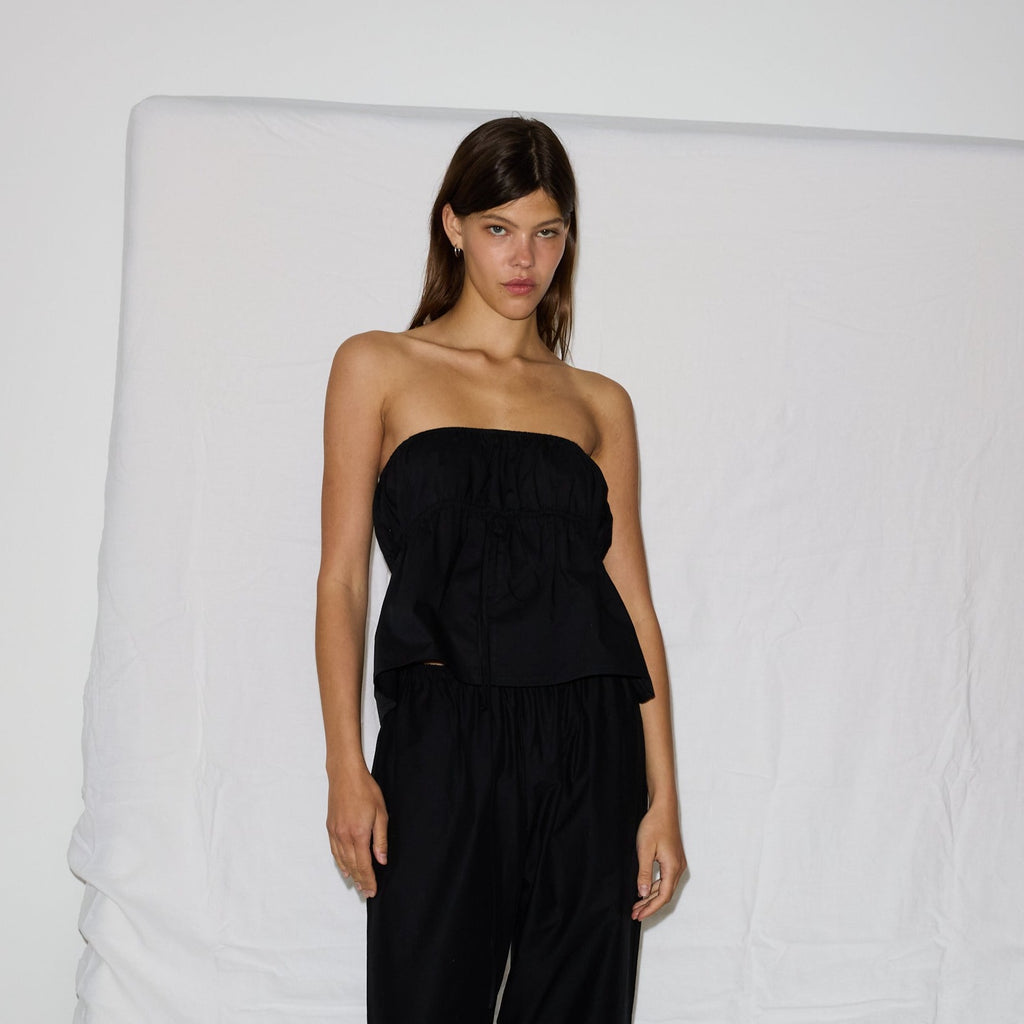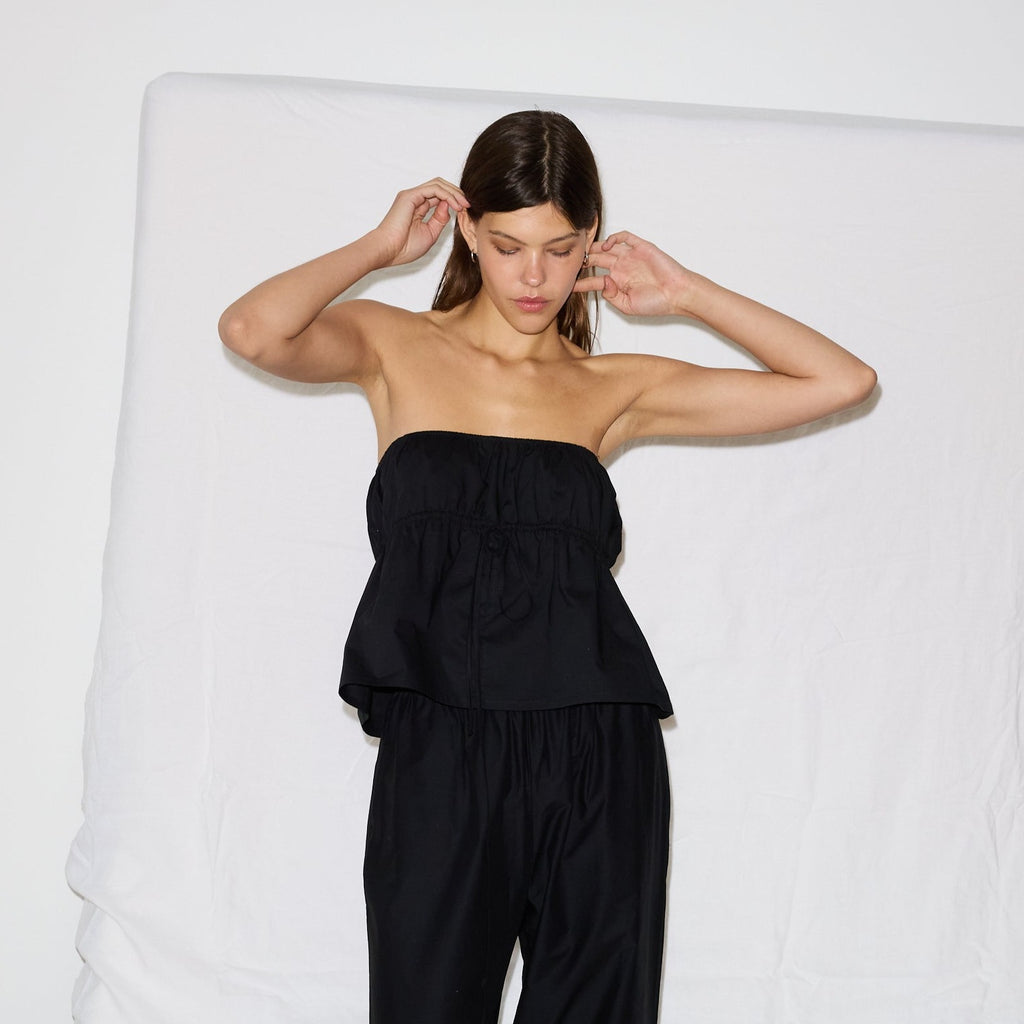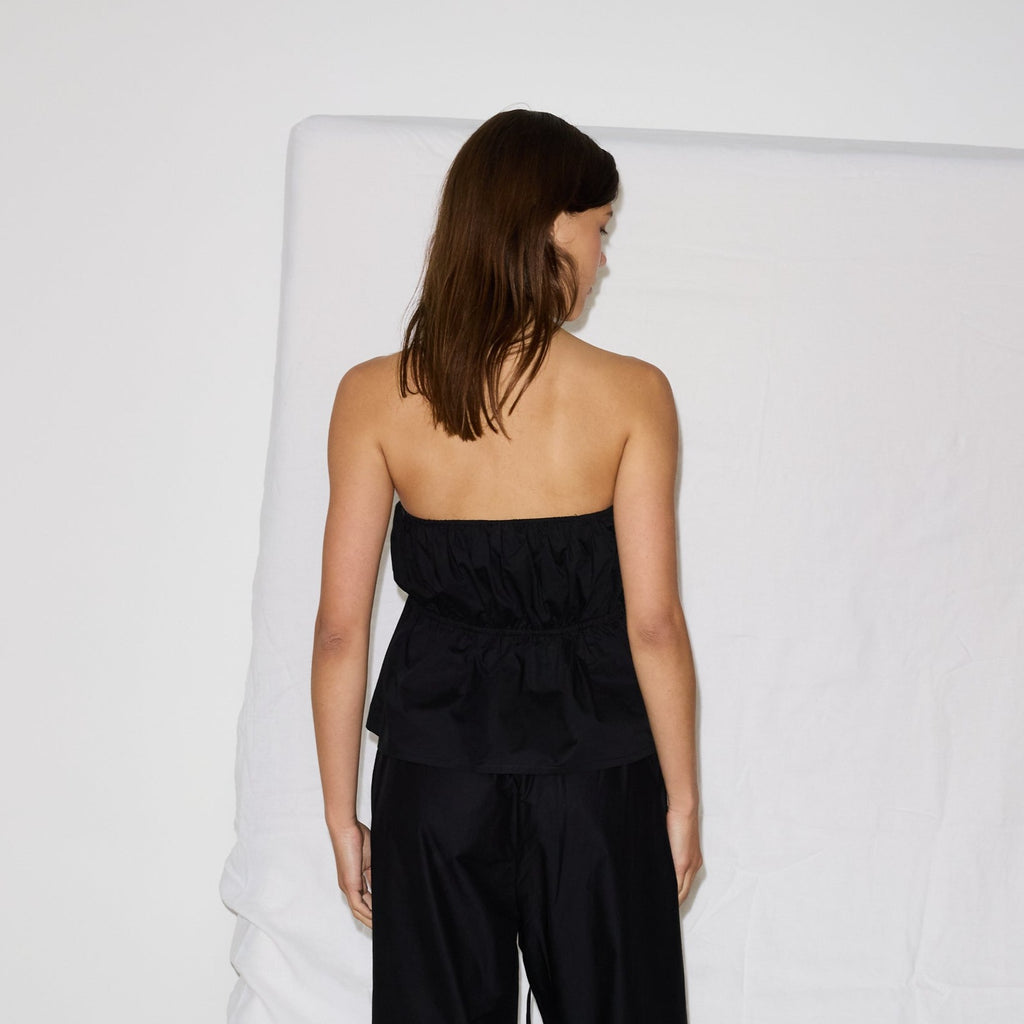 $90.00 CAD
$130.00 CAD
Deiji Studios | Strapless Cotton Top in Black
This sunny strapless cotton top has a double gathered elastic bust for soft shaping in a strapless style top, featuring a functional centre bow and mid-length.

Made from GOTS certified organic cotton poplin.
Available in black and white.
Deiji Studios is slow fashion line from Australia. Deiji embraces the ability to blend morning to night, daywear to sleepwear - wherever you are. Creating collections with natural, biodegradable fibres that have a Oeko-tex certification.