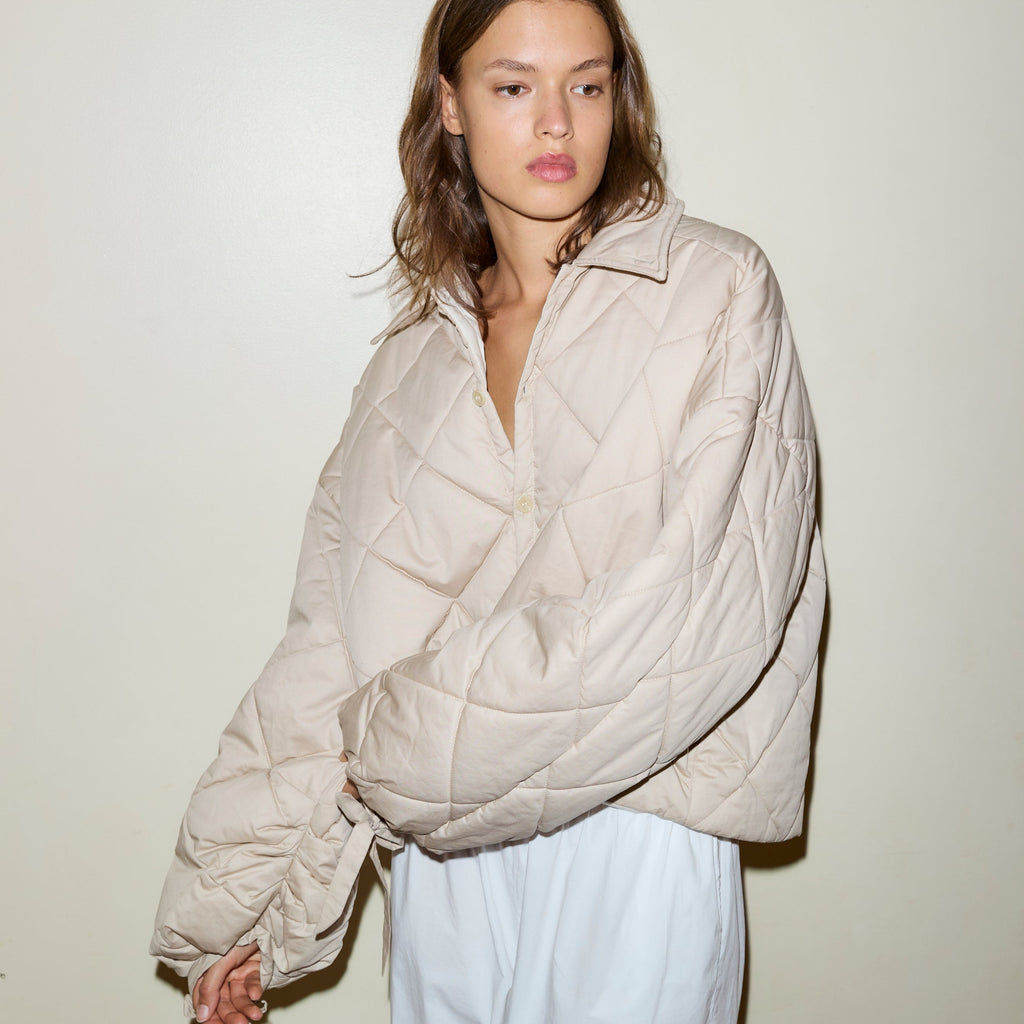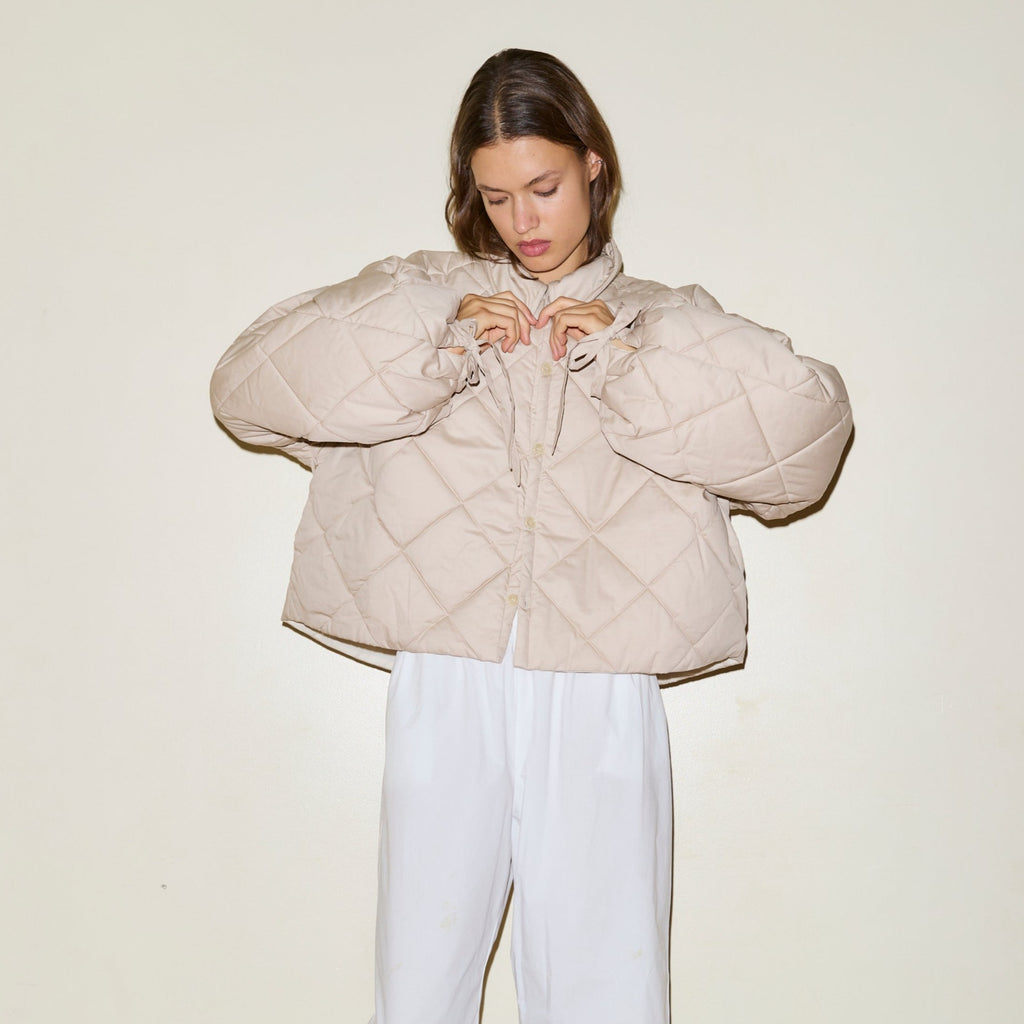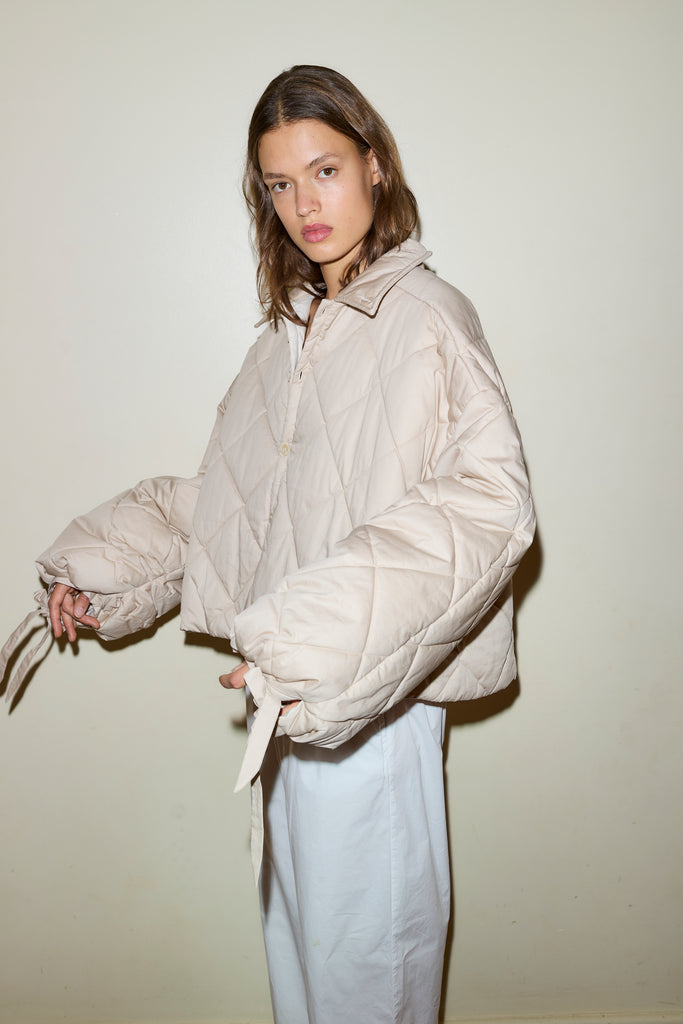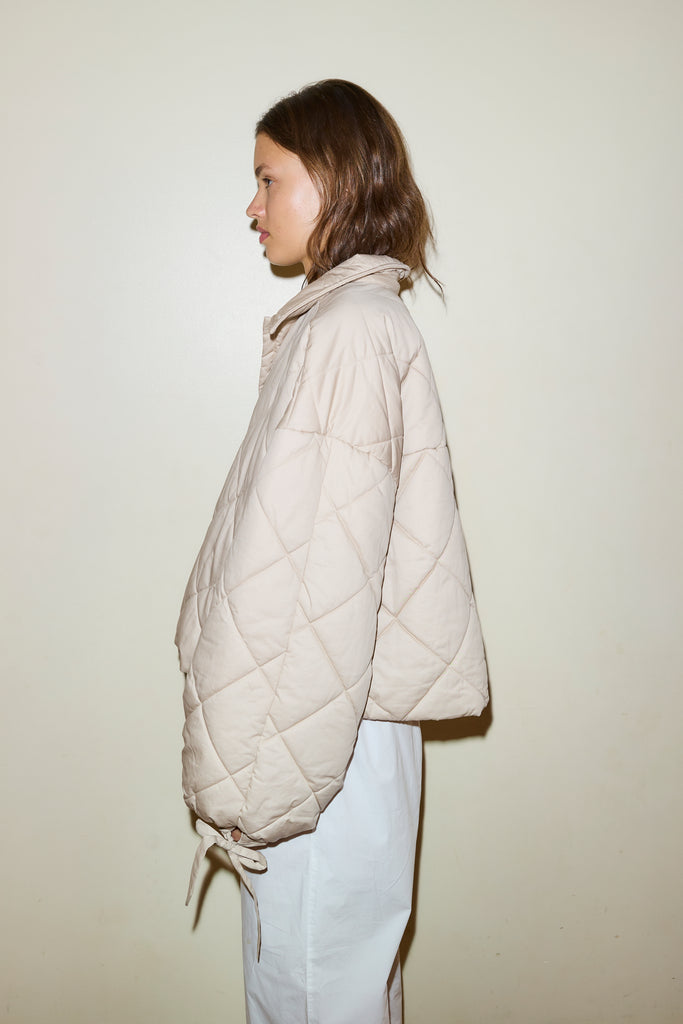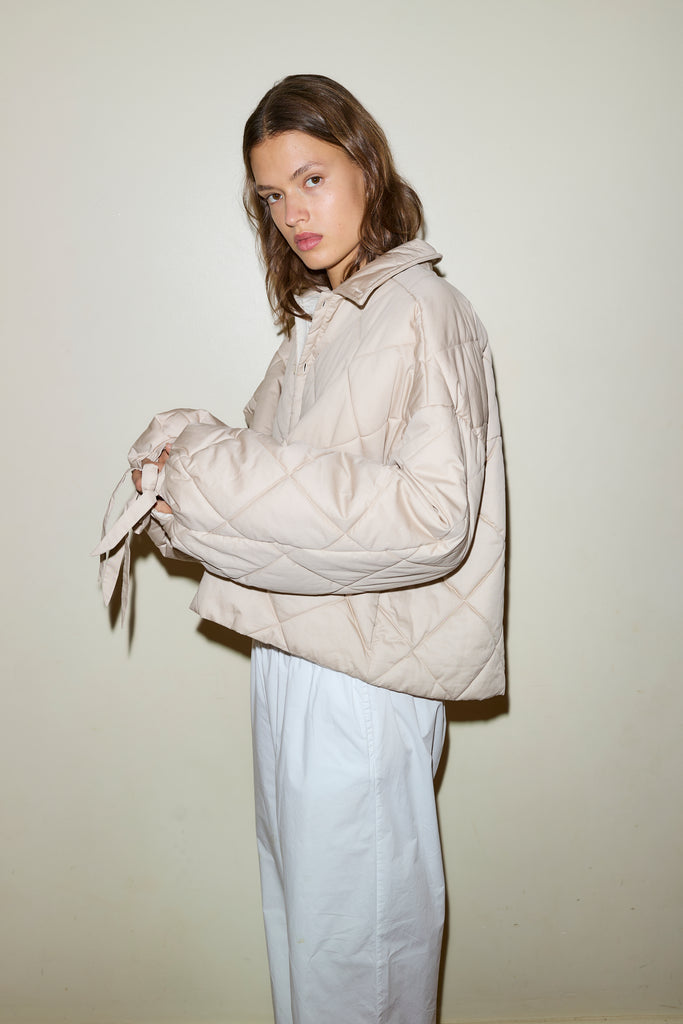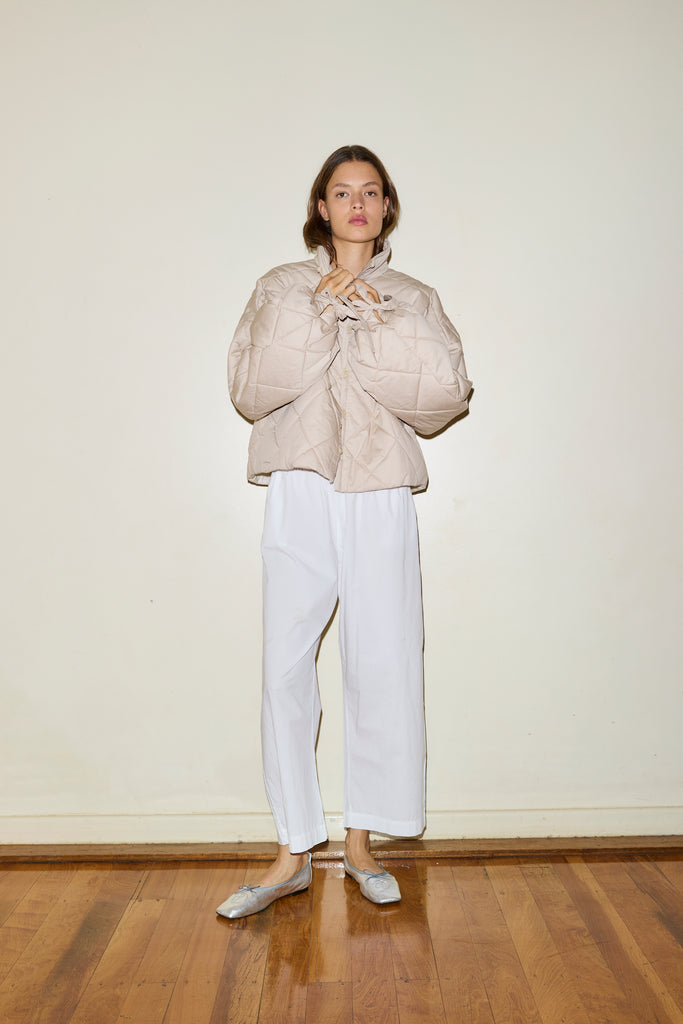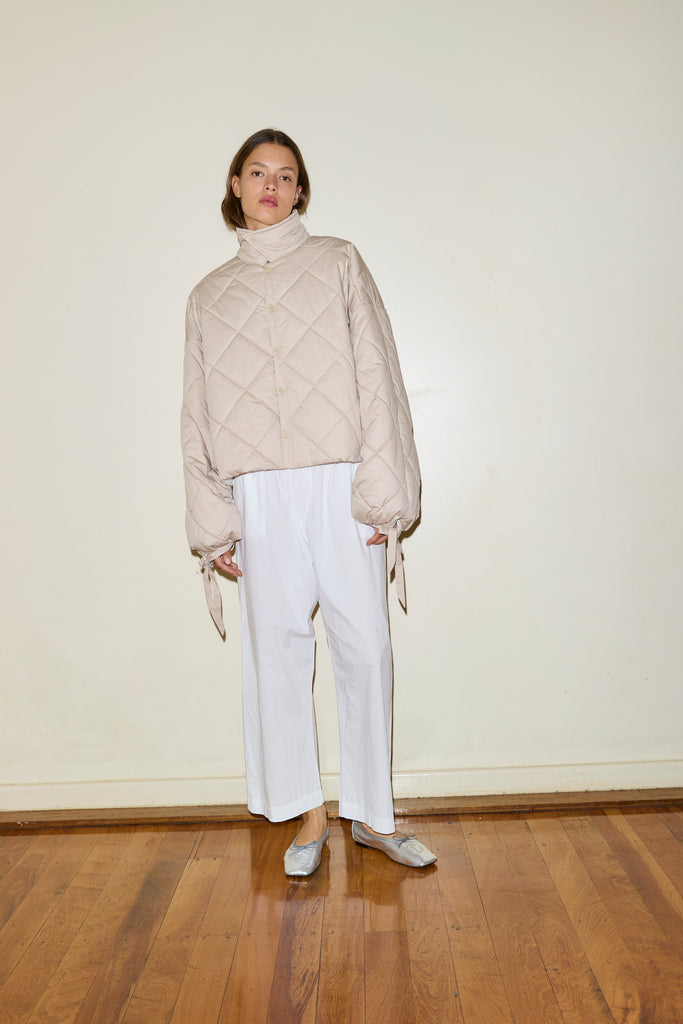 $309.00
$0.00
Deiji Studios | Collared Quilt Coat in Fawn
The button front padded coat features an adjustable collar worn up for neck warmth or down for a relaxed look. exaggerated sleeves fall beyond the hand with tuck features and cuff ties, hidden side seam pockets, a dropped shoulder and boxy fit in plush cloud-like quilting for comfort and warmth

Made from cotton outer, cotton voile lining and 100% recycled poly fill.
Deiji Studios is slow fashion line from Australia. Deiji embraces the ability to blend morning to night, daywear to sleepwear - wherever you are. Creating collections with natural, biodegradable fibres that have a Oeko-tex certification.