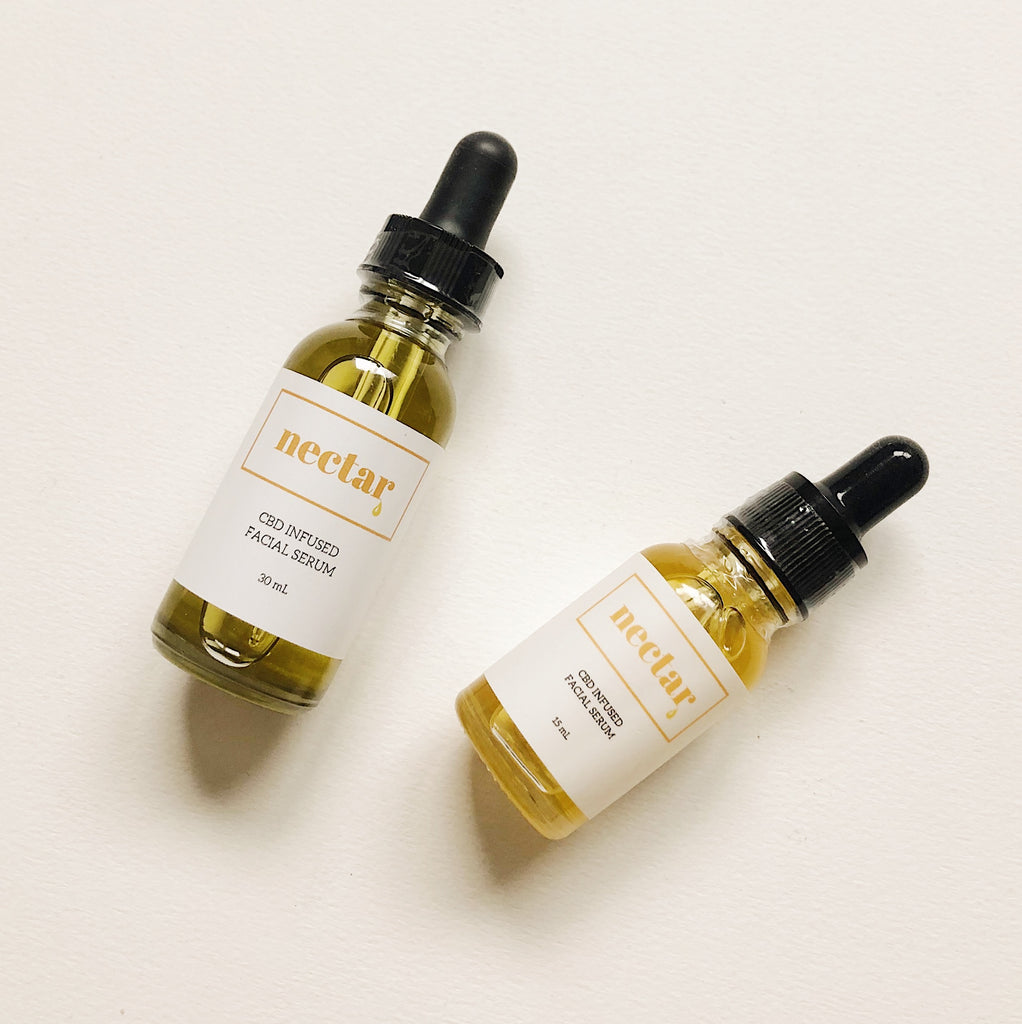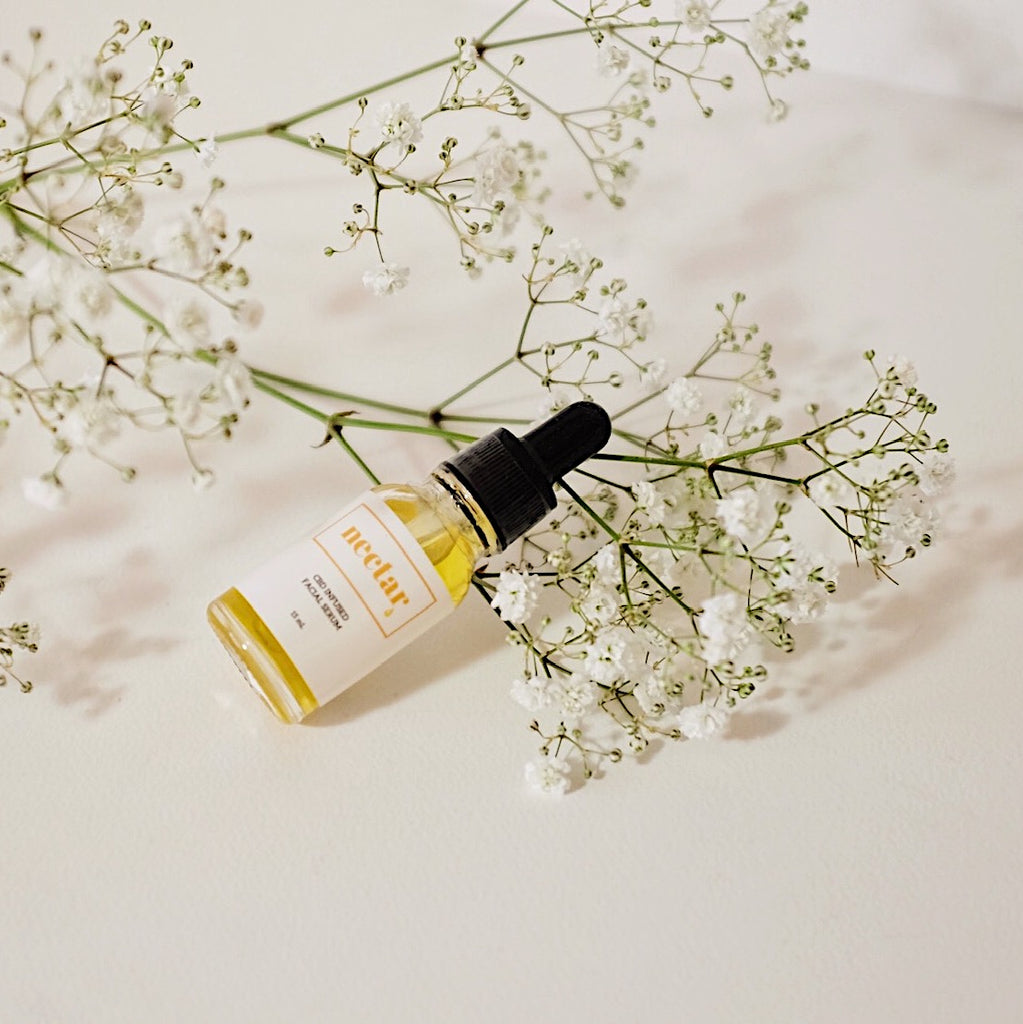 $27.00
$0.00
Nectar | Facial Serum
A luxuriously silky facial serum for all skin types. This balancing skin elixir has 100mg of c~b~d per 30ml bottle. When applied topically this potent plant extract is clinically shown to have cell-regenerating and anti-inflammatory properties. It also aids in the treatment of rosacea, psoriasis, eczema, acne, dermatitis and scarring.

Packed with nourishing, wild crafted rose hip oil and organic olive oil this healing powerhouse is light, fast absorbing and smells amazing.
A blend of purposefully chosen plant botanicals such as carrot seed, lavender and rose geranium further lavish the skin and uplift the senses. 
For best results, smooth over face and neck twice daily.
 
Ingredients: rose hip oil, grapeseed oil, olive oil, tea tree, carrot seed, lavender, rose geranium + patchouli.
Available is 30ml or 15ml bottles. Hand blended in Squamish, BC, by Nectar Infusions.