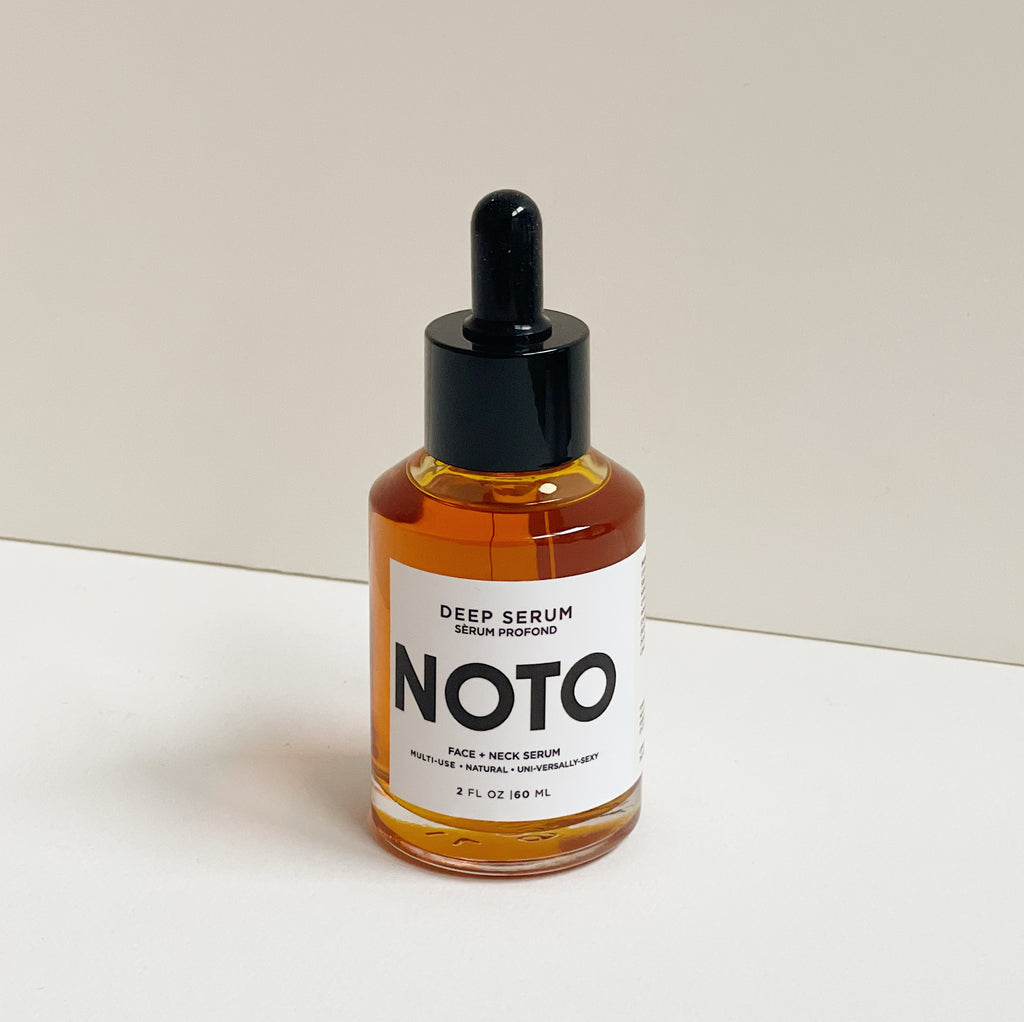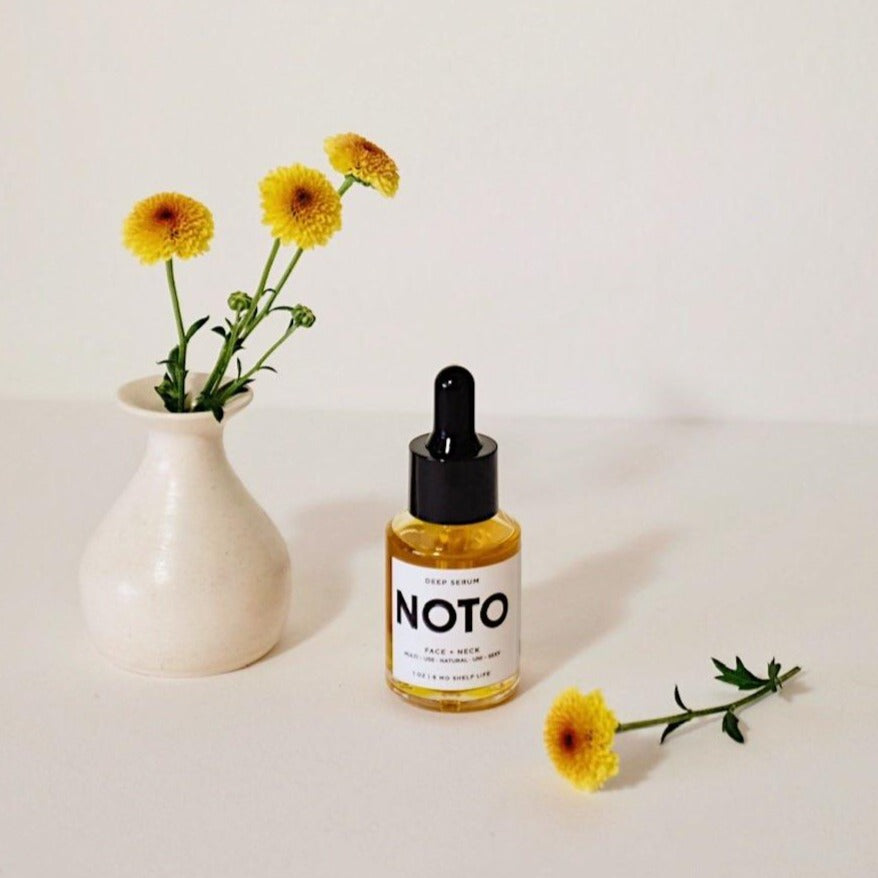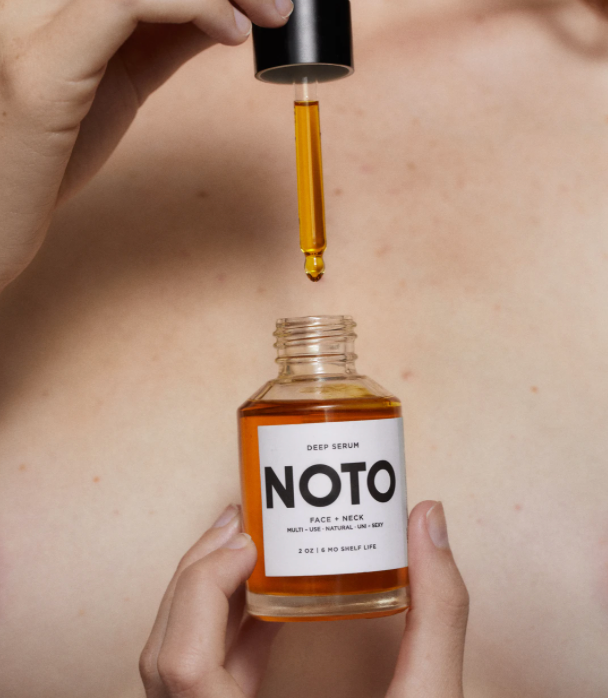 $44.00 CAD
$0.00 CAD
Noto Botanics | Deep Serum
Within each drop of this potent oil is a nutrient dense drink from the earth. The Deep Serum will brighten and protect with hydration rich, age managing elements and fresh notes that will deeply penetrate skin and senses. You will glow. 
Great for all skin types including: sensitive, dry, acne prone, oily, or combo. This serum can replace your normal moisturizer or may be added as extra hydration benefits. Apply to lip area or layer extra amounts onto skin at night for a restorative treatment.
Availabe in 1oz and 2oz bottles. 
NOTO is a natural, fluid in gender, multi-use cosmetic line that is packed with uncomplicated yet high performing natural & organic ingredients. The aspiration to be well is something we hold dear, and believe it should be available for everyone.