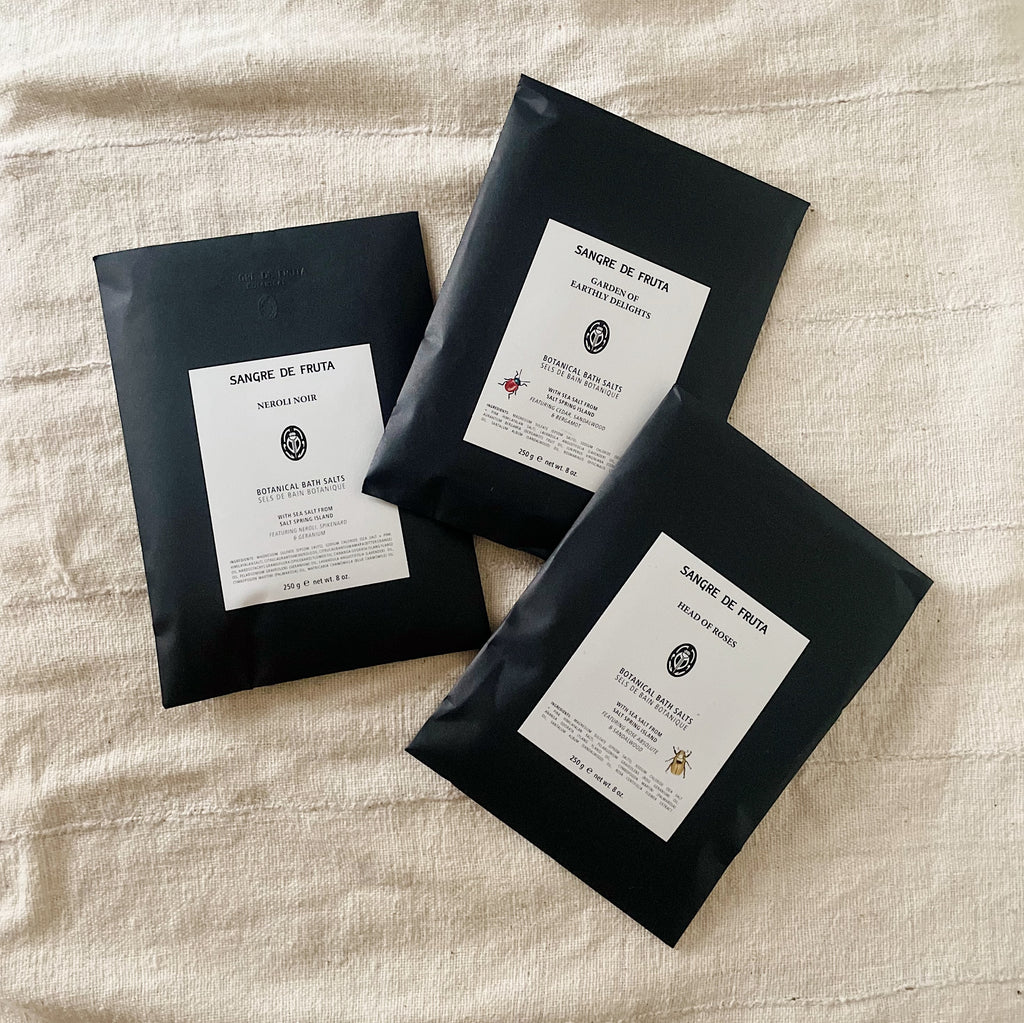 $19.00
$0.00
Sangre de Fruta | Botanical Bath Salts
Botanical Bath Salts from Sangre de Fruta featuring high magnesium hand-harvested sea salt from Salt Spring Island and high vibration pink Himalayan salts. These Botanical Bath Salts are like a therapeutic soak in the warm ocean. Scented with signature pure essential oil blends, a little goes a long way with these artisanal bath salts. 
Perfect for 3-4 soaks. 250 grams, packaged in a paper envelope with salts inside a 100% compostable plastic bag. 
Comes in 3 wildcrafted scents Neroli Noir, Head of Roses and Garden of Earthly Delights.
Sangre de Fruta sources precious botanicals to create organic skin and haircare products that enchant the senses and awaken one's inner radiance. Thoughtfully handcrafted in small batches on Canada's west coast to create sensory potions that nurture, protect and beautifully connect people and nature.