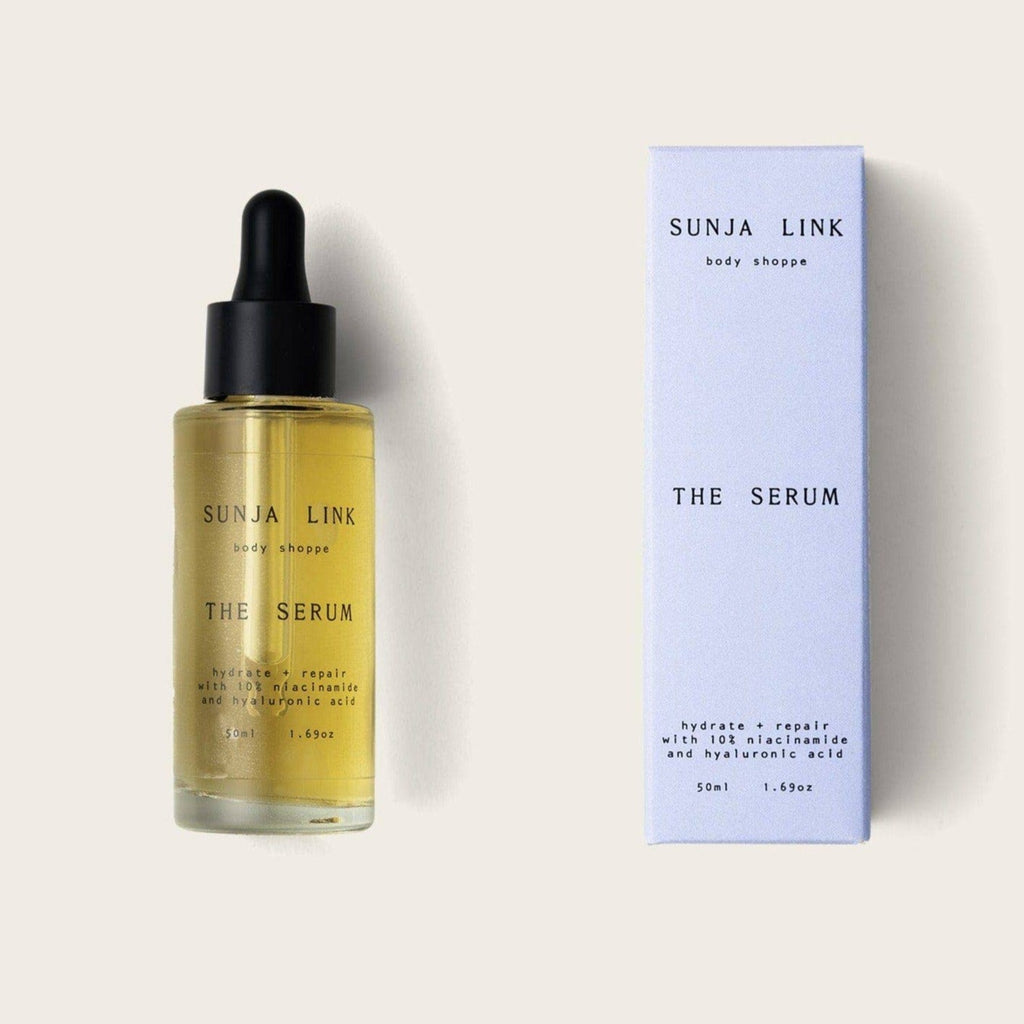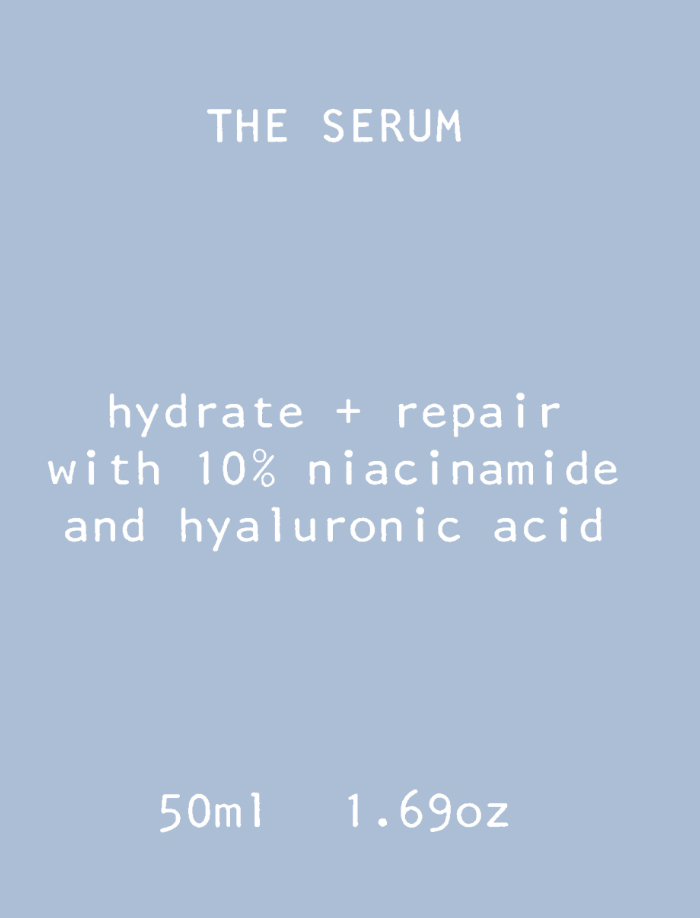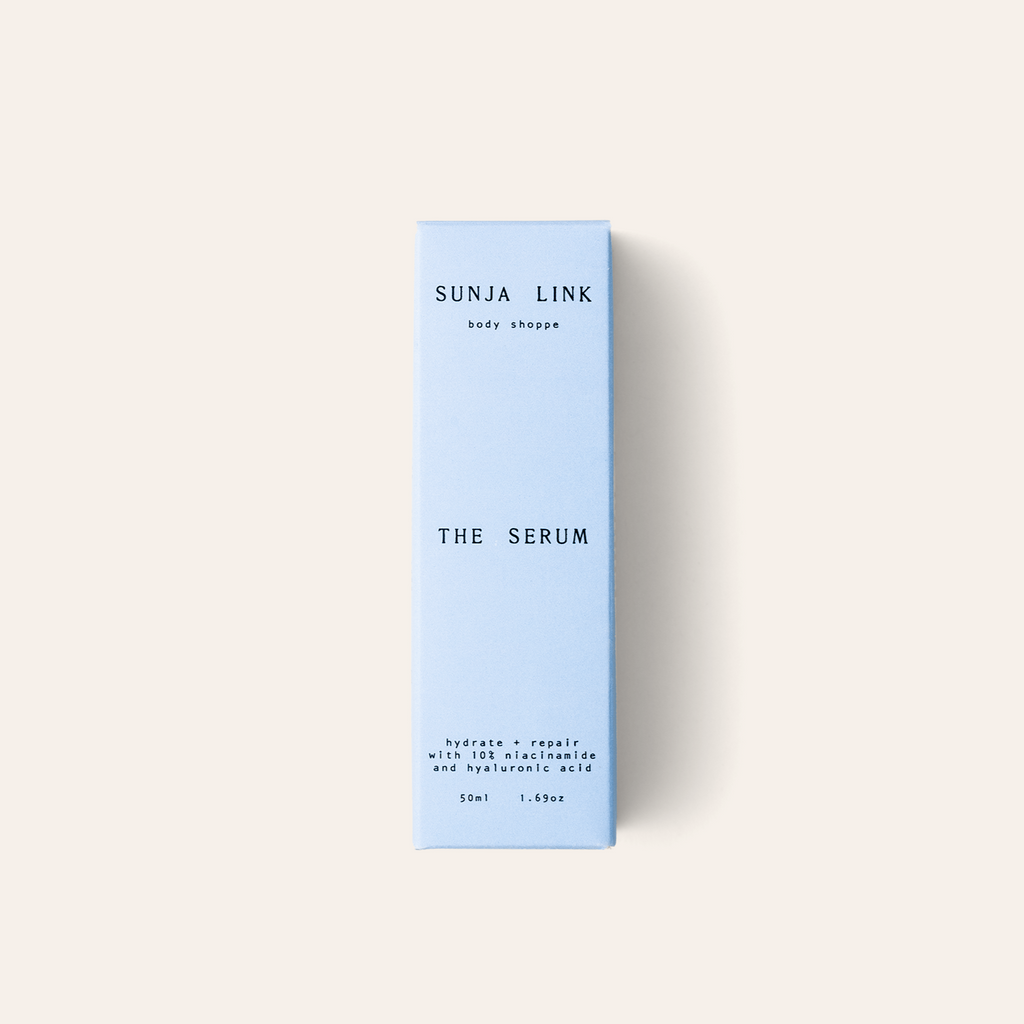 $37.00
$0.00
Sunja Link | The Serum
Supercharged with 10% Niacinamide, known for its reparative properties that work to reduce redness, even out skin tone and improve texture, The Serum works hard so that you don't have to. Combined with hydrating hero Hyaluronic Acid to lock in moisture promoting plump, dewy skin and antioxidant-rich Seaweed Extract to protect skin.
The Serum is the superboost of hydration and restoration that all skin needs. Formulated for all skin types (ultra-sensitive skin types may want to look to our Lotion instead), especially those with damaged, dehydrated or dry skin.
60ml
How to use: Apply to damp skin directly after washing and follow up with a moisturizer or oil.