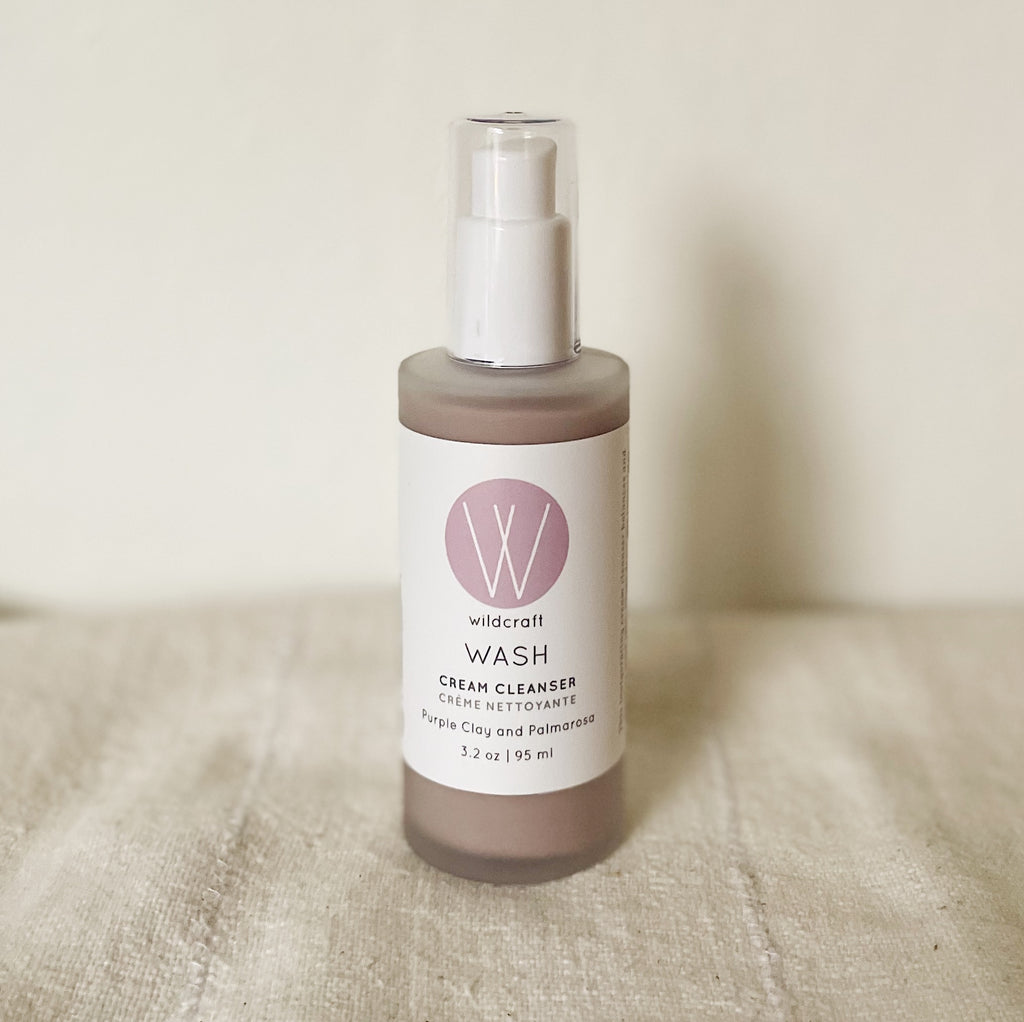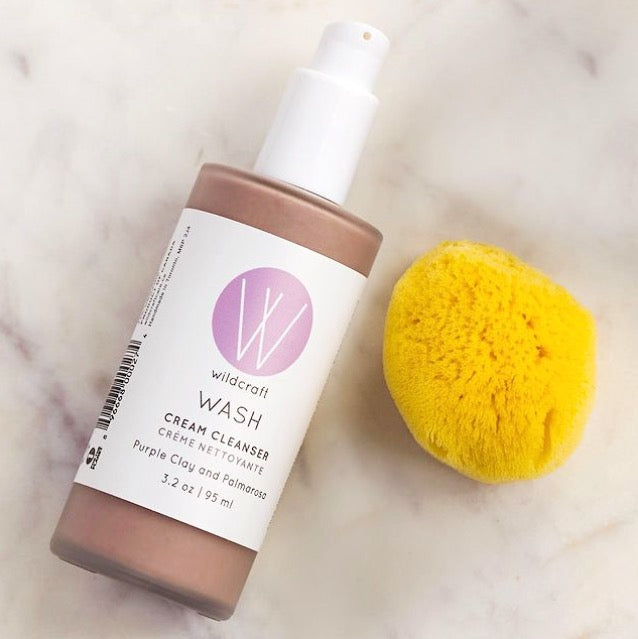 $17.00
$23.00
Wildcraft | Cream Cleanser
This cream cleanser washes away impurities and balances the skin for a clear and radiant complexion. Mediterranean purple clay absorbs excess oil, while naturally occurring salicylic acid in willow bark gently exfoliates to prevent the build up of dull and dead skin. Palmarosa essential oil helps balance your skin's oil production and works with chamomile extract to soothe irritation and inflammation. Suitable for all skin types, especially combination, oily and acne-prone skin.
Ingredients: Purple clay, willow bark, palmarosa 
74% organic, vegan and cruelty-free. 
Apply 1-2 pumps to wet skin and massage using circular motions. Rinse face thoroughly afterwards.

Available in 3.2 oz.  
Wildcraft is a Toronto-based company created by Laura Whitaker who is committed to creating natural skincare products that are luxurious, accessible and good for you. The brand aims to make natural skincare attainable for everyone, without compromise.