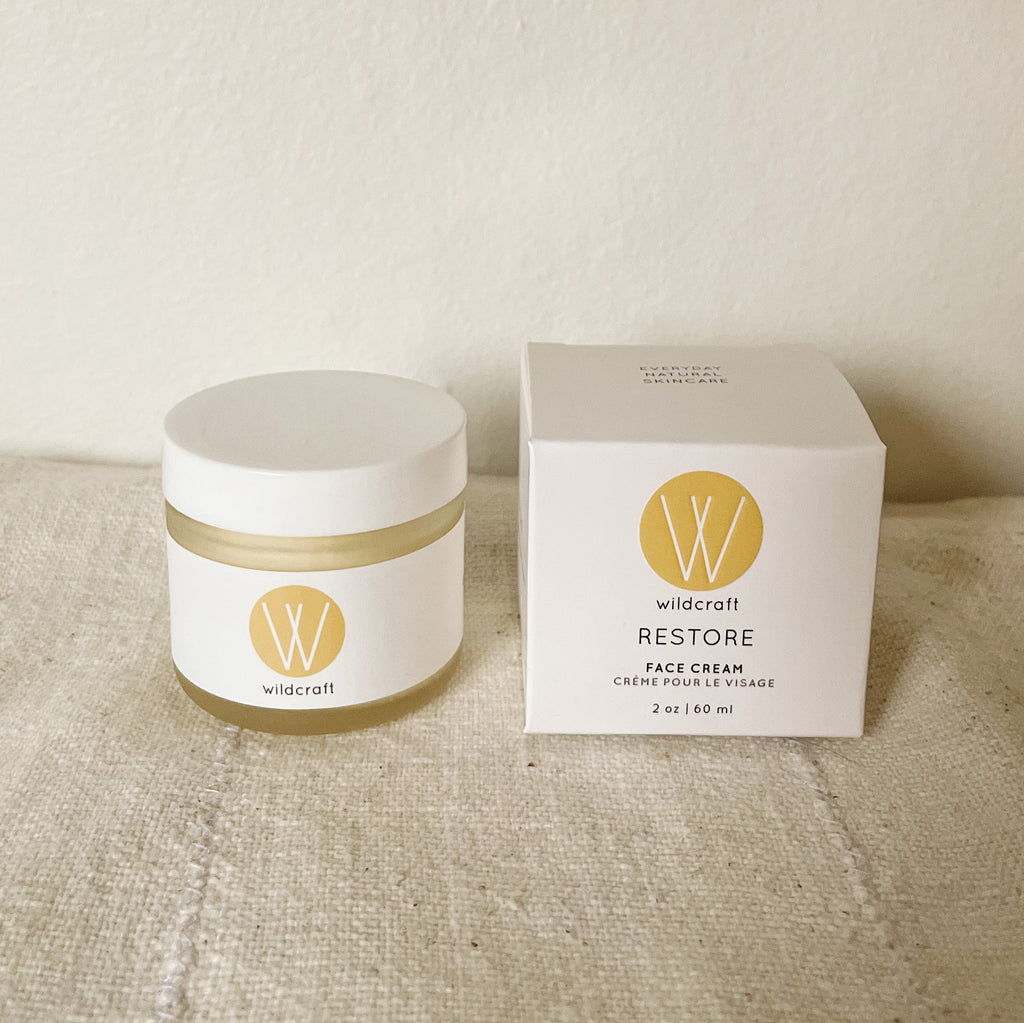 $30.00 CAD
$0.00 CAD
Wildcraft | Restore Face Cream
Deeply hydrating with a luxurious consistency, the Restore Face Cream provides comfort and relief for dehydrated and dry to mature skin. With a high concentration of essential fatty acids, it works to help plump and firm the skin while creating a dewy glow. 
86% organic, cruelty-free. 
Apply a pea sized amount on skin after cleansing and toning. Massage well in upward and circular motions. Can also be layered on top of a face serum.
 Available in 2 oz.
Wildcraft is a Toronto-based company created by Laura Whitaker who is committed to creating natural skincare products that are luxurious, accessible and good for you. The brand aims to make natural skincare attainable for everyone, without compromise.