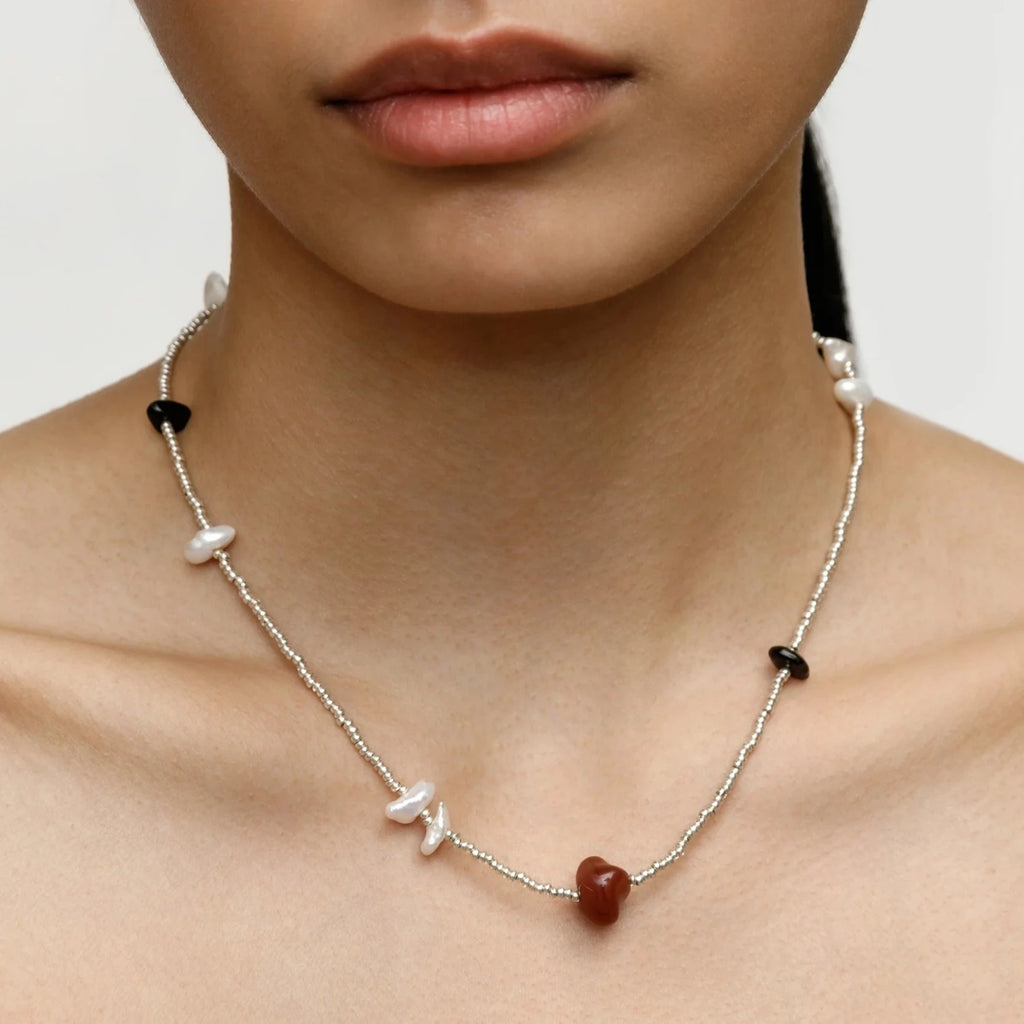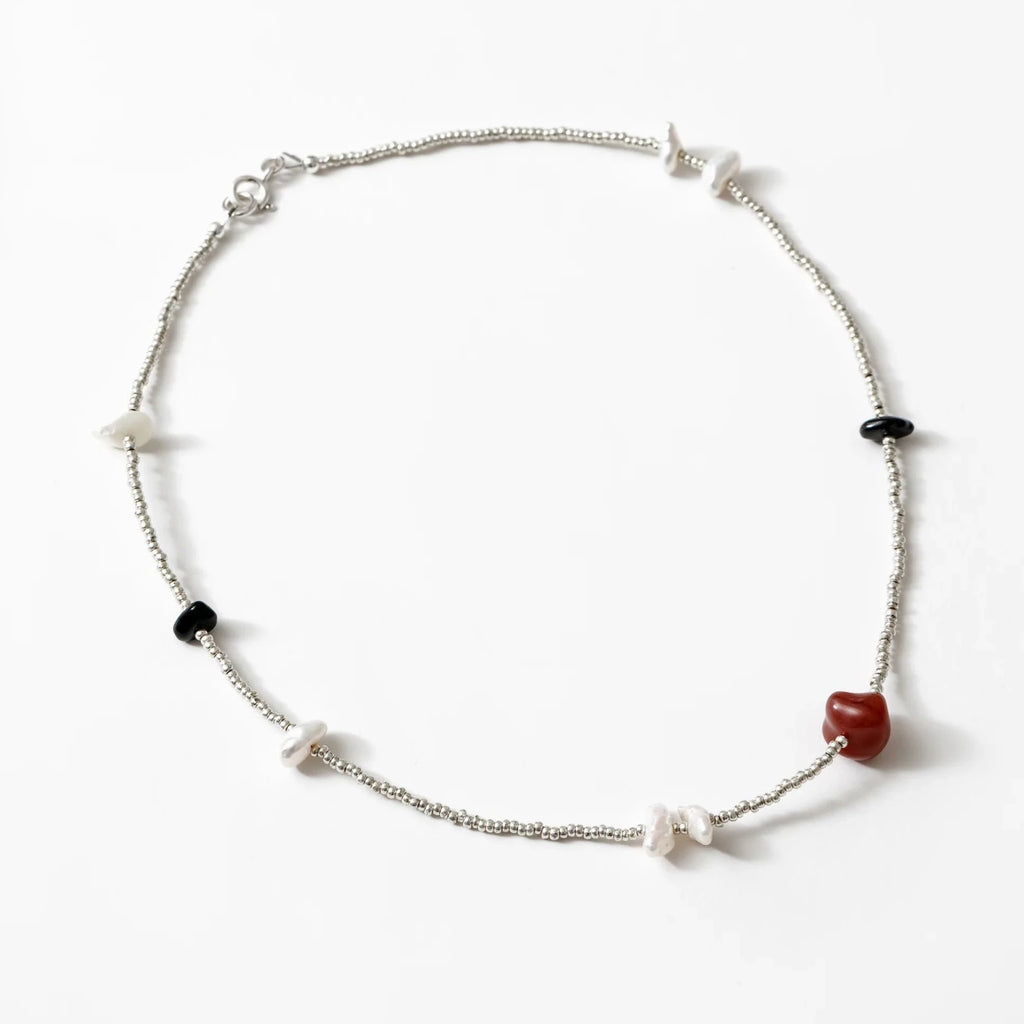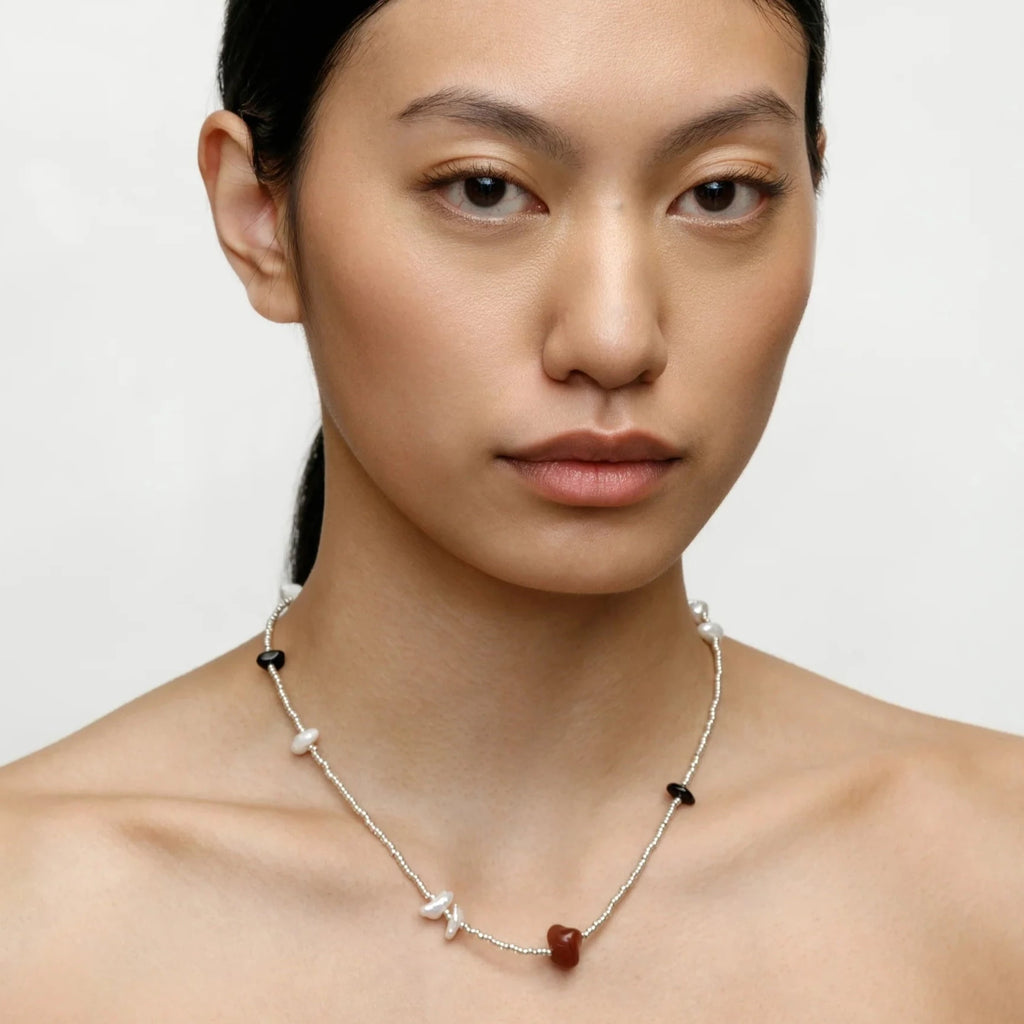 $95.00 CAD
$0.00 CAD
Wolf Circus | Scarlet Necklace
A glass seed bead necklace accented with natural stones and freshwater pearls. Sterling silver clasp, 17" length.
 Pearls may vary in shape and size, making each one truly unique. 
 Wolf Circus is a line of minimal jewelry, designed and hand fabricated in Vancouver, BC, that focuses on recycled materials when possible.