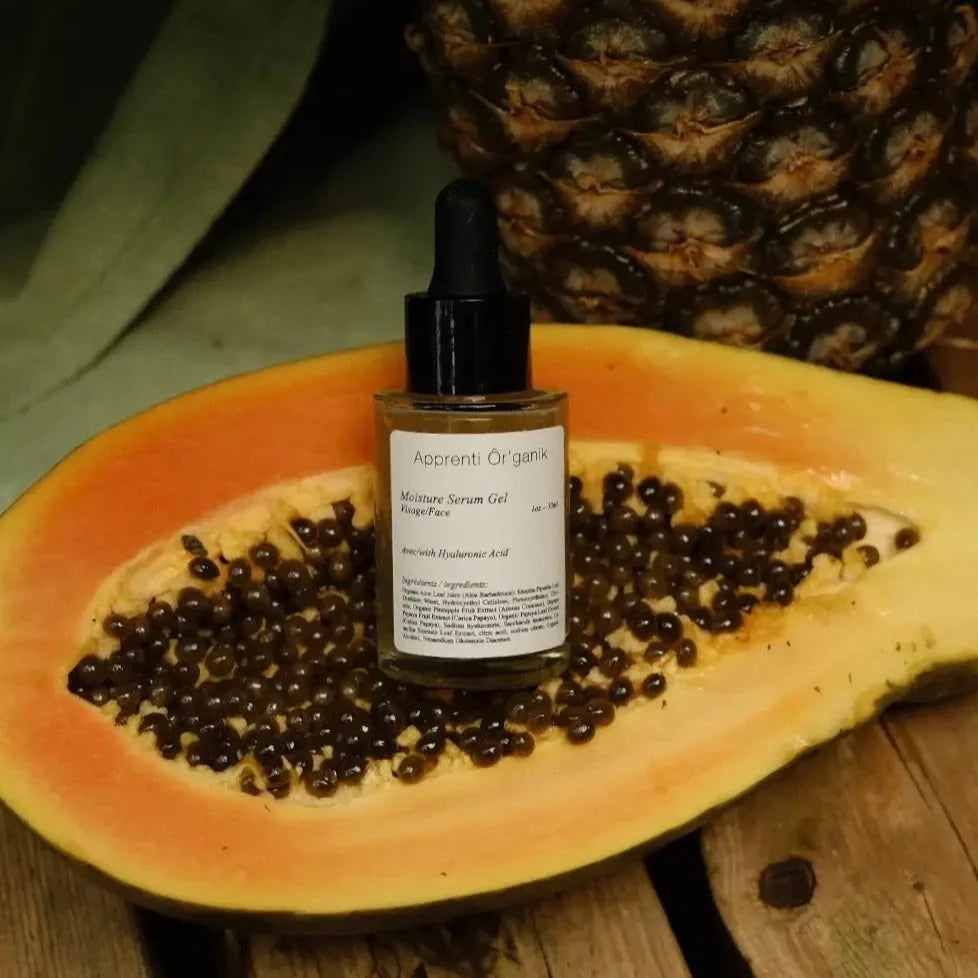 $29.00
$0.00
Apprenti Or'ganik | Moisture Serum Gel
An oil free hydrating serum to replenishes moisture and restores radiance with papayas and pineapple extract

Very light weight it can be use before your moisturizer, sunscreen or oil serum to provides deep, long-lasting hydration. The gel is mildly exfoliating due to its fruit extract and cooling due to the peppermint hydrosol.

Made with a concentrated blend of multiple hyaluronic acid to form stereoscopic sponge-like structures for comprehensive multi-level skin care.