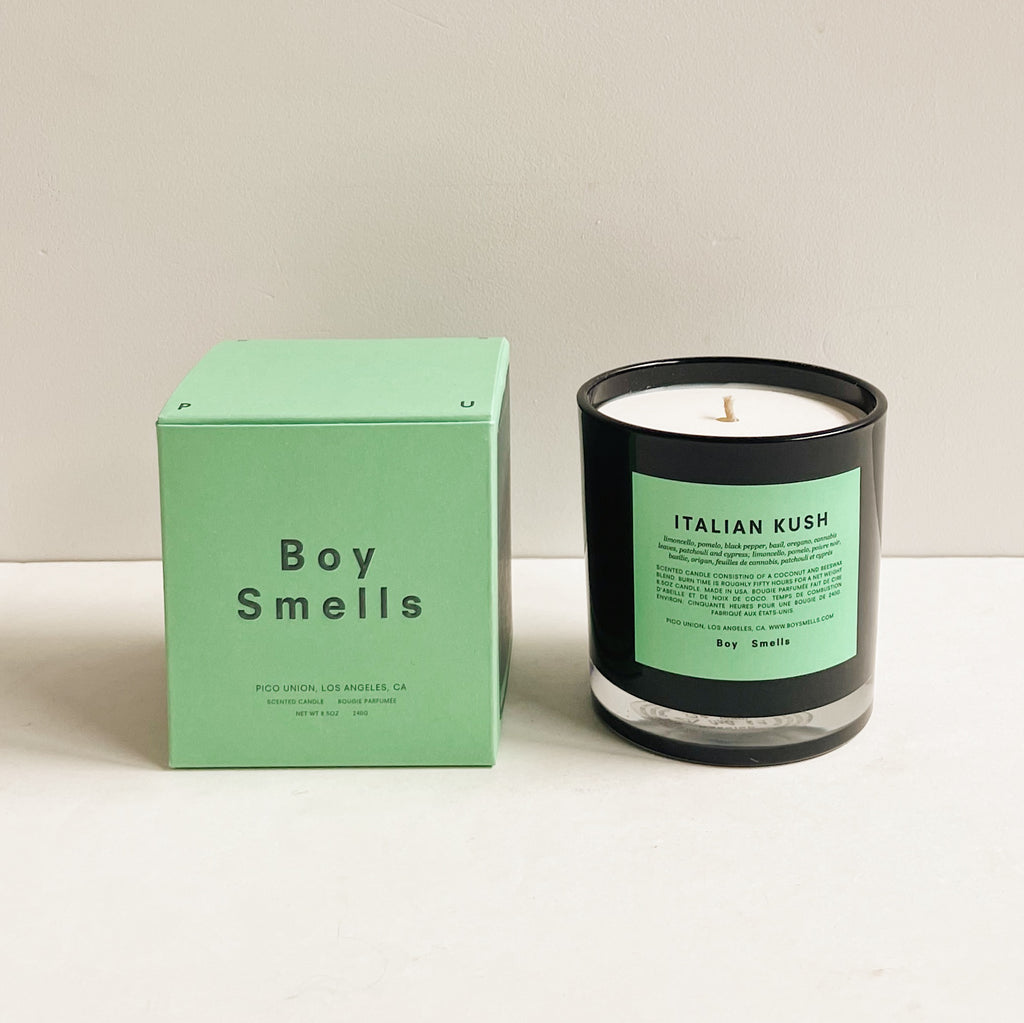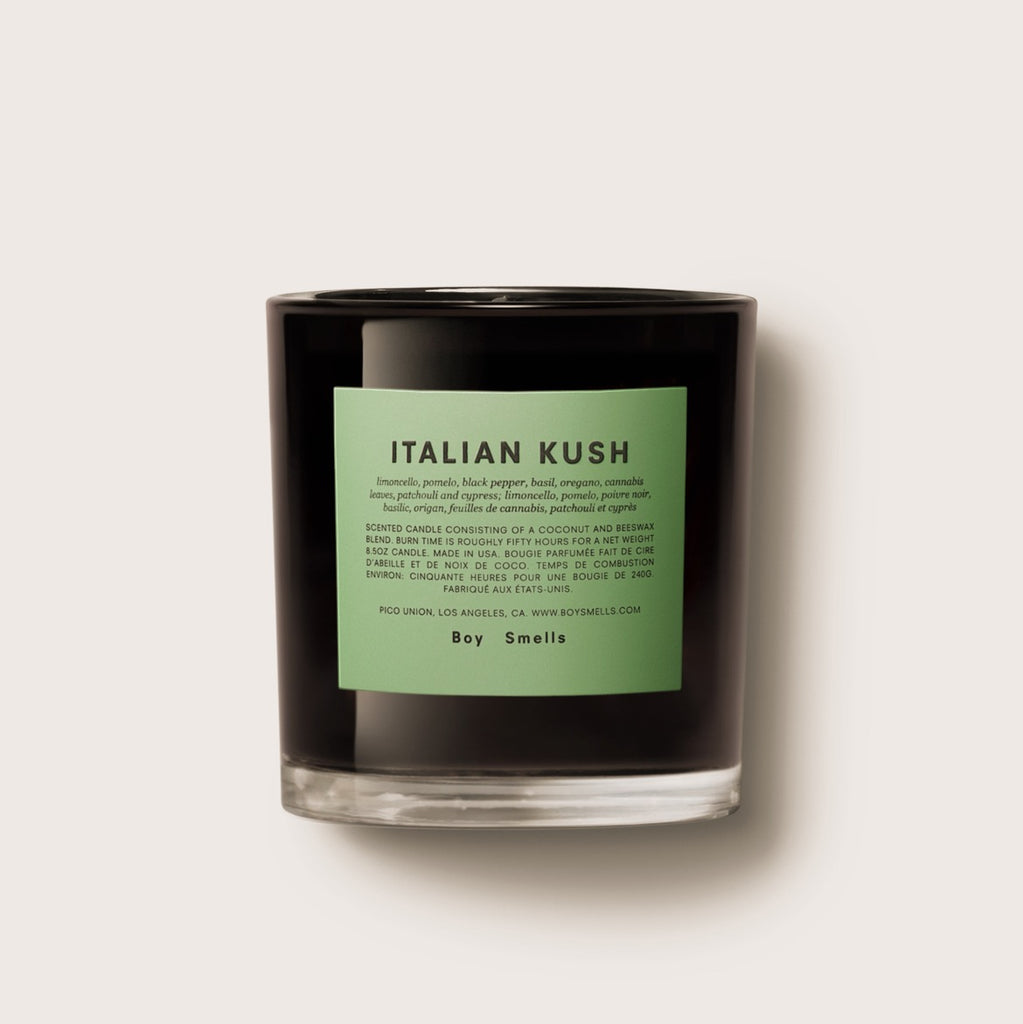 $38.00
$0.00
Boy Smells | Italian Kush
 limoncello, pomelo, black pepper, basil, oregano, cannabis leaves and patchouli.
Takeoff to Italy in herbal opulence. A new strain of the classic Kush scent with hits of bright Italian citrus and fresh-cracked black pepper sitting atop a heart of basil, oregano and fresh cannabis. Grounded in earthy notes of patchouli and fresh cypress, this candle is molto herbal and sure to make you say "Bellissimo!"
8.5oz | Coconut + beeswax blend | Approximate 50 hour burn time.
Sensuous, accessible and bright, Boy Smells products elevate your intimate world. Packaged in pink and conceived beyond the gender binary, Boy Smells candles make loving your identity a daily ritual.