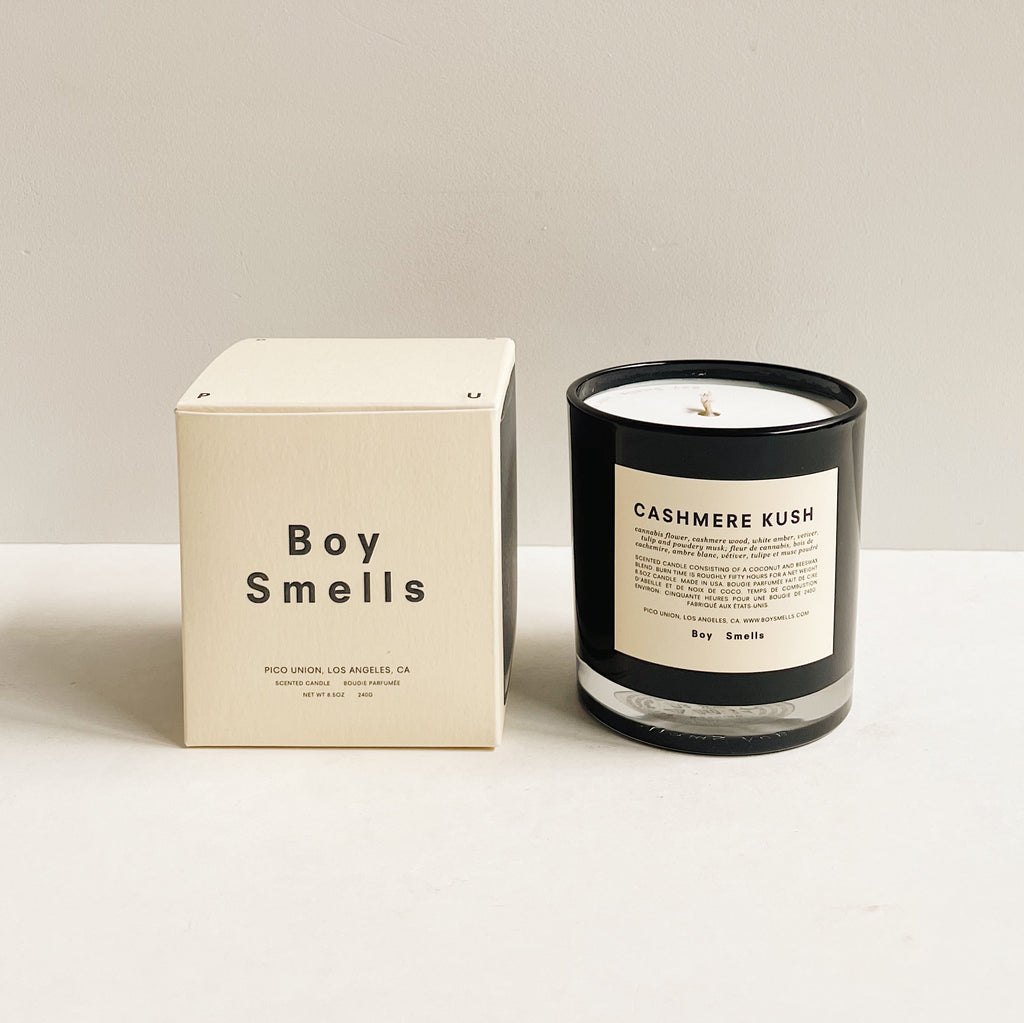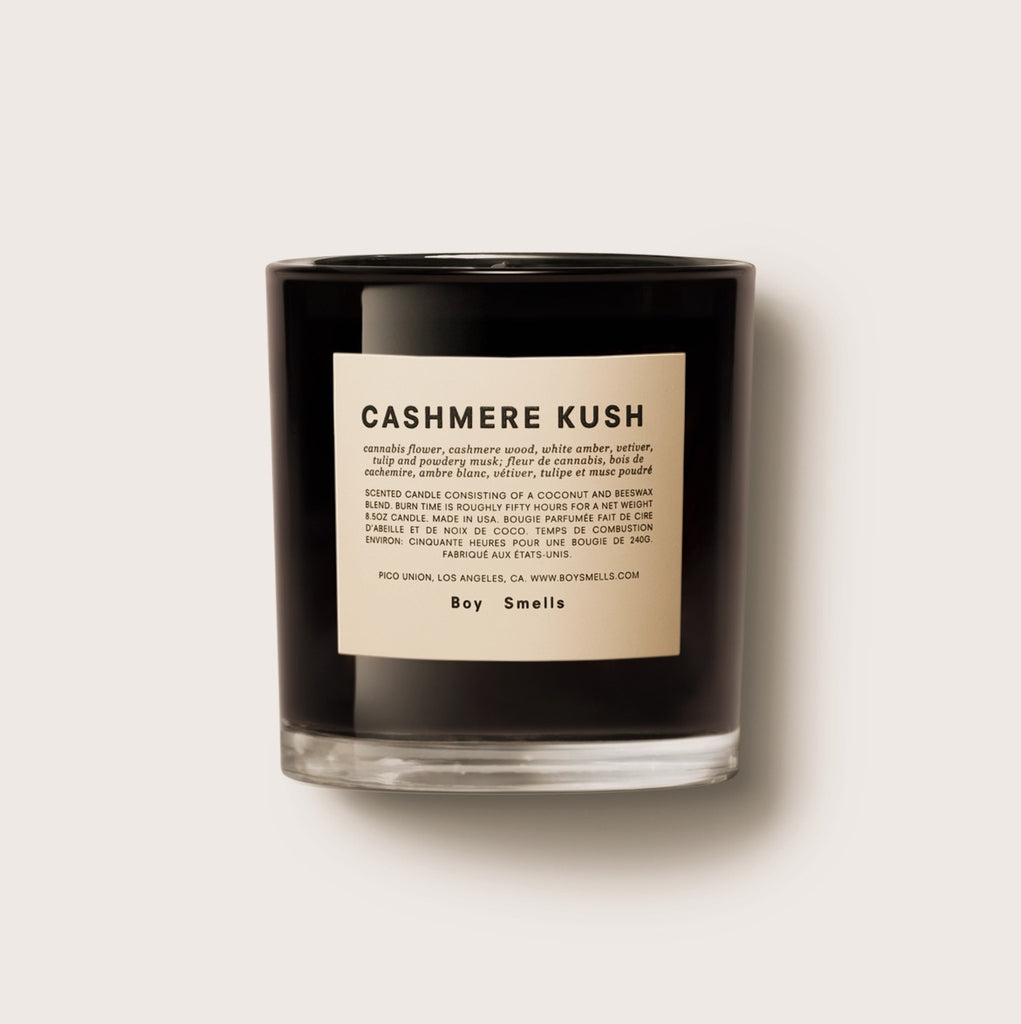 $38.00
$0.00
Boy Smells | Cashmere Kush
cannabis flower, cashmere wood, white amber, vetiver, tulip and powdery musk.
Powdery musks add a luxurious interpretation to the iconic Kush candle. Connotating opulence and craftsmanship this scent hits deep with textured cashmere woods, white amber and earthy vetiver. Discover the distant and unknown through this exotic tonic of heady pot flower gum. A refined fragrance for the gods, its herbal warmth will seduce your surroundings.
8.5oz | Coconut + beeswax blend | Approximate 50 hour burn time.
Sensuous, accessible and bright, Boy Smells products elevate your intimate world. Packaged in pink and conceived beyond the gender binary, Boy Smells candles make loving your identity a daily ritual.