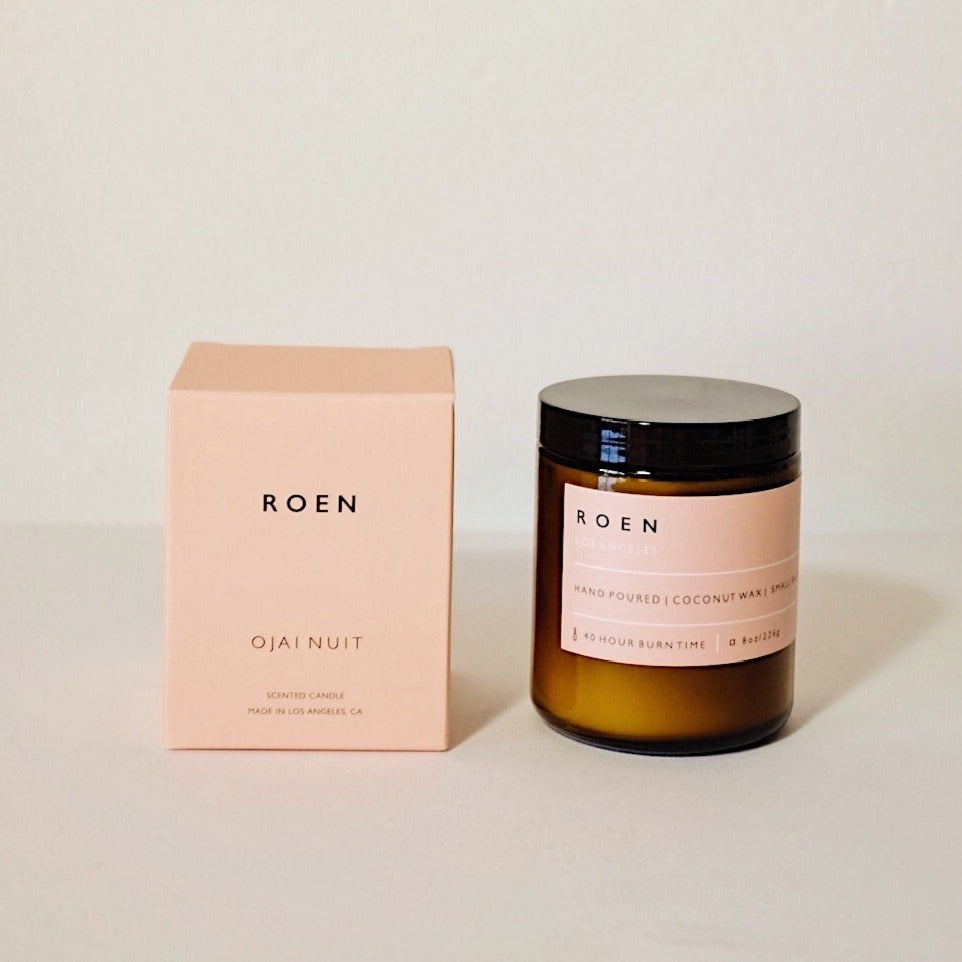 $31.00
$0.00
Roen | Ojai Nuit
Ojai Nuit - balsam fir, fig leaf, sandalwood, amber.  
Reminiscent of a summer getaway spent in Ojai, this scent will transport you to a night under the stars with the clean scent of balsam fir and sandalwood balanced beautifully with airy top notes of fresh fig tree. 
8oz candles. 40 hours burn time.
R O E N candles was created by Brit Roennigke in Los Angeles. Each candle is lovingly handcrafted in her petite L.A. bungalow using a small batch approach with the utmost focus on precision and care.  The product aesthetic is minimalist and clean and will make a beautiful addition to any home.