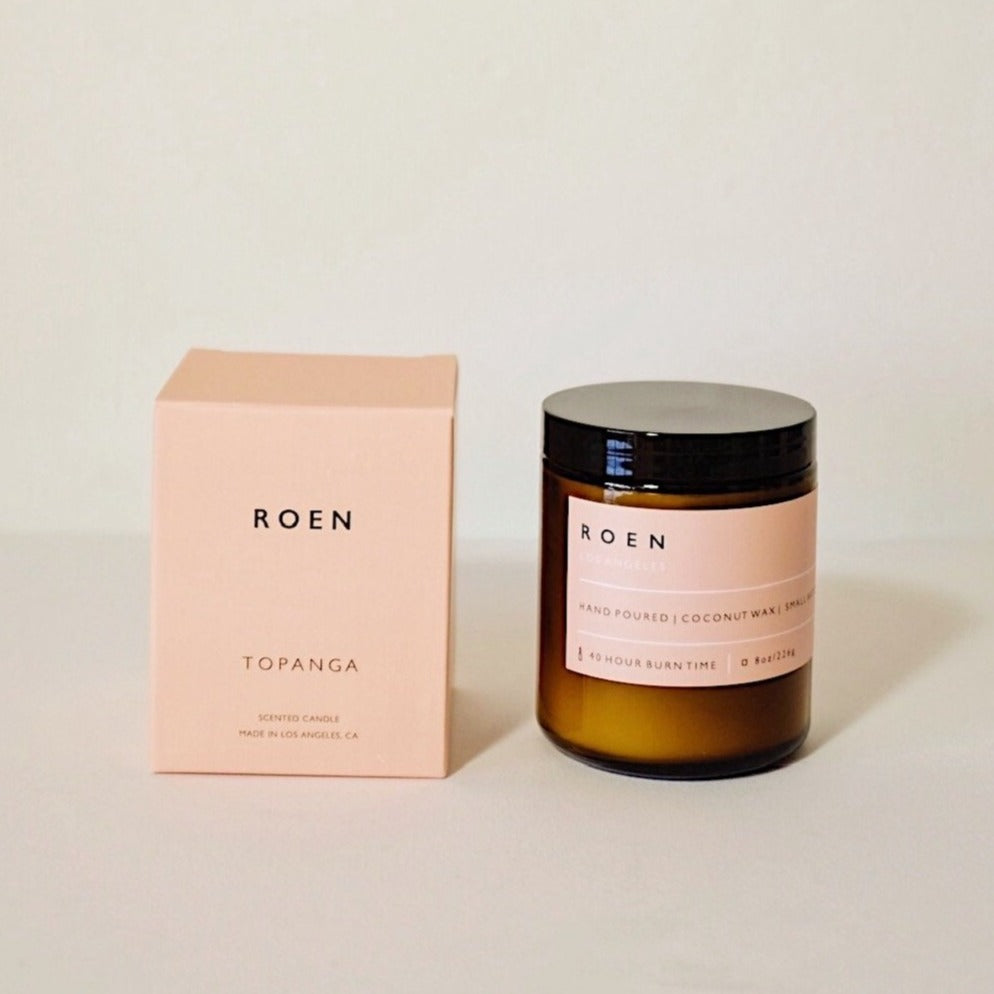 $31.00
$0.00
Roen | Topanga
Topanga - green leaves, wild sage, fig, lavender, cedar, incense. 
A fresh, earthy scent inspired by the untamed nature of Topanga Canyon. Perched between Malibu and Calabasas, this unfettered land is rife with wild sage, lavender, cedar and pine.
8oz coconut wax candle. 40 hours burn time.
R O E N candles was created by Brit Roennigke in Los Angeles. Each candle is lovingly handcrafted in her petite L.A. bungalow using a small batch approach with the utmost focus on precision and care.  The product aesthetic is minimalist and clean and will make a beautiful addition to any home.