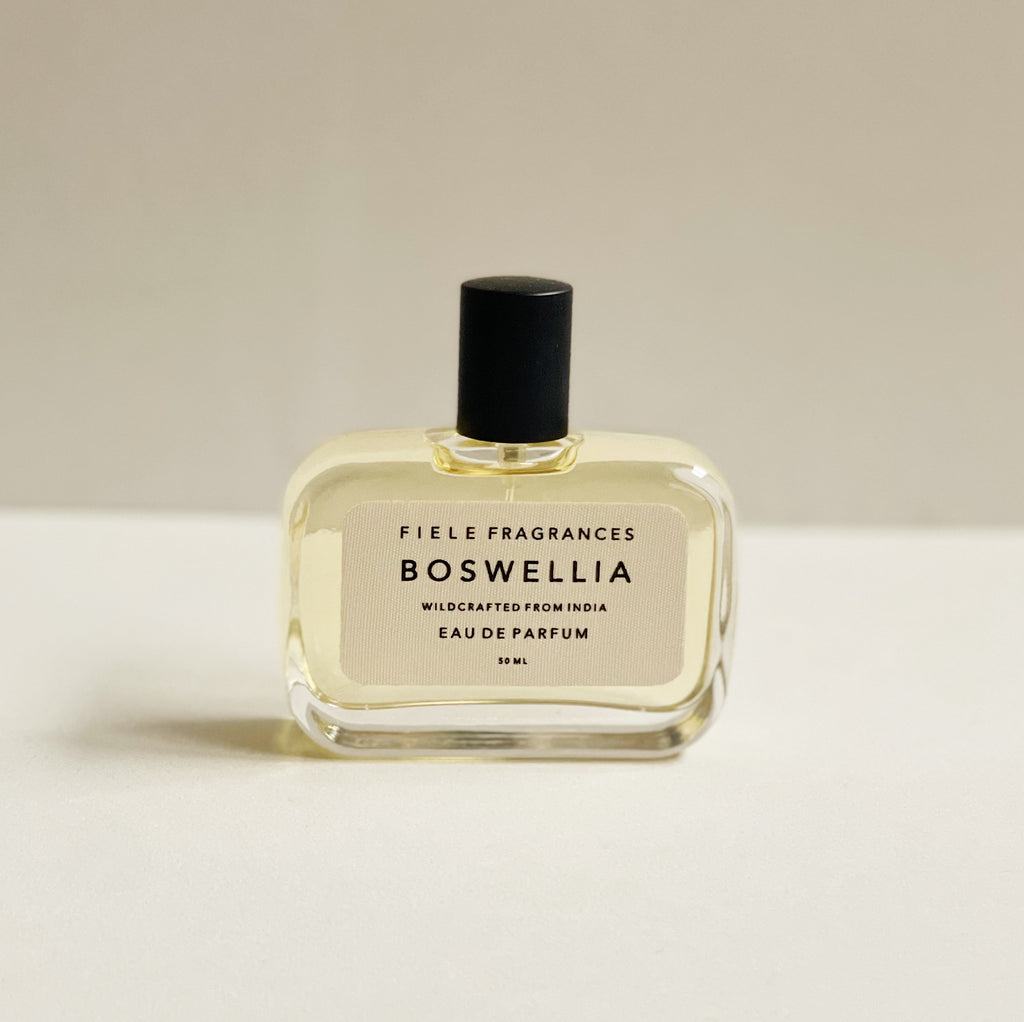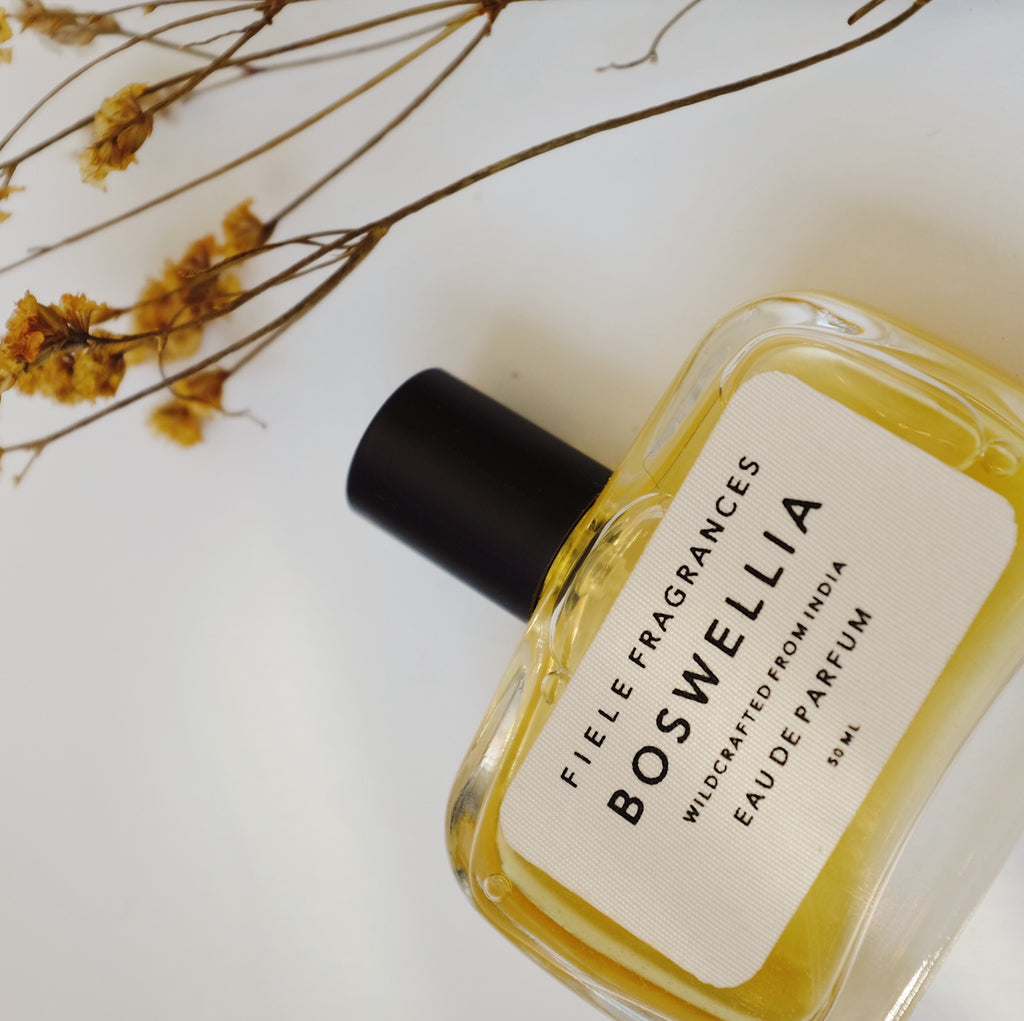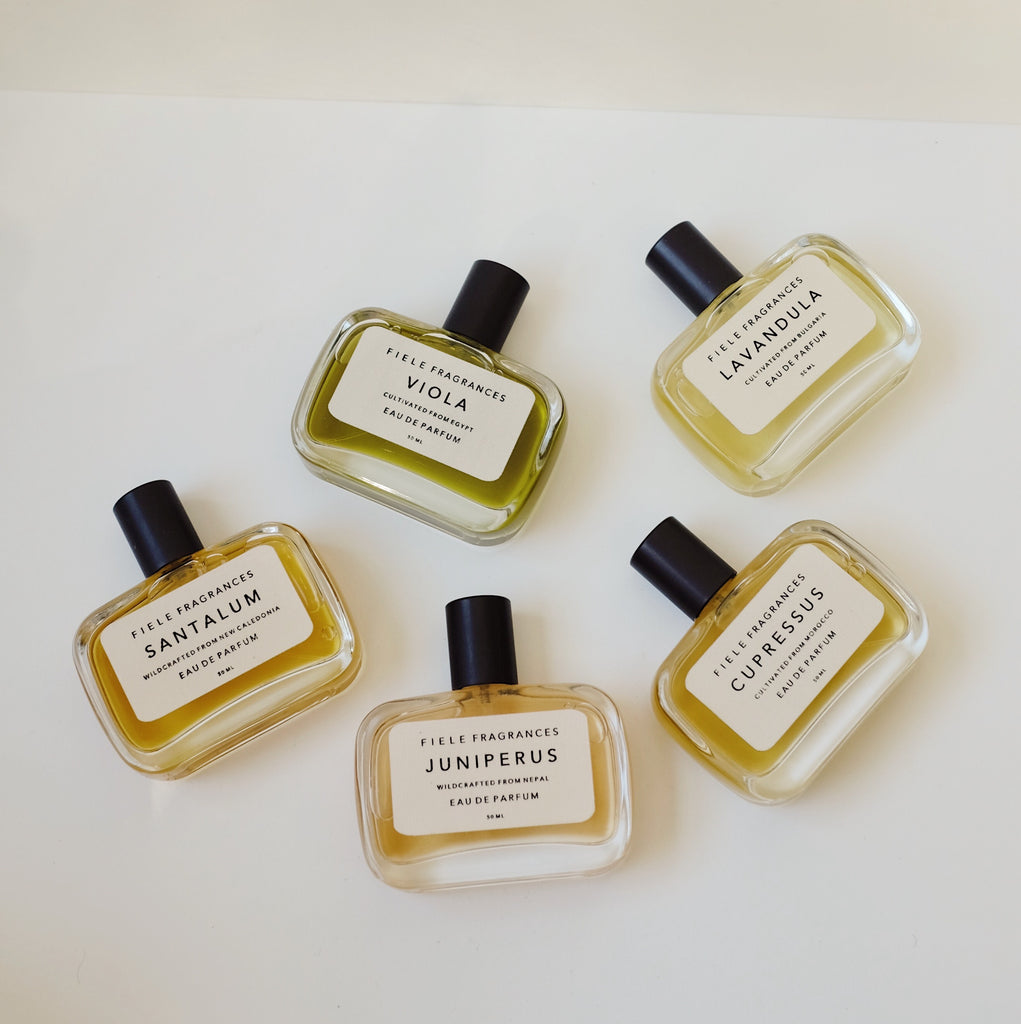 $132.00
$0.00
Boswellia: Frankincense, Citrus, Sandalwood
Frankincense, Citrus, Creamy Sandalwood, Sweet Vanilla
Spiritual, Thoughtful, Focused
Treasured for thousands of years for its meditative qualities, wildgrown boswellia serrata (frankincense) from India is the base of this incense-inspired scent. It's steadied by balsamic spice with fresh citrus, creamy sandalwood, and sweet vanilla to create a fragrance that balances ancient mysticism with modern spirituality. Some cloudiness or sediment may occur due to the high percentage of raw, natural extracts. 
50ml / 1.7 fl oz Eau de Parfum 
Fiele Fragrances (pronounced fil, meaning "to feel") uses wholesome plant-based extracts and ingredients that are sourced with the finest wildcrafted and cultivated raw ingredients from all over the world, to create modern fragrances that ripen on the skin. Made in small batches, by hand, in Los Angeles.