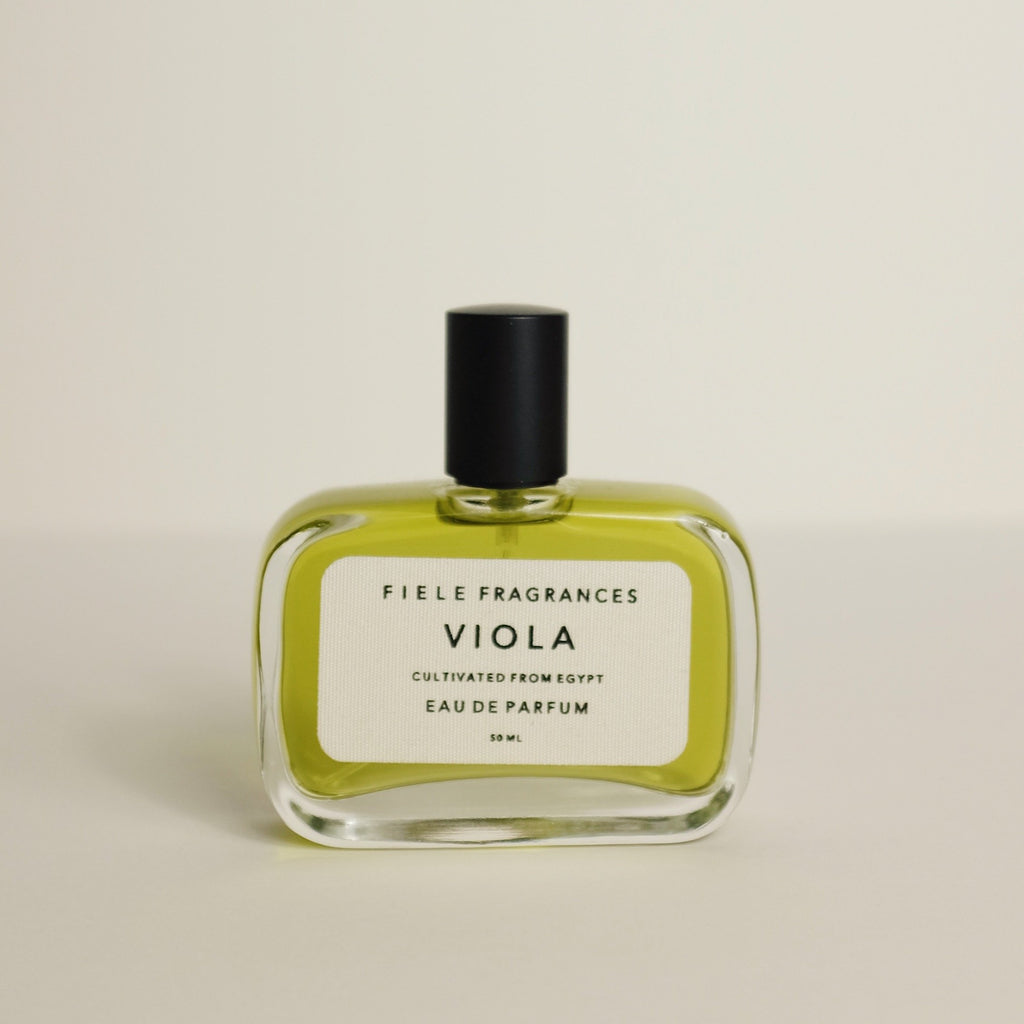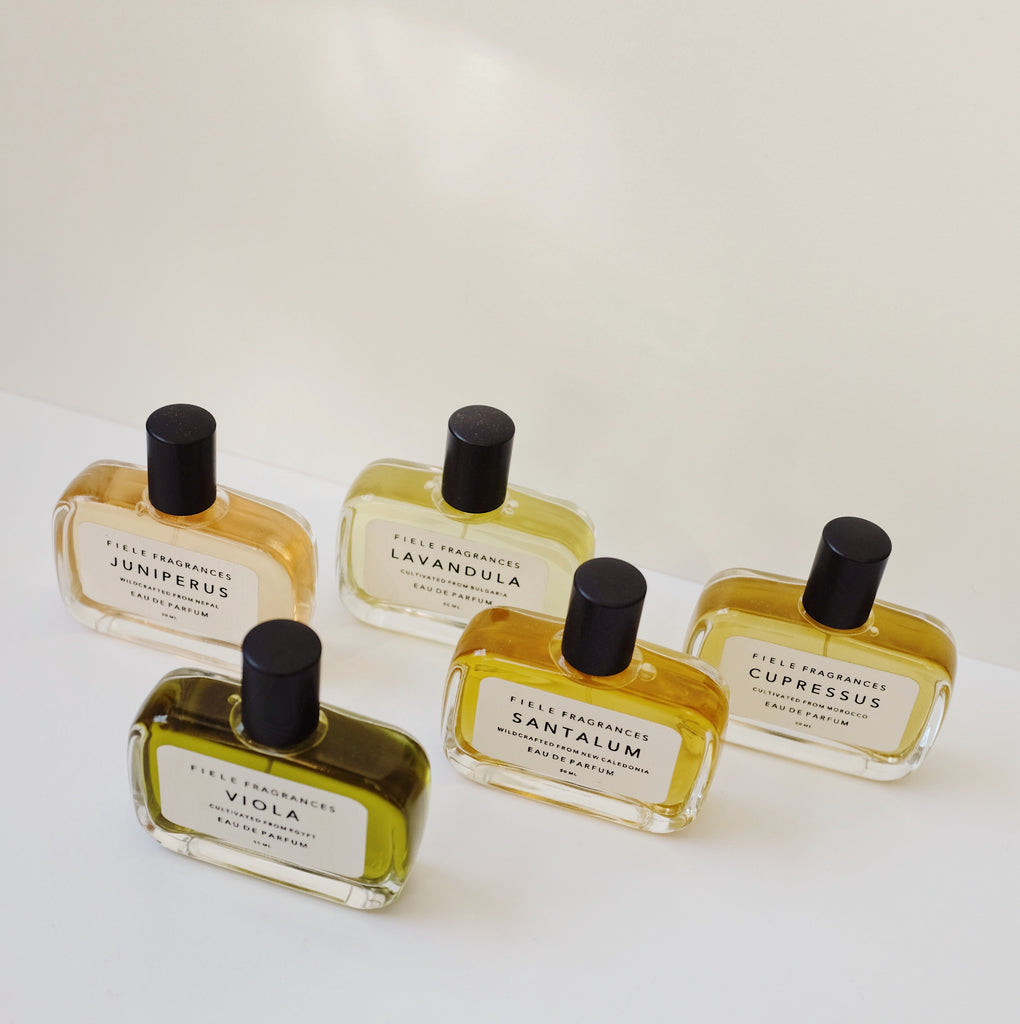 $132.00
$0.00
Viola: Violet, Geranium, Lemon Verbena
Violet Leaf, Geranium Oil, Lemon Verbena, Earthy Vetiver
Energizing, Confident, Optimistic
An homage to the grassy aroma of violet leaf, viola odorata, a flowering plant with tender purple blossoms cultivated in Egypt is blended with floral geranium oil, bright lemon verbena, and earthy vetiver, resulting in a fragrance that inspires sunny cheer and evokes memories of springtime picnics. Some cloudiness or sediment may occur due to the high percentage of raw, natural extracts.
 50ml / 1.7 fl oz Eau de Parfum
Fiele Fragrances (pronounced fil, meaning "to feel") uses wholesome plant-based extracts and ingredients that are sourced with the finest wildcrafted and cultivated raw ingredients from all over the world, to create modern fragrances that ripen on the skin. Made in small batches, by hand, in Los Angeles.