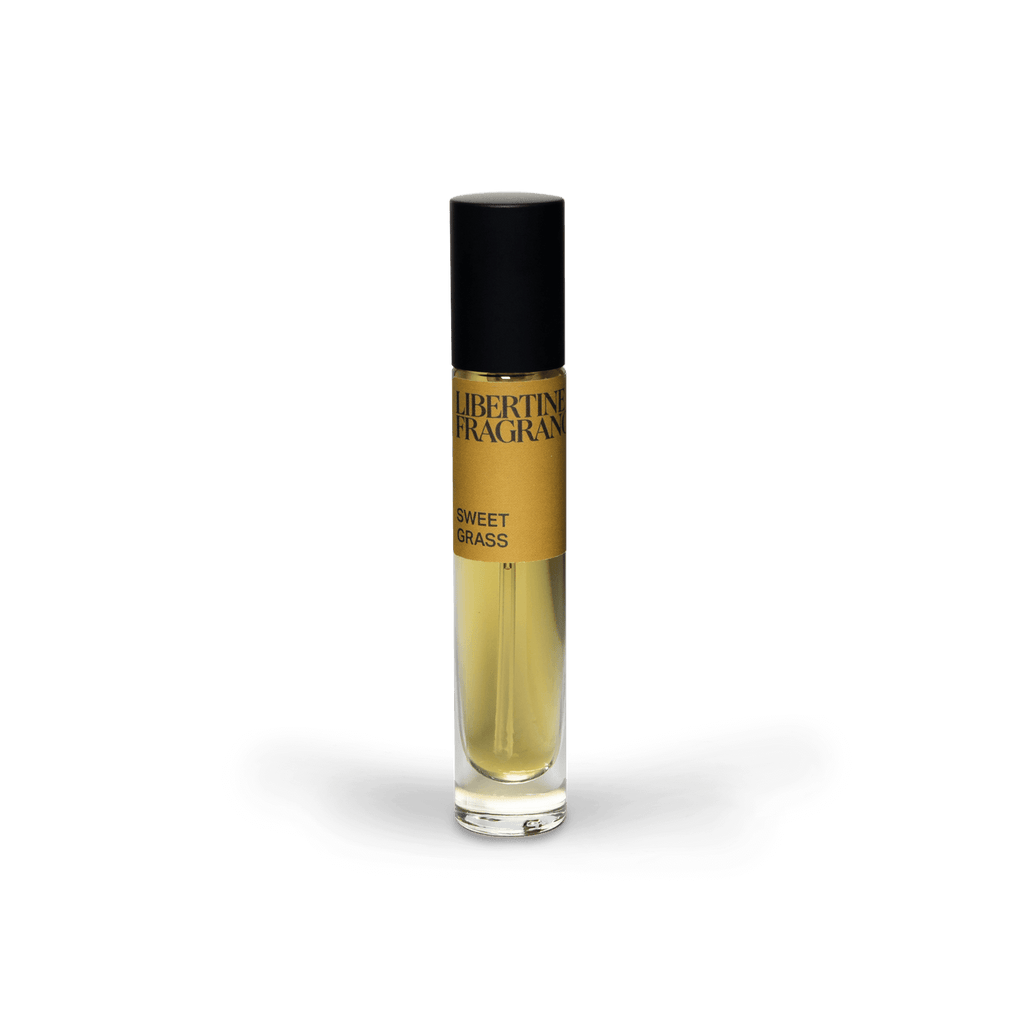 $65.00
$0.00
Sweet Grass: Hay, Tobacco, Mimosa
Hay, Tobacco, Mimosa
Herbal, Sweet, Nutty, Grassy
Herbal notes of rosemary settle into sweet tobacco and honey yellow mimosa flower. All of this settles down onto the smell of freshly cut hay and ambrette seed. 
Perfume oils are blended into into hydrating liquid coconut oil and can be used on both skin and hair. This roll on fragrance sits closer to the body for a more personal experience. All the scents are unisex and intended to be worn by anyone.
15ml / 0.5 fl oz eau de parfum spray 
Never tested on animals. 
Libertine Fragrance creates fragrances to reengage the senses. They believe that the sensual exploration of the world and the pleasures found in it is essential for a beautiful life. Explore, taste, smell, love.