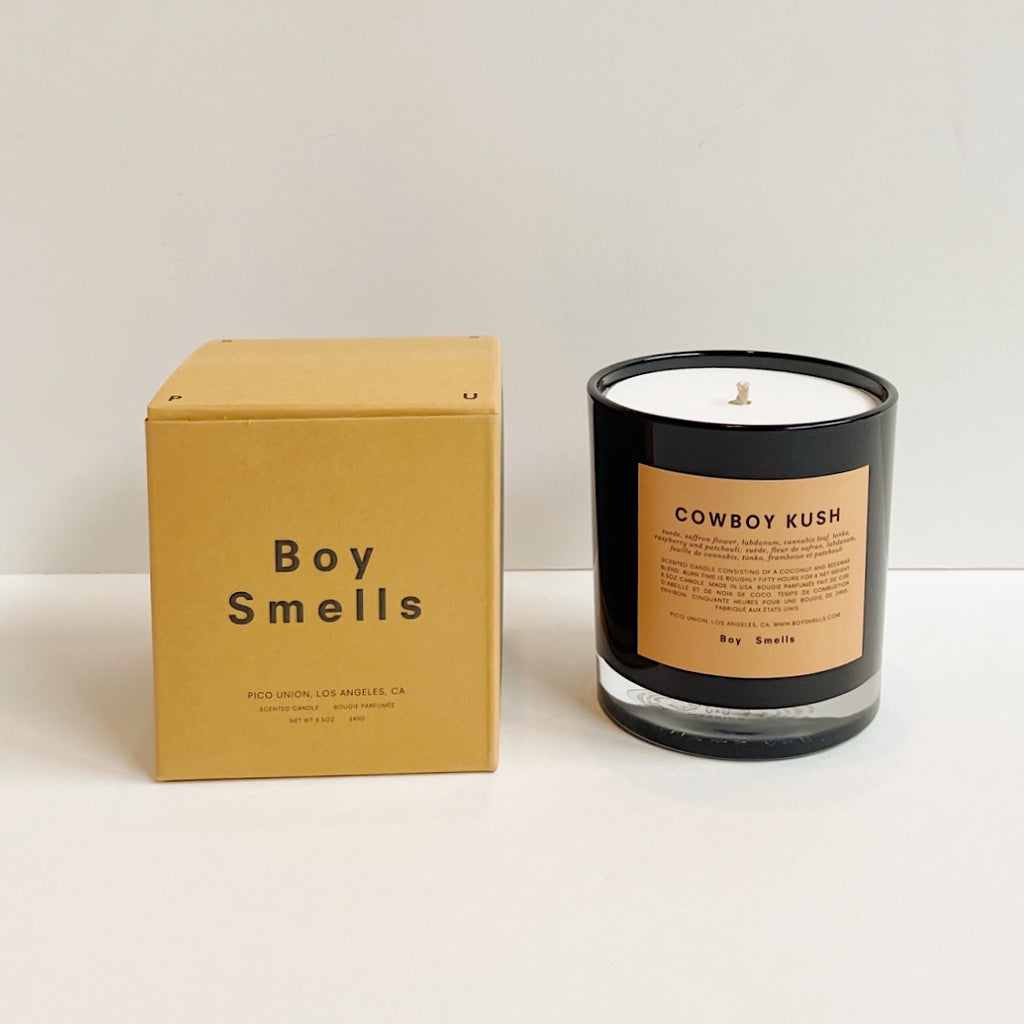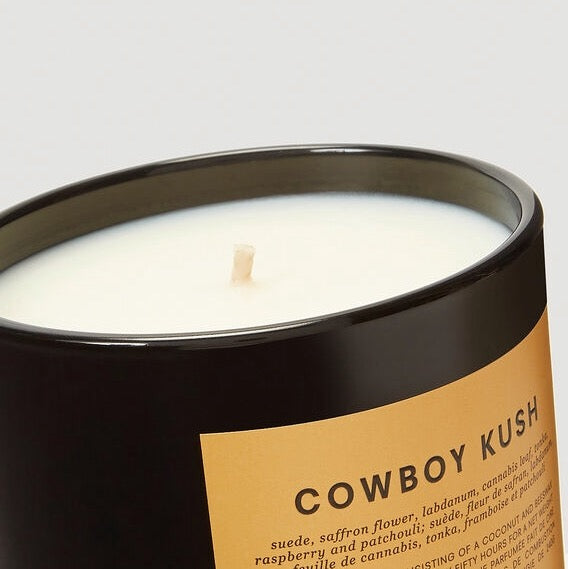 $38.00
$0.00
Boy Smells | Cowboy Kush
suede, saffron flower, labdanum, pot leaf, tonka, raspberry and patchouli
The scent is akin to "enjoying a joint at a rousing rodeo." This tumbleweed of a scent is a dusty accumulation of suede and saffron, with puffs of pot and patchouli floating through. It has some dust, it's dry-earthy, it's grounded. It's a warm, well-worn saddle of a scent. 

8.5oz | Coconut + beeswax blend | Approximate 50 hour burn time.
Sensuous, accessible and bright, Boy Smells products elevate your intimate world. Packaged in pink and conceived beyond the gender binary, Boy Smells candles make loving your identity a daily ritual.