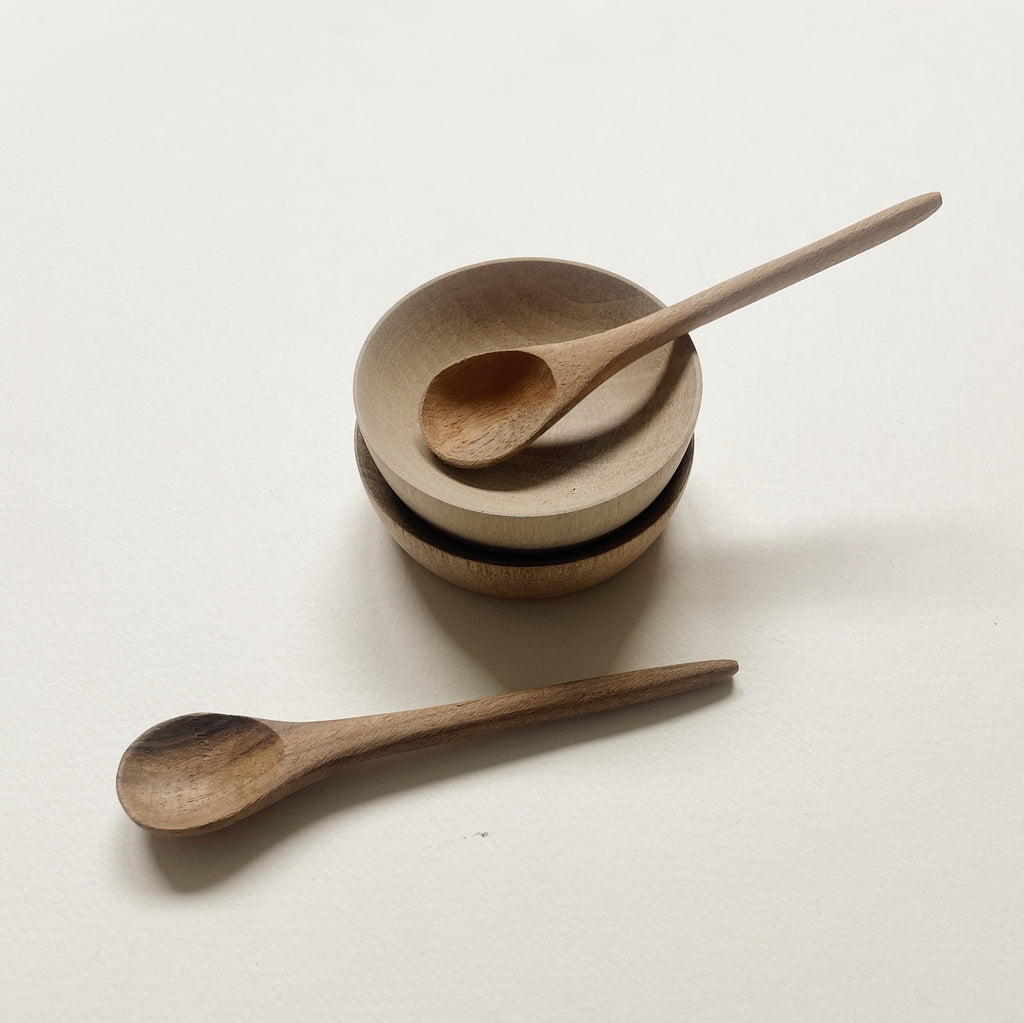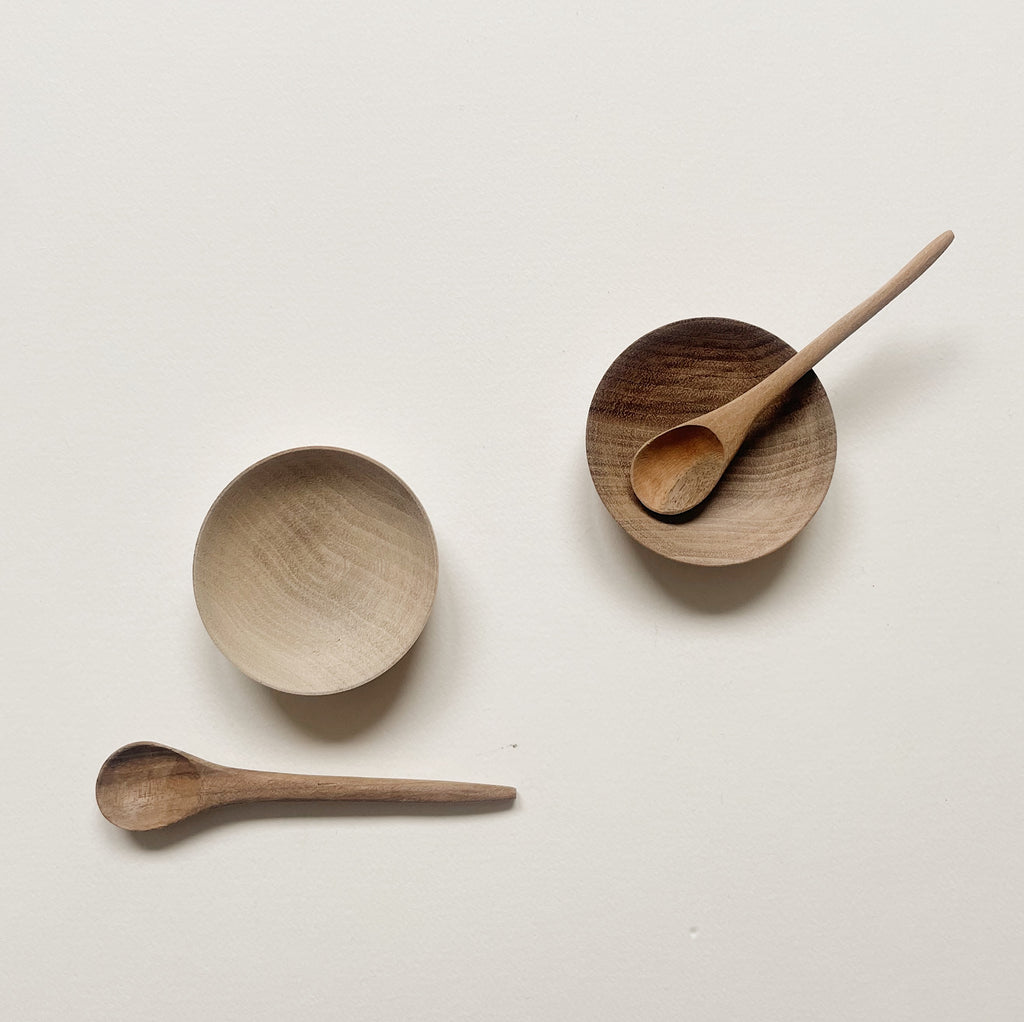 $14.00
$0.00
Walnut Wood Spice Bowl and Spoon Set
Cute walnut wood spice bowl and spoon set ideal for salts, red pepper flakes, cumin or whichever the most essential seasoning in your kitchen or on your dining table. Set included one bowl and one spoon.
Bowls range in size from 2.25"-2.75" in diameter. 
Walnut wood hand carved in Morocco. Each spoon is unique. To clean wipe with damp cloth.