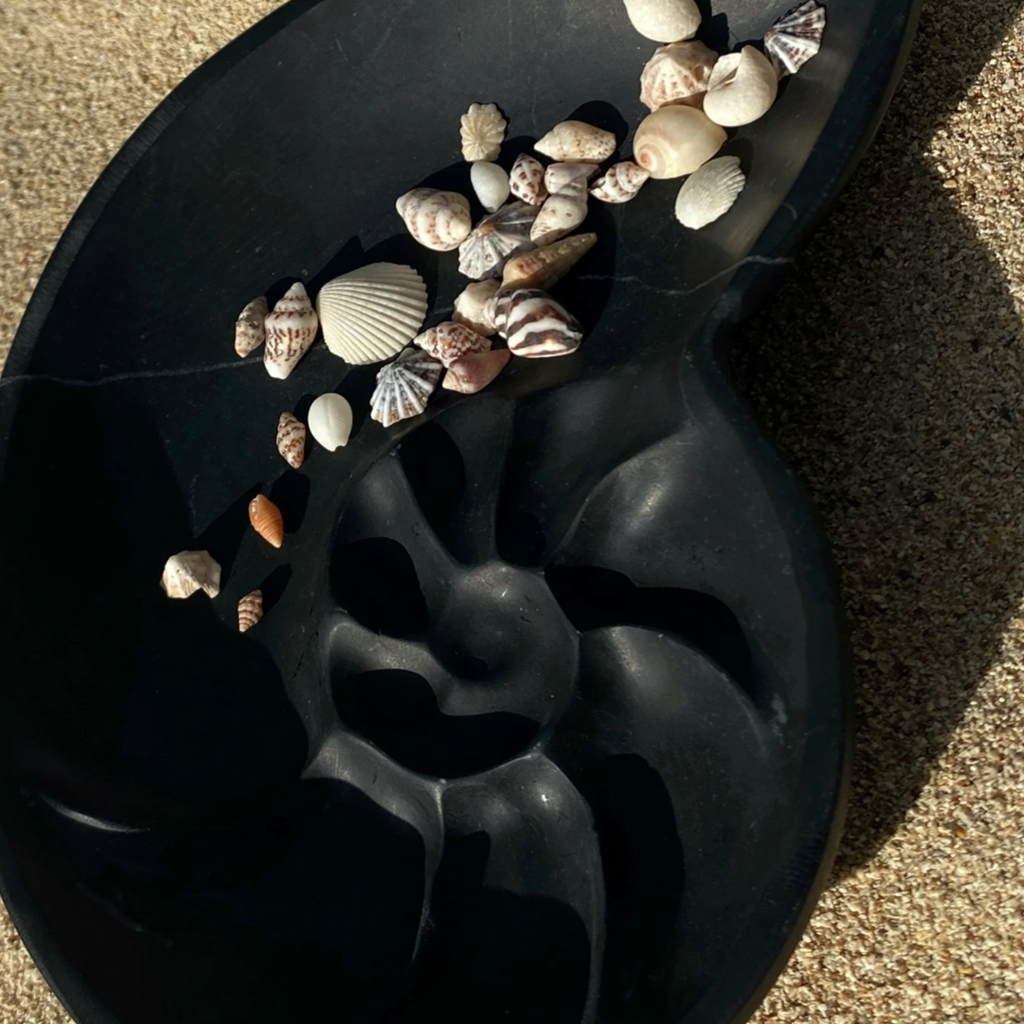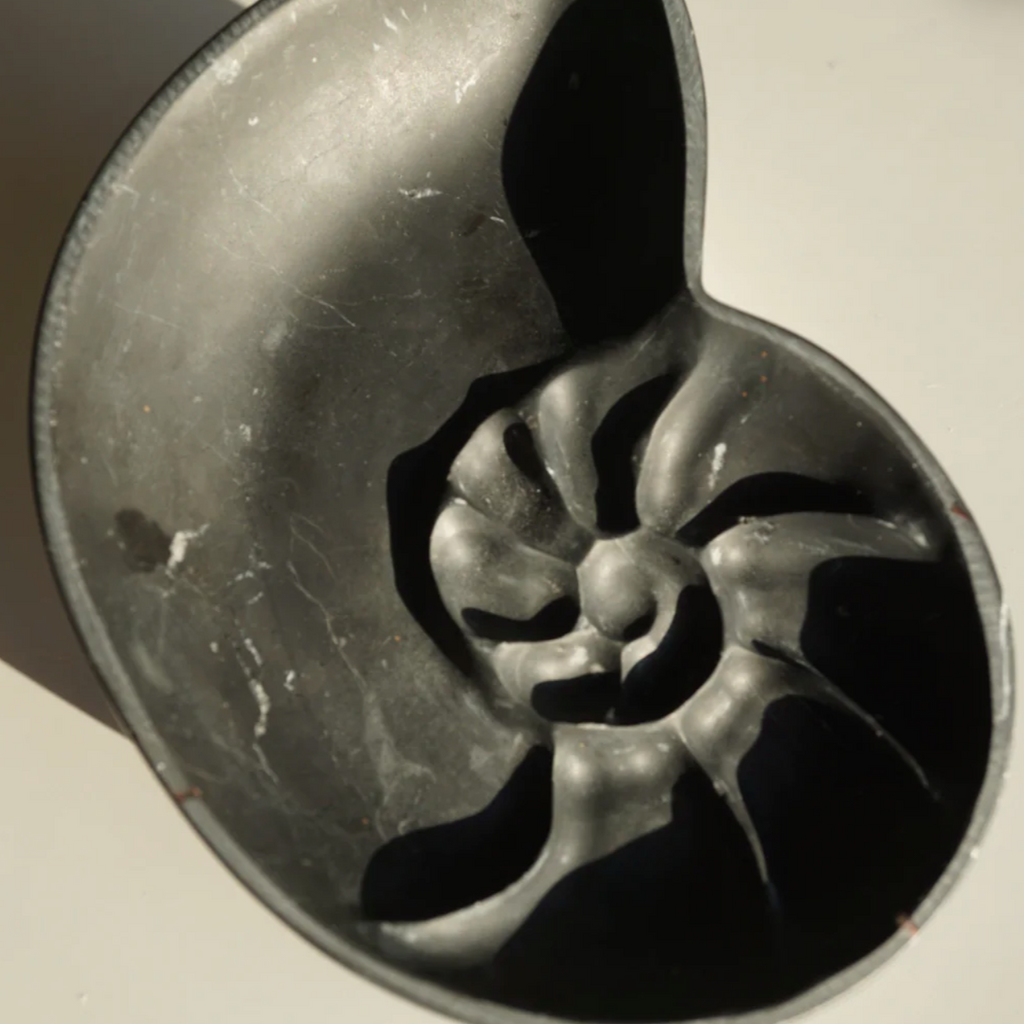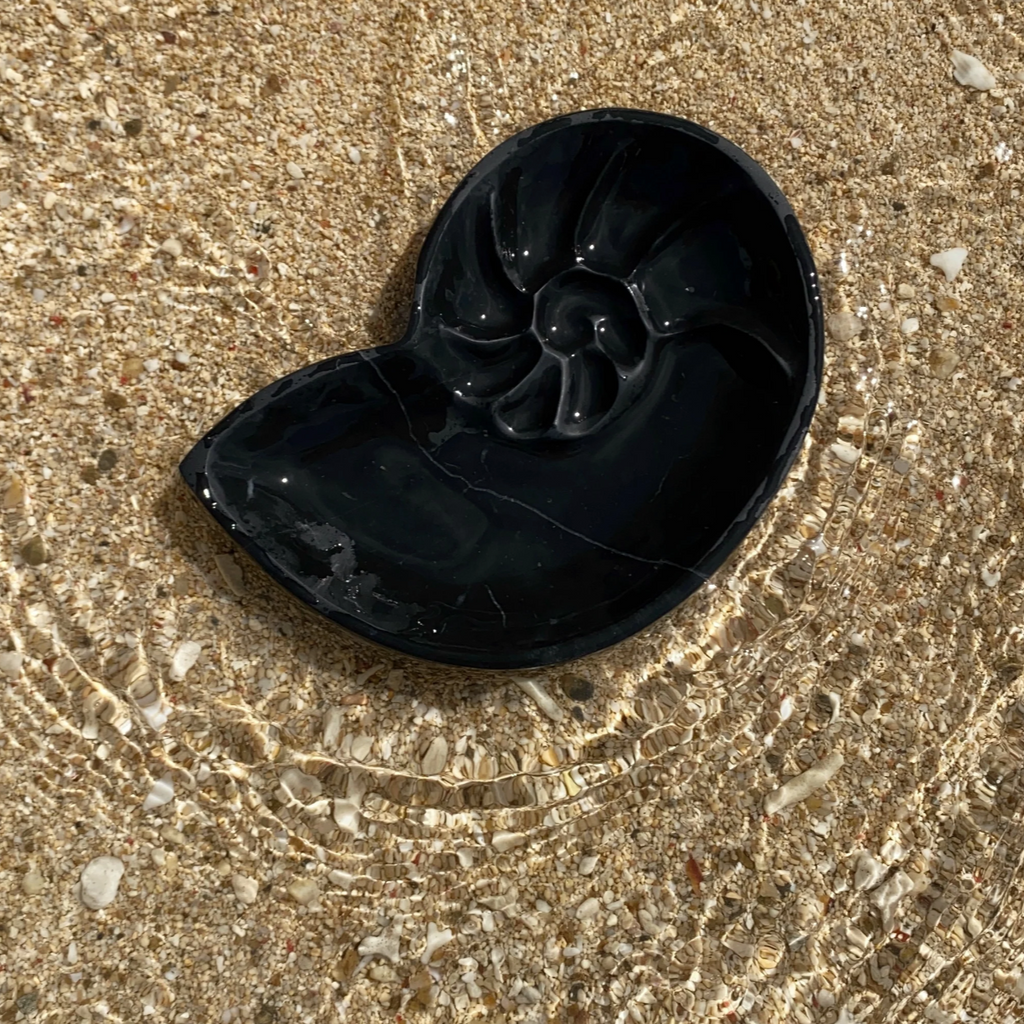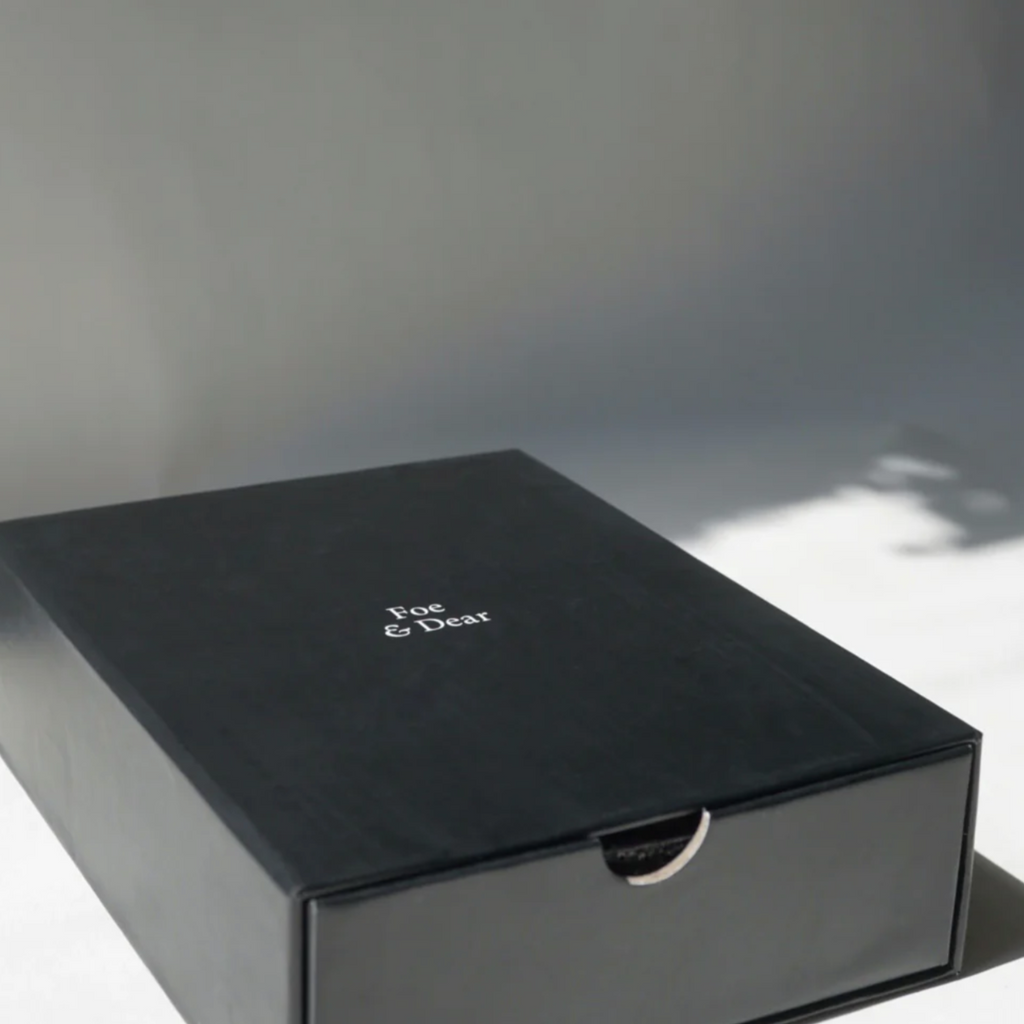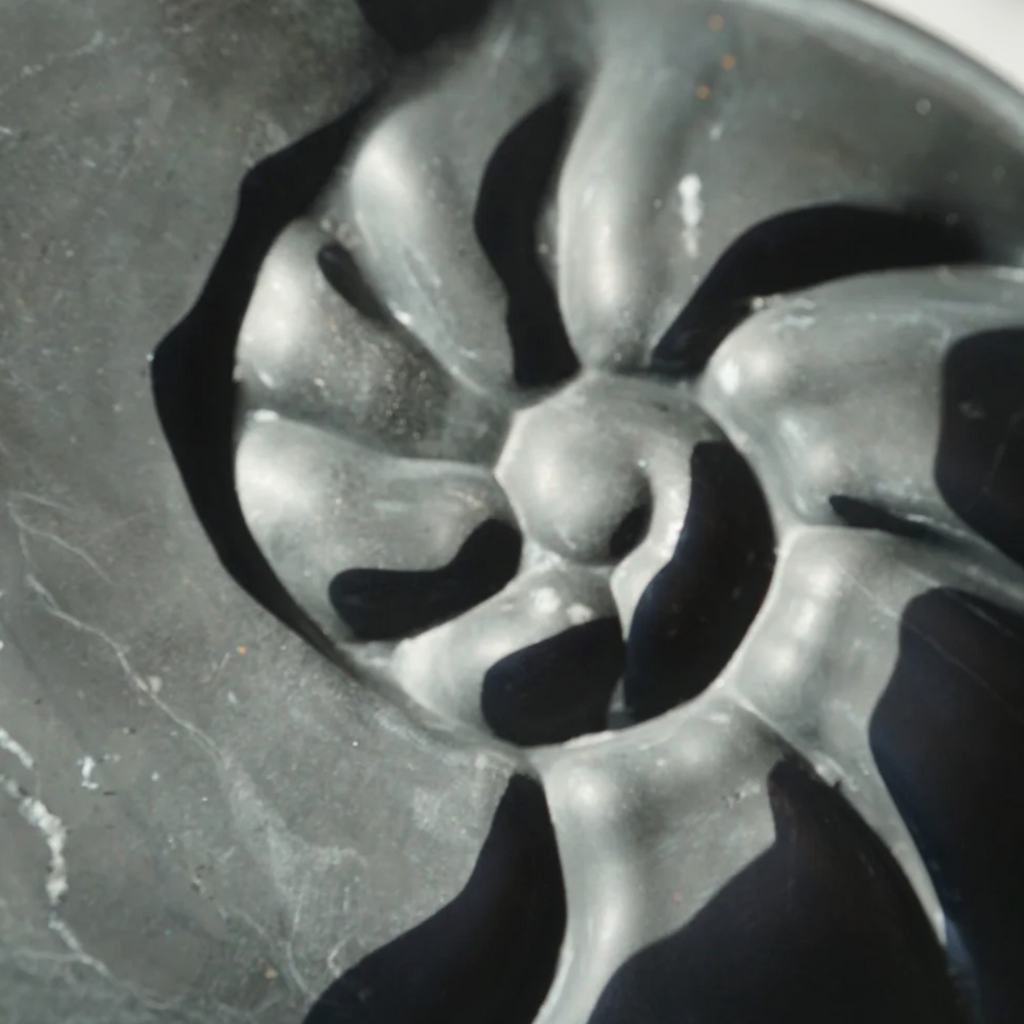 $46.00
$0.00
Foe & Dear | Nautilus Keepsake Dish in Midnight
A carved sculptural dish designed to compliment your home and to hold your beloved keepsakes and jewelry. An opaque, matte black marble with subtle white veining patterning throughout and a slightly textured/porous appearance. Comes in a gift box. 
Genuine Stone: marble
Dish: 6" x 4.5" x 1" 
*Please note, each dish will vary slightly due to the natural difference in texture and color within the stone. To care for your dish, wash with a mild cleanser, and dry with a soft cloth.