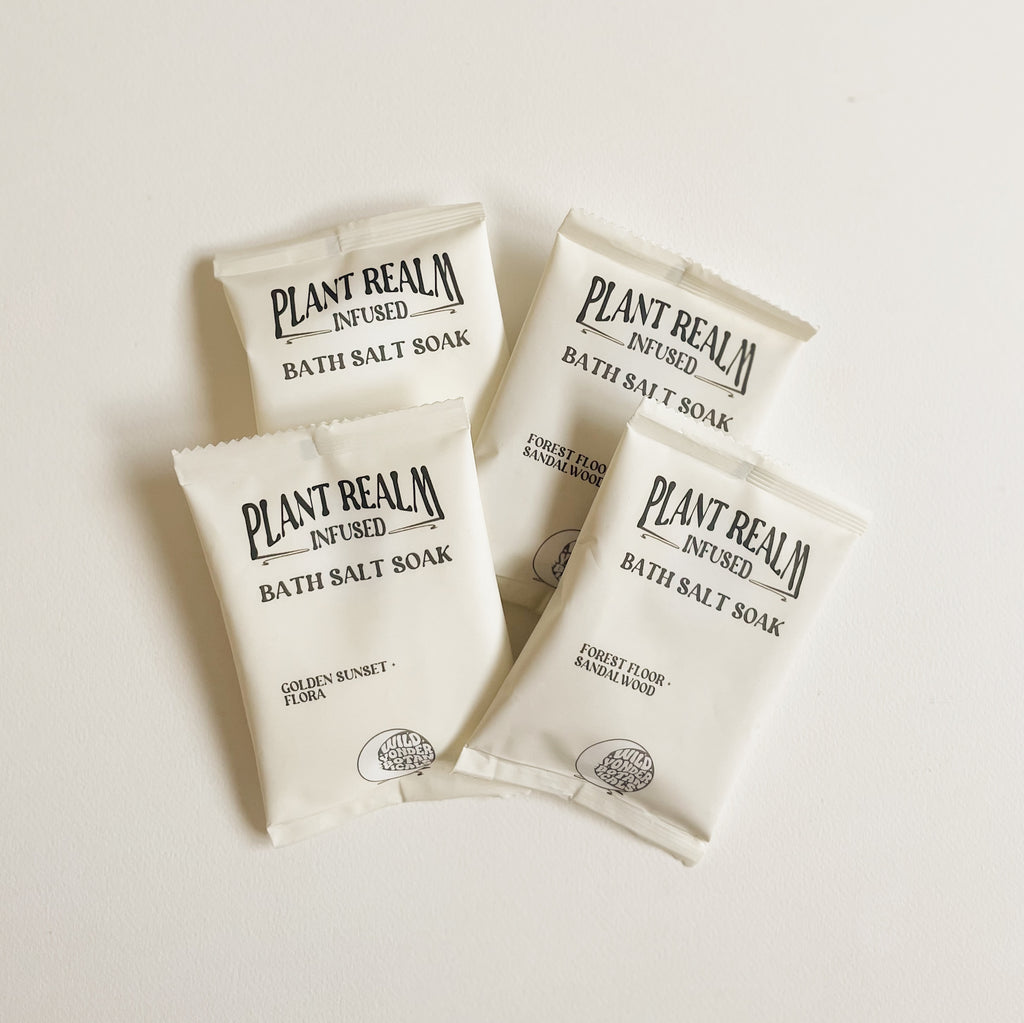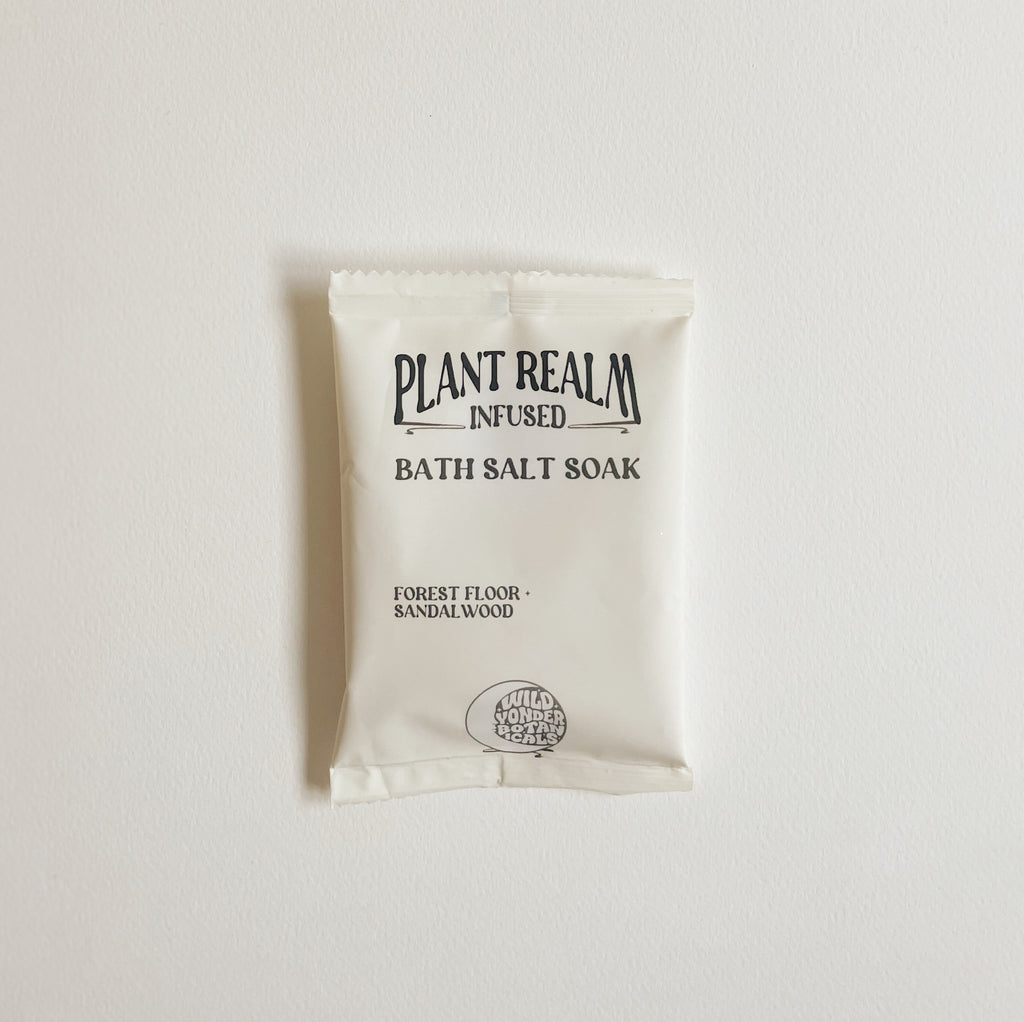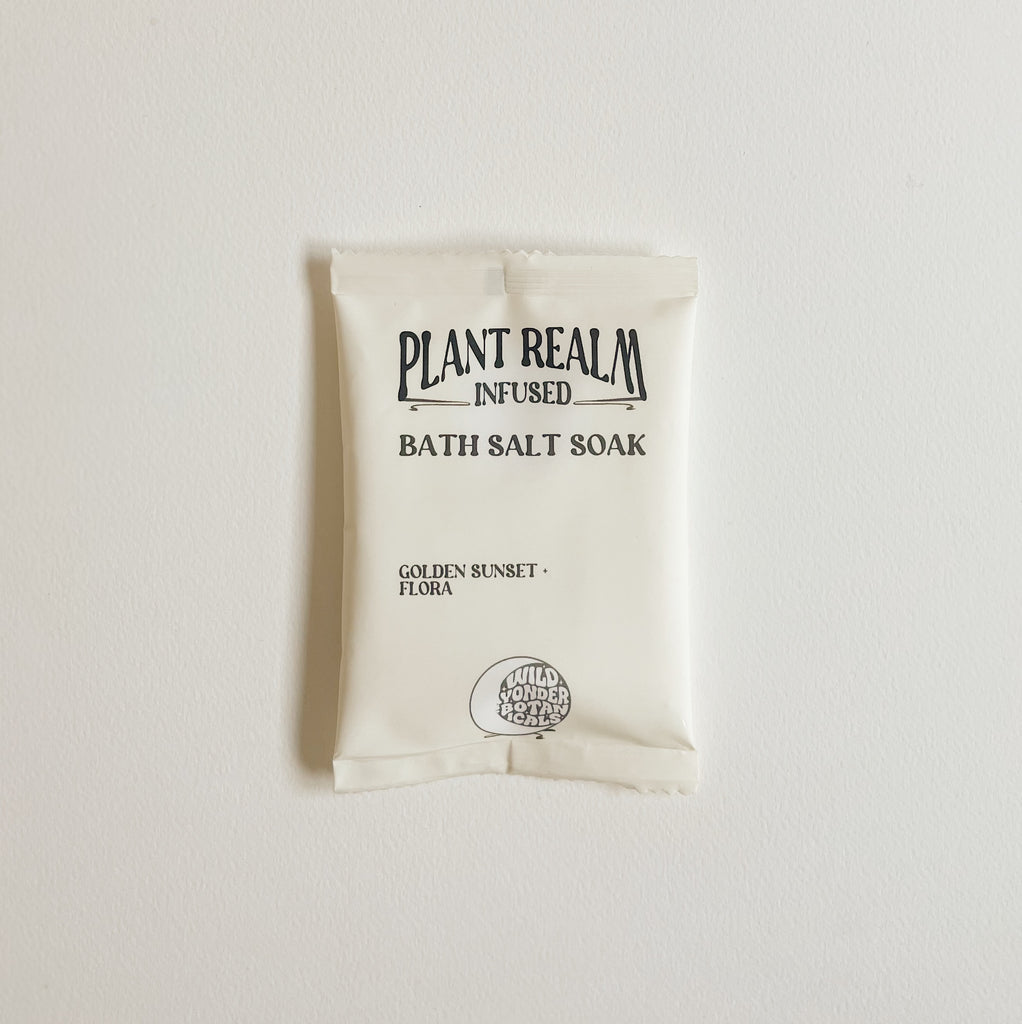 $7.00
$7.00
Plant Realm Bath Soaks
Bath soaking salts focused on the connection between plants and body, inspired by the desert and the forests. Created with the intention to be a communication between us and the natural world of botanicals. 
Forest Floor + Sandalwood: (all organic) reishi mushroom powder, pine, Hawaiian sandalwood essential oil and organic olive oil
Golden Sunset + Flora: (all organic) frankincense resin, lavender essential oil and sunflower oil.
Blends are all made with a base of sea salt, a bit of biodynamic honey.  
2.5 ounce pouch. Pour in bath and relax.