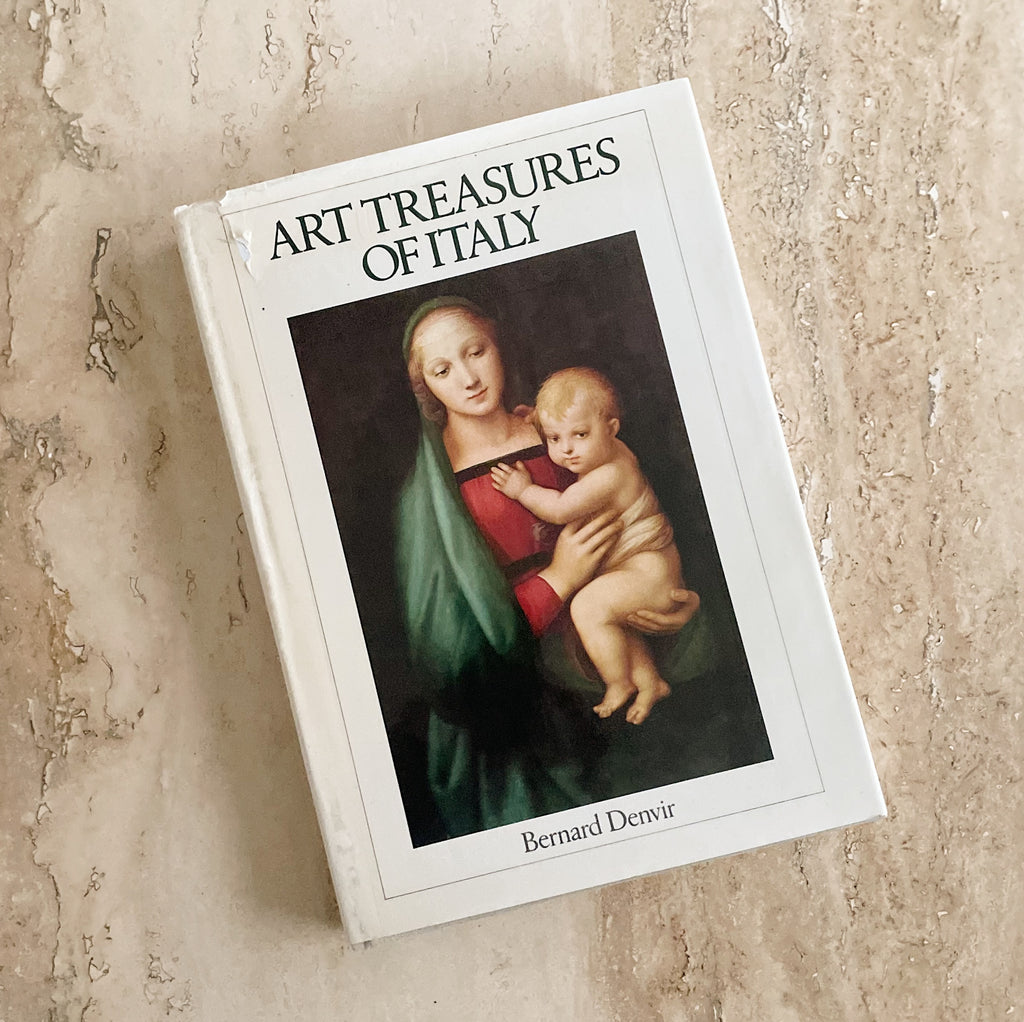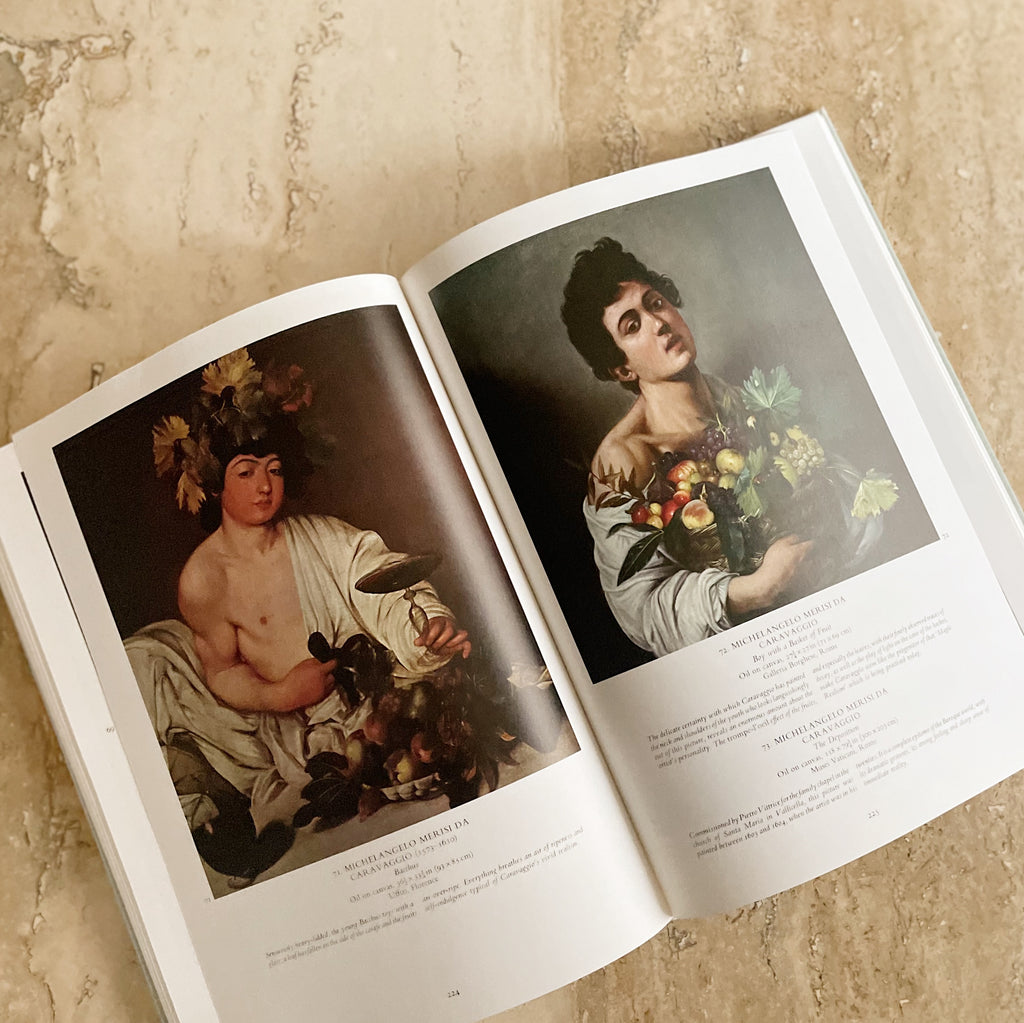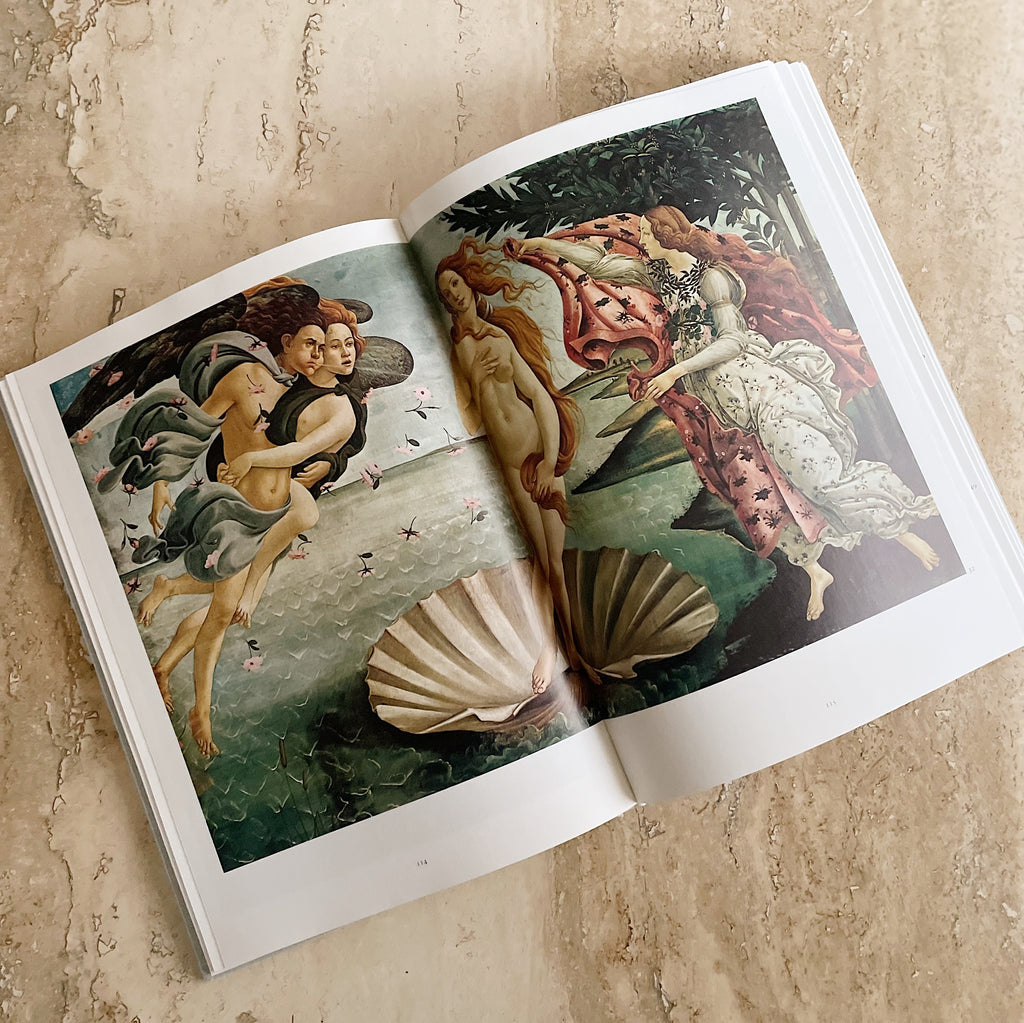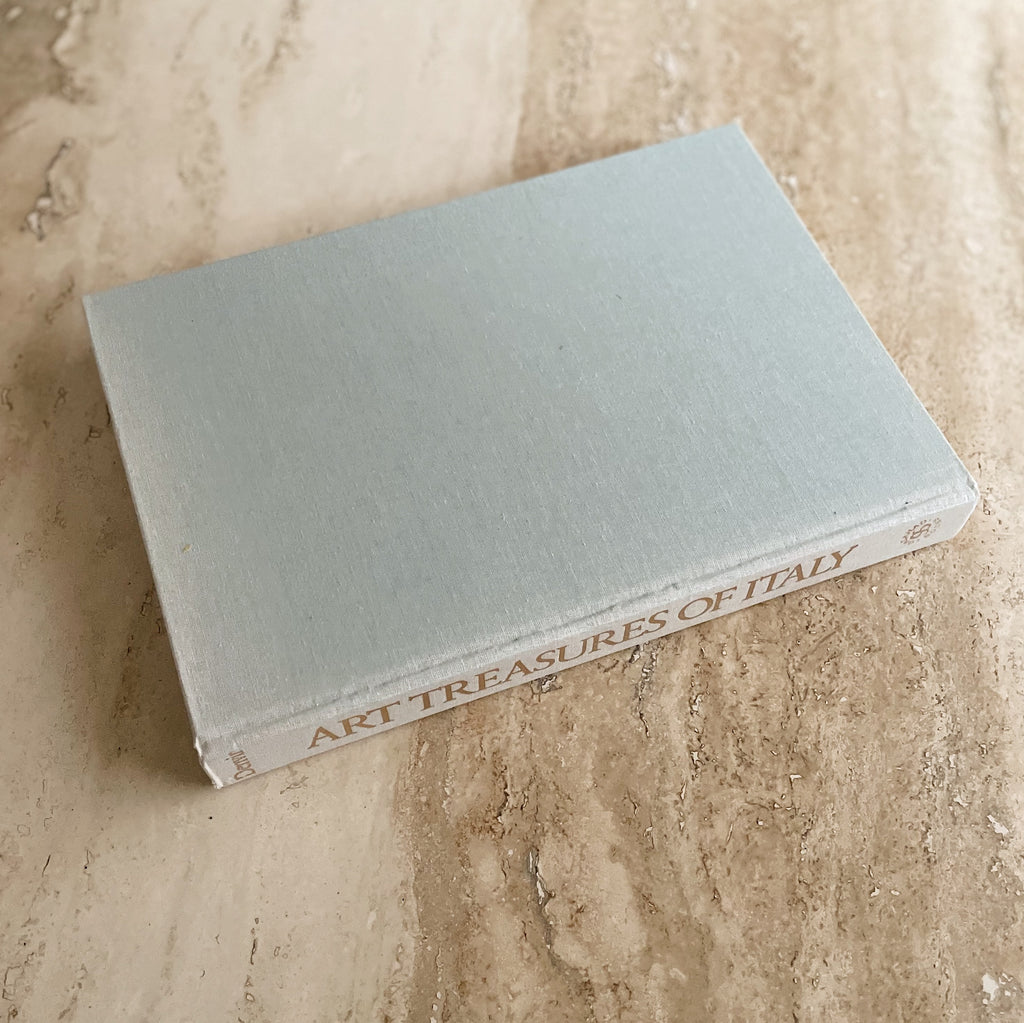 $37.00
$0.00
Art Treasures of Italy Book
Art Treasures of Italy. The richness and diversity of Italy's art heritage is unparalleled in the world and for centuries is has attracted thousands of travellers. Beautifully produced in full color, this handsome book surveys the brilliance and range of the masterpieces housed in Italy's major collections. 
Some vintage wear on dust jacket. Blue-grey woven fabric covers with gold foil title. Some discolouring from sun on fabric. 
Author: Bernard Denvir 
1980 | 320 pages | Approximate Size: 14" x 10" heavy 
A hand-picked selection of vintage art, nature and inspiration books to add unique decor to your home and work spaces. A way to add beauty to any room and a soft reminder to slow down and enjoy quiet moments with tangible objects.