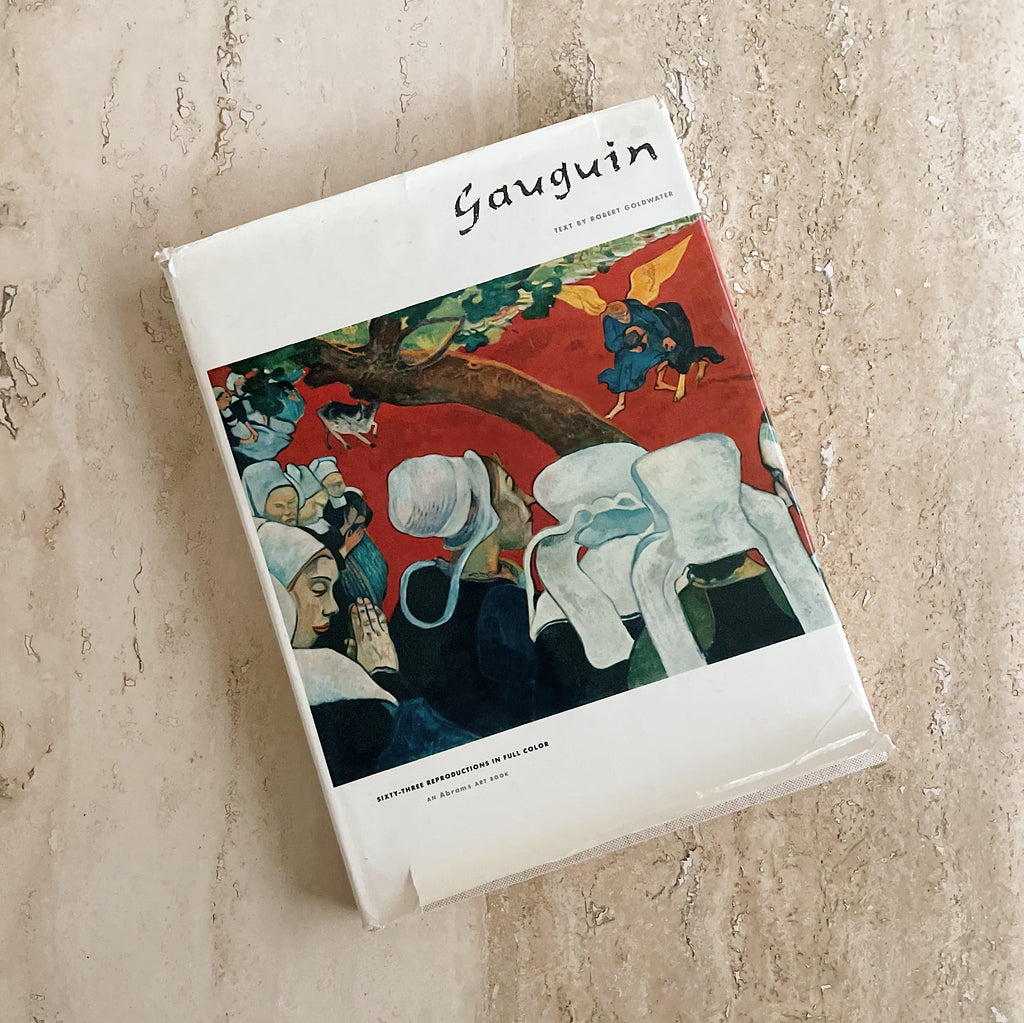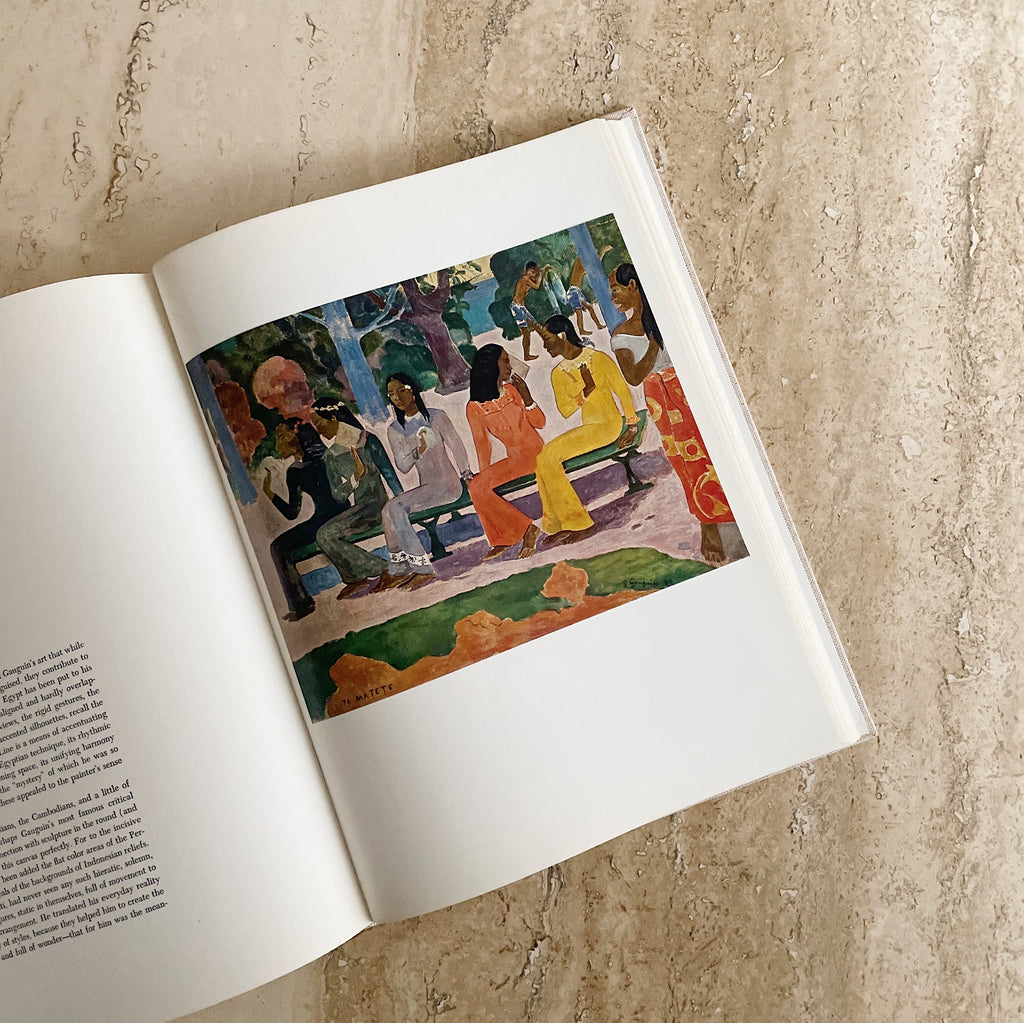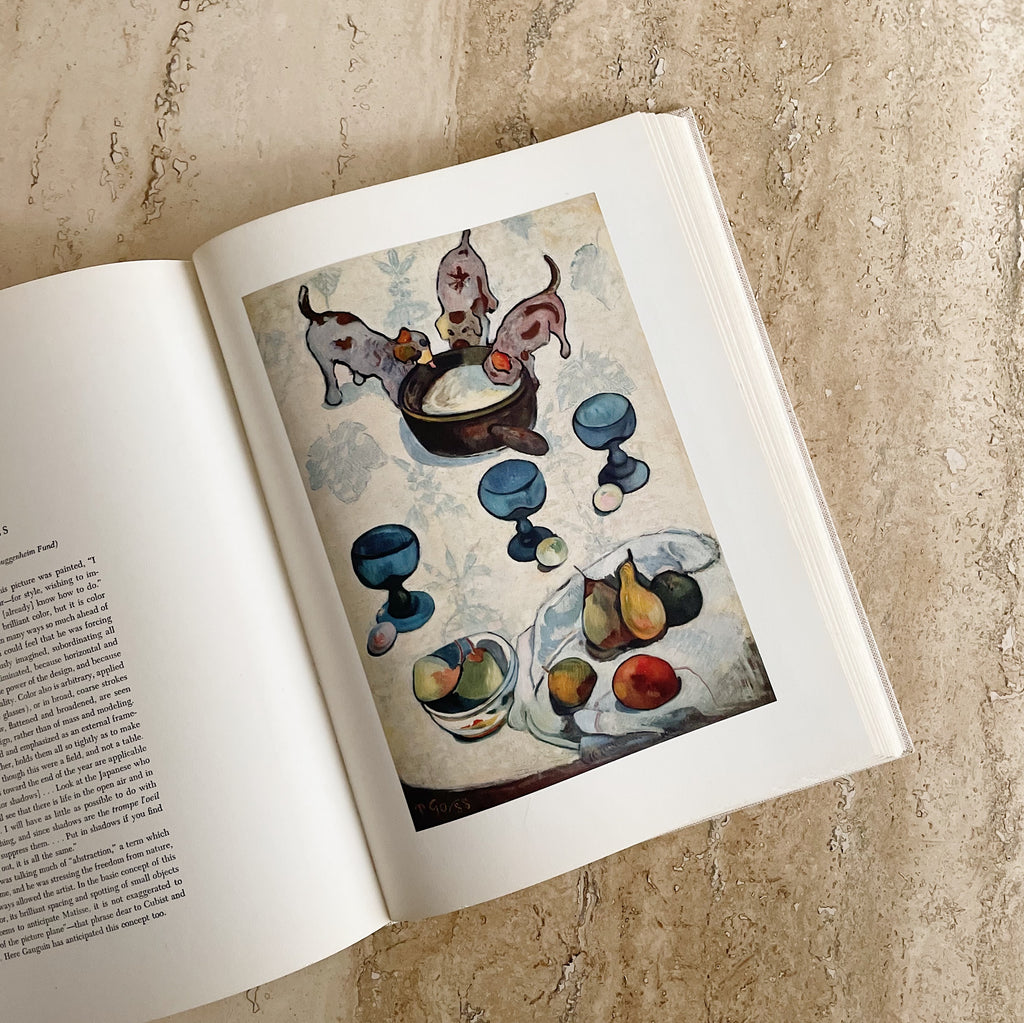 $34.00
$0.00
Gaughin Book
Gaughin's vibrant use of colour has been the inspiration for many artists. Includes 48 full page color plates and some of the rare watercolours and woodblocks from all phases of this romantic painters career.
Dust jacket has vintage wear. Natural woven fabric cover has gold foil title. 
Author: Robert Goldwater
1940 (revised from 1928 edition) | 159 pages | Approximate Size: 13" x 10" heavy
A hand-picked selection of vintage art, nature and inspiration books to add unique decor to your home and work spaces. A way to add beauty to any room and a soft reminder to slow down and enjoy quiet moments with tangible objects.