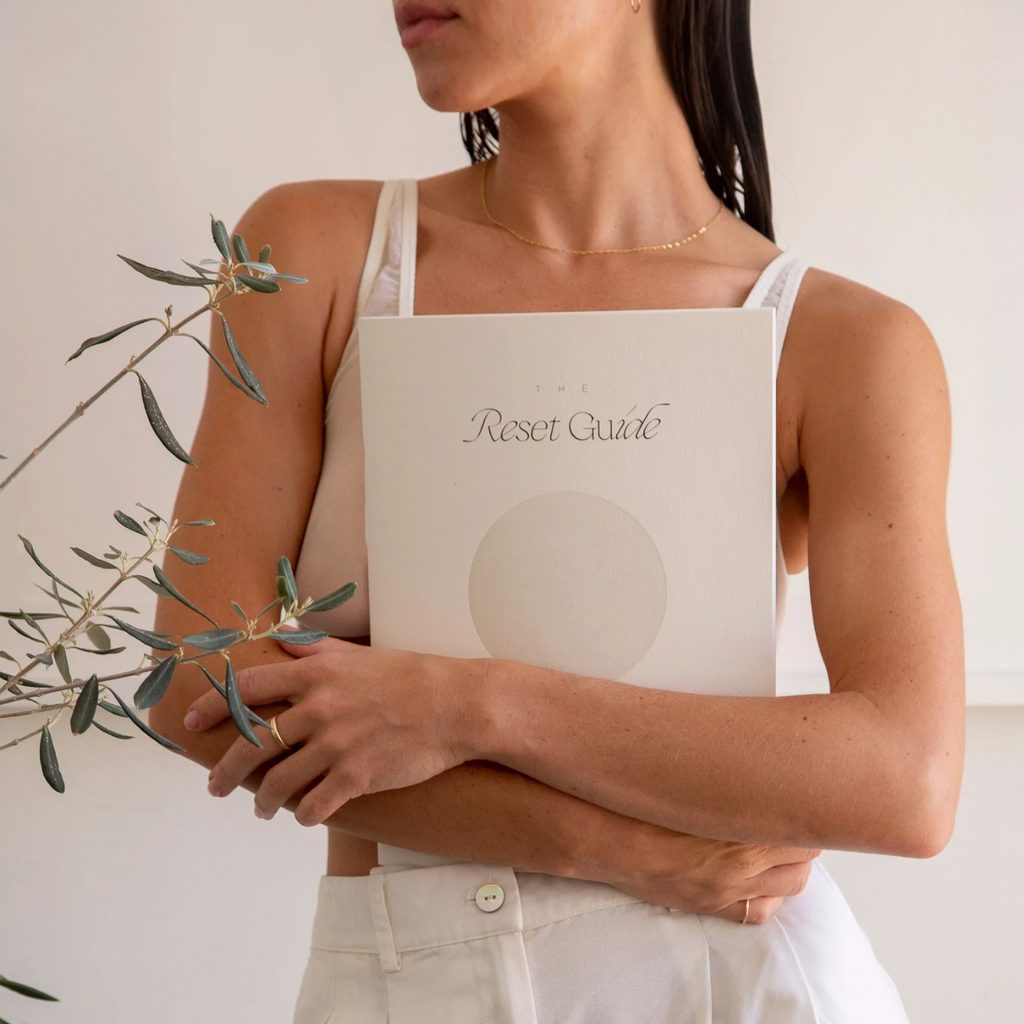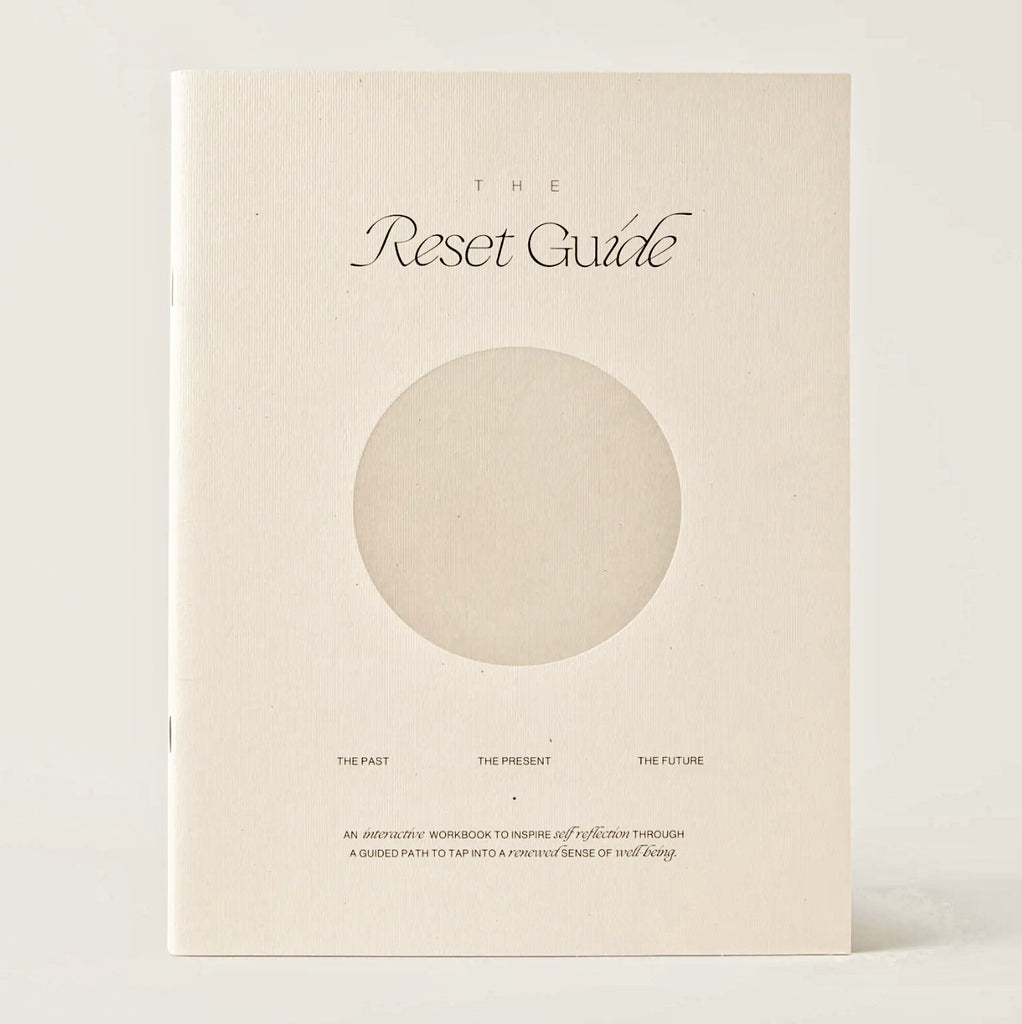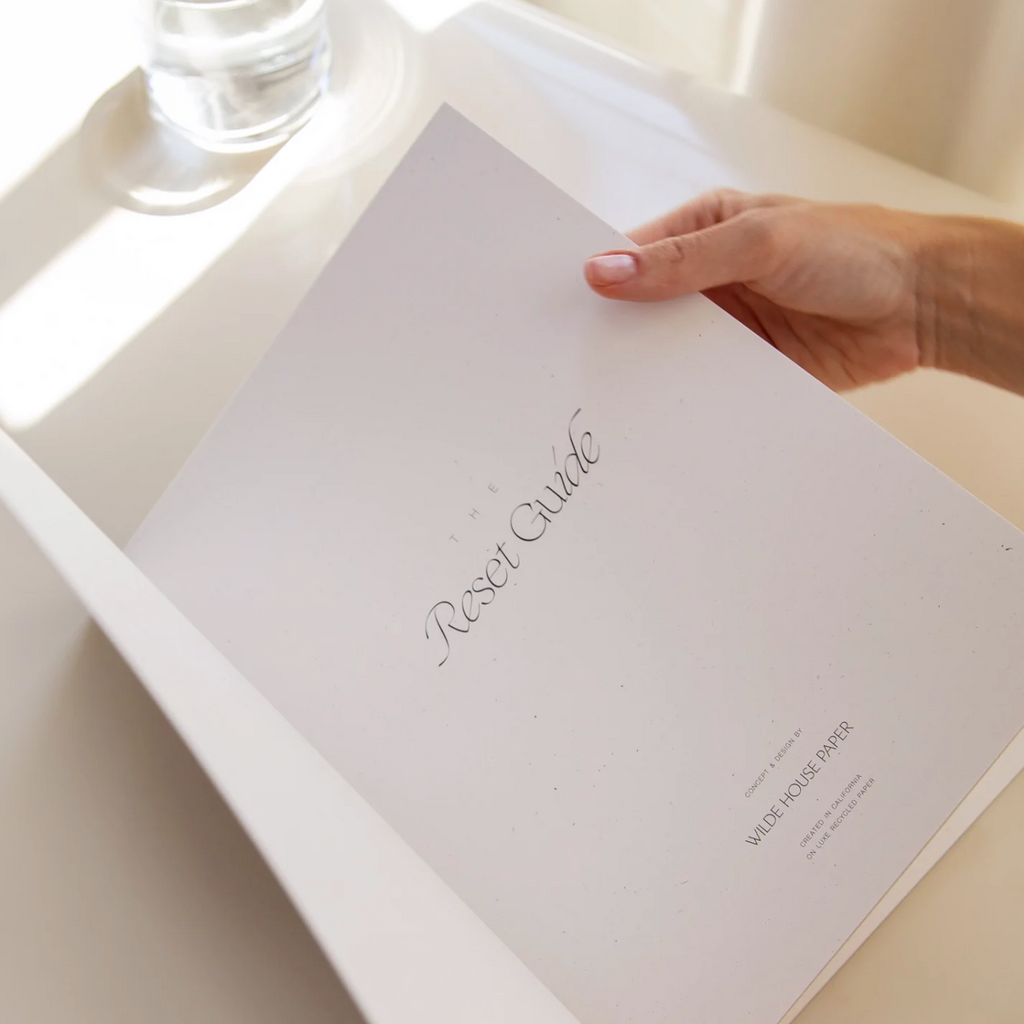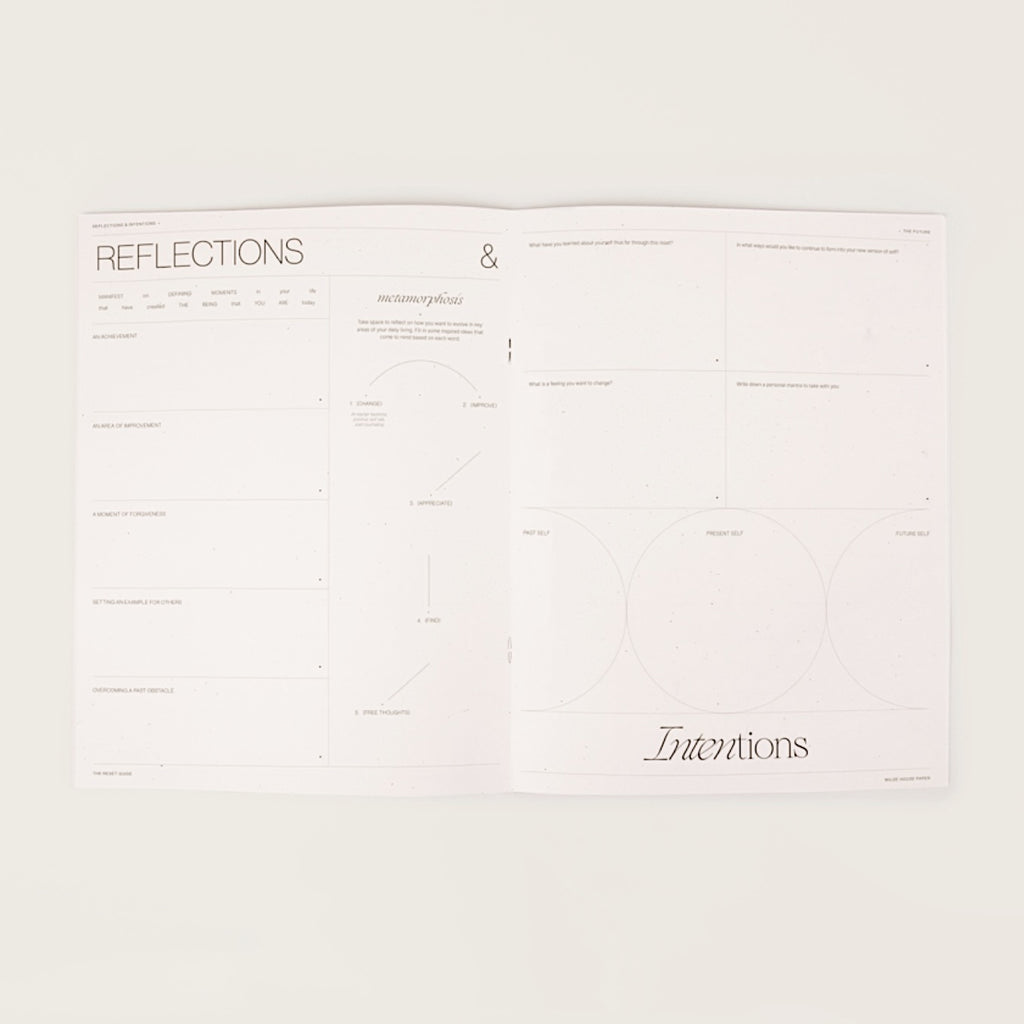 $41.00
$0.00
Wilde House Paper | The Reset Guide
Through a series of guided prompts, inspirational articles, and intentional exercises, the Reset Guide will help you to set intentions, develop rituals, and embody the inspiration that resides within your soul.
As you transition through each of the three phases - the Past, the Present, and the Future, this guide aims to bring a sense of renewed purpose and understanding to shed light on where you've been, what you need in this moment, and where you're headed.
8.5'' x 11.3''  |  52 pages 
Wilde House Paper began as an intention – to use design as a medium to connect with ourselves, others & the Earth.  Paper is a medium that at times is an afterthought, but when you take a step back, paper is a vehicle of everyday interactions and meaningful moments.