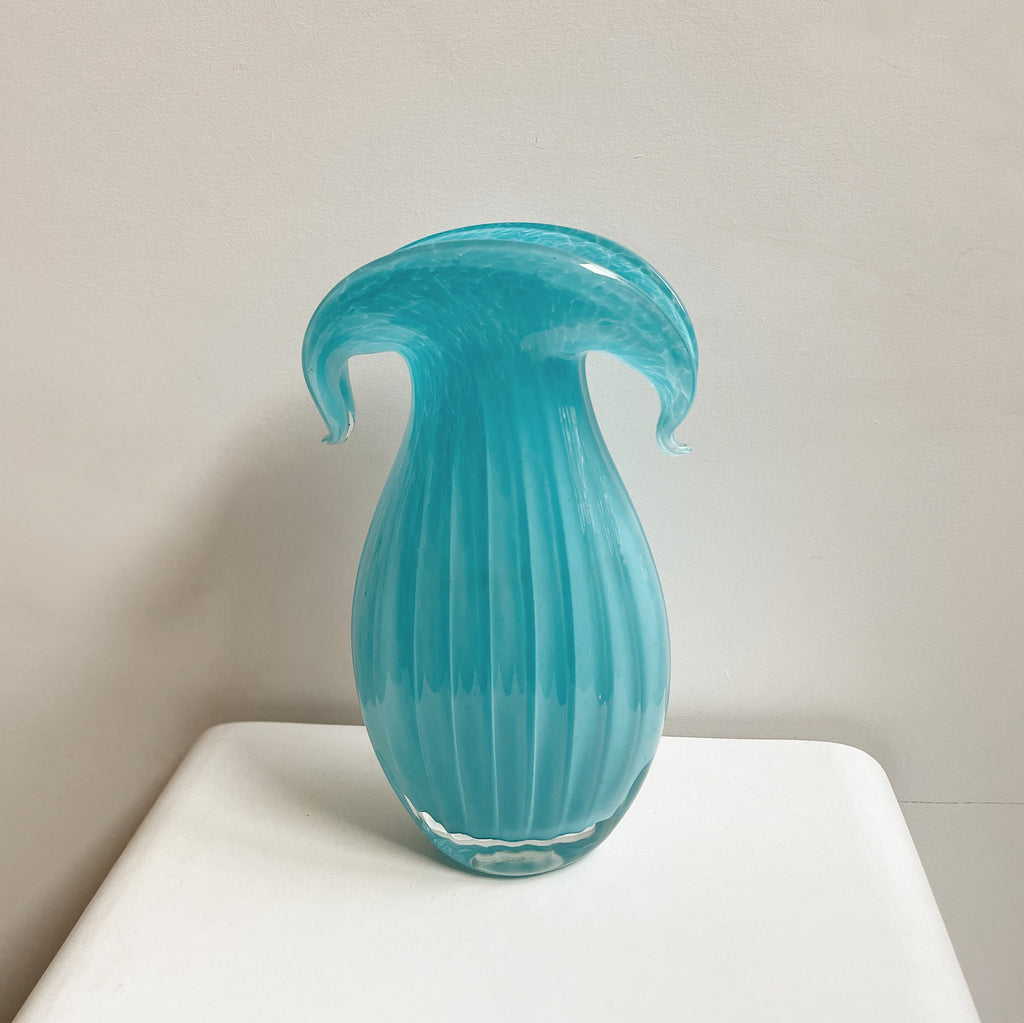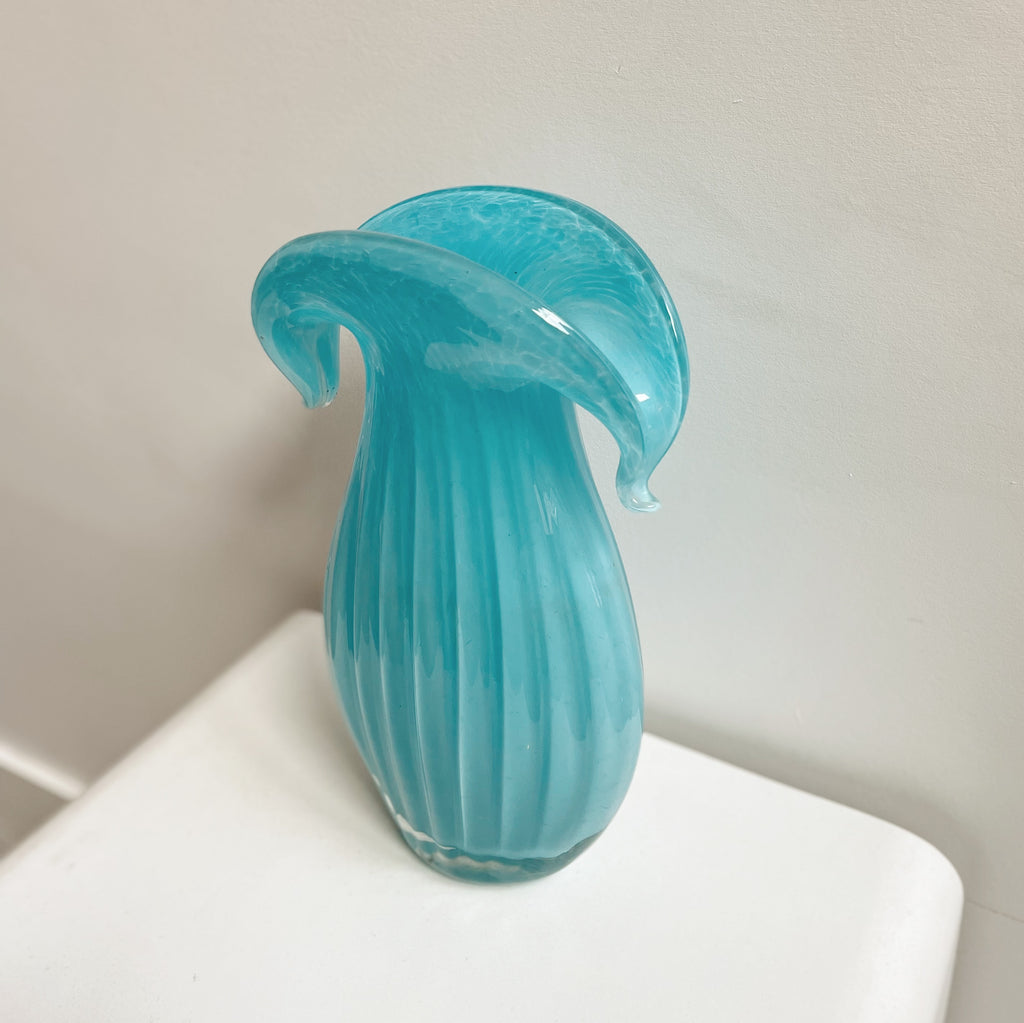 $34.00
$49.00
Aqua Art Nouveau Blown Glass Vase
Ornate tulip blown glass vase in a stunning aqua blue. Curved Art Nouveau styling. Can be used for floral bouquet or statement art piece. Heavy piece, best for in store pick up.
Height: 13" | Width: 6.25" | Depth: 4" 2950g
Bones + Butter is a thoughtfully curated collection of vintage objects, art and barware. All items are hand selected throughout BC and intended to add a unique touch to your space.
Small imperfections in vintage items add to the beauty and history of each item. Any noticeable flaws will be listed. All vintage items are final sale.