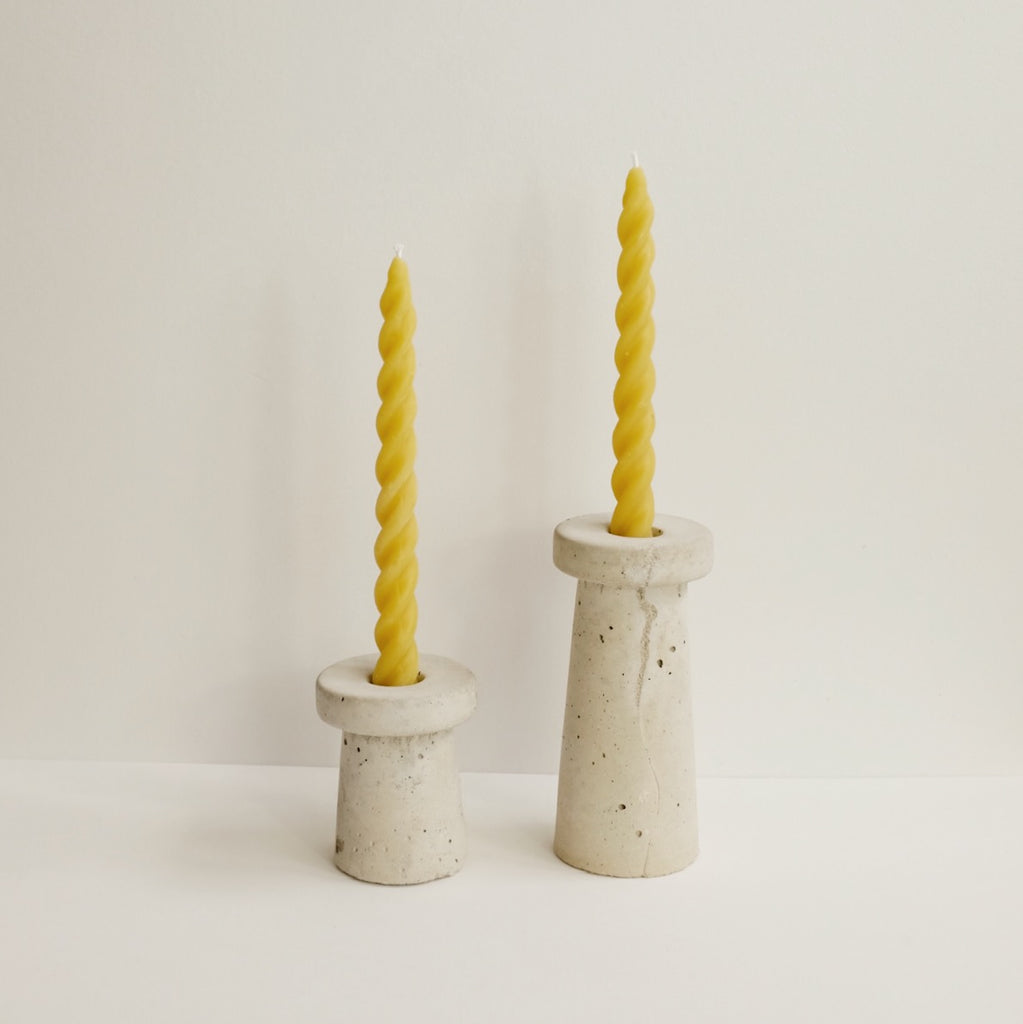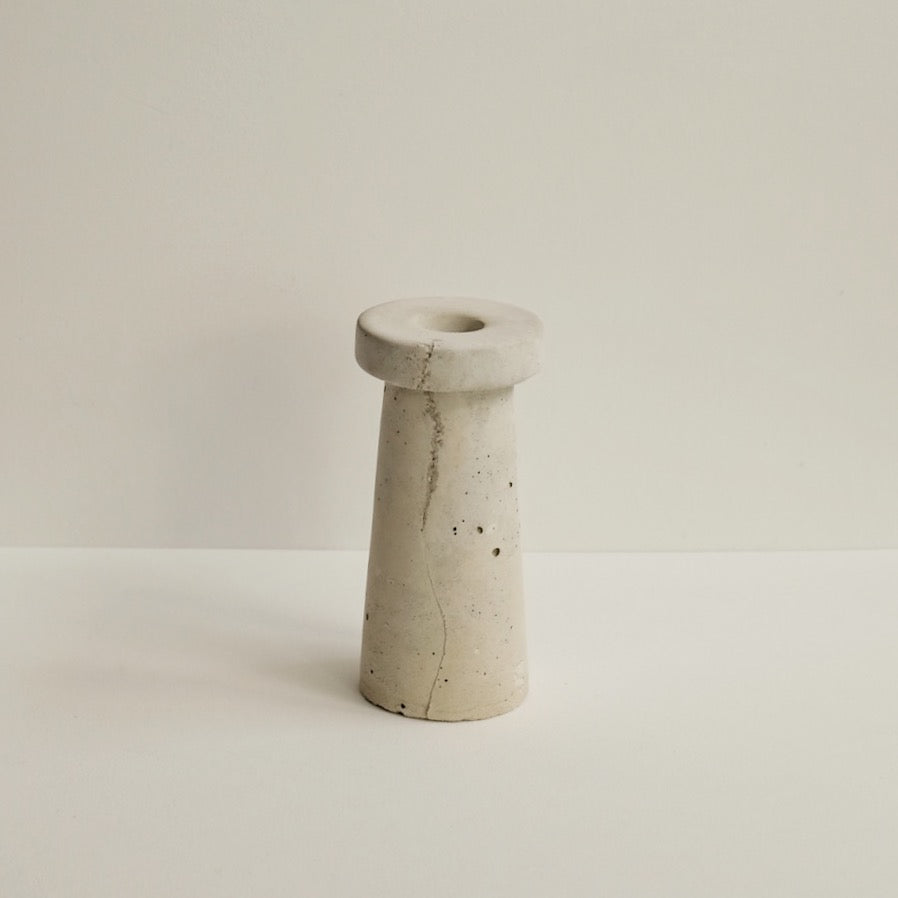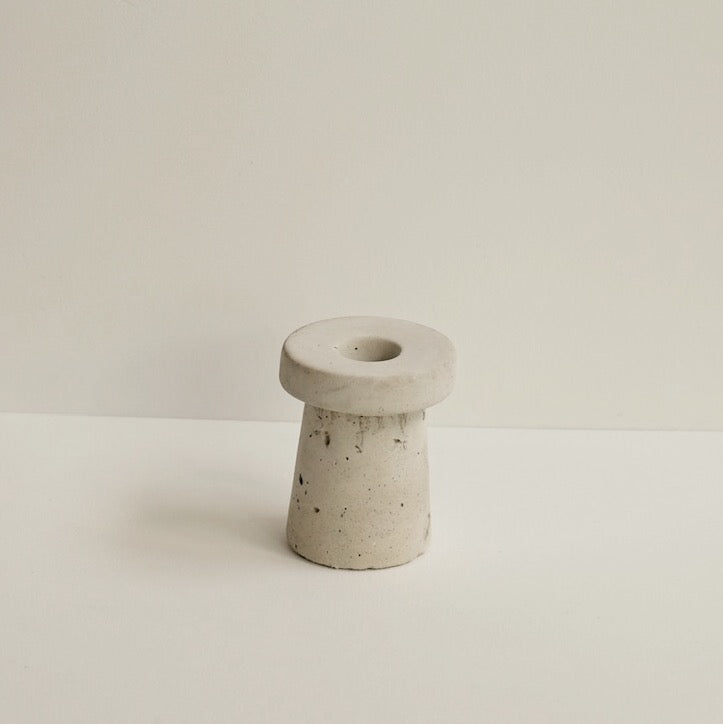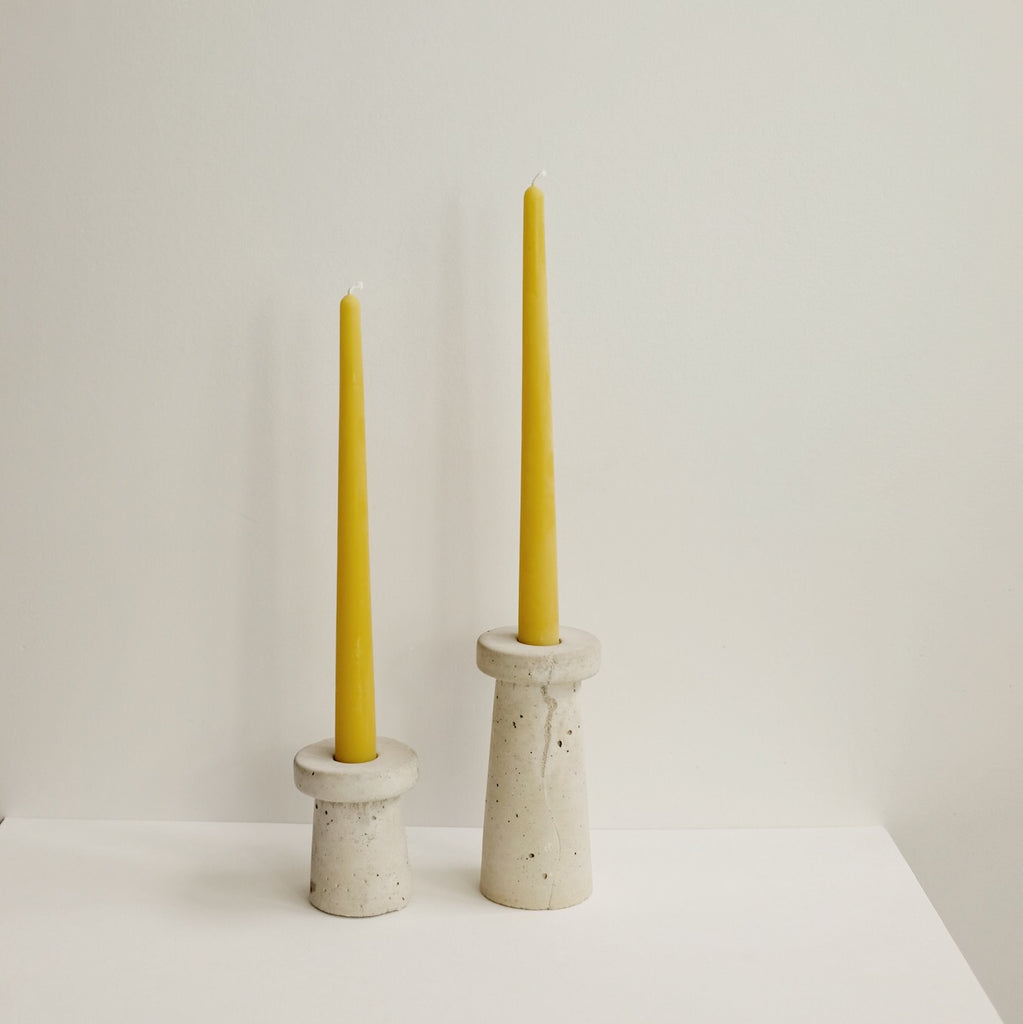 $26.00 CAD
$0.00 CAD
Concrete Candle Holder
Sturdy and gorgeous. A statement piece for any mantle. This candleholder adds a soft yet stoic touch to any room or setup.
These candle holders are individually hand-poured in the Caveglow Studio in Catskill, NY. They are rust-free and fuss-free. This candle holder will last a lifetime, whether used inside the home or outside on the patio.
Small and tall available. 
Cave Glow Studio is a small family operation. They work with responsibly sourced beeswax, soy wax and concrete in small batches to create mindful, thoughtful & affordable lighting products for the everyday home.