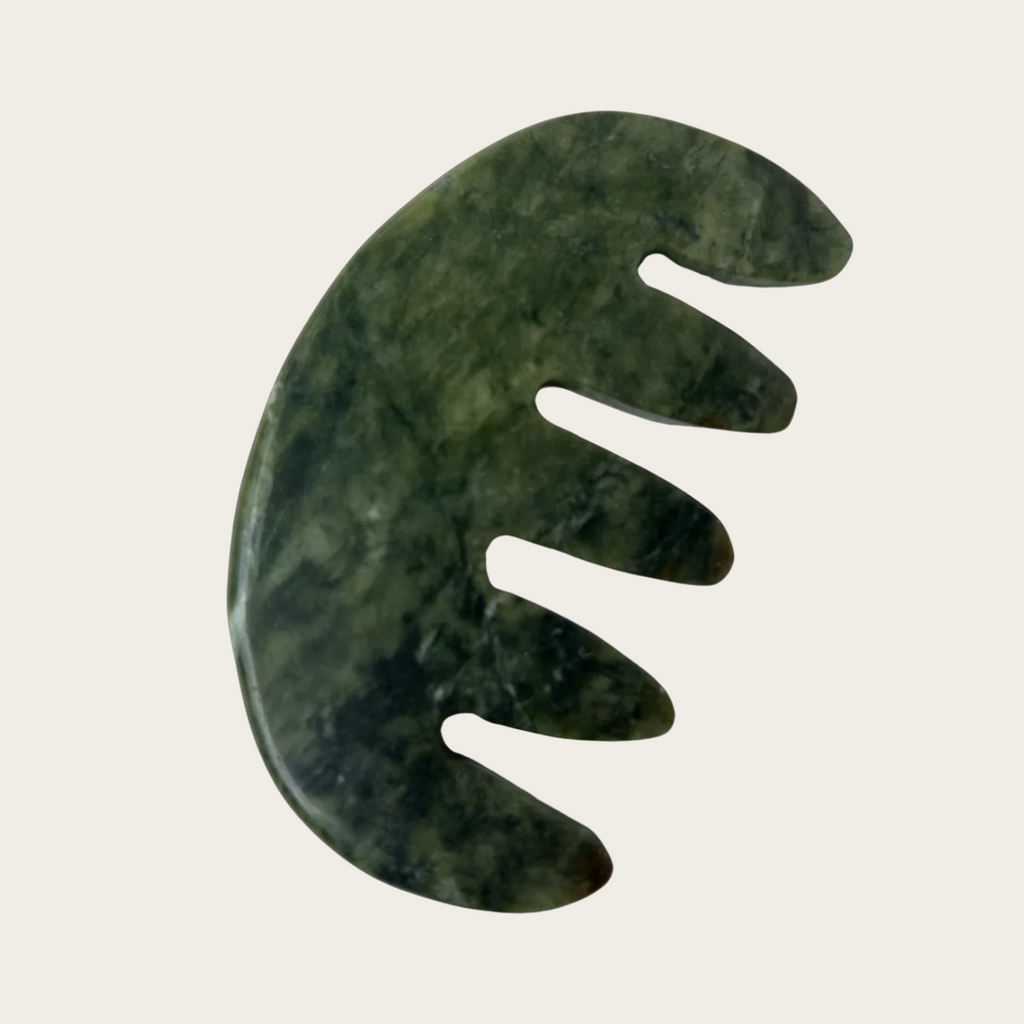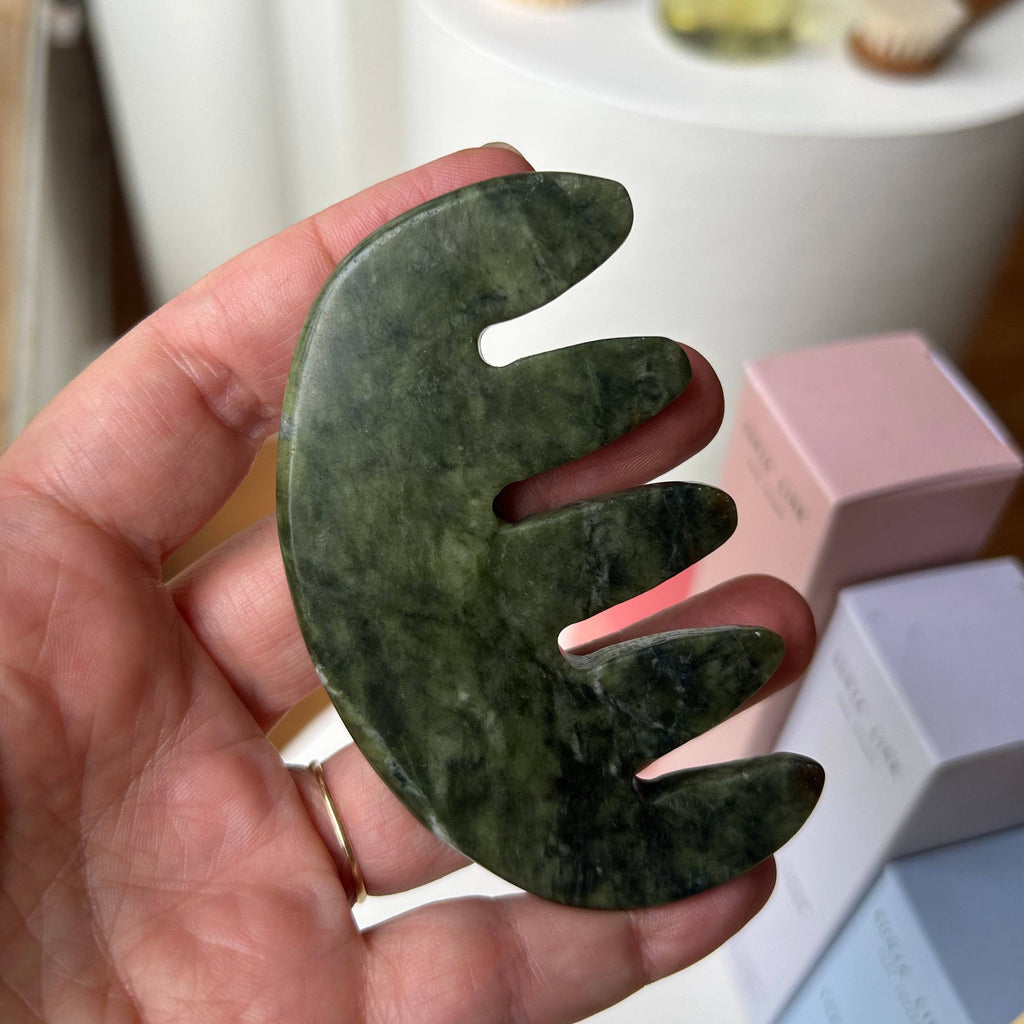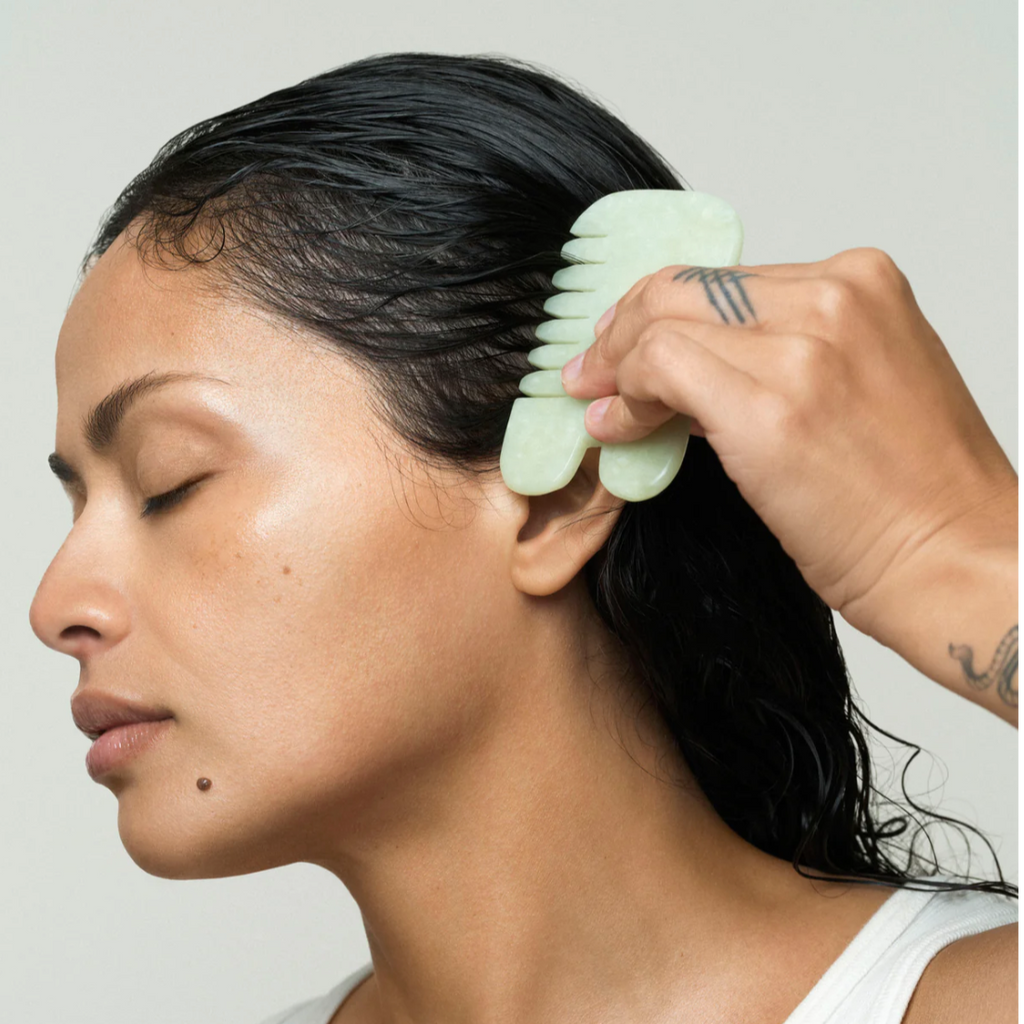 $31.00
$0.00
Sunja Link | Jade Scalp & Hair Comb
Circulation-boosting Scalp & Hair Comb made from pure Jade stone.
Intended to massage the scalp and neck, rejuvenating the hair follicles to promote healthy hair growth, increase blood-flow and stimulate meridians for deep relaxation. Whilst releasing any tension carried in the head and neck, the stone is also a great tool to use when using hair oils/ serums pre-wash, helping the products to reach deeper into the hair follicles.
Jade is known for carrying a gentle + healing energy, and is considered a symbol of grace, longevity + grace.
How to use: Applying gentle pressure, start by gently massaging any pressure points with the rounded end of the comb.
**note 3rd photo is example of scalp gua sha in use and not exact comb