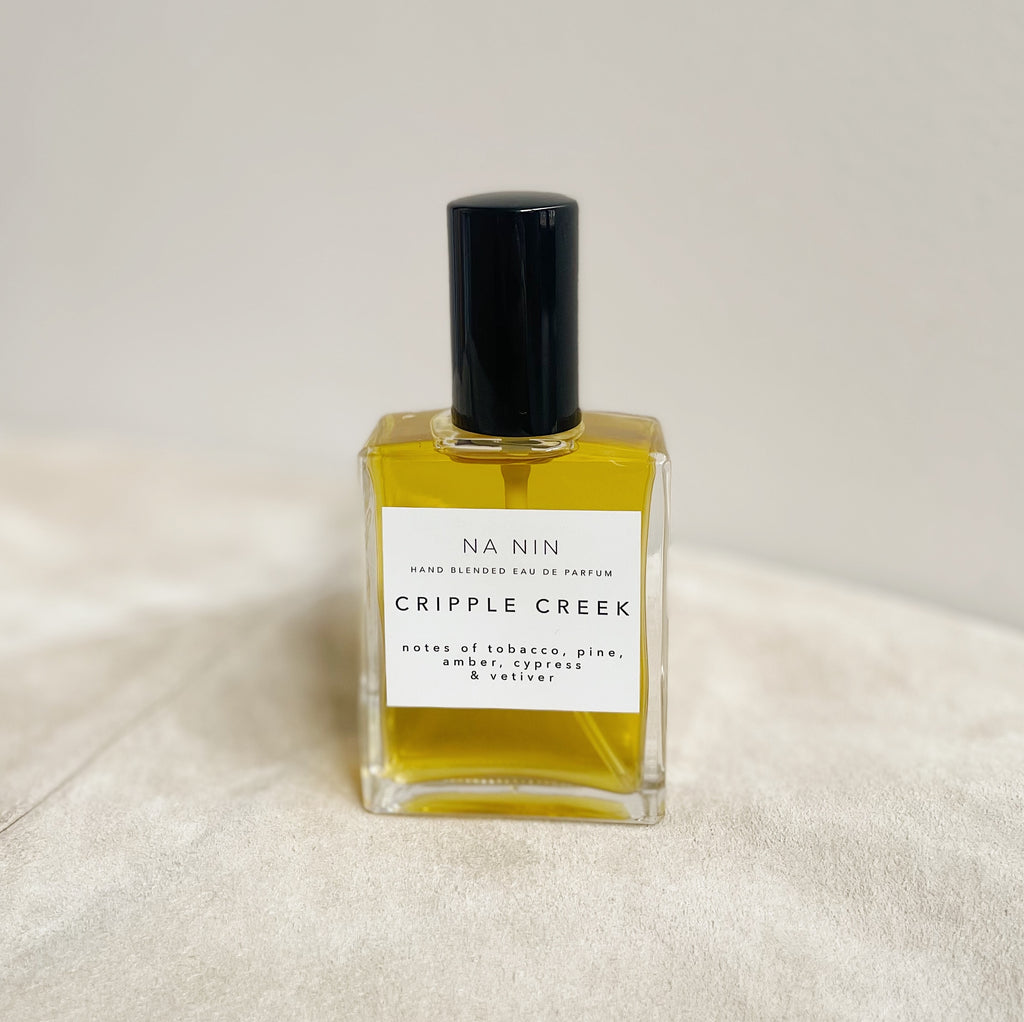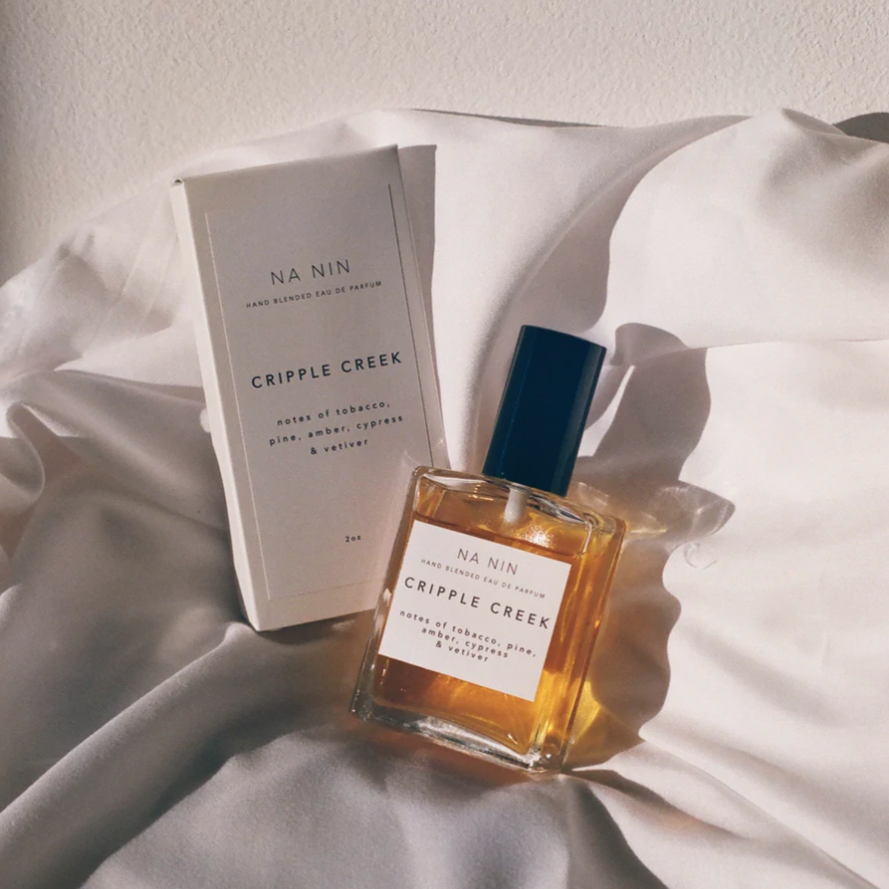 $95.00 CAD
$0.00 CAD
Cripple Creek: tobacco, pine, amber, vetiver
Cripple Creek is a smoky pine scent. Blended notes of tobacco, pine, amber, cypress & vetiver. 
50ml
Ingredients: blended essential oils, fragrance oils carried in perfumer's alcohol 
Na Nin was started as a vintage clothing line celebrating a love of nostalgia and kindness and later introduced a collection of signature fragrances inspired by music and personal memories. Na Nin fragrances are hand blended, poured and bottled on site in their Richmond, VA studio.